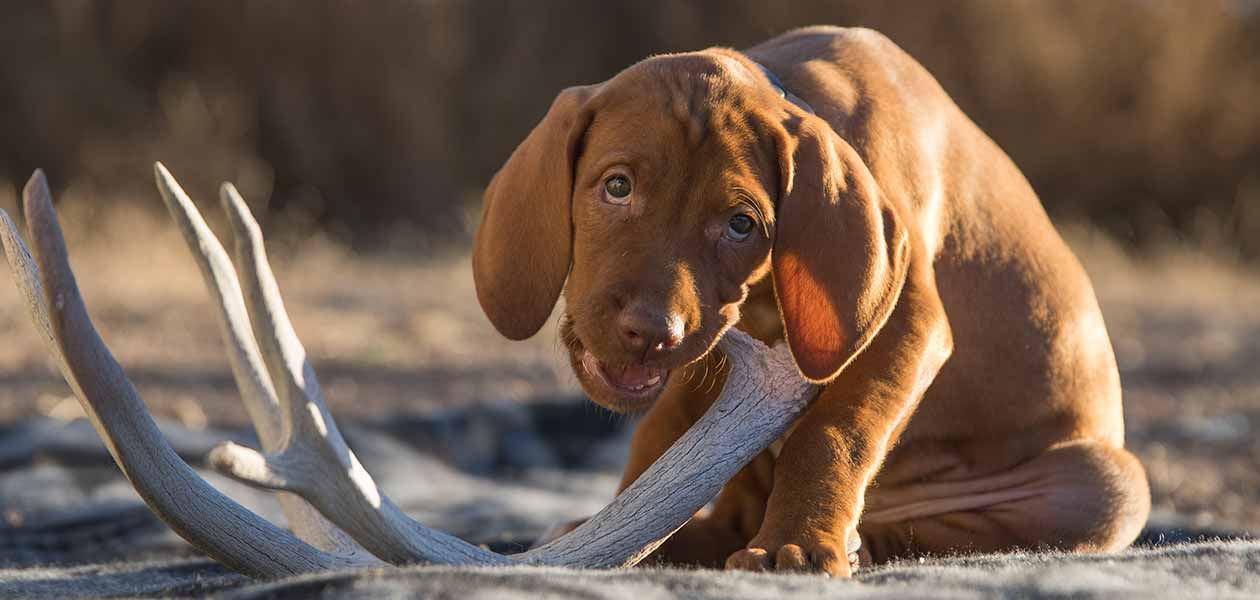 Antlers for dogs usually come from deer, elk, reindeer or moose.
They are widely sold as toys, enrichment activities, and to divert dogs from destructive chewing on household items like shoes or furniture.
However, vets advise against purchasing antler chews, because of the ways they can injure your dog.
In this article, we weigh up the pros and cons of antler dog chews, so you can make an informed decision for your pup.
Antlers For Dogs
There has been a huge increase in demand for antler chews for dogs over the past few years.
Especially in the U.S., where there is a ready supply of animals which grow antlers.
Antler chews can consist of anything from the whole antler of a small species (like deer) to part of an antler from a bigger animal, like a moose.
Part-antlers can be simple chunks, split down the middle, or sawn into discs.
Both whole and part-antlers are usually sold with guidelines about what size dog they are suitable for.
But these guidelines are only based on the dimensions of the antler compared to the relative size of different dogs.
Not on information about how hard the antler is, relative to the strength of different dogs' teeth.
Which as we'll see in a moment, is much more important.
Are Antlers Good For Dogs?
Chewing is a normal and natural part of dogs' behavior.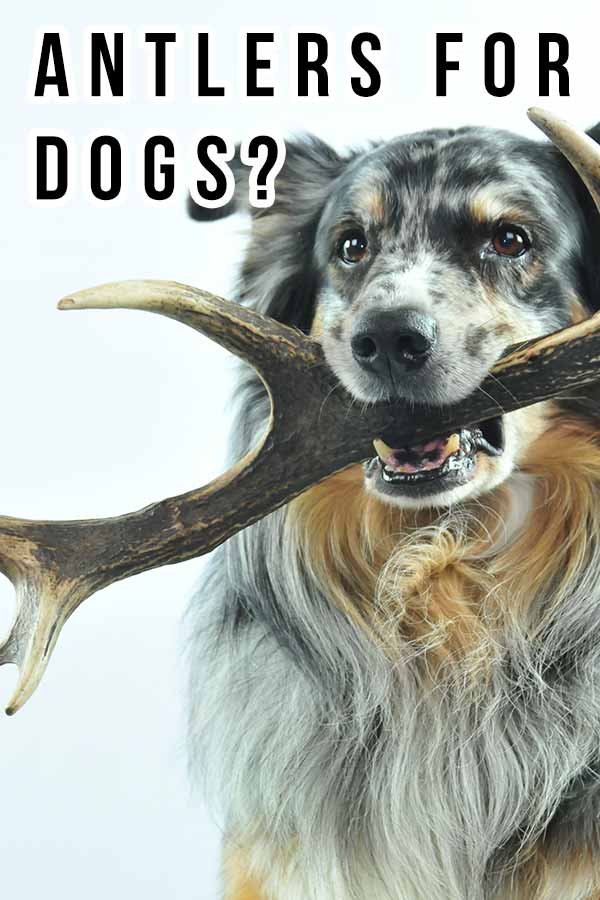 Their wild ancestors would have spent a significant amount of time breaking up prey with their teeth, and the actions they used then are still instinctive behaviors for dogs today.
Dogs chew things to find out what they're made of, what they taste like, and whether they have anything more interesting inside.
Chewing also helps to clean their mouth. The mechanical action of something scraping against their teeth rubs plaque and tartar away.
And safe dog chews also reduce bad breath, and improve overall gum health.
So spending some part of the day chewing can be a good thing for dogs.
And for owners, it can be a great way to entertain them for short periods by harnessing their natural instincts.
But what kinds of things are safe to chew? Why do people choose antler chews for dogs?
Are Antlers Safe For Dogs?
Dog chews fall more or less into two categories:
Ones which are meant to eventually break down and be eaten – like rawhide, bully sticks and Yaker chews.
And ones which are meant to last forever – like Kongs, Nylabones and antlers.
Antler chews appeal to dog owners for several reasons:
They're natural, and usually prepared for sale without adding any synthetic chemicals.
Moose, elk, deer and reindeer all shed their antlers once a year and regrow them – so they can be collected harmlessly, and there's a constantly renewing source.
They smell like animal, which tends to appeal to dogs.
They're tough and long lasting.
But – and it's a big but – they can be a little too tough.
Which makes them dangerous.
Deer Antlers For Dogs
Let's take deer antlers as an example.
Male deer grow antlers for two reasons.
First, to impress females. It takes a lot of energy to grow a set of antlers, so males flaunt their antlers to show females how healthy and virile they are.
And secondly to fight other males for dominance. Which at the end of the day all comes back to securing access to females as well.
But to win those fights, their antlers need to be very hard.
Harder, even, than dogs' teeth.
How Do Antler Chews Damage Dogs Teeth?
The most common injuries associated with giving dogs antlers to chew on are tooth fractures and punctures or tears from splinters.
Tooth Fractures
Dogs have tough teeth, adapted even to be able to break through smaller, non-weight bearing bones in their prey.
But they're not as strong as antlers. Which means when a dog bites an antler with too much force, it won't be the antler which gives way, it'll be their teeth.
Tooth fractures can be simple hairline cracks visible on the surface of the tooth, or complicated injuries – where part of the tooth is broken off, exposing the soft pulp which contains blood and nerves.
These fractures are an occupational hazard for predator species, and tooth fractures account for around 28% of doggy dental problems treated by vets.
A significant problem with tooth fractures is that dogs are very good at hiding the pain and discomfort caused by them.
Which means they can suffer in silence until the fracture is either picked up at a routine check up, or an infection sets in which causes obvious symptoms, but is also harder to treat.
In the last decade, vets have raised concerns that the increasing popularity of antlers and nylon bones is causing an increase in tooth fractures.
Splinter Injuries
The other big risk from antler chews is injury from splinters.
Whilst tough, antlers aren't invincible. And when they break, they tend to shatter or splinter into shards, or sharp-edged chunks.
The shards can cause damage to the soft tissues in a dog's mouth, or worse still, cause puncture wounds, lacerations or damage to the nose, mouth, esophagus, stomach, intestines or bowel.
We can't find any research focusing specifically on antler splinter injuries in dogs. But a review of 41 dogs with wood splinter injuries to their nose, mouth or esophagus reported that five sadly died.
Blockages
Finally, if dogs swallow chunks of broken antler, they can cause stomach blockages which need to be removed by surgery, or can even be fatal.
Are Elk Antlers For Dogs Any Better?
Elk are a popular source of antler chews for dogs.
Possibly because they are big, tough, and less likely to snap than deer antlers.
Under the biting force of most dogs, they might be less likely to crack, fracture or splinter.
But although the risk of splinter injuries goes down, inevitably the risk of tooth fracture injuries goes up instead.
So we don't recommend giving your dog antlers from any type of animal.
But if your dog loves to chomp, what can you give them instead?
Alternatives To Antler Chews For Dogs
Lots of dog chew products claim to be "safe" for one reason or another.
Either because they don't contain synthetic chemicals, or they don't splinter or break under high pressure, for example.
But bear in mind there are no proven limits on what makes a material safe for dogs to chew on.
And the companies who manufacture dog chews don't have to test them for strength, durability, or risk of splintering. Or meet any minimum requirements for any of these qualities.
It would be helpful to see research in this area one day, and we'll keep you posted if any is ever published.
In the meantime, vets recommend that dogs only chew on materials which bend or break under the force of their teeth, and which can be indented with a human thumbnail.
Safe Alternatives To Antlers
We love Kong's rubber chews.
They're tough and durable, don't splinter, and pass the thumbnail test.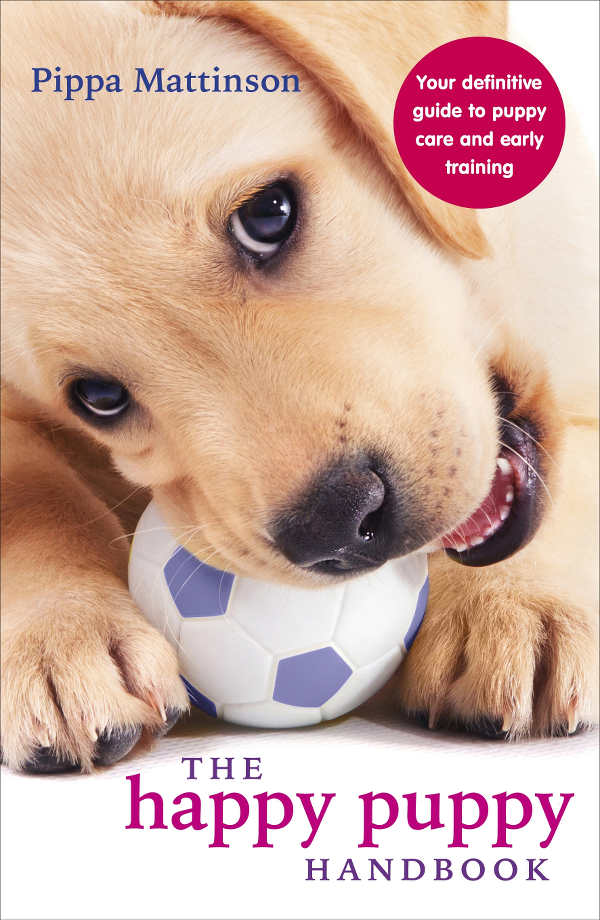 The Perfect Companion For Life With A New Puppy
Whilst we all need to play our part in reducing plastic consumption, a sturdy Kong is far from a single use item.
Keep them clean and dry in between uses (no leaving them lying around in the yard overnight!), and they'll last for years.
Alternatively consider digestible chews like bully sticks, which come from a single animal protein source, and haven't been treated with bleaching agents.
Antler Dog Chews – Summary
Antler chews have risen rapidly in popularity, but we hope that as more dog owners discover the dangers of offering them dogs, their popularity will decline again.
Giving your dog an outlet to satisfy their chewing instincts is a great thing, but it's important to choose products which are safe.
What do you think of antler chews for dogs?
Have you used them in the past, and would you purchase them again?
Add your voice to the debate, using the comments box down below!
References
Milella, How hard is too hard? Veterinary Nursing Journal, 2020.
Currey et al, The mechanical properties of red deer antler bone when used in fighting, Journal of Experimental Biology, 2009.
Quest, Oral Health Benefits of a Daily Dental Chew in Dogs, Journal of Veterinary Dentistry, 2013.
Doran et al, Acute Oropharyngeal and Esophageal Stick Injury in Forty‐One Dogs, Veterinary Surgery, 2008.
Capik et al, Tooth fracture evaluation and endodontic treatment in dogs, Acta Scientiae Veterinariae, 2000.