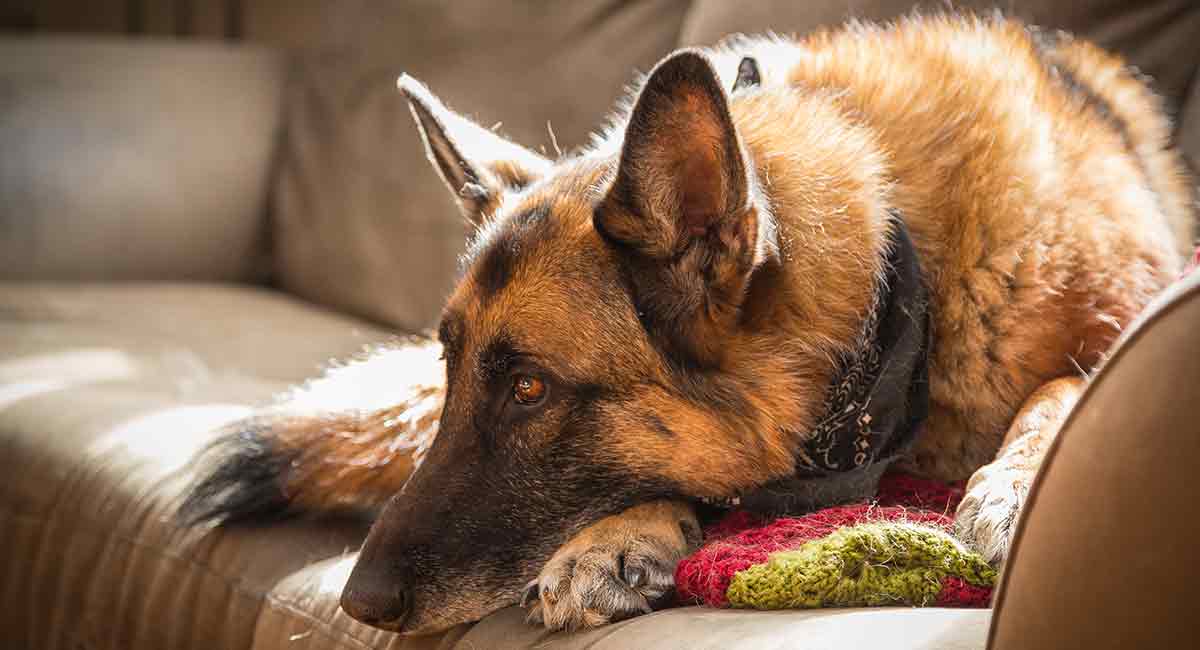 All dogs shed and replace their fur in the same way that people shed and replace their hair. How much fur gets onto your furniture and floats around your home can vary from breed to breed, depending on the type of fur. In "Do German Shepherd Shed" we look at the differences in shedding between German Shepherds, German Shepherd mixes and some other breeds. We also give you some great tips to reduce the shed hair in your home.
There are plenty of reasons why the German Shepherd ranks as one of America's most popular breeds. Known for being loyal, courageous, and confident, this iconic dog is highly intelligent dog and can be trained to do just about anything. GSDs lead the pack when it comes to service work!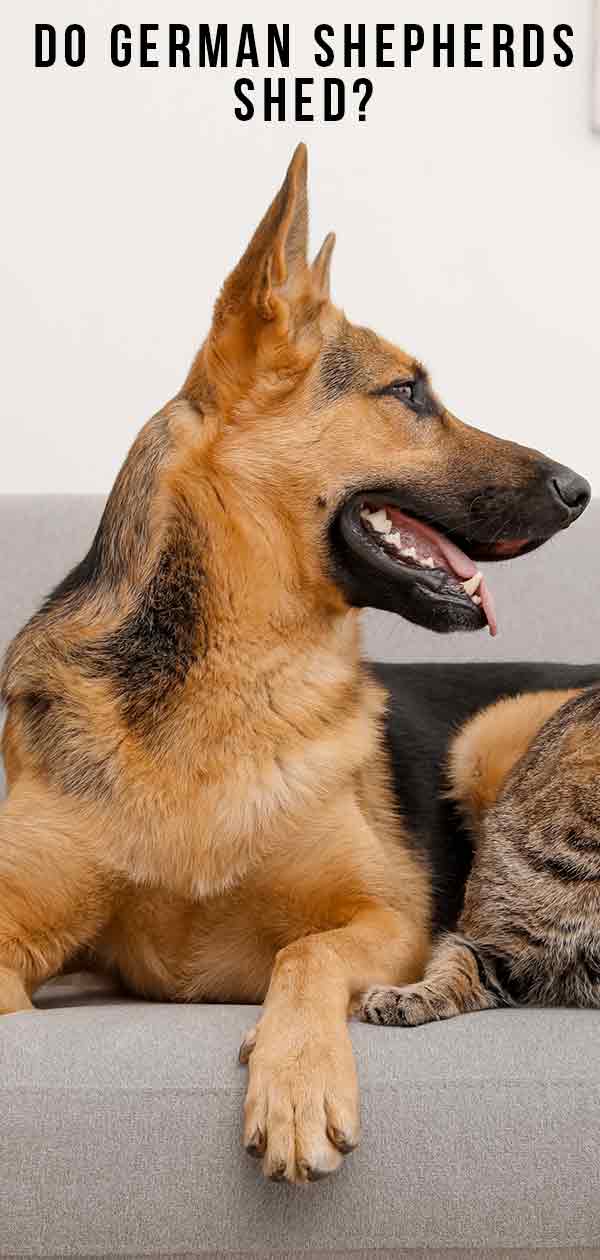 Do German Shepherds Shed?
The fact that this breed sometimes has the nickname, German shedder, should give you an idea of what you're getting yourself into when you bring this dog into your life.
Regardless of your German Shepherd's coat type, this is a dog who's known for shedding. Although they'll shed year round, they're considered seasonal shedders.
Do All Dogs Shed?
Yes, all dogs shed. That's right, even breeds who've been touted as being hypoallergenic dogs shed to a certain degree. 
This 2012 study determined that there's no evidence for the classification of certain dog breeds as being hypoallergenic. Yet Poodles and Poodle mixes have a reputation for being great for people who are allergic to dogs.
So, what about the German Shepherd and Poodle mix. Is it possible that this mix might be a good fit for someone with allergies?
German Shepherd Poodle Mix
Many people mistakenly think that breeds like the Poodle don't shed fur because they don't see it on their carpets and furniture.
That's because when dogs with curly coats shed, the fur gets caught in their curls and stays there. Rather than floating about the room
While their coats can be long or short,  German Shepherds are almost always double-coated. That means there is plenty of fur to shed and you're going to see that fur around your home, unless you take steps to reduce it.  We'll look at that in a moment
The Truth About Dog Allergies
It's not actually dog fur which causes those with allergies to suffer symptoms.
It's inhaling tiny airborne protein molecules that are in their saliva, urine, and dander that creates breathing problems.
All dogs produce these allergens, including those thought of as hypoallergenic.
This 2011 study found no difference in the amount of allergen in homes with so-called hypoallergenic dogs compared to homes with other dog breeds.
The truth is, every dog is unique, with their own distinct chemical makeup.
And our immune systems are exclusive to us as individuals.
So what triggers a person's allergies may be the singular dog and not the entire breed.
The only way to know for sure if a dog will produce allergy symptoms is to spend time with them in different environments.
Why Do Dogs Shed?
A dog's coat characteristics, like length, type of fur, and whether or not they have an undercoat, will play a role in determining how much they shed.
But have you ever wondered exactly why it is that dogs shed at all?
Shedding is a natural process that is primarily affected by hormonal changes which are associated with the lengthening and shortening of daylight hours.
Dog Shedding Season
The amount of daylight will trigger new coat growth.
As the days get shorter and winter approaches, your dog will shed their summer coat to make room for thicker winter fur.
This is why you'll notice them shedding in the fall. And if you have a female German Shepherd, you may notice that she sheds her coat at around the time she comes into season.
However, sunlight, hormones, and temperature are not the only reasons your dog may be shedding.
Excessive Shedding
Unfortunately, hair loss can be a sign of other problems.
Poor diet and food allergies can play a big role in excessive shedding.
Make sure your pet is getting a high-quality dog food with a balance of protein and essential fatty acids to promote healthy skin and hair.
Allergies, both environmental and food-based, can cause itchy skin which leads to scratching and even more hair loss.
Excessive scratching can also be caused by fleas, ticks, and other parasites.
If you suspect that your dog is shedding more than normal, schedule a visit to the vet to ensure there isn't an underlying problem.
Dogs With A Lot Of Hair
Dogs that have a lot of hair will leave plenty of it around your home unless their fur is very curly. Dogs that shed the most tend to be double coated dogs with straight or slightly wavy hair. Most German Shepherd and German Shepherd mixes do not have the kind of tight curls that trap shed hair.
But they do have a lot of fur and even in good health will shed large quantities of that fur at least twice a year and to some extent in between.
The German Shepherd Coat
The German Shepherd is most commonly seen with a short coat or medium-length coat, but there are also longhaired varieties.
Some longhaired types don't have an undercoat, but most German Shepherds do. For this reason they're known as a double-coated breed, which means there are two coat layers.
The outer coat is straight, coarse, and dense and lies close to the body. Their coat is thicker and longer around the neck. The undercoat is thick, soft, and white and shows when you part their fur.
Do German Shepherds Shed A Lot?
Most German Shepherd's will "blow" their undercoat twice a year. Basically this means they'll lose a tremendous amount of hair within a very short period.
The undercoat will come out in large tufts. In the spring, your German Shepherd will lose his thick winter undercoat so he won't overheat when the temperatures rise.
In the fall, he'll swap his lightweight summer undercoat for a denser coat that will keep him warm in the winter.
Dealing with German Shepherd's Shedding
Although there's no way to stop your German Shepherd from shedding completely, there are ways to reduce the effects.
Despite the fact that longhaired German Shepherds may appear to shed less, their undercoat is actually being trapped in their dense outercoat.
While this means less visible accumulation on your upholstery, it also means that they're more prone to matting.
Regardless of whether your dog is longhaired or shorthaired, they will require regular grooming. And grooming is the one thing that will help reduce the burden on your vacuum cleaner.
Getting a vacuum designed for picking up pet hair is a good investment.
Look for one that has strong suction and a HEPA filter to trap airborne allergens.
Sticking to a regular vacuuming schedule is the best way to keep on top of unwanted dog hair and avoid tumbleweeds of fur blowing around your home.
Brushing
Regular grooming with the proper tools will reduce the amount of hair loss found on your clothes and furniture.
It will also keep their skin healthy and coat shiny, and it's a great way to bond with your pet.
You should brush your dog at least three times each week.
During shedding season this will become a daily occurrence.
Before you brush, check for matting and use a detangling tool that's specifically designed to remove knots and tangles.
A deshedding tool will get rid of loose hair from the undercoat.
Finally, a soft bristle brush will remove other loose hairs.
Start at his head and always work in the direction of hair growth.
Use smooth strokes without applying too much pressure.
Brushing too vigorously can break hair follicles and cause more hair to fall out.
This is also a good time to check your dog for any unusual lumps or signs of fleas and ticks.
Medullary trichomalacia is a hair shaft abnormality found in the breed.
It's described as the sudden onset of multiple areas of broken hairs, particularly in the shoulder area.
The cause is unknown, but onset of this disease occurs between early spring and late summer, suggesting possible seasonal influences.
Bathing
Bathing a large dog can be a huge undertaking, and the German Shepherd's thick coat will take a long time to dry.
If his coat and skin are healthy, only bathe your German Shepherd when he absolutely needs it—like if he's been rolling in something smelly.
Bathing too often will dry out his skin by stripping his coat's natural oils.
Always use a shampoo that's made specifically for dogs, because those made for humans are much more acidic and can upset your dog's body pH balance.
German Shepherd Haircuts
Regardless of how long your German Shepherd's coat is, it should never be clipped unless it's recommended by your vet for health reasons.
Their thick coats are designed to regulate their body temperature so that they're warm in the winter and cool in the summer.
Cutting their hair means the water-repellent outer coat will leave them cold and wet in the winter.
During the summer, their skin will be unprotected from the sun's harsh UV rays and could result in sunburn.
The German Shepherd's coat will take a long time to grow back if it's cut.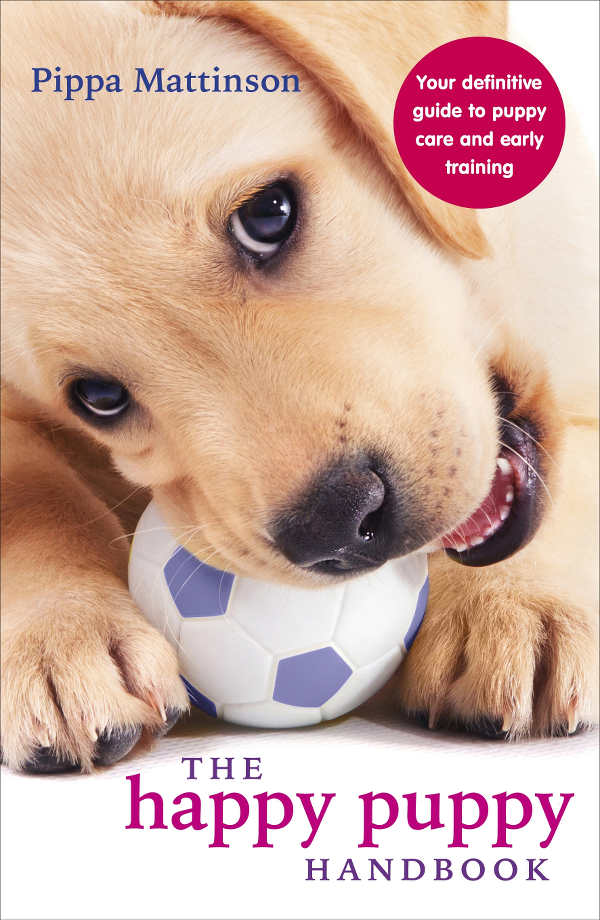 There's also a chance that their outer coat will never recover completely.
Do German Shepherds Shed Too Much?
How much shedding is too much?
Only you can decide.
Some German Shepherds will shed more than others, but all will shed.
They will shed profusely about twice a year when the seasons change and their undercoat "blows."
The rest of the time, their outer hairs will shed on and off.
If you're fastidious about your clothes and home, or don't have time for regular dog grooming, the amount the German Shepherd sheds might be overwhelming for you.
However, keep in mind that all breeds shed somewhat.
For dog lovers, dealing with shedding fur is just a part of being a dog owner you must accept.
Have you found a way to help control your German Shepherd's shedding?
Let us know in the comments below.
References and Resources
Vredegoor, DW, et al., "Can f 1 levels in hair and homes of different dog breeds: Lack of evidence to describe any dog breed as hypoallergenic," Journal of Allergy and Clinical Immunology, 2012
Nicholas, CE, et al., "Dog Allergen Levels in Homes with Hypoallergenic Compared with Nonhypoallergenic Dogs," American Journal of Rhinology & Allergy, 2011
Watson, TDG, "Diet and Skin Disease in Dogs and Cats," The Journal of Nutrition, Volume 128, Issue 12, 1998
Harvey, RG, "Food allergy and dietary intolerance in dogs: A report of 25 cases," Journal of Small Animal Practice, 1993
Tieghi, C., et al., "Medullary trichomalacia in 6 German shepherd dogs," The Canadian Veterinary Journal, 2003