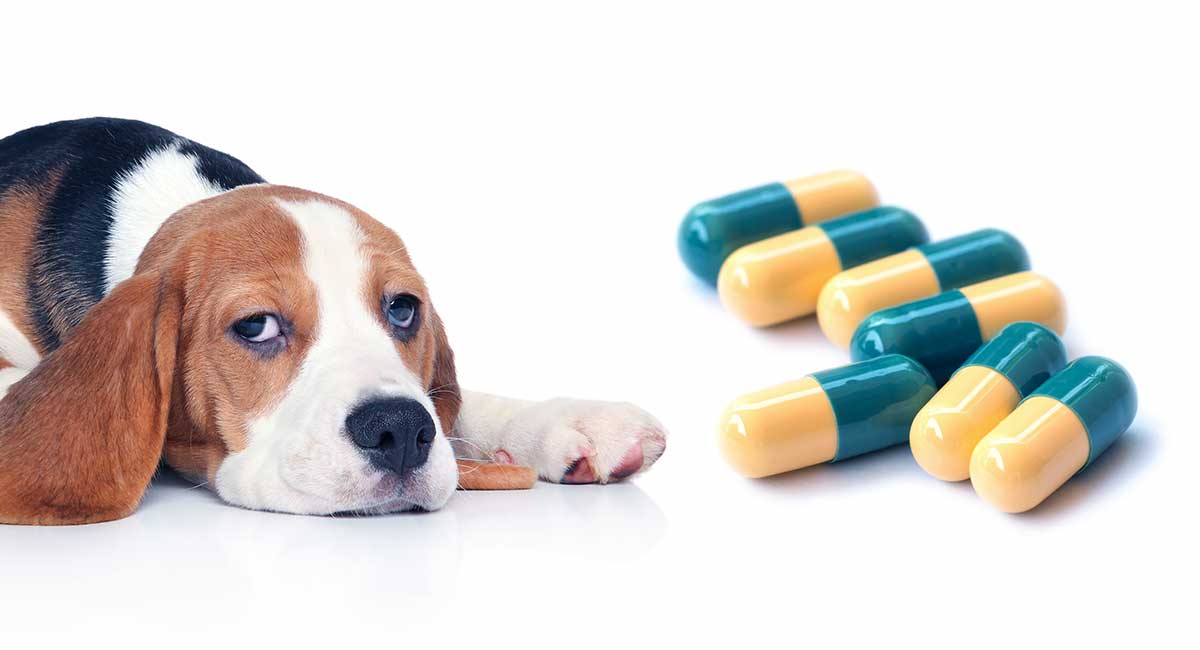 Tramadol for dogs is a synthetic opioid painkiller. This analgesic drug may be prescribed for a variety of reasons, whether your dogs has just come out of surgery, has arthritis, cancer, inflammation or any other painful condition. Tramadol dosage for dogs is decided on a case by case basis, by a professional veterinarian. When the dose is correct, Tramadol has few side effects in dogs. Today we're going to answer all your questions as a concerned pet parent. Helping you to understand why your veterinarian chose this drug, the particular dose and type of Tramadol for dogs. We'll look at what side effects to expect, and let you know when it's time to get back in touch with the pet doctor with your concerns.
Contents
Tramadol is often given along with another medicine like Rimadyl and Gabapentin. It's sold under several names including Durela, Ralivia, Rybix, ConZip, Zytram and Ultram among others. Today we'll look at why your veterinarian has chosen Tramadol for dogs for your pet, and the reasons it's important to follow their advice, doses and choices when giving analgesic drugs to dogs. We'll also look at whether it's okay to give human Tramadol to dogs, how to work out dosages and when to get back in touch with your veterinary team.
What is Tramadol for dogs?
First discovered in 1962, Tramadol for dogs is one of the few painkillers that is safe for canines. It is a member of the opioid family. This means that it alters the transmission and perception of pain in animals and humans. This alteration causes dogs to feel less pain, which can be used to treat a variety of conditions.
Tramadol also increases the amount of serotonin in a dog's brain. This can increase your pet's overall happiness and give them a feeling of euphoria, just like it does in humans.
When Is Tramadol For Dogs Prescribed?
Tramadol may be prescribed by your vet for the following conditions:
Post Surgery Pain
Arthritis
Cancer
Tramadol for dogs is first and foremost used as a painkiller. This can be done for both short-term and long-term pain.
For example, if your canine is undergoing surgery, they might be prescribed tramadol directly after surgery for a couple of days until they recover. Or if your pet has arthritis, they might be prescribed Tramadol to help with their on-going pain.
Some veterinarians might also prescribe it to dogs with cancer if they are experiencing moderate to severe pain.
Other Uses of Tramadol for Dogs
Basically, if your dog is in pain, they could very well be prescribed tramadol to lessen how much pain they feel and increase their overall well-being. Occasionally, tramadol is also used for anxiety and coughing. Let's explore some of its most common uses one by one.

Tramadol for Dogs After Surgery
Tramadol has been licensed as pain medication for humans in Europe since 1977 and in America by the FDA since 1995. Since then it has been used in a variety of ways for pain relief in dogs, including to treat pain after surgery.
While lots of pain relievers are available for short-term pain, and some might even work better, tramadol may still be prescribed based on your canine's specific needs and current medications.
When your dog undergoes surgery, often he will need a number of medications. Your pet will probably be under anesthesia and given an anti-inflammatory and pain medication. All medications work differently together. For this reason, your vet might decide to prescribe tramadol if it works better with a different medication.
Furthermore, your pet may be allergic to some medication or is on a different long-term medication. In that case then the list of medications they can use without serious reactions will significantly decrease. Different dog breeds might also react poorly to tramadol. So that might also play a role in whether or not your vet prescribes this medication or another after surgery.
Tramadol for Dogs with Arthritis
Because tramadol can be used long term without many ill effects and does not cause sedation, it is usually the number one treatment for dogs who have arthritis. Many owners question whether they should continue to give Tramadol for dogs' arthritis if their pooch is no longer showing signs of pain.
The answer is yes. Even if your dog's arthritis seems better, it is extremely important to keep them on their medication for two reasons.
First, a dog's body will often get used to the medication after being on it for an extended period. Taking them off of it suddenly can cause withdrawal and make their pain come back tenfold.
Second, dogs are great at hiding their pain. They might not seem like they are in any pain but might actually only be hiding it from you. Always give your pet their medication as directed by your vet.
Anti-Inflammatory Tramadol for Dogs
Tramadol for dogs is only a painkiller and does not contain any anti-inflammatory properties. Because tramadol is a common treatment for arthritis, there is a lot of misinformation on the web that says it is an anti-inflammatory.
However, this is not true. Tramadol for dogs is an opioid pain reliever and does not have any anti-inflammatory properties. It only prevents your canine from feeling pain.
Rimadyl and Tramadol for Dogs
Because of that, tramadol is commonly combined with Rimadyl. Rimadyl does have anti-inflammatory properties. This is especially true in dogs with arthritis. Both of these drugs work together to lessen your pet's pain and prevent inflammation from occurring.
If your vet has prescribed your canine both of these medications, it is important to give them both as instructed. They have very different properties and cannot replace one another.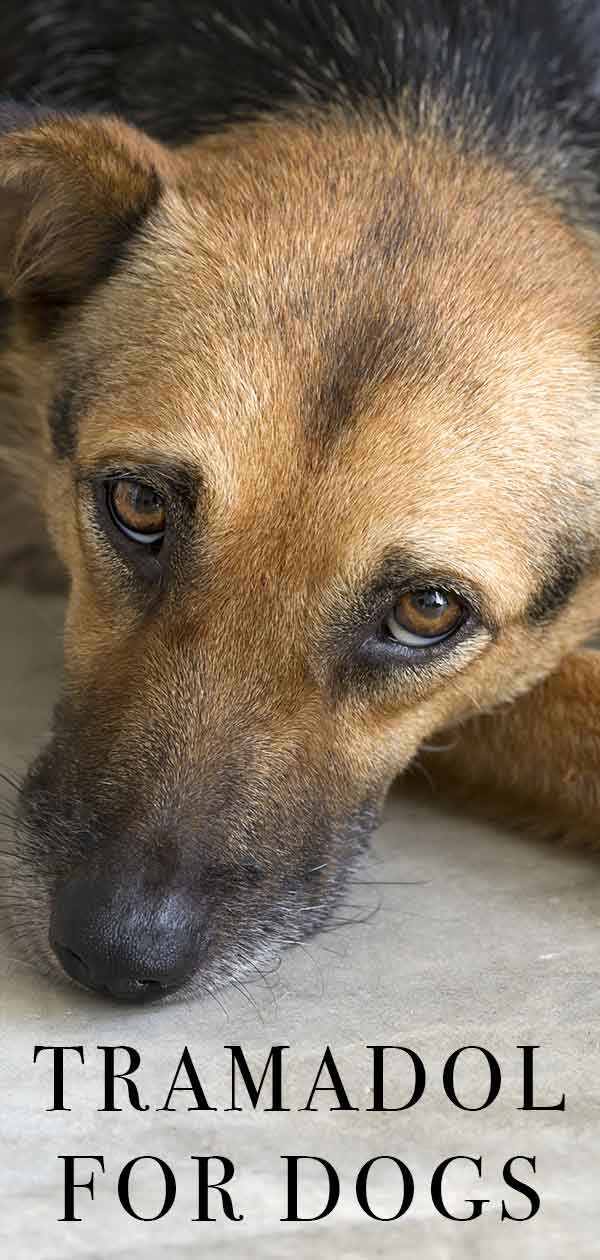 Tramadol for Dogs with Cancer
For many of the same reasons that it is given to dogs with arthritis, tramadol is often prescribed to dogs with painful cancer as well. Of course, the type of cancer your pooch has will determine whether or not tramadol is right for them. Also, this will depend on the stage of your dog's cancer.
Some cancers, especially early forms, are not all that painful. As such, they do not require such a strong pain reliever as tramadol. You should speak to your vet and concisely describe your pet's symptoms and pain levels. This will help the vet figure out if your dog requires this sort of medication.
Gabapentin and Tramadol for Dogs
When your dog is experiencing chronic pain, as is usually the case with cancer, they might require a number of pain-relieving medications. Gabapentin and tramadol make a great team at reducing your pet's chronic pain.
They both work on the brain directly to reduce the pain your dog feels. If your pooch is prescribed both of these medications, it is important to give them both as directed. They really do work quite well together and can reduce your dog's pain far more than one could do alone.
Liquid Tramadol for Dogs
Tramadol for dogs comes in a number of forms. How your pet receives this medication depends on where and why it is given. For example, in a veterinarian office, your pet will probably receive this drug through an IV. This appears to be the most efficient delivery method.
At home though, this is not possible. Instead, the drug will be provided either through a pill or a liquid. Extradural delivery methods are available but are usually not very practical.
How Does Tramadol for Dogs Work?
Tramadol acts as an analgesic in humans and dogs alike. Analgesic means it is a painkiller. While doctors and vets agree that it is an effective painkiller, there is some controversy around exactly how it works. One study proposed that tramadol works in two complementary ways.
The first, is that tramadol and its metabolite attaches themselves to the mu opioid receptor in the brain. This results in a signal being sent from the brain that blocks pain.
The second is that tramadol blocks the re-uptake of serotonin in the central nervous system. This is thought to enhance tramadol's pain killing effects.
Tramadol Dosage for Dogs
So what is the tramadol dosage for dogs? What dose your pet should get depends on a number of factors including:
their size
pain level
what they are using it for
Doses are usually tailored to your pet's specific needs. So, there is not a one-size-fits-all dosage amount. We recommend contacting your vet if you cannot remember the correct dosage for dogs. A rule of thumb suggested by some vets is that between .5mg and 4.5mg of tramadol should be administered per 1lb that a dog weighs. This will vary depending on the amount of pain your dog is in.
25lb Dogs
For example, if your dog weighs approximately 25lbs, his dosage will be between 12.5mg to 112.5mg
10lb Dogs
Similarly, if your dog weight approximately 10lbs, his dosage will be between 5mg to 45mg.
The most important thing is that you check with your vet before you administer anything yourself. It is never a good idea to mess with painkillers.
How Often Should I Give Tramadol for Dogs?
Tramadol is a controlled substance. As such, it is important that you stick to your vet's guidelines if he prescribes your dog tramadol to take home.
It may be the case that your dog only needs to take his medicine when he gets painful flare ups. Alternatively, he may need it once to twice daily.
It depends entirely on the nature of the pain and the recommendations your vet makes.
Is Tramadol Safe for Dogs?
Remember, just because humans and dogs can both take tramadol, this doesn't mean human tramadol products are safe for our canine companions.
Tramadol is an attractive painkiller in dogs because it is reported to have few side effects relative to other painkillers.
This medication is safe as long as your vet's guidelines are adhered to. Be vigilant for any unusual behavior or side effects.
Dog Tramadol Toxicity
Studies have shown that this medicine has quite a high threshold for toxicity in dogs. This study found that 450mg of tramadol in a single oral dose did not result in the dog's death.
However, this doesn't mean your dog can take as much tramadol as he likes. If your dog manages to consume too much tramadol he may experience some of the following side effects.
These side effects may even occur in low doses if your dog is intolerant to the medication.
Tramadol for Dogs Side Effects
Every medication has the possibility of adverse side effects, and tramadol is no different. Side effects include things like:
vomiting
nausea
diarrhea or constipation
loss of appetite, especially if your dog takes the medication on an empty stomach
If your pet takes tramadol for a long time, your vet might recommend giving it with food to prevent these side effects. Tramadol side effects in dogs like the ones we mentioned are always worth reporting to your vet.
Of course, your pet may be taking tramadol because of surgery. In this case it not always possible due to food restrictions before and after the operation. It is important to make sure you get the dosage right.
Drowsiness might also occur but is rare. Anxiety, dizziness, and tremors might also happen. One study reported that tramadol might cause vascular constriction in dogs taking certain other medications. So, you might want to talk to your vet about your dog's risk.
Alternatives to Tramadol for Dogs
If you choose not to use tramadol for their dogs, you might be wondering what are the alternatives? This again depends on what your dog needs a painkiller for. This study has found that in dealing with post-operative pain in dogs there are some effective options other than tramadol. These include:
These medications are likely to be administered by a vet. Please do not change your dog's medicine without prior consultation with a veterinary professional.
Tramadol for Dogs Contraindications
This medicine should not be used in cases where a dog have previously shown hypersensitivity to opioids or centrally acting analgesics like aspirin or paracetamol. If you are unsure, you should speak to your vet.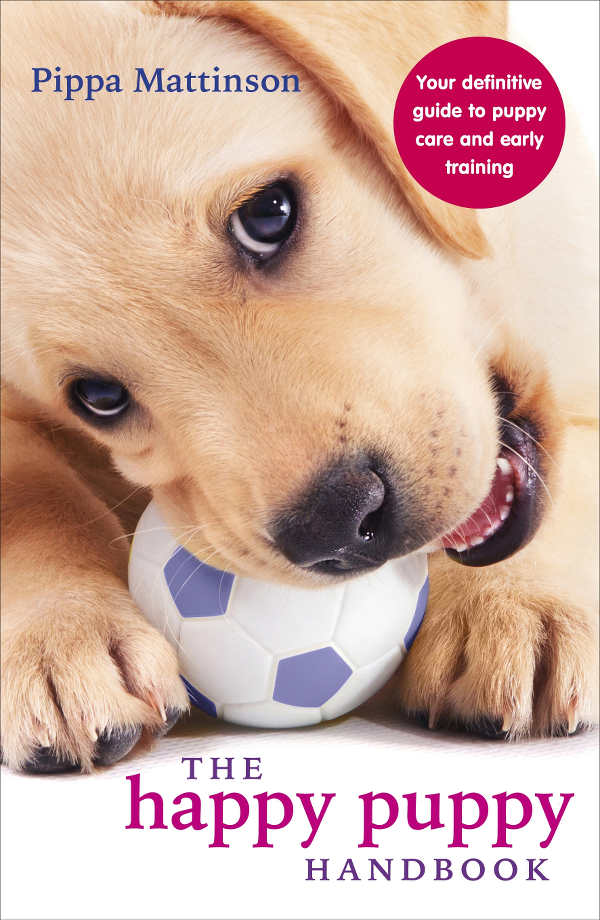 Can you give Human Tramadol to Dogs?
If, for example you have a prescription for 50mg tramadol for dogs but you also have your own tramadol at home, this doesn't mean you can substitute yours for your dogs.
This is because while the active ingredients may be the same, there are other ingredients that may be present in human medicine that is toxic to dogs. Xylitol, for example, is a common additive in human medication that is toxic if your dog ingests it.
It's always worthwhile to verify things like this with your vet. Ask her if it's okay to give your dog human medicine before you administer it.
What if my Tramadol for Dogs Doesn't Work?
You may not have noticed any benefit from your dog's tramadol prescription. As it turns out, you may not be alone in thinking so.
A recent study has claimed that tramadol has no effect in pain management of dogs with osteoarthritis. However, this is one study and the jury is still out. Many vets still believe it is useful.
Regardless, you may be wondering what you could try next. It is imperative that you don't take your dog off tramadol without first consulting your vet.
There are other painkillers he may prescribe so don't worry, you'll find a way to ease your pooch's pain.
Tramadol for Dogs
This is a pain medication that is quite common in the veterinary world. Though its side effects are limited, this is no reason to be careless. All medicines require due care.
As always, if you are uncertain about your dog's condition, or notice any symptoms that concern you, don't hesitate to call your vet.
We hope that this article answered all the questions you might have.
If you do have more questions, feel free to post them in the comments below!
Tramadol and your Dog
Has your dog been prescribed tramadol? Did they find it helpful? We'd love to hear about your experiences in the comments below.
This article has been extensively revised in 2019.
References and Further Reading
Harari, Joseph. "Pain Management in Small Animals with Lameness." Merck Veterinary Manual.
Cardoso, Clarisse. "Cardiorespiratory, sedative and antinociceptive effects of dexmedetomidine alone or in combination with methadone, morphine or tramadol in dogs." Veterinary Anesthesia and Analgesia. 2014.
Morgaz. "Postoperative analgesic effects of dexketoprofen, buprenorphine and tramadol in dogs undergoing ovariohysterectomy." Research in Veterinary Science. 2013.
Delgado, Cherlene. "Comparison of carprofen and tramadol for postoperative analgesia in dogs undergoing enucleation." Journal of the American Veterinary Medical Association. 2014.
Kogel, Babette. "Characterisation of tramadol, morphine and tapentadol in an acute pain model in Beagle dogs." Veterinary Anaesthesia and Analgesia. 2014.
Takahura Itami. "Cardiovascular Effects of tramadol in Dogs Anesthetized with Sevoflurane." Journal of Veterinary Medical Science. 2011.
Vettorato, Enzo. "Pharmacokinetics and efficacy of intravenous and extradural tramadol in dogs." The Veterinary Journal. 2010.
Bravo, et al. "Discovery and development of tramadol for the treatment of pain" Expert Opinion on Drug Discovery, 2017
McMillan, et al. "Pharmacokinetics of intravenous tramadol in dogs" Canadian Journal of Veterinary Research, 2008.
Veterinary Place "Tramadol For Dogs: What You Need to Know"
Budsberg et al, "Lack of effectiveness of tramadol hydrochloride for the treatment of pain and joint dysfunction in dogs with chronic osteoarthritis" Journal of the American Veterinary Medical Association 2018
Fender, K, "Study shows tramadol has no effect on osteoarthritis pain scores" DVM360, 2018