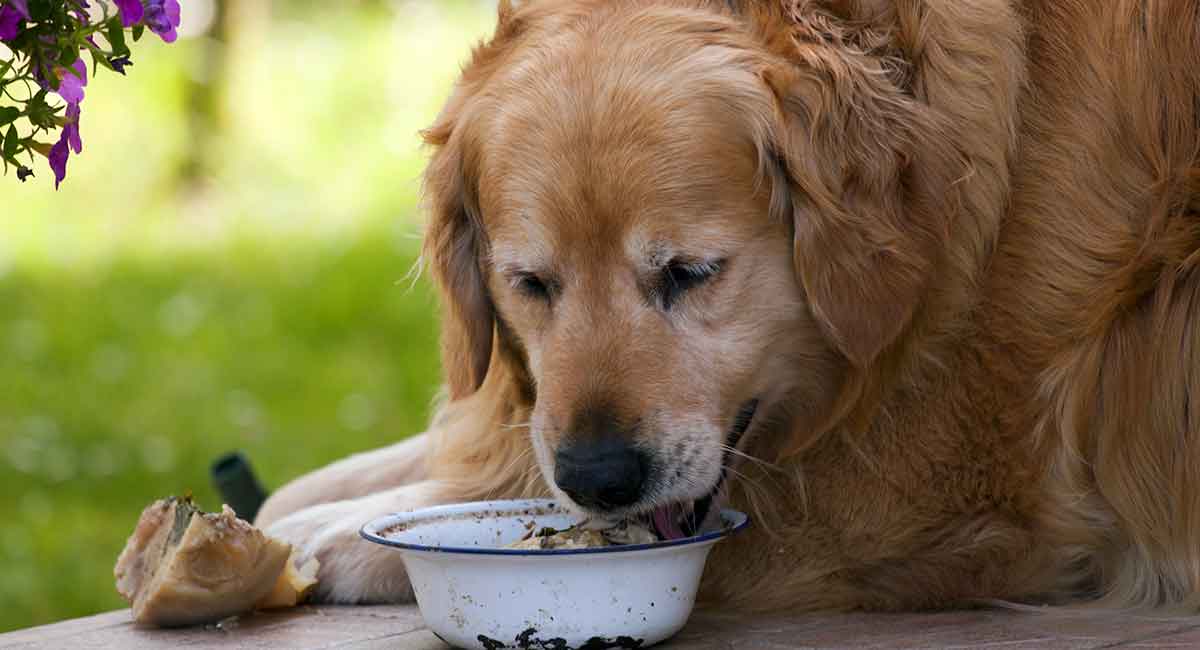 Obesity has become a huge problem for our pet dogs, including fat Golden Retrievers.
A 2017 clinical survey done by the Association for Pet Obesity Prevention (APOP) found 56 percent of dogs surveyed in the U.S. were classified as being clinically overweight.
For the gorgeous Golden Retriever, the data is even more distressing.
A 2012 study by the APOP found that almost 63 percent of Golden Retrievers were overweight or obese.
These are sobering statistics for one of the world's most beloved breeds.
The friendly and devoted Golden is instantly recognizable for their kind eyes; floppy ears; and long, lustrous coat of golden fur that gives them their name.
Bred as a Scottish gundog in the early 1800s, the energetic breed was built to retrieve waterfowl.
This muscular dog bears a wolflike physique and moves with a graceful, athletic bearing.
Swimming, fetching, running and jumping come naturally for this active dog.
So why is the Golden Retriever getting fat in such alarming numbers?
Do Golden Retrievers Get Fat Easily?
It might seem as though your Golden Retriever is always hungry.
Biologically, dogs are descended from wolves and have an innate drive to constantly scavenge for food.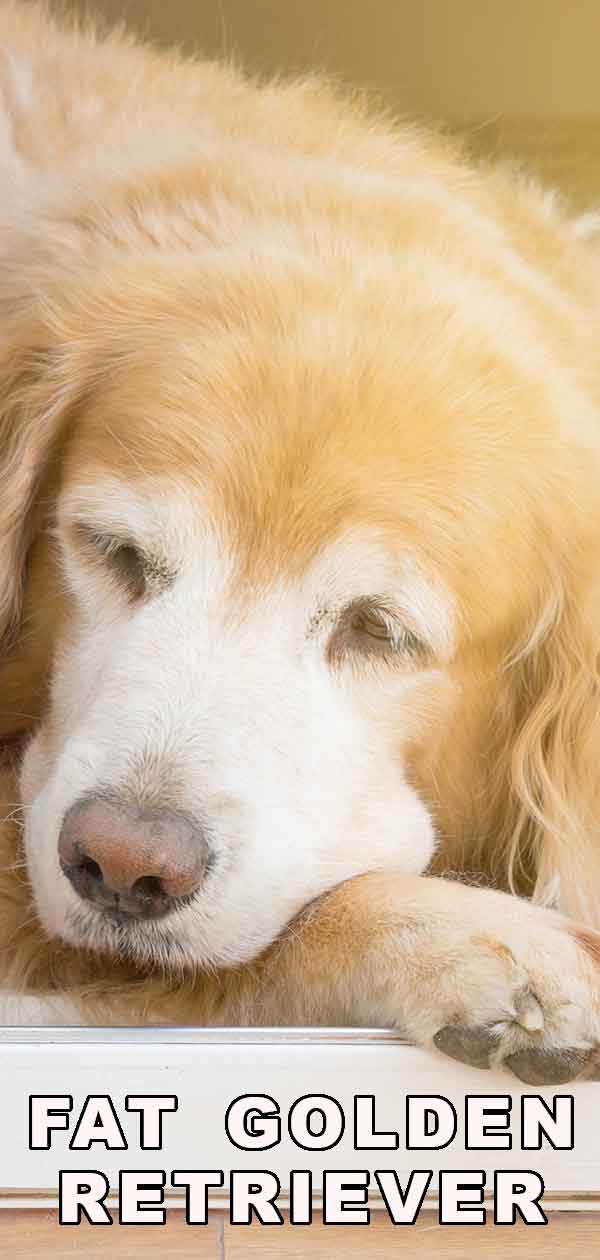 For domestic dogs, this means begging and mooching.
It's easy to get in the habit of giving your dog an extra snack or two when you're enjoying some together time on the sofa.
Tough as it may be, as pet owners, it's our responsibility to not give in.
Snacks can cause weight gain and make exercise more difficult, which leads to gaining even more weight.
However, there may be other reasons why the Golden Retriever seems to have a problem with weight gain.
The Morris Animal Foundation's ongoing lifetime study of 3,000 Golden Retrievers in the U.S. found that the probability of obesity was higher in Goldens who were spayed or neutered at a young age.
There's also an indication that tendency toward obesity may be genetic in some breeds.
A study done at the University of Cambridge found a deletion in the canine POMC gene is associated with weight and appetite in Labrador Retrievers and flat-coated Retrievers.
Is My Golden Retriever Fat?
A full-grown male Golden Retriever should weigh between 65 and 75 pounds.
A female should weigh between 55 and 65 pounds.
However, these are guidelines and there are ranges that fall within the parameters of normal weight based on genetics, shape and size.
How Can I Tell If My Golden Retriever Is Fat?
The best way to tell if your Golden Retriever is fat is by looking at him from different angles and feeling for his ribs.
Look at your dog from the side.
His tummy should tuck up from the chest between the ribs and hind legs.
He shouldn't be the same width all along his body. There should be an upward curve from the chest to the hind legs.
His tummy shouldn't be a straight line, or worse, sag down between his legs.
Stand above your dog and look down at him. You should see an inward curve at the waist.
If this curve isn't visible from the side or from above, your Golden Retriever is probably overweight.
Another way to tell is by feeling for his ribs. Put your hands on either side of his rib cage.
Using gentle pressure, you should be able to feel each of his ribs.
If you can't feel them at all, your Golden Retriever is overweight.
Start at the chest, and run your hands along his body.
If you can't feel his waist, this is another indication that he's overweight.
Are Fat Golden Retrievers Unhealthy?
You may be wondering whether it matters if your Golden is packing some extra pounds.
After all, there's a certain appeal to a pudgy pooch.
However, just like people, being overweight can decrease your Golden Retriever's quality of life and can shorten her life span.
Increased Health Risks for Fat Golden Retrievers
Carrying extra weight creates numerous health problems and can make existing ones even worse for the Golden Retriever.
Being overweight can also be hard on joints and bones.
Golden Retrievers are prone to hip and elbow dysplasia, which is an abnormal formation of the hip socket.
This serious condition can cause pain, lameness and arthritis of the joints.
Being overweight can increase the negative effects of hip and elbow dysplasia.
Studies show that obesity leads to the development of numerous other diseases in dogs, including diabetes, heart disease and osteoarthritis.
Respiratory, renal function and health can also be adversely affected.
Cancer is a big problem for the Golden Retriever. They're at an increased risk compared to other dog breeds.
Obesity has not been linked to the development of cancer in dogs.
However, the Morris Animal Foundation's ongoing lifetime study may prove to be useful for assessing the risk of obesity on the occurrence of cancer.
Helping Your Fat Golden Retriever Lose Weight
Before you go ahead and put your pudgy pup on a diet, schedule a visit to the vet.
Weight gain can also be caused by parasites, fluid retention and pregnancy.
Hypothyroidism affects up to 25 percent of Golden Retrievers, and weight gain is a symptom.
It's important to have a professional eliminate other causes before beginning a diet and exercise regimen.
Cut Out Treats for Your Fat Golden Retriever
Your dog may not like it, but treats need to be eliminated from his diet.
This includes table scraps, bits of food your kids sneak him, nibbles he finds on the floor and anything else he eats between meals.
It's worth mentioning that there are some people foods that dogs should never eat.
If you're using treats for training, these calories need to be deducted from his daily food allowance as well.
For some dogs, eliminating treats might be enough to get him down to an acceptable weight.
Switch to Healthy Snack Alternatives for Your Fat Golden Retriever
Natural foods are better snack choices than prepackaged treats.
Raw vegetables and fruit are low in calories and have the benefit of adding nutrition to his diet.
Instead of grabbing the store-bought jerky, go for carrots, apple slices or watermelon when your pup has earned a treat.
Reduce Meal Time Calories for Your Fat Golden Retriever
If your Golden Retriever is overweight, you vet will probably recommends you reduce the amount of food you've been giving him at mealtimes.
For example, they might suggest that on four consecutive days, you give him a third less food than you normally would.
If you've been giving your Golden one and a half cups of high-quality dry kibble twice a day, reduce the amount to one cup per meal.
After four days, check him as mentioned above to see if you notice a difference in how his body looks and feels.
If not, keep going for another three to four days, then check him again.
Repeat this process until you notice that he has a waist, and you can feel his rib cage when pressing along his sides.
You may need to increase his food portions slightly in order to maintain his new weight and ensure he doesn't get overly thin.
If your Golden is still not losing weight after two weeks on two-thirds of his previous food amount, you may need to reduce his food intake even further.
However, at this point, it's recommended to check again with your vet before further calorie reduction.
Exercising a Fat Golden Retriever
If you've spent hours on the treadmill at the gym, you know that losing weight is a lot harder than not eating calories in the first place.
It's no different for dogs.
While an appropriate amount of daily exercise increases the number of calories burned, it's not as crucial as food intake when it comes to trying to lose extra pounds.
Increasing your Golden's activity level will not only help him lose weight; it will also increase his overall fitness and health.
If your dog is very overweight, proceed with caution.
Start off slowly by increasing walking time on flat surfaces.
As his fitness capacity increases, you can introduce more intensive exercise such as chasing balls and running.
Swimming is also an excellent form of exercise for Golden Retrievers.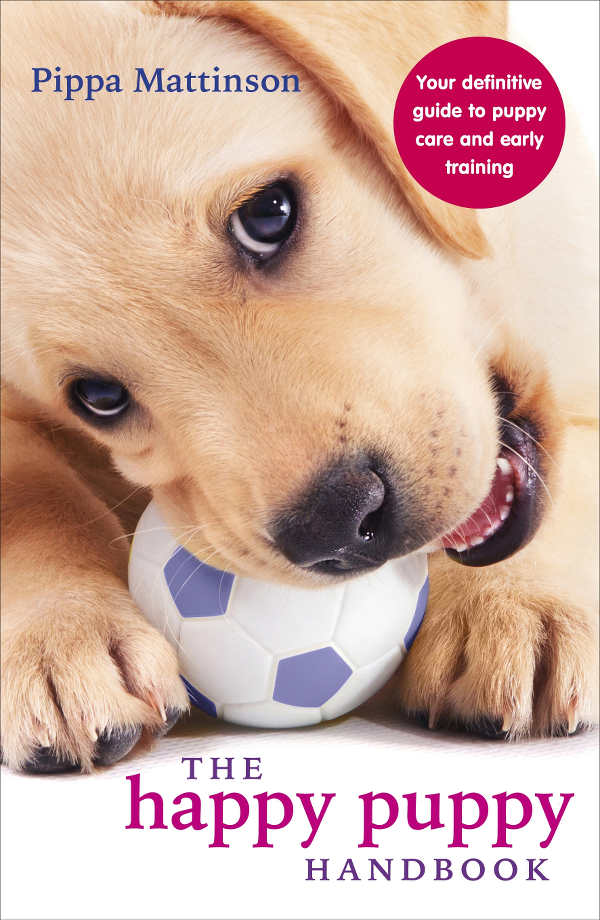 Caring for a Fat Golden Retriever
The best way to care for a Fat Golden Retriever is to help him lose weight.
According to the Journal of the American Veterinary Medical Association, excess weight can reduce your pet's life expectancy by more than two years.
This is considerable for a breed whose average life span is 10 to 12 years.
Even losing a modest amount of weight can reduce your Golden Retriever's risk of life-threatening diseases, including:
Diabetes
High blood pressure
Respiratory disease
Kidney disease
Some forms of cancer
It can also decrease the risks of injury to bones, joints and muscles that are associated with being overweight.
Keeping your dog at a healthy weight is one of the best ways you can ensure your dog has a long, healthy, pain-free life.
Do You Have a Fat Golden Retriever?
We'd love to hear about your pet's weight loss journey in the comment section below.
References and Further Reading:
Association for Pet Obesity Prevention
"Genetic Welfare Problems of Companion Animals," Universities Federation for Animal Welfare
German, A.J., et al., 2012, "Quality of Life Is Reduced in Obese Dogs but Improves After Successful Weight Loss," The Veterinary Journal.
German, A.J., 2016, "Weight Management in Obese Pets: The Tailoring Concept and How It Can Improve Results," Acta Veterinaria Scandinavica.
Guy, M.K., et al., 2015, "The Golden Retriever Lifetime Study: Establishing an Observational Cohort Study with Translational Relevance for Human Health," Philosophical Transactions of the Royal Society of London.
Lund, E.M., et al., 2006, "Prevalence and Risk Factors for Obesity in Adult Dogs from Private US Veterinary Practices," International Journal of Applied Research in Veterinary Medicine.
"Pet Obesity Rates Rise, Cats Heavier than Ever," 2013, Pet Obesity Prevention
Raffan E., et al., 2016, "A Deletion in the Canine POMC Gene Is Associated with Weight and Appetite in Obesity-Prone Labrador Retriever Dogs," Cell Metabolism.
Sallander, M.H., et al., 2006, "Diet, Exercise, and Weight as Risk Factors in Hip Dysplasia and Elbow Arthrosis in Labrador Retrievers," The Journal of Nutrition.
Stewart, P., et al., 2018, "Research Update: Earlier Age at Spay/Neuter a Risk Factor in Obesity and Orthopedic Injuries," DVM 360
"Your Pet's Healthy Weight," American Veterinary Medical Association