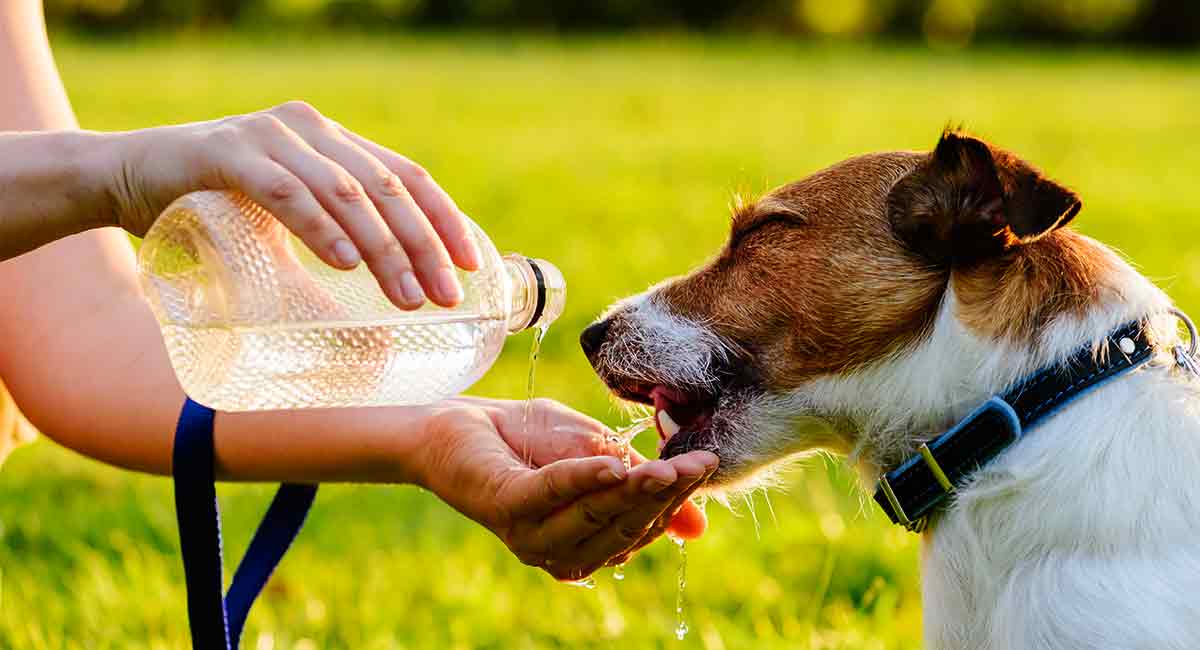 Discover all the signs of dehydration in dogs. Learn how to tell if your dog is dehydrated, and what to give as treatment.
Water is the largest and most important component of any living being. Just like in humans, dehydration in dogs could potentially be life-threatening.
In this article we'll discuss the signs of dehydration in dogs so that you can spot when your dog is dehydrated. We also look at the reasons why dogs could become dehydrated, what you can do about it and when you need to consult your vet.
But first, what exactly is dehydration and why is it so dangerous?
What is dehydration in dogs?
Dehydration is when the total amount of water in the body decreases and is less than it should be. In other words, dehydration in dogs happens when they lose more fluid than they take in.
An adult dog's body weight is made up of approximately 60% water. This varies in terms of age, gender, breed, and whether the dog is slim and fit, or overweight. Newborn pups' bodies are made up of around 80% water.
Puppies, nursing and senior dogs, are more at risk of becoming dehydrated. Also some toy breed dogs like Chihuahuas, Pekingese, and Yorkies as they are prone to overheating.
Throughout the day, dogs lose water through breathing, saliva, urinating and pooping. Dogs don't sweat. When it's very hot, or they're working or exercising, they pant to cool down. They lose water in this way as well.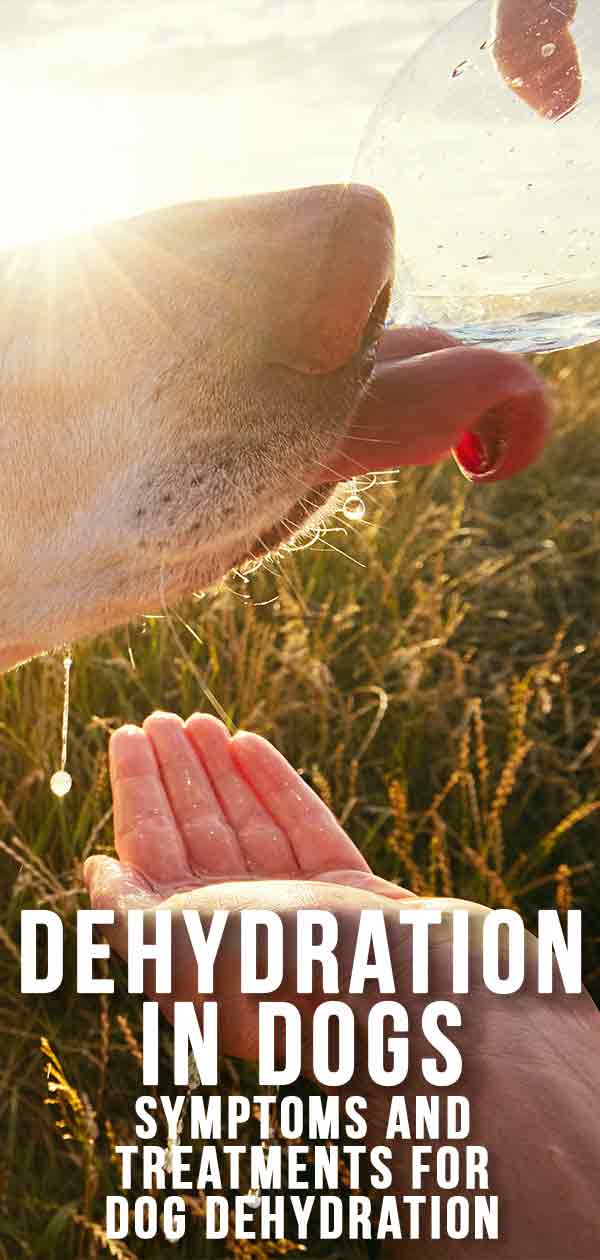 When your dog's body has too little water, various natural body processes shift fluids around to try and keep everything in balance. While most of us think that dehydration is simply too little water in the body, the balancing act also causes a shift in and loss of electrolytes.
Electrolytes are minerals like chloride, potassium, and sodium that your dog's body needs to function properly. In a worst-case scenario dehydration can lead to total organ failure and death.
So what can can cause your pet to become dehydrated?
Lack of water as cause of dog dehydration
Unfortunately, the most common reason why otherwise healthy dogs become dehydrated is that they simply don't get enough clean and fresh water to drink.
They might have had more to drink than usual and emptied their bowl. They could have knocked their bowl over or you forgot to fill it up when you were late for work. Or they're not offered enough water when away from home – on a long walk or while travelling.
Remember also that dogs need more water when the weather is very hot or dry, or when they're more active than usual. These factors increase the need for fluids and the risk of heat stress.
Dogs can even become so excited and focused on activity – like play, a hike, or work – that they forget to eat and drink. To the point of overheating and dehydration.
Our four-legged friends depend on us to feed them and give them access to fresh water every single day! Sometimes even to remind them to have a drink.
The other reasons for dehydration in dogs are related to illness and injury.
Illness and injury as causes of dehydration in dogs
If your pup has a bout of diarrhea, with or without vomiting, they are likely to become dehydrated from the excess loss of fluids. If they have a fever as well, this further raises the chances of dehydration.
In dogs any illness and injury often causes a loss of interest in food and drink. So they end up just not drinking enough fluid to meet their needs.
Dehydration is also sometimes a symptom or other, serious illnesses such as kidney failure, heart disease and diabetes.
Dehydration is a serious medical condition but can usually be remedied easily if recognized. You need to be able to spot when your pet is dehydrated so that you can take action right away.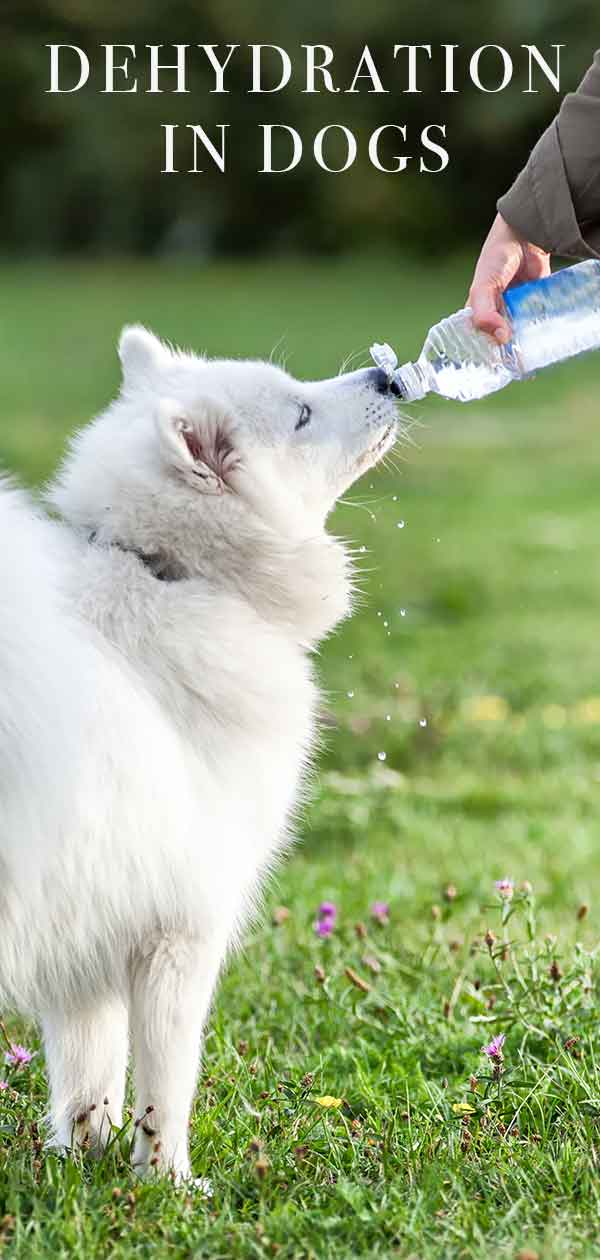 What are the signs of dehydration in dogs?
You need to realise that a dehydrated dog and a thirsty dog can present themselves differently.
A loss of appetite is one of the signs of dehydration. This leads to a vicious cycle where a dehydrated dog will not necessarily act thirsty – another reason why it's so important to be aware of the signs of dehydration in dogs.
Unfortunately, the signs and symptoms are often misunderstood and overlooked, with many well-meaning dog owners assuming something else is going on with their furry best friend.
Stages of dehydration in dogs
Mild dehydration
excessive panting
dry looking eyes
dry tongue, nose, and gums
lethargic behavior
slowed movement
Moderate dehydration
loss of skin elasticity
slow capillary refill
sunken eyes
loss of appetite
Severe dehydration
weakened mobility, especially in the hind legs
walking clumsily
signs of shock – weak and fast pulse, shivering
collapse
How to tell if a dog is dehydrated
The easiest way to diagnose dehydration in dogs at home is to look at their eyes, nose, and gums. Healthy dogs have a wet nose, moist, shiny gums, and bright, moist eyes.
You pet is likely dehydrated if their nose is dry, their gums are dull and sticky, and if their eyes look dry. These are the first signs that will show up with mild dehydration.
Loss of skin elasticity is also a sign of dehydration in dogs.
If you gently lift and release the loose skin on the scruff of your dog's neck it should bounce back into place immediately. Your dog is dehydrated if their skin stands up after being lifted and then returns very slowly back into place.
This test might be difficult if you have a dog with lots of skin folds, like a Bulldog. If this is the case, it's a good idea to check how your dog's skin reacts when they're well hydrated so you have a baseline for comparison.
A further examination is to see how quickly your dog's capillaries fill after pressure is applied. As dogs are covered in fur, the easiest way to conduct this test is by lifting your dog's lips and pressing a finger gently to their gums.
Once your finger is removed, watch how quickly the pale mark left by your finger fills and returns to its normal, pinkish color. If it takes more than a second or two, your dog is dehydrated.
While diagnosing dehydration may be simple to do at home, deciding on the right treatment could be more difficult.
Treatment of dehydration in dogs
If you see any symptoms of dehydration in dogs, it is incredibly important to treat them correctly.
If your dog has been out and about with you and hasn't had access to fresh water in a while, offer him water as quickly as possible.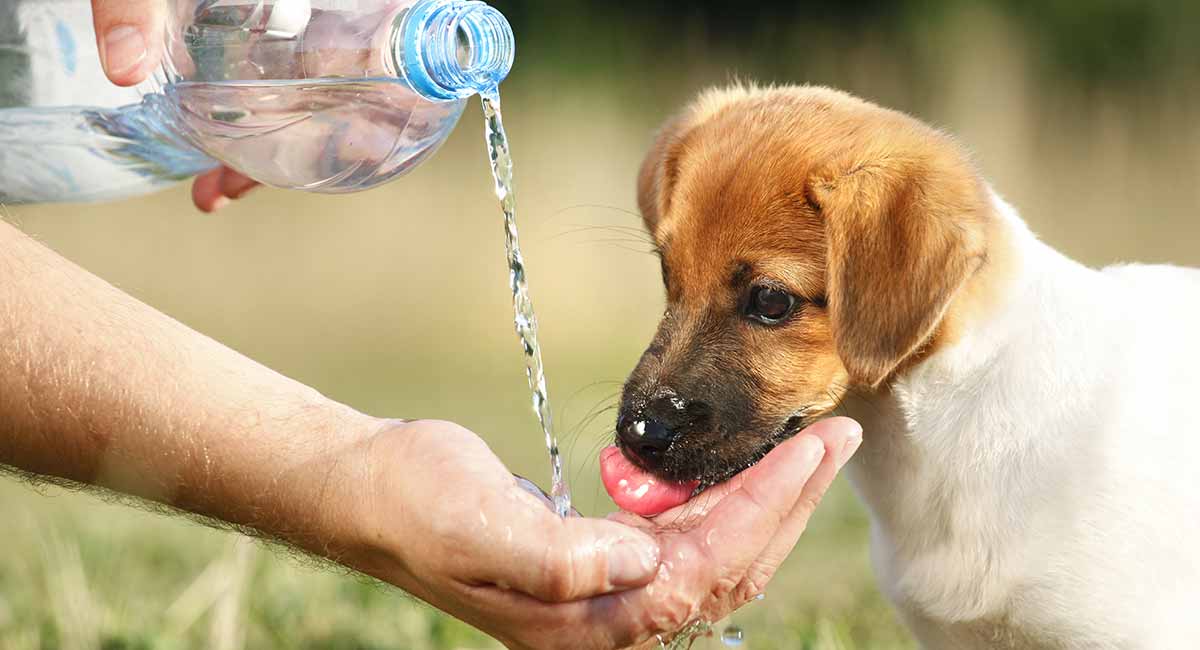 However, if it's been quite a while since your dog has had a nice long drink, offer him sips of water slowly. A very thirsty, dehydrated dog may overdrink which could, in turn, cause vomiting – and this will only cause your dog to lose more fluid.
Also keep in mind that dogs who have gone without water for extended periods of time may have a difficult time drinking anything at first, even just small sips.
If you know your dog is dehydrated and he's not interested in drinking, you may try offering him some ice. Licking ice is a good way to get him interested and able to drink the water he needs to replenish himself.
You might also want to add electrolytes to your dehydrated dog's water. Vets have found that this treatment is effective and safe for dogs with mild to moderate dehydration. Dogs who aren't interested in water might even be tempted to drink an oral rehydration solution flavored like a chicken broth.
Make sure any electrolytes you are adding to your dog's water are safe for him and veterinarian approved.
But what if you know our pup is dehydrated and they refuse to eat of drink anything?
When dehydration in dogs needs veterinary treatment
Your dog shows signs of dehydration, you're offering fresh water and food, but your pet isn't interested in rehydrating himself. Or there are already signs of severe dehydration like sunken eyes and clumsy movement in their back legs.
Maybe your pet is dehydrated for a medical reason like diarrhea, an injury or heat stroke.
This calls for an emergency visit to your vet. Mild to moderate dehydration can quickly cross over into a life-threatening situation.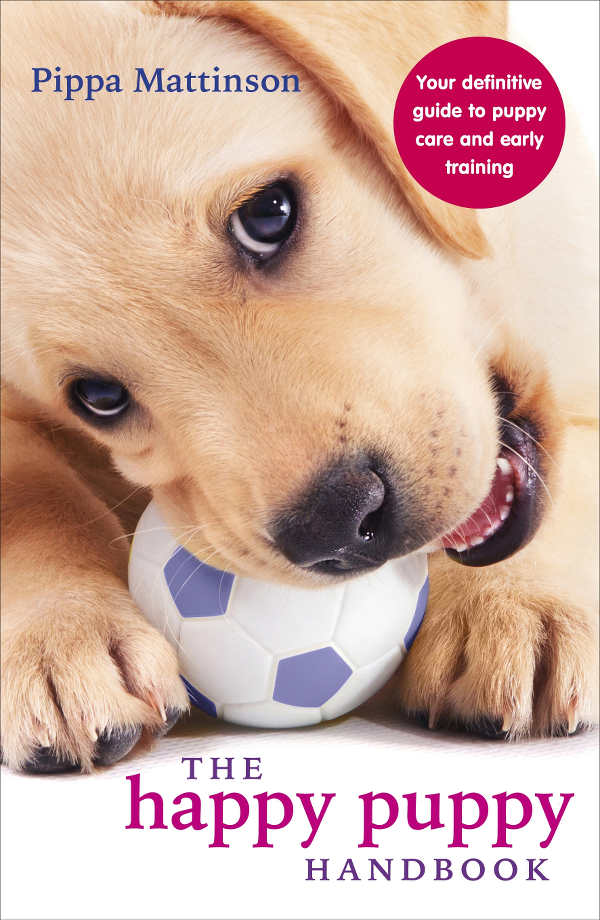 Depending on how serious the situation is, your vet can rehydrate your pup with intravenous fluids. At the same time they will diagnose and treat the underlying cause.
How can I avoid dehydration in my dog?
Just like humans, dogs need to drink a healthy amount of water daily in order to thrive and stay healthy.
The easiest way to avoid dehydration in dogs is to make sure they have consistent access to fresh water and are eating enough throughout the day.
Some experts recommend leaving two or more water bowls throughout the house and outside, allowing your dog easy access to water no matter where he goes.
Also, make sure your dog's outside water is fresh and hasn't frozen over in colder weather. Sometimes an owner can assume their dog has adequate water in his bowl when in reality, the water is dirty or frozen.
Also be sure to provide your pup with enough water when the two of you are not at home.
Dealing with dehydration in dogs
When dogs don't consume enough water to meet their needs they become dehydrated. Their needs can vary for various reasons like weather conditions, activities, and illness.
How to tell if a dog is dehydrated is possible though a number of simple observations. You need to check the moistness on his nose, and gums and eyes. You can also test for skin elasticity and capillary refill yourself.
Once you've established that your pup is dehydrated, you need to act quickly because it's a serious medical condition.
In most cases you can manage the problem yourself. However if your pet refuses water, shows signs of severe dehydration, or is otherwise sick or injured, you need to make an emergency visit to your vet.
Have you had an experience with a dehydrated dog? We would like to hear about it in the comments section below.
This article has been extensively revised and updated for 2019.
References
Burke, A. Warning signs of dehydration in dogs. American Kennel Club.
Otto, C.M., et al. 2017. Evaluation of three hydration strategies in detection dogs working in a hot environment. Frontiers in Veterinary Science.
Reineke, E.L., et al. 2013. Evaluation of an oral electrolyte solution for treatment of mild to moderate dehydration in dogs with hemorrhagic diarrhea. Journal of the American Veterinary Medical Association.
Tedaldi, RD. 2007. My dog is always thirsty. MedicineNet.
Wellman, ML, et al. 2016. Applied physiology of body fluids in dogs and cats. Veterian Key.