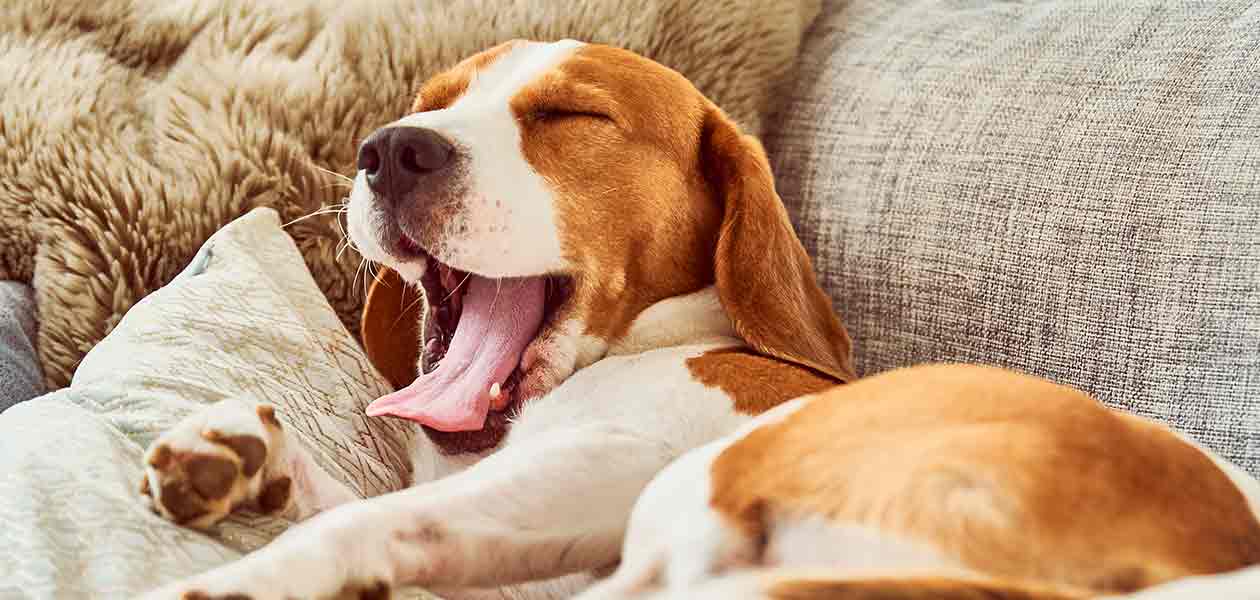 Why do dogs yawn?
Dogs yawn for lots of reasons, not limited to tiredness.
Dog yawning is also an important part of how they communicate.
And it might even hold the key to measuring how well they understand us humans, and share in our emotions too!
Why Do Dogs Yawn?
Dogs yawn for several reasons.
Some of them are physiological. That is, they relate to how the body works and functions as a whole.
Another important reason dogs yawn is to communicate.
Dogs use a wide range of signals, including body language, to express how they're feeling.
And observant owners can learn to recognize when a yawn communicates a deeper message about their dog's emotional state.
But one of the most fascinating and only partly understood reasons dogs yawn, is because they've seen another dog, or even a person, yawn first.
But how can you tell which yawn is which?
Let's see.
Dogs Yawn Because They're Tired
Just like us, dogs yawn when they're tired.
Surprisingly though, we don't really know why this is.
In fact, scientists regard tired yawning as one of the least well understood universal behaviors!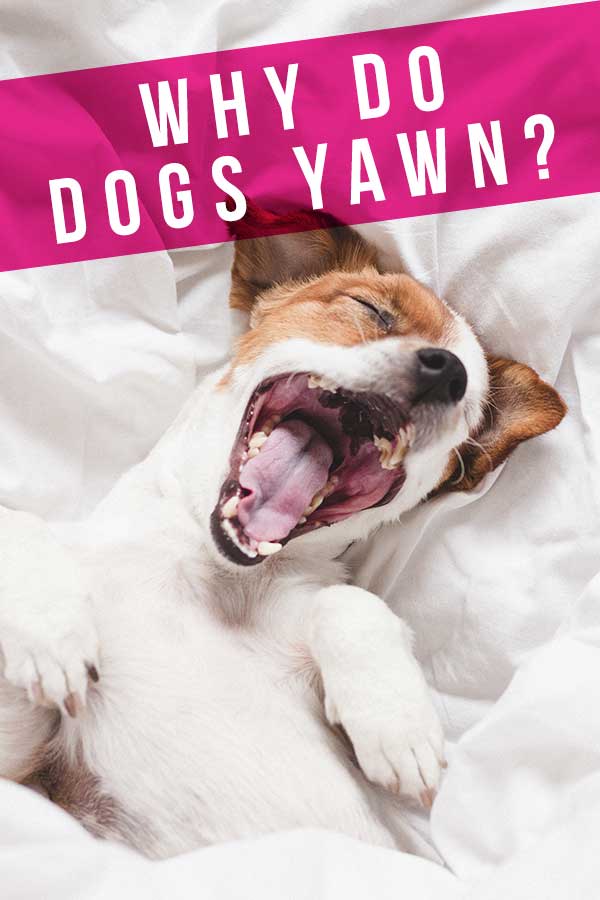 But we are gradually building up a picture of how yawning affects dogs' bodies.
Which means we might eventually also reach a definitive answer to the question "why do dogs yawn when they're tired?"
What we know so far
For example, researchers have confirmed that yawning increases blood flow to the brain. Which in turn regulates brain temperature by cooling it down.
And a cooler brain is a more efficient brain! So yawning when tired might help our hounds stay alert for that little bit longer.
In a wide range of animals, yawn duration has also been linked to brain size and complexity.
And this pattern is even played out between domestic dog breeds. Dogs with smaller brains do shorter yawns!
This supports the theory that yawning is linked to maintaining brain function.
Dogs Yawn When They Are Anxious
Dogs also use yawning as a form of communication.
And one important example of this is yawning to communicate stress, or anxiety.
Why do dogs yawn when stressed?
We don't know exactly why dogs yawn when they're anxious.
It's an involuntary action, so they don't do it deliberately.
It's more like a "tell", which escapes and reveals how they're really feeling.
Yawning is frequently seen at the same time as other behaviors and body language which communicate anxiety.
Which is why vets, trainers and behaviorists agree: yawning is also an indicator that your dog is uneasy or apprehensive.
How to tell an anxious yawn from a tired yawn
As with many aspects of your dog's body language, interpreting a yawn correctly depends a lot upon context.
Dogs are very likely to yawn from tiredness right before sleep, and immediately after waking up.
If they're well rested, but they haven't just woken up, their yawn is likely to be for some other reason.
So look at what is going on around your dog, and what other signals they are also giving off?
Anxious dogs tend to:
pant a lot, although it's not hot and they haven't been exercising
pace up and down
move their focus rapidly from one place to the next
lick their lips
hunker down closer to the ground
flatten their ears back
jump and lunge about
whine or cry
and try to get away from what's worrying them.
Why Dogs Yawn – Fear
Fear and anxiety are very similar emotions, and fear is often an escalation of anxiety.
So it's not surprising that dogs also yawn to communicate fear.
Scared dogs also
tremble
tuck their tail up between their legs
cower
freeze when approached, or try to back away
lick their lips
and avoid eye contact.
If your dog is yawning even though they ought not to be tired, they might be trying to tell you that they're worried or frightened.
So take a look around for anything which could be causing that.
Bear in mind it could be something utterly innocuous to you.
For example…
Just recently, my usually confident and friendly Whippet became very worried by someone ahead of us on a hiking trail.
It took me several moments to realise he'd never seen anyone wearing big, over-ear headphones before!
Now I know that the way they change someone's appearance (and possibly the noise he can hear from them) makes him nervous, I can work on reassuring him in future.
Why Do Dogs Yawn When You Cuddle Them?
It's a little disappointing to realise, but dogs also yawn when we cuddle them because that gesture made them feel awkward and nervous.
Hugging the way humans do it is simply not a part of normal doggy body language.
At best it's a bit incomprehensible, and at worst it feels like an act of aggression.
If hugs make your dog yawn, or show any other signs of anxiety, look for another action you can use to symbolize your special bond, like teaching them to high-five.
But not all non-tired yawns come from a place of feeling anxious!
So now let's turn to the last type of yawning in dogs – contagious yawning.
Dogs Yawn When They See Other Dogs Yawn!
Among humans, contagious yawning (also known as reflexive yawning) is well-documented.
It happens when we see someone else yawn, and suddenly we can't stifle a yawn of our own.
But it doesn't just happen between humans. It's well documented in several species, including wolves and dogs.
So if you live in a multi-dog household, or you're at the dog park, perhaps your dog is yawning because he's seen another dog yawning first.
But there's a related questions which is causing even more of a stir in the dog research community, and that is:
Do Dogs Yawn When They See People Yawn?
There's no disagreement that dogs "catch" contagious yawning when they see another dog yawn.
But can they catch yawning from a human?
The answer is far from straightforward.
In fact, it's a bit of a battle ground.
Here's the evidence
Over the past 12 years, teams of researchers across the world have published research which alternately support or discredit the theory that dogs can catch yawns from humans.
It started in 2008, when a team in Hungary conducted an experiment which seemed to show that dogs can catch yawns from humans.
In 2012 and 2013, researchers in Portugal and Japan refined those results and even said dogs were more likely to catch yawns from familiar humans than ones they'd never met before.
This was a fascinating development. The most tantalizing explanation was that dogs were more likely to understand and share the feelings of people they spend a lot of time with.
This is a cornerstone of empathy in humans, but it isn't something that has ever been proven in dogs (although a great many dog owners can offer anecdotal evidence of it!)
But then…
In 2019, researchers in Hungary published evidence that dogs don't catch human yawns at all.
They suggested the dogs' yawns in 2008, 2012 and 2013 were more likely to be because experimental conditions made the dogs taking part nervous or anxious.
But in 2020, new evidence is still being published.
In February, researchers in New Zealand carried out their own tests, and their results suggested that dogs do catch yawns from humans, but they aren't more likely to catch them from familiar people.
In other words, it isn't controlled or influenced by empathy.
Which brings us up to date… for now
This is unlikely to be the final word on the matter, and it'll be fascinating to see whether researchers ever reach an agreement about contagious yawning from humans to dogs.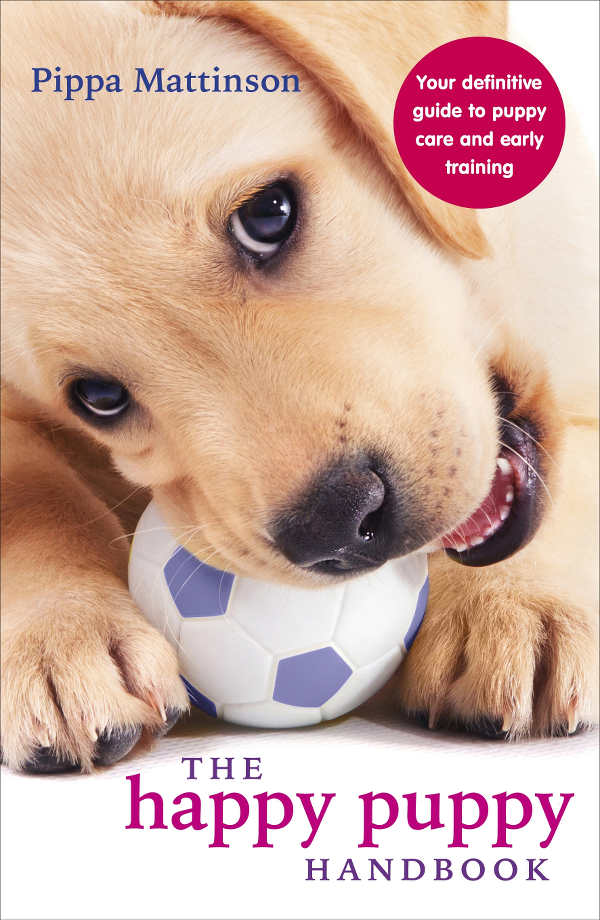 Why Do Dogs Yawn So Much?
So in conclusion, dogs have a lot of reasons to yawn!
They yawn when they're tired, nervous, scared, and to shrug off social awkwardness.
They also yawn when they see other dogs yawn, and probably when they see a human yawn too.
All their yawns are involuntary actions, to the best way to deduce why your dog is yawning is to look around you for what triggered it.
Hopefully if you've been asking "why does my dog yawn?" this article has brought you closer to understanding.
Does Your Dog Yawn When She Sees You Yawn?
Let us know in the comments box down below!
References and Resources
Ramiro et al, Dogs catch human yawns, Animal Behavior, 2008.
Madson & Perrson, Auditory contagious yawning in domestic dogs: first evidence for social modulation, Animal Cognition, 2012.
Madson & Perrson, Contagious yawning in domestic dog puppies: the effect of ontogeny and emotional closeness on low-level imitation in dogs, Animal Cognition, 2013.
Kis et al, The effect of oxytocin on yawning by dogs exposed to human yawns, Applied Animal Behavior Science, 2019.
Tufts Center For Shelter Dogs, Dog communication and body language, 2014.
Gallup et al, Yawn duration predicts brain weight and cortical neuron number in mammals, Biology Letters, 2016.
Gallup et al, Brain weight predicts yawn duration across domesticated dog breeds, Current Zoology, 2019.
Kis et al, The effect of oxytocin on yawning by dogs (Canis familiaris) exposed to human yawns, Applied Animal Behavior Science, 2020.
Neilands et al, Contagious yawning is not a signal of empathy: no evidence of familiarity, gender or prosociality biases in dogs, Proceedings of the Royal Society B, 2020.
Palagi & Cordoni, Intraspecific Motor and Emotional Alignment in Dogs and Wolves: The Basic Building Blocks of Dog–Human Affective Connectedness, Animals, 2020.
Walusinski, Contagious Yawning, Encyclopedia of Animal Cognition and Behavior, 2018.