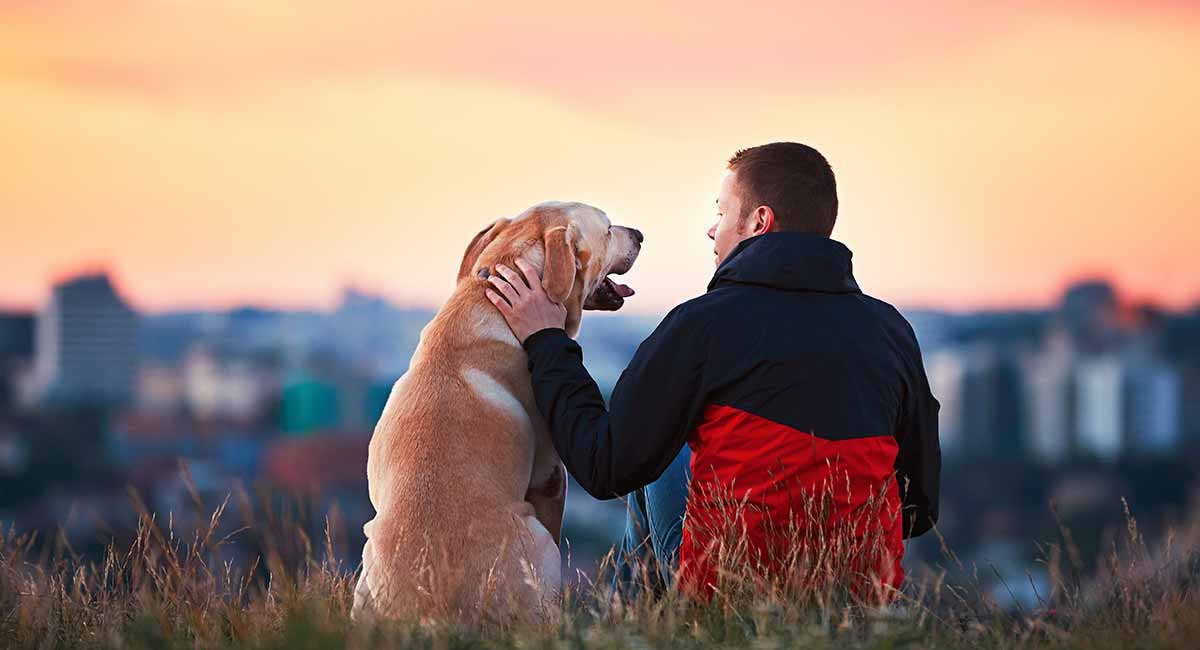 Why are dogs so loyal?
Dogs may have first learned loyalty to humans as a way to secure food and shelter.
But in the thousands of years that followed, dogs' loyalty to humans has become more complex and emotional.
Our pet dogs today are loyal because we make them as happy as they make us.
Why Are Dogs So Loyal?
You may think it's simply because we provide them with food and shelter, but it's actually a bit more complicated. After all, if it was a simple as that, wouldn't cats be just as devoted to us?
So why are dogs so loyal to humans? Dogs are social creatures, and like humans can develop close ties with those they love.
There's no doubt that the bond dogs share with people is a special one. YouTube is full of endearing clips like this one that show us just how devoted dogs can be.
When answering the question "Why are dogs so loyal?" some people point to a shared history that dates back thousands of years to when people tamed dogs with food and shelter in exchange for their guarding and hunting services.
Although humans and dogs have been linked ever since this reciprocal relationship was established, it doesn't fully explain why dogs are as loyal to us as they are. Unfortunately, there is plenty of misinformation out there regarding this behavior in dogs.
The Alpha Dog Myth
For a long time, it was thought that canines are naturally pack animals that organize into a clearly defined hierarchy with an alpha dog as leader.
This theory was largely based on the fact that dogs are descended from wolves, and researchers had witnessed unrelated wolves in captivity struggle for social dominance.
However, we now know that wolves in the wild live with their families and aggression within this unit is rare.
This article has more detailed information on the facts about dog dominance and the alpha dog myth.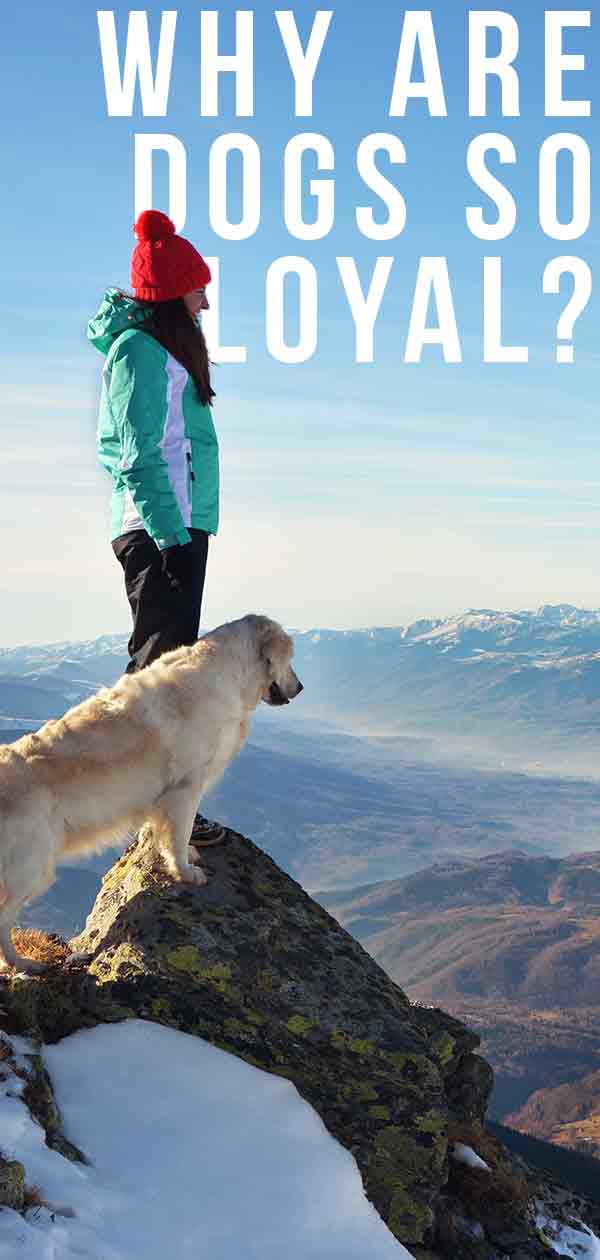 Why Are Dogs So Loyal To Their Owners?
Your dog truly adores you, and part of the reason is a chemical reaction.
The hormone oxytocin is released in both dogs and people when they interact with someone they like.
That's why it's also known as the "love hormone." There's evidence that it enhances social motivation in dogs to help form a bond.
Dogs likely were the first animals to be domesticated. They have evolved to be able to read human cues, such as pointing to hidden food.
Sense Of Smell
We all know that dogs have a strong sense of smell.
This study used functional magnetic resonance imaging (fMRI) to measure a dog's reaction to different smells including familiar human, strange human, familiar dog, and strange dog.
The part of the dog's brain known as the caudate nucleus is associated with positive expectations.
When the pups smelled the familiar scent of their human it activated this pleasure center part of their brain more than any of the other scents.
How We Speak To Them
The way we speak to our dogs can also have an impact.
We're all familiar with the high-pitched voice some people use to converse with their pooches, which is known as dog-directed speech.
The results of this study found that dog-directed speech patterns and content words improve attention span and may strengthen the bond between humans and their pets.
Another study found that puppies were particularly receptive to dog-directed speech, suggesting it could particularly encourage communication with young dogs.
Why Are Dogs So Loyal To One Person?
Dogs are usually closest to the person who feeds them, walks them, and spends the most time with them.
And while this makes perfect sense, it isn't always the case. Sometimes a dog's favorite person will be someone else. Why are dogs so loyal to someone who isn't the one who provides them with constant care?
Puppies up to the age of six months are very receptive and will bond closest to whoever cares for them during this key socialization period. However, adult dogs are still capable of developing strong bonds with people.
This study of 60 shelter dogs found that they had a strong desire for social contact with humans, which may result in fast forming attachments in adult dogs.
Why Are Dogs So Loyal To Some People And Not Others?
Even if you're not your dog's bestie right now, don't despair.
You can encourage a stronger bond by spending quality time with him every day. Being affectionate, playing games, offering treats, and grooming sessions are all ways to show your love.
Your tone of voice, body language, and overall demeanor also play a role in how comfortable your dog feels around you.
Disciplining your dog, either verbally or physically, will create a negative connotation.
When a dog associates you with good things and positive vibes, you will forge a stronger bond.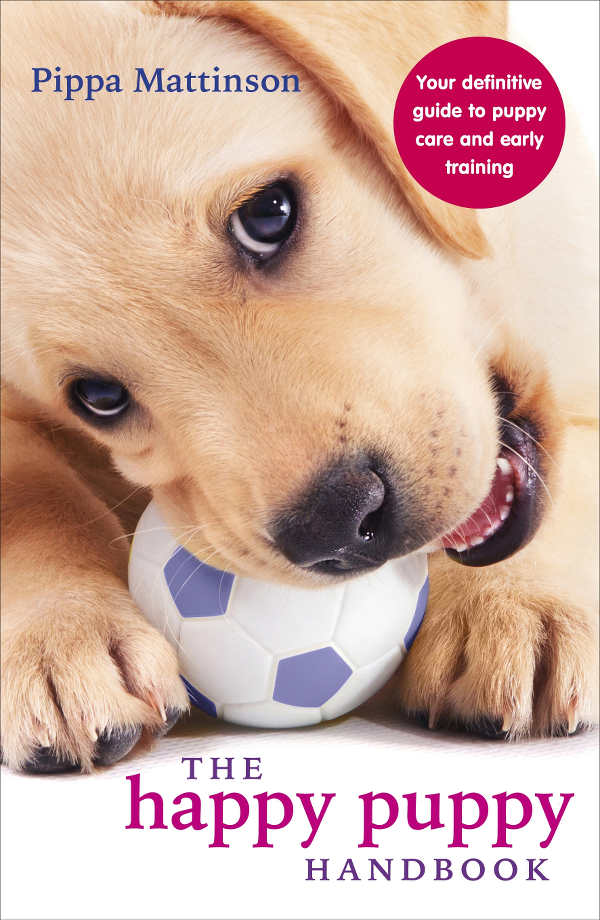 Which Dogs Are The Most Loyal?
When it comes to dogs and loyalty, some pooches will simply have a particularly loving and loyal personality. However, there are certain breeds who are known for being doggedly devoted to their owners.
An Akita named Hachikō is often hailed as being the world's most loyal dog. Accustomed to going with his owner to the train station, Hachikō continued to wait for him at the same spot every day for 10 years after his owner passed away.
Many people are looking for loyal family dogs. Here are some of the breeds that are widely regarded as being the most loyal dogs:
Why Are Dogs So Loyal – Summary
Of all the reasons we love dogs so much, their undying devotion to us is clearly near the top of the list.
Let's face it, who else jumps for joy when we walk in the door?
Believe it or not, dogs have evolved to understand our emotions by becoming highly attuned to our body language, facial expressions, and voice cues. So if it ever seems like your dog knows how you're feeling, there's a good chance he does.
Tell us about your loyal friend in the comments!
References And Resources