Dogs are impulsive creatures. They have no reason not to be. Yet much of the behavior of a well-mannered dog, is down to impulse control.
Dog impulse control is the ability of a dog to choose one course of behavior over another. To pick the actions preferred by you, over the actions he would clearly rather choose for himself.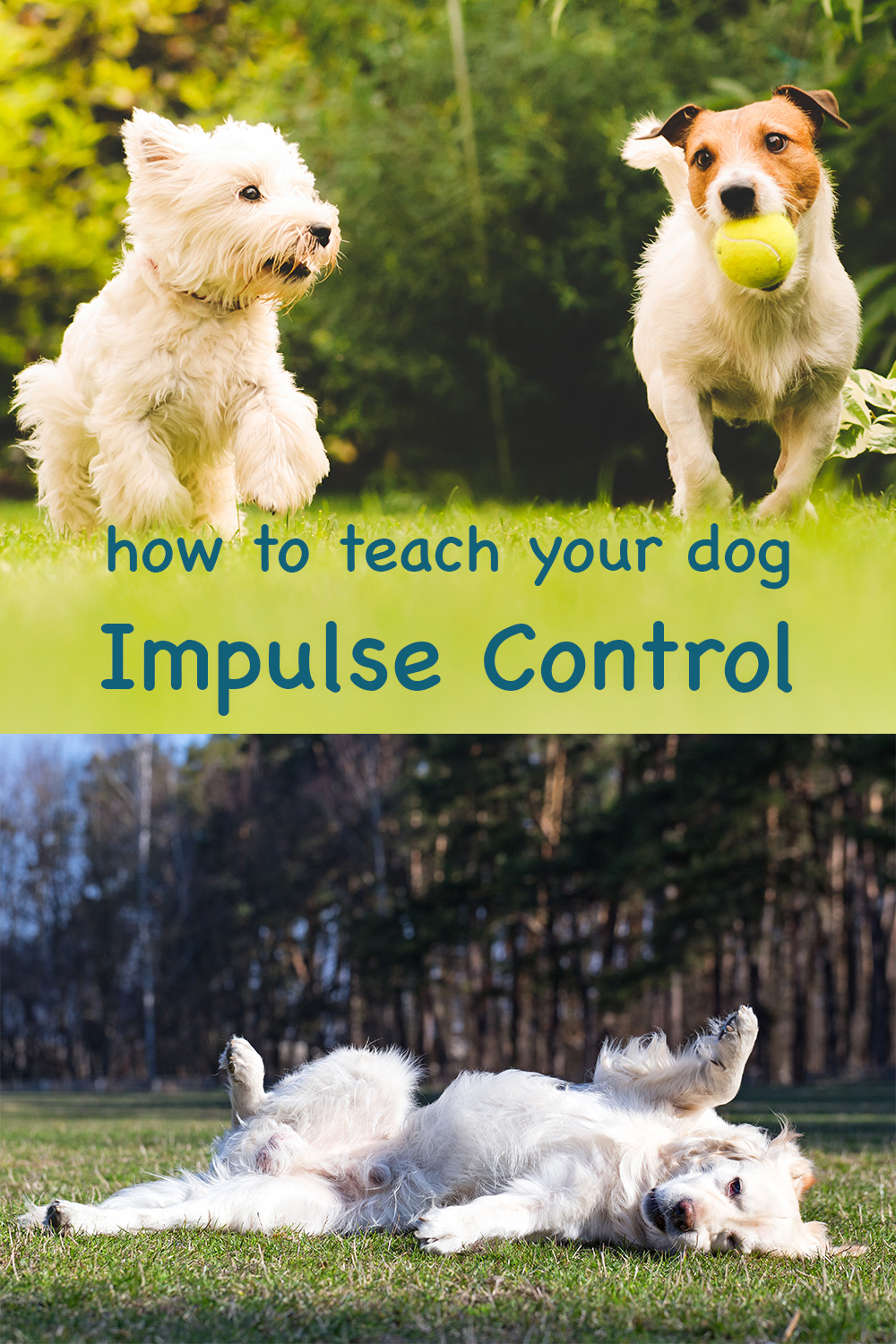 Why impulse control is important for dogs
Many aspects of a dog's natural behavior are not appropriate in the human world. Particularly in our homes.
So the ability to suppress his own urges to behave inappropriately in certain situations, is a vital part of being a good canine citizen.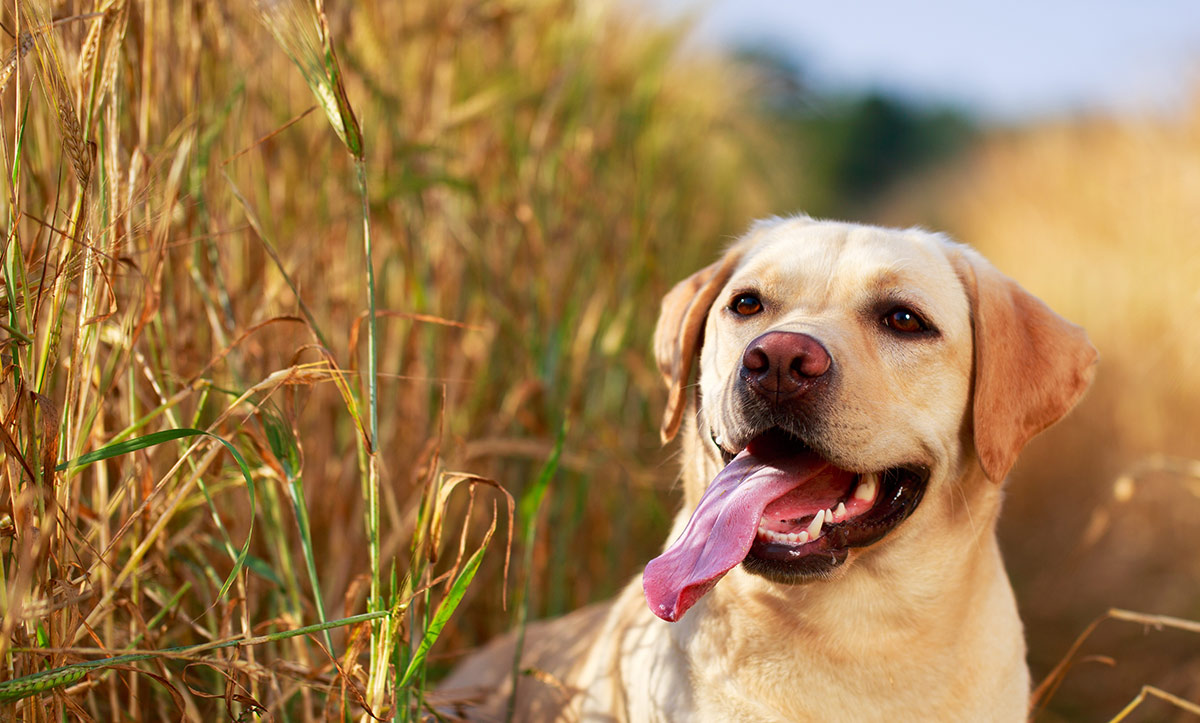 If he is going to 'fit in' to our human world, your dog needs to resist the urge to rush through doors, dash between people's legs or grab anything he fancies.
He needs to control his desire to pee on your auntie's persian rug, steal crisps from toddlers or strangle your neighbour's cat.
If we want our dogs to be welcome guests and to be safe in our society, they need to learn some basic dog impulse control. And the sooner, the better.
What does impulse control look like?
Achieving a well mannered dog is partly a case of teaching him how to respond to our cues and signals. To sit when we say sit, to come when we whistle etc.
And of course, how to continue obeying our cues even when there are exciting alternatives on offer.
But much of the time, the dog needs to know what to do without being constantly under instruction.
He needs to know how to behave in different everyday situations. Without you breathing down his neck all day. He needs a set of 'default behaviors'. Behaviors he chooses in certain situations, even though he'd prefer to be doing something else.
Teaching default behaviors
When we talk about default behavior, we are talking about a behavior that a dog reverts to in a particular context.
This ability to respond to context can be taught by ensuring the dog does not get rewarded for the 'wrong behavior' and ensuring that he does get rewarded for the behavior you want.
It's a case of teaching the dog that certain specific preferred behaviors are always required in a specific context – such as waiting for permission before he takes food from your hand.
Or sitting to greet visitors. Or lying on his mat when he is let into the dining room.
Dogs need different behavior for different situations
In fact much of what we consider appropriate behavior for a dog, depends on context. On the location or environment your dog is in at that present moment.
Whilst it is fine for your dog to chase his tail in the garden, it isn't fine to do it under your coffee table.
And whilst it is ok to shake his toys until the stuffing falls out, it isn't ok to do the same to your favorite cushions.
So how do we teach a dog these default behaviors, how do we rein in his urge to be wildly inappropriate in our living room, or horribly rude to our visitors?
How do we teach a dog impulse control?
There are many ways to be 'inappropriate' in any one context.
This is why teaching your dog 'not to do' a thing, stealing cushions for example, is not always the best option.
He may simply choose another inappropriate alternative, such as rolling around on his back in your favorite and most fragile antique chair.
Don't do that
When we teach a dog 'not to do' something, we stop the unwanted behavior using punishment. Yet punishing your dog's actions may inhibit those behaviors in all contexts, not just in the context we object to.
A good example of this is the owner that catches their puppy in the act of peeing on the hearth rug. He punishes the puppy in a very timely and accurate way using a gruff voice and a little shake.
He then spends the next month trying to persuade the puppy to wee in the garden and wonders why the puppy will only relieve himself outdoors in front of his wife.
Do this!
To teach appropriate behavior and curbing of impulses, especially indoors, we are often best served by teaching that specific behaviors apply to specific contexts.
A 'do this' approach, rather than 'don't do that'. 'Go here', rather then 'don't go there'.
The dog learns the appropriate behavior for that situation. And this means that we can use rewards to reinforce the right behavior, rather than punishment with its downsides, to diminish what we don't want.
Helping dogs cope with distractions
How easy it is for your dog to control his impulses will also depend on what else is going on around him.
Sitting still in the kitchen may not be too much of an ask, but sitting still on the sidelines of your son's football match may require more impulse control than your ball-crazy dog has right now.
Teaching simple behaviors in a very controlled environment, then gradually getting your dog accustomed to carrying out these behaviors in more distracting environments is the way to go.
But you will need to go slowly and build up the level of distraction gently.
Teach your dog default behaviors
Teach your dog some great 'default' behaviors. Actions he can fall back on in common everyday situations.
For example, you can teach your dog to lie on this mat (instead of on the sofa) when you come into the living room.
He can learn that "You can have your lead put, or be stroked by Granny, when you sit still. "
It's a case of teaching "This is what you can do" rather than "This is what you can't".
If you think about it, teaching a dog 'not' to do a thing, is a far more vague approach to training, than teaching him exactly what he should do in that particular circumstance.
Now let's look at an example of a very simple impulse control exercise based on teaching a default behavior.
Impulse control exercise
The context in which you can practice this exercise is anytime your dog wants to go through a door or gate that is closed until you open it.
This can be internal doors between rooms in your house, external doors into your yard or garden, or gates leading out of your yard.
If the gate leads to a potentially unsafe environment, you'll need the dog on a long leash until he has mastered this skill
1 Preparing for the exercise
In this exercise, you will use the word 'yes' as an event marker. The event marker let's the dog know he just succeeded in looking at your face, and must be followed by his reward.
His reward is delivered when you open the door.
Your job is to immediately say 'Yes!' when he looks at your face, and to immediately open the door. He will still barge through at this point. Don't worry about that.
When you first start this exercise most dogs are fixated on the door itself, nose glued to the edge of the door at the point where they expect to barge through.
2 Getting that first glance
To begin with, your dog probably won't look at you at all. You'll need to attract his attention with a noise. Don't say his name, just make a kissy noise with your mouth. And be ready.
As soon as he looks up at you, say YES and open that door.
Dogs love going in and out of doorways so you'll have lots of opportunities to practice this every day
3 Letting the dog choose to look at you
After a few times of attracting your dog's attention, start to wait him out. Put your hand on the door handle and wait.
Don't give the kissy sound straight away, hold on a few seconds, he'll soon start looking up at you to get you to open the door, without you needing to do anything.
4 A lingering look!
Now you are going to ask the dog for a longer look. No rushed glances here. A good full on intelligent communicating look.
Start by asking for two seconds. Wait for him to look at you and say " one thousand, two thousand" in your head. Say yes when he holds your gaze for two seconds, and immediately open the door.
Now build up to a good four second gaze, and once you have this, you are ready to move on.
The next step is to begin to open the door before you say 'yes' and without the dog barging.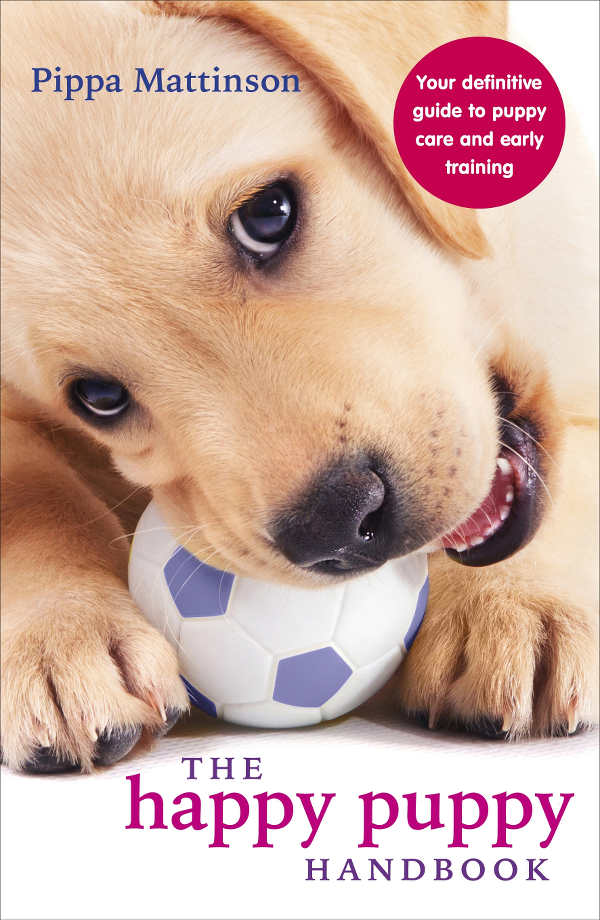 5 Opening the door
To begin with you are just going to put your hand on the door and turn the handle slightly. Don't actually release the door. The dog may push or barge at the door at this point. Just hold your hand still, don't open it and wait for that full on look.
When he looks up at you say 'yes' and open the door.
Now build up in stages, opening the door just a crack initially, so he can't pass through the gap.
If he struggles at all with this, have him on a leash, so that as the gap in the door get's wider, and he loses control, he can't reward himself by rushing through it.
Remember that rewards reinforce behaviors
Once your dog has gained some control you'll be able to do this with the leash trailing and eventually without it on at all.
Remember that passing through the door is rewarding for the dog and reinforces the behavior that preceded it.
If looking at you, instead of pushing at the door is what precedes the door opening, he will learn to substitute this controlled behavior for his previous impulsive one.
Teaching other impulse control skills
Many dogs reach adulthood with very poor impulse control.
But if you have a three year old hooligan, don't panic. It is never to late to start teaching your dog how to control himself.
Just decide what you want a dog to do in a given situation. Often it will be a simple behavior like 'sit'. Prevent him accessing a reward unless he offers you the behavior you want.
And then mark and reward him each time he gets it right.
Teaching your dog to sit or at least to look at you whenever he wants something is a great way to improve general behavior.
Is your dog impulsive? Could he do with a bit more self control? Share his exploits in the comments box below
And don't forget, if you need some support with training your dog, drop into my forum! It's fun, free, and friendly.