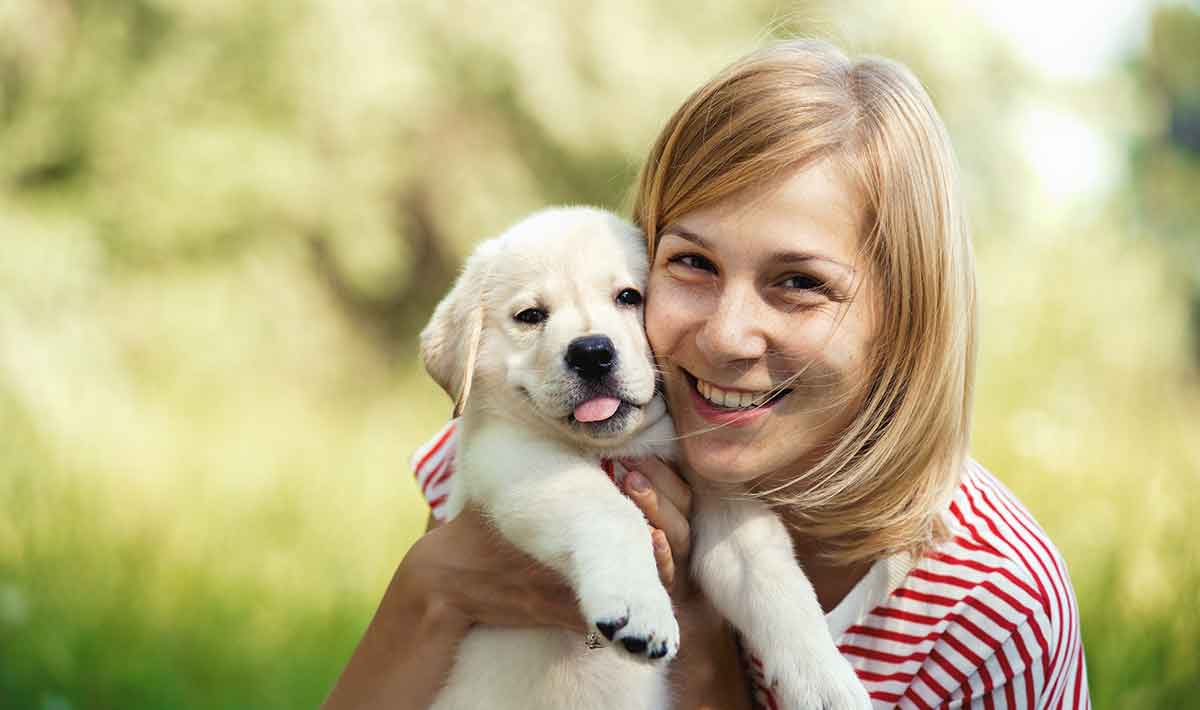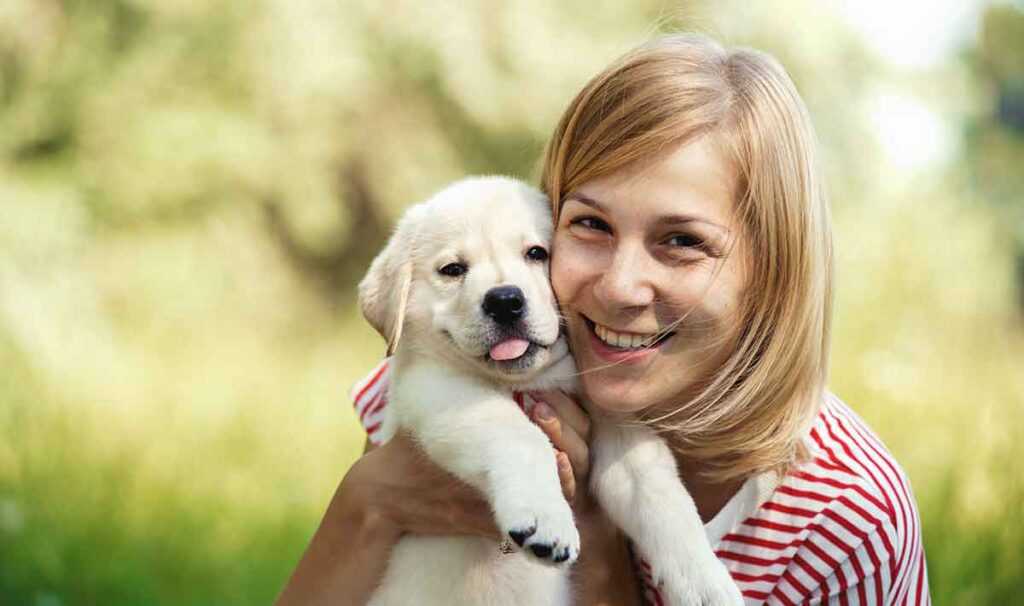 Most people attend puppy school or dog training classes on a weekly visit basis. But it is possible to send your puppy or older dog away for residential training with a professional trainer. Whether that is a good idea or not will depend on your circumstances and what you want to get out of the experience. But the only way to make the right decision, is to understand exactly what is involved.
Contents
Today I'll share the pros and cons of sending a dog away for training. I'll be asking some important questions such as 'does sending a dog away for training actually work' and 'what can you expect to get for your money'.
The appeal of sending a puppy to dog training school
Time is very short. We all lead busy lives. Many of us 'buy' extra time, by delegating. Paying or persuading others to carry out part of our own task load.
To some, the idea of sending a puppy or older dog away for residential training is unacceptable. But for those that have little spare time, or a challenging dog, or who feel daunted by the whole puppy training process, there can be considerable appeal in sending junior away for a few weeks.
Delegating can make sense
There is no point in me struggling under the bonnet of my car for three days, surrounded by instruction manuals, when I can pay a mechanic to do the same job in a couple of hours. But what about training the dog? Is this something we could, or should delegate?
After all, what could be nicer than packing an unruly hound off to school, and welcoming a well-mannered pup home a few weeks later. It could be a great relief all round.
Are there any drawbacks to sending your dog away for training? What if the scenario you envisage is not necessarily be what takes place?
It is important to know what goes on at doggy boot camps, how successful they are in reforming the four legged rascals that are sent to them, and what if any risks there are in entrusting your beloved pet to a total stranger.
What will happen to my puppy at dog camp
The first big change for your puppy when he arrives at most centers will be that he will spend the next few weeks living in kennels. A few trainers with a small establishment may keep their guests in the home, but usually this won't be practical. So boarding in kennels is the norm.
It will take your dog a few days to settle into the new routine of life in kennels, but most dogs do adapt fairly quickly. Your dog will receive at least one, possibly two or three, training sessions each day. Sometimes with the same trainer, though in a large establishment he may be trained by more than one person.
He may also spend some time in an exercise yard, possibly with other dogs if he is friendly. Then he'll be returned to his kennel where he will probably sleep until meal time or the next training session.
How much will residential dog training cost?
Most residential training kennels charge the going rate for boarding, and then an added fee on top for training. Costs can vary widely but rest assured, this is not going to be a cheap arrangement. You could be looking at $1000 per week upwards
How long will it take for puppy school to train my dog
It takes quite a long time to train a dog thoroughly. Several months.
How long your dog will need to stay in school for will depend on what definition of 'trained' we are looking at, in other words, what outcome you and your trainer have agreed on.
And it will depend on what bad habits or problems (if any) your dog currently has, and on any specialist training that he needs.
There are ways to hurry the process a little, but they are not usually very pleasant for your puppy.
If your dog is only going to be away for a few weeks, therefore, there is a limit to how much he will learn. And it is important that you find out what you can expect from the trainer before parting with your hard earned cash.
Which dogs is residential training for?
Although some ordinary pet dogs are sent away from training, some of the dogs taken on by doggie boot camps will be there because they have a problem.
Or because they need special training for some kind of sport or activity. Gun dog work for example.
Specialist training may cost more or take longer, and solving behavioral problems can take extra time compared with basic pet dog obedience.
All this needs to be considered because it will affect the length of time your dog will stay away, and it may affect how he is treated and the results you can expect.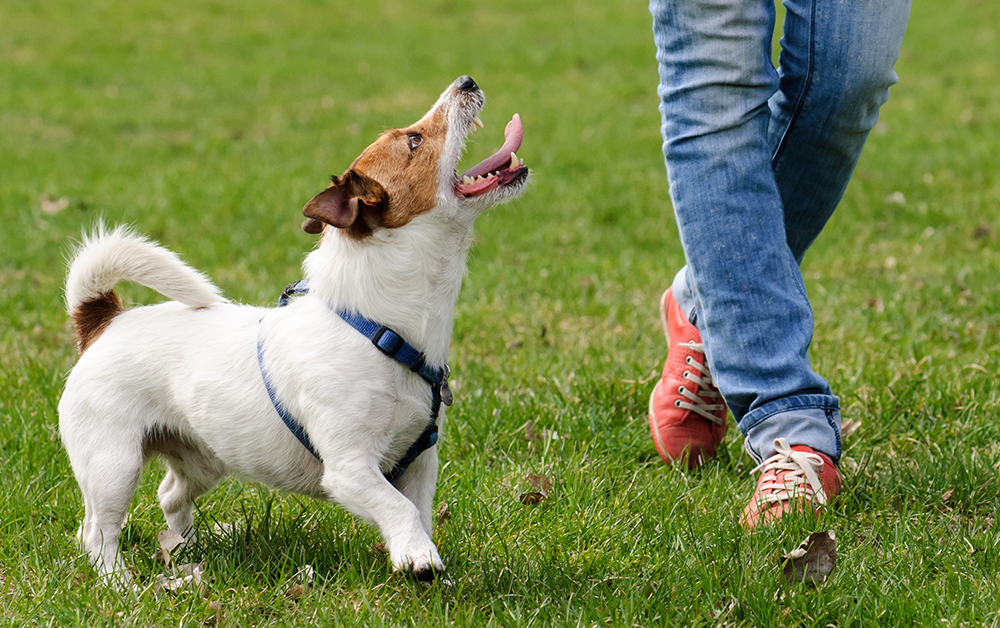 Is it a good idea to send your puppy away to school
Now we are getting to the crux of the matter. Is it actually a good idea to send your dog away to school? Would it be better to keep him at home and train him yourself, or get a local trainer to come to your home and help you?
What are the benefits of residential dog training
Unless you are a very experienced dog owner, your trainer is likely to be more skilled and knowledgeable about dogs than you are. He may be able to train more quickly, and more effectively than you. And make fewer mistakes. He may. But not necessarily.
A dog in a residential training center might get more training sessions in a week than he would at home. He might. But again, not necessarily. If he does, this might enable him to make faster progress.
What are the disadvantages of sending your dog away to be trained
Two key disadvantages of residential training are that you won't be learning alongside your dog. And that the trainer will be limited by time in what he can achieve.
Your competence as a dog handler
There are two aspects to owning an obedient dog, two distinct training journeys going on when a dog is being trained by a novice dog owner.
The first is the dog's journey from unschooled puppy, to mature, obedient dog.
The second is your journey from novice dog owner, to competent dog handler.
The main problem with sending a dog away to be trained is that only one of these journeys is addressed. Your dog's.
All dog owners are trainers
You may say "I don't want to be an experienced dog handler, I just want a well behaved dog" but the truth is, unless you learn to be at least competent handling a dog, it doesn't matter how well trained your dog is, you're probably not going to cope.
When you send a dog away to be trained, the journey you need to make, to become competent at managing and handling your dog, and dealing with inevitable holes that appear in training from time to time, has not been addressed at all.
Nor will you be equipped to solve the problems that will arise in the future.
How thorough can residential training be?
The other problem is that dog training is a long process. There are no effective short cuts. And whilst basic behaviors such as 'sit', and 'down' are child's play to teach to a dog. They are a good deal more complex to proof or make reliable.
The long and short of it is that anyone who says they have trained your dog in a matter of weeks, is not giving you the whole story. Having a dog thoroughly trained by a professional takes months and requires deep pockets.
What does proof mean?
To proof a behavior, you make sure that the dog understands it is a wide variety of different contexts. So in different locations, for different lengths of time, and in the presence of various different distractions.
A proofed 'sit' for example, is a sit cue (command) that your dog will obey outside the mall, on the beach, at a fairground, in your friend's garden – as well as at home in your kitchen, or in your professional trainer's yard.
Getting out and about with a dog in training
Dogs aren't very good at applying something learnt in one location, to other locations. And this means getting out and about with dogs and rehearsing their training in all kinds of situation.
It is this 'proofing process' that takes the time.
How much time you need to spend proofing different aspects of training and in different contexts will depend on your dog and his preferences for entertainment.
If his passion is for playing with other dogs, and you have to walk your dog daily in a busy public park, proofing is going to be a big deal for you.
A basic level of training
When you send a dog away for training, the chances are, he will only have been trained to a basic level. There will be more work to do. Some proofing may have been done, depending on the length of time he has been away. But the bulk of the 'proofing' will be down to you to do, when you get him home.
Now if you had done the basic training yourself, you would at least have an idea of how to go forward with proofing your dog's obedience. Without that experience, you have a bigger challenge ahead of you.
Because the truth is, proofing is the hard part of training. That's right, the bit you pay for, is the easy part. You might want to think about that for a bit.
The final, and perhaps most important part of this whole issue, and the thing most people need to consider above all others, is what can happen to your dog whilst he is away.
What are the risks of residential training?
An incompetent trainer can do a lot of damage. The potential for damage is far greater if the dog is out of your sight. Remember that anyone can call themselves a professional dog trainer. There is a vast range of abilities amongst those taking payment for dog training in the USA and elsewhere today.
There are plenty of good trainers, some absolutely brilliant trainers, and some very bad trainers indeed. Sometimes, it only becomes apparent which type of trainer you are dealing with when training is underway.
It can be difficult to know how to distinguish between trainers in a puppy class you attend yourself, if you are yourself inexperienced. It is well nigh impossible if you aren't there to observe.
Once your dog is on the trainer's premises you have absolutely no control over how he is treated.
Different approaches to training
Modern dog training methods are kind, humane, and great fun for dogs. They teach dogs to make great choices, and to want to please and to work with, their owners. But the sad truth is, not everyone who trains dogs for a living is using them.
There are still many trainers using old fashioned forceful and painful techniques to get dogs to respond to their commands. This means that your dog may be choked, electrocuted, or beaten, and you won't have any idea until you get him back. If at all.
What should you expect when your dog returns
A dog trained using modern methods will be excited about training sessions. He will want to be with you and to work with you, at home. But may need more practice at behaving in public. He will be enthusiastic in responding to the commands your trainer tells you he has taught him.
Your trainer will have advised you on how to motivate and reward your dog, and spent some time with you going through what he has been doing and what you can expect from your dog in certain situations.
He will also be honest about what you need to do next.
A dog trained using painful or intimidating methods is likely to be cowed and submissive when he first comes home.
He may be very obedient at first but will soon figure out that you are not about to beat him into submission. Because he hasn't learned to make good choices, he will probably quite soon revert to his old bad habits
Does sending your dog away for training work
Does residential training work? That is the six million dollar question isn't it? The answer is it can do. But that there will be more work required on your part when your dog comes home.
And your ability to do this work effectively will be hampered by the fact that you have not been involved in the training process in the first place.
For most pet dogs, the advantages to being professionally trained on a residential basis are likely to be outweighed by the disadvantages
Even the busiest pet owner is likely to benefit from having their dog trained locally on a session by session basis with the owner taking part in at least some of these sessions.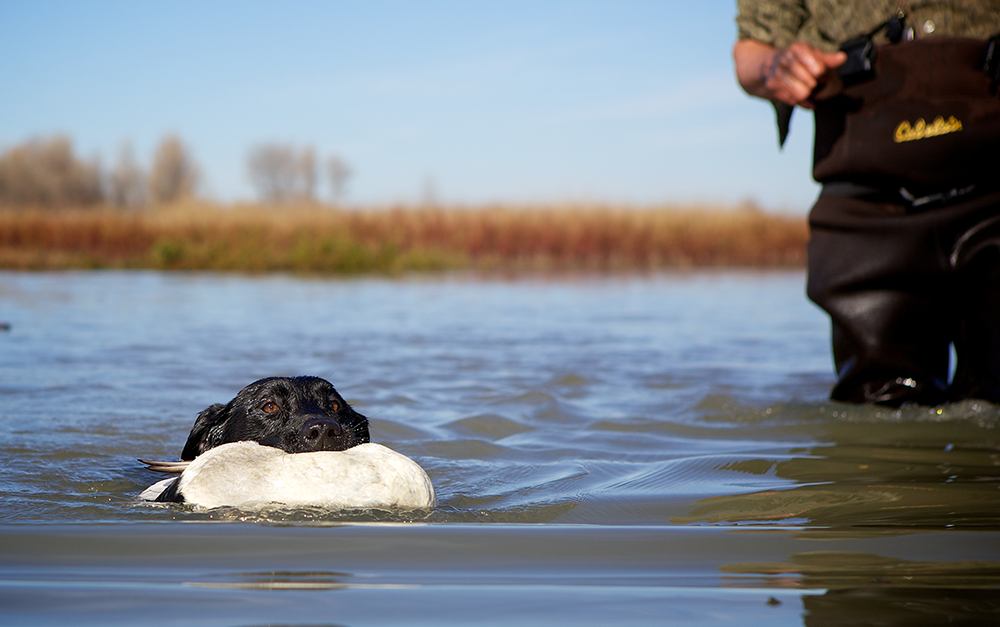 Exceptions to the rule
There are a few situations where it may be better for a dog to have a period of professional residential training.
This will normally be where a dog needs training that requires special facilities that are not available on a local basis.
Sporting dog training
Gun dog training is one example of specialist training that requires equipment and facilities you may struggle to find locally.
Gun dogs need to learn to be steady to game and gunshot for example, and you may not have the facilities to do this.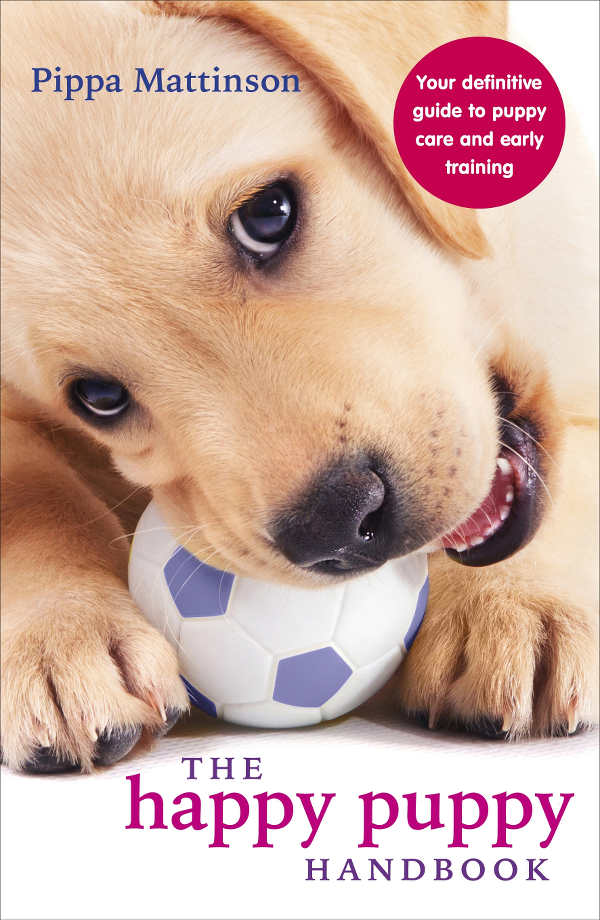 But you also need to exercise some caution here, before sending your dog away, as gun dog training is also one of the last bastions of traditional force based training methods in the USA and UK
If you live in the USA and do not wish your dog to be force fetch or e-collar trained you need to be very clear on this and very careful where you send your dog.
Elsewhere, aversives are widely used in gun dog training so this is something you need to consider. There are some professional force free gundog trainers but they are few and far between.
How to find a pet dog trainer
If you are looking for pet dog training, you are in a better position. Many pet dog trainers now use modern, effective and kind, training methods.
If you do decide to send your dog away for training, make sure that your trainer is a member of an organisation that requires its members to use positive reinforcement training. In the USA Victoria Stillwell runs a network of positive reinforcement trainers. In the UK the Association of Pet Dog Trainers is the organisation you need.
Members of the APDT in the UK, are committed to training without force and this will offer your dog some protection from old fashioned or abusive methods.
Will You Be Sending Your Dog Away For Training?
Sending your dog away from training can be a tempting prospect. But you need to be careful and weigh up the pros and the cons. In many cases private one to one lessons will be a better alternative.
Perhaps you want to send your dog away because you don't like the idea of being trapped in a hall with twenty other people and their dogs. Or because the times of the classes don't fit in with your work schedule?
If you hate the idea of attending a training class with a lot of strangers, and many people do, consider arranging some 1 to 1 lessons with a professional dog trainer.
One to ones can also be arranged to take place at your convenience. Some trainers will travel to your home.
At least this way, you have some control over what is going on. And can observe the effects of his methods on your dog.
Different approaches for different people
Sending a dog away for training does work for some families. Especially if the training requires specialist facilities. But it can result in disappointment, and even harm.
You won't know what is happening to your dog, and you may find it hard to manage your trained dog when he returns.
This is quite different from attending a dog training class where you can observe what is going along, and if necessary, vote with your feet.
You may also find that your dog is not as well trained as you'd hoped, when you finally get him home.