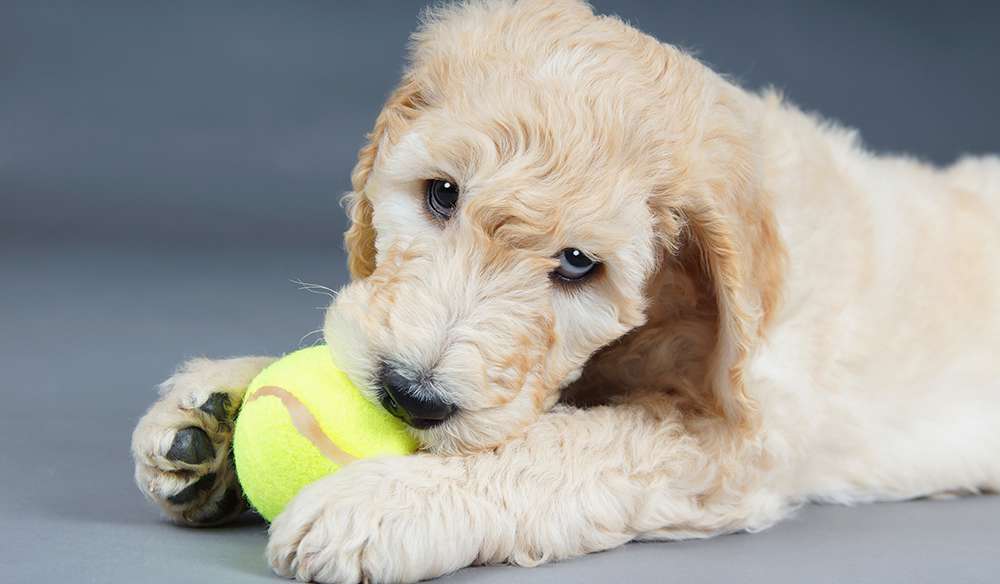 When you are struggling with a naughty puppy, or trying to cope with a difficult adult dog, you can feel very alone. It can be difficult to decide what to do next. Or you might find yourself trying to focus on specific aspects of your dog's behavior, when in fact the problem is both more general and more simple. I really want to help you beat those challenges and have a lot of fun training your dog. So I've put together 3 important rules to help you get to the bottom of why your dog is misbehaving, and what to do about it.
Contents
I've also created email list to help as many people as possible, with regular tips to keep you going over the next few weeks! These tips should answer many of your dog training questions.
You can get my weekly email tips by popping your email address in that box. You'll usually receive one or two emails a week. I sometimes add an extra one in, but that's the exception rather than the rule. There's an unsubscribe button in every email so you can turn them off when you're done!
Why is my dog so naughty?
One of the first things people ask themselves when they are dealing with a naughty dog is 'why?' The assumption is often that there is a problem with the dog. Fortunately the problem rarely lies with the dog. It has almost always arisen because of the way that the dog has been managed or trained.
This is good news, because we can then reverse that naughtiness by starting afresh and treating the dog differently with a well thought out program of training.
Why is my puppy so naughty?
This advice above applies as much to naughty puppies as it does to older dogs. Though when it comes to puppies, much of what is often thought of as naughtiness, is often simply normal puppy behavior.
Things like dealing with not listening, potty accidents, biting and chewing form the basis of our Puppy Parenting course, because they are things that every puppy owner experiences. Puppies being puppies!
That doesn't mean you have to put up with it indefinitely, but should give you hope and reassurance. This kind of naughtiness is actually normal.
How to train a naughty dog or puppy
When you are deciding how to train a naughty dog or puppy, it's important that you stick to the following principles or rules that will help you to train successfully. If you read and understand these rules, you'll find it easier to train your dog.
They underpin how I train my dogs, and how I formed the content in the Foundation Skills online course over at Dogsnet too.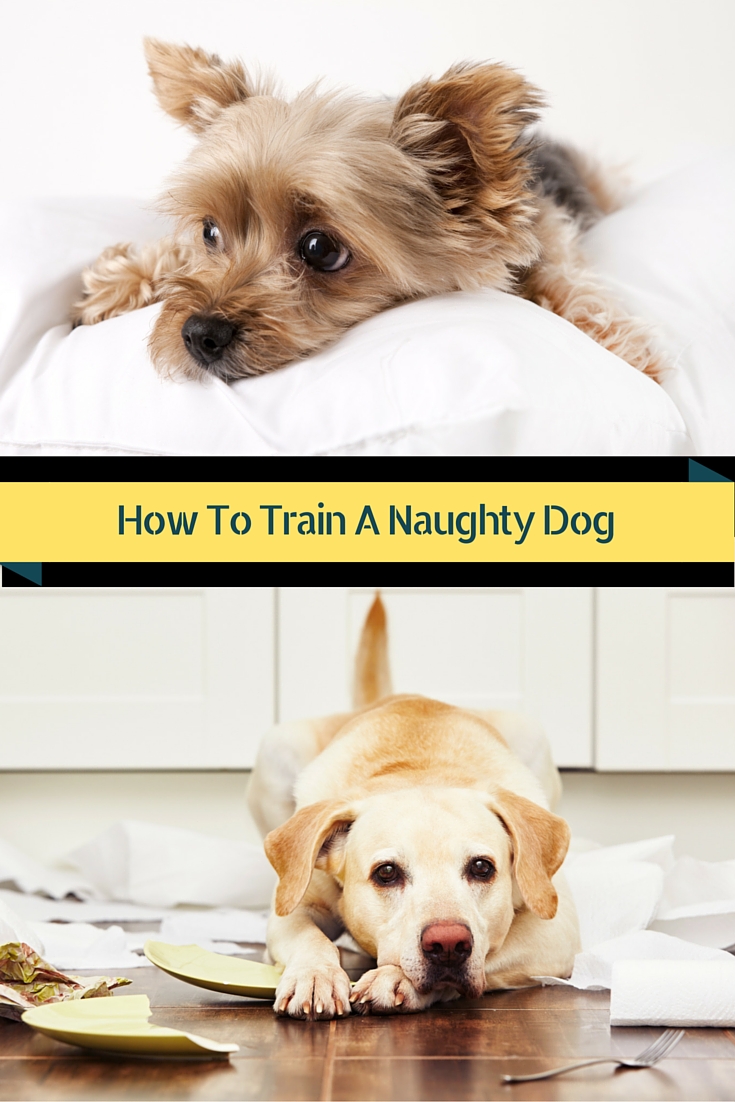 Why do we need these dog training rules?
Principles are the often unwritten, unspoken rules that guide us through our daily lives. Having a set of principles at heart helps us to make the right decisions in all aspects of life, and dog training is no exception.
With naughty dogs, it is often tempting to let all our principles fly out the window, and to react in haste, without considering the outcome.
Writing these dog training principles down in the form of a set of rules, helps to keep us on the right path as we train our dogs
When you are trying to train a naughty or difficult dog or puppy, it is easy to get distracted and stray from the path of good training. So it's even more important than ever, that you stick to rules or principles which will help you to train successfully
Rule 1: Dog management before dog training
So many people try to train their dog, in situations where they cannot control the outcome. For example, they try and teach their off leash puppy to come when they call him on the beach, where there are seagulls to chase.
You must manage your dog before you try and train him. This will often mean using a long line attached to his harness.
The fact is you cannot, for example, teach a dog not to chase rabbits, while still allowing him to continue to chase rabbits. Or a teach a puppy not to chase seagulls while he is chasing seagulls.
You need to be able to control what happens when you give him a cue or command. Yet many people fail to do this.
If you want to succeed in teaching a dog not to be naughty, you need to train an alternative behavior in the situations where naughtiness was occurring.
Puppy Zones!
Another good solution is simply to deny him the opportunity to indulge in the naughty behavior in the first place. This is often the best approach to take with common puppy problems.
For example, if you don't want your puppy to chew the corners of your best rugs and cushions, put a baby gate across the living room door so he cannot go in there unsupervised
A puppy play pen is another option for large open plan houses. And before a dog can learn the nice 'alternative' behavior you want such as coming to your whistle, he often needs to be prevented from carrying out a bad behavior such as running in the opposite direction.
It's a bit like prevention before cure, it makes sense whichever way you look at it.
Rule 2: Assume it is your fault, not the dog's
This is a tough one. Especially if you absolutely KNOW that your dog is being naughty. You've taught him to SIT and he knows what it means, and now he won't sit unless it pleases him. How can that possibly be your fault?
Someone once posted a comment on one of my websites, asking why I implied a problem was the owner's fault when it was clearly the fault of the dog? And I can emphasize with this. I really can.
Easy dogs, difficult dogs
Some dogs are incredibly challenging while other dogs are just so easy that the average five year old could train them. But the fact is, all dogs can be trained. Even the difficult ones, and by difficult we usually mean distracted.
Dogs are easy to train if they are not very interested in other people, or in other dogs. And if they don't much like hunting or running around. But you know, this does not include very many young dogs.
Most people will have challenges training a young and healthy dog, because dogs like to do things that we don't want them to do.
Most dogs will be distracted by certain situations, and the solution to that is to train the dog to obey while under distraction. Fortunately this can be done
But is my dog is so naughty
Many times, when dogs and puppies are naughty, it is because they are distracted. You know how easy it is to get your puppy to SIT when the two of you are alone together, and how it all falls apart when other dogs are around, or when the kids come home from school
Training a dog to obey you in the presence of intense distractions is quite a straightforward process. But it can be time consuming, and it begins with you accepting responsibility. That is often the longest part!
But here's the important thing.
As long as the dog is being blamed, he isn't being trained.
It is important, for example, to take responsibility for the fact that our dog is still being distracted by other dogs, and to actively start training him to obey while other dogs are around.
Rule 3: Make your dog a winner
Winning – or 'getting it right' is as pleasing to dogs as it is for us! They love the rewards that come with a winning behavior, the treats, the games, the attention. Its all good. And winning FEELS good. Yet so often we set our dogs up to fail.
We are in a hurry. We set the bar too high, or we don't reinforce behaviors effectively so that the dog loses heart and interest in the whole training process.
Common causes of dog training failure include:
Bribing instead of rewarding
Poor quality rewards
Infrequent rewards
Teaching too many skills at once
Making tasks too complex
Don't be tempted to bribe your dog to behave, bribing is not a long term solution to anything. And don't be mean with your training rewards, especially when teaching new behaviors, or training old behaviors in new and more challenging environments.
Not sure how bribing differs from rewarding with food? Find out how to use food (and other rewards) effectively here: How To Choose and Use Effective Rewards in Dog Training
Remember to make tasks attainable. Don't increase duration, or distraction to the next level, until the dog is competent at this one. Get one skill really fluent before teaching the next.
It may seem like common sense, but its easy to get carried away, and end up with a dog that is failing more than he is succeeding.
Management comes first
Many unwanted behaviors are highly rewarding to dogs. These include behaviors like jumping up, chasing, playing with other dogs etc. You have no chance of training nice alternative behaviors like 'coming when called', or greeting people in a 'sit' while still allowing the dog to continue with previous bad behavior.
Management must come before training, failing to ensure this is once more setting yourself and your dog up to fail.
Accepting responsibility for your dog's bad behavior is a critical key to training success. Once you have done this, you will be empowered to change the way you control his behavior, and therein lies success.
Finally you need to set your dog up to win throughout the entire training process, and this often means breaking training down into baby steps, and putting some thought and planning into the time you spend training together.
How to train a Naughty Dog
This can seem daunting at first but it is hugely rewarding and even enjoyable, once you get into the rhythm and habit of daily training sessions. So there we have it:
Manage first, train second
Take responsibility
Make your dog a winner