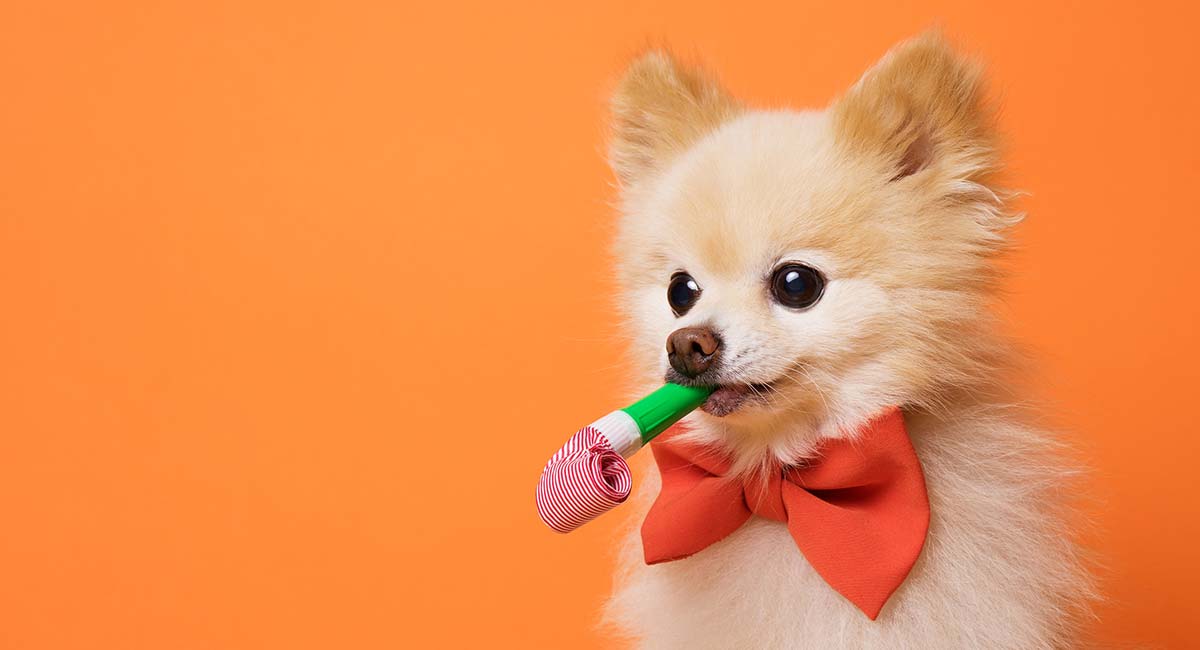 Funny dog quotes are one great way we can share the magic that is life "with dog!" Dogs are such natural comedians.
And maybe this is why they are the number one most popular pet in the nation today. In fact, nearly half of us share our lives with at least one canine family member.
Even more telling, when polled, two-thirds of us would take our pet to a desert island over a human partner!
Perhaps this is because we smile more, relax more, laugh more, enjoy life more when we are keeping company with our furry best friend.
We hope you enjoy these wonderfully funny dog sayings! Please post your own faves in the comments section for everyone to enjoy!
Products included in this article were carefully and independently selected by the Happy Puppy Site team. If you decide to make a purchase from one of the links marked by an asterisk, we may earn a small commission on that sale. This is at no extra cost to you.
Where Do Funny Dog Quotes Come From?
A few years ago, a noted canine researcher asked the question, "do dogs have a funny bone?"
What do you think?
To answer this question, the researcher referenced the father of modern genealogy himself, Charles Darwin, who apparently believed the answer is "yes!"
Darwin wrote about his observations while watching dogs at play.
In his now-famous text "The Descent of Man," he called one funny incident between playing pups a "practical joke."
So Do Dogs Have a Sense of Humor?
Patricia Simonet, a noted canine behaviorist, spent her life researching the sounds of dogs at play and even produced a CD featuring what she called "dog laughter."
Listen to a sound sample and decide for yourself. Is this the sound of a dog laughing?
Of course, we dog lovers don't need proof that dogs can smile, play, joke and laugh with the best of us.
We can see it on their faces and tangibly feel the joy emanating from their warm wriggling bodies and wagging tails.
Then, we give them funny dog names and laugh even more at our own cleverness when those names fit their personalities to a "t."
And we can certainly hear it when we hear funny dog quotes that so perfectly evoke how dogs can effortlessly entertain themselves, each other and us!
Funny Dog Quotes in Literature
If you like to read and you love dogs, you are in very good company.
For that matter, if you like to write and you love dogs, you are already keeping company with some of the most famous names in literature!
In this section, enjoy wise and funny dog quotes short and long from writers, artists and animal activists whose muses clearly have four paws and fur!
Bring on the Quotes!
"Anybody who doesn't know what soap tastes like never washed a dog." – Franklin P. Jones
"Dogs laugh, but they laugh with their tails." – Max Eastman
"To his dog, every man is Napoleon; hence the constant popularity of dogs." – Aldous Huxley
"A dog teaches a boy fidelity, perseverance, and to turn around three times before lying down." – Robert Benchley
"Every dog should have a man of his own. There is nothing like a well-behaved person around the house to spread the dog's blanket for him or bring him his supper when he comes home man-tired at night." – Corey Ford
There's More!
"The dog is mentioned in the Bible eighteen times – the cat not even once." – W.E. Farbstein
"If your dog thinks you're the greatest person in the world, don't seek a second opinion." – Jim Fiebig
"Dogs teach us a very important lesson in life: the mailman is not to be trusted." – Sian Ford
"My cats inspire me daily. They inspire me to get a dog!" – Greg Curtis
"Some of our greatest historical and artistic treasures we place with curators in museums; others we take for walks." – Roger Caras
"When an eighty-five-pound mammal licks your tears away, then tries to sit on your lap, it's hard to feel sad." – Kristan Higgins
Funny Dog Quotes in Film
Dogs are so much a part of our lives today they show up everywhere – in books, artwork, politics, cartoons and, of course, cinema.
From the moment a 7-minute short film called "Rescued by Rover" debuted in the UK in 1905, audiences were hooked on canine cinema.
These funny dog quotes showcase the warm and funny place in our lives that is always reserved just for our family members with fur.
Let's Get Started!
"I'm a mog. Half man. Half dog. I'm my own best friend." – Dave Barry in Spaceballs
"If you think dogs can't count, try putting three dog biscuits in your pocket and then give him only two of them." – Phil Pastoret
"I will not let the dogs out. I will not let the dogs out. I will not let the dogs out. I will not…" – Bart Simpson in The Simpsons
[Inspector Clouseau] "Does your dog bite?" [Clerk] "No." [Dog bites Clouseau]. [Inspector Clouseau] "I thought you said your dog did not bite." [Clerk] "That isn't my dog." – The Pink Panther
"I was haunted by trainers going "Up, up, up, get up." You find yourself picking your head up and then realizing, They aren't talking to me." – Jeff Daniels, overheard while filming 101 Dalmatians
"The factory of the future will have only two employees: a man and a dog. The man will be there to feed the dog. The dog will be there to keep the man from touching the equipment." – Warren Bennis
Funny Dog Quotes from Famous Dog Owners
From actors to politicians, cartoonists to chemists, life at the top looks decidedly less lonely when you have a dog to share it with.
These funny dog quotes from famous dog owners perfectly capture the unconditionally loving, honest and loyal friendship we can truly only get from our precious pups.
Which is your Favorite?
"Sometimes I feel like a fire hydrant looking at a pack of dogs." – Former President Bill Clinton
"If you want a friend in Washington, get a dog." – Former President Harry S. Truman
"Ever consider what our dogs must think of us? I mean, here we come back from a grocery store with the most amazing haul, chicken, pork, half a cow. They must think we're the greatest hunters on earth!" – Anne Tyler
There's More!
"If there are no dogs in heaven, then when I die I want to go where they went." – Will Rogers
"Happiness is a warm puppy." – Charles M. Schulz
"I wonder if other dogs think poodles are members of a weird religious cult." – Rita Rudner
"A dog is one of the remaining reasons why some people can be persuaded to go for a walk." – Orlando Aloysius Battista
Funny Dog Quotes & Jokes
"Dogs are so universally funny they make for great comedy – and best of all, they never take it personally."
"Your dog is just happy when you're happy because then there is even more happiness you can enjoy together."
"In fact, canine humor may actually be the one truly universal language that requires no words to be understood."
"A wet nose and wagging tail speak for themselves, as these funny dog quotes and jokes readily express!"
Eager for More?
"Sign on a billboard: "Puppies for sale: The only love that money can buy." – Anonymous
"Watching a baby being born is a little like watching a wet St. Bernard coming in through the cat door." – Jeff Foxworthy
"What's the difference between a 3-week old puppy and a sportswriter? In 6 weeks, the puppy will stop whining." – Mike Ditka
"Our dog died from licking our wedding picture." – Phyllis Diller
And Finally…
"It's tough to stay married. My wife kisses the dog on the lips, yet she won't drink from my glass." – Rodney Dangerfield
"The most affectionate creature in the world is a wet dog." – Ambrose Bierce
"My fashion philosophy is, if you're not covered in dog hair, your life is empty." – Elayne Boosler
"Outside of a dog, a book is man's best friend. Inside of a dog, it's too dark to read.' – Groucho Marx
Funny Dog Tag Sayings
Some dogs are genuine escape artists while others tend to get lost despite themselves.
And for some pups, they don't even want to get out but then that cute lady dog walks by and nature just takes its course.
While there are some pretty legendary stories of lost dogs trekking across continents to reunite with "their" people.
The way most dog owners see it, there's no reason to leave things to chance.
As seen on Amazon, these funny dog tag sayings might just be perfect for your pup's new I.D. tag!
Here are our Favorites
"I still live with my parents*"
"I am why we can't have nice things*"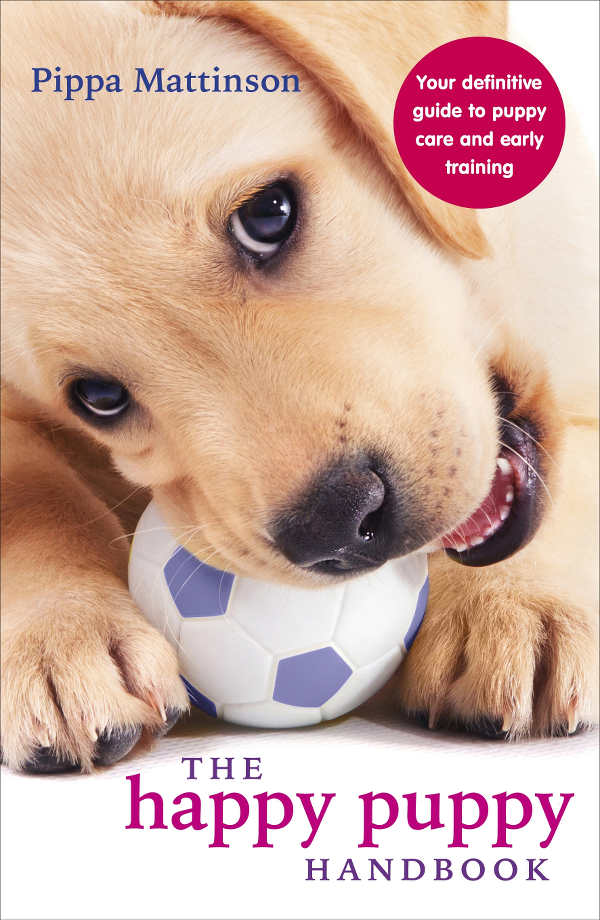 "Have your people call my people!*"
"Keep calm and call dad (or mom)*"
"I know I'm cute but you can't have me!*"
What Are Your Favorite Funny Dog Quotes?
Do you have a favorite quote from the funny dog sayings you just read here?
Or perhaps we missed your favorite. If so, we'd love for you to share your top funny dog quotes in the comments section here for everyone's enjoyment!
Want More Quotes?
If you love dog quotes, we've got plenty more articles you're going to want to see.
Take a look at some of these animal quotes:
Affiliate link disclosure: Links in this article marked with an * are affiliate links, and we may receive a small commission if you purchase these products. However, we selected them for inclusion independently, and all of the views expressed in this article are our own.
References and Further Reading
Springer J. 2018. The 2017-2018 APPA National Pet Owners Survey Debut. The American Pet Products Association.
Simonet P et al. 2005. Dog-laughter: Recorded playback reduces stress-related behavior in shelter dogs," 7th International Conference on Environmental Enrichment.
Applewhite A et al, 1992. And I Quote: The Definitive Collection of Quotes, Sayings, and Jokes for the Contemporary Speechmaker. Macmillan.
Morford A. 2003. Dog Quotes: Proverbs, Quotes & Quips. Speedy Publishing, 2003.