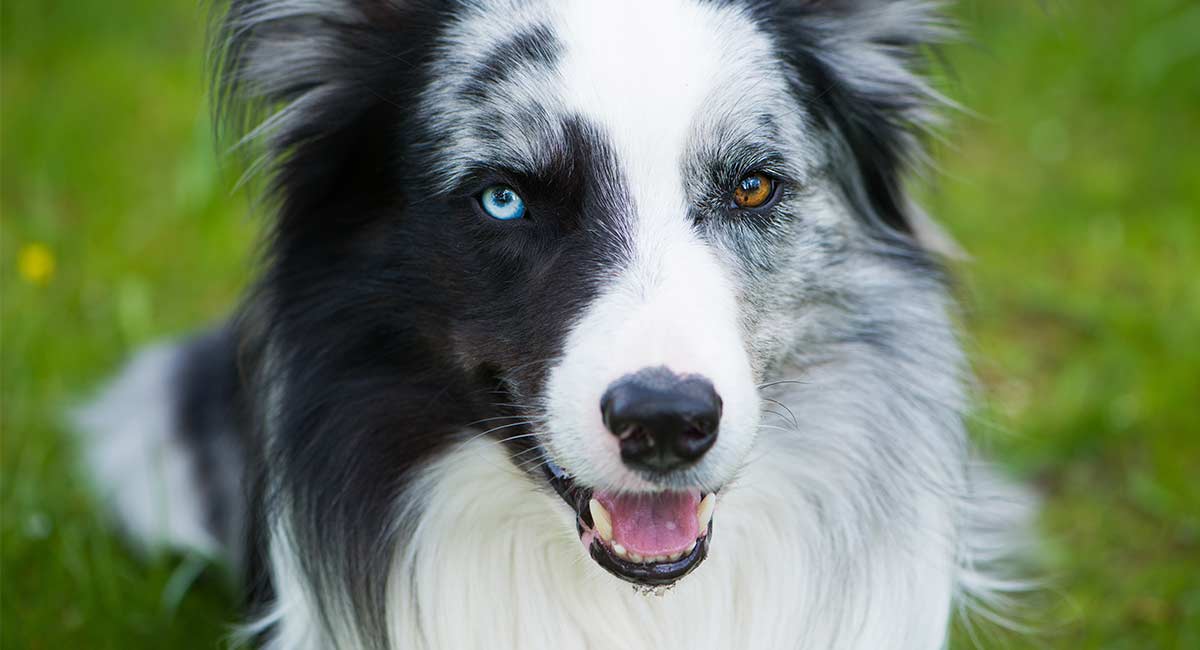 Heterochromia in dogs is a genetic condition that causes dogs with different colored eyes. Although unusual dogs with different colored eyes aren't exactly rare. In some breeds like Huskies, Shelties, Great Danes, Chihuahuas, Australian Cattle Dogs and Border Collies heterochromia it is not uncommon to have one brown and one blue eye. Dogs aren't the only species that can carry the heterochromia phenomenon. Humans, horses and cats can have two different colored eyes too. Today we'll look at how heterochromia in dogs happens and how to predict when it will appear in a litter of puppies. We'll share 13 dog breeds with heterochromia, and see whether there are any health, vision or sight loss implications to this fascinating condition! We'll also share what to do if one of your dog's eyes changes color in adulthood after an injury or illness.
Contents
What is Heterochromia in Dogs?
Heterochromia at its most fundamental is a condition where each eye is a different color either in whole or part. This is caused by a melanin imbalance – either too much (hyperchromic) melanin or too little (hypochromic) melanin.
Heterochromia can develop for different reasons and there are also different types of heterochromia.
Types of Heterochromia in Dogs
By far the most common reason why heterochromia occurs is due to genetics. If an animal has heterochromia from birth, this is called congenital heterochromia. But when the change in one eye's color occurs later in life after an injury or an illness, it is known as acquired heterochromia.
In the same way, there are different levels of heterochromia. For instance, complete heterochromia is when each eye is a completely different color. An example here would be when one eye is fully blue and the other eye is fully green.
Heterochromia iridis, or partial (incomplete) heterochromia, is when the iris of each eye is differently colored but also shares a color in common. An example would be when both irises are blue but only one iris also has a brown spot in it.
Breeds of Dogs With Different Colored Eyes
What are the most common breeds of dogs with different colored eyes? Genetic studies along with breeder and dog owner reports to date tell us that these dog breeds are more likely to produce puppies with different colored eyes:
Huskies
Shetland sheepdogs
Alaskan Malamutes
Dalmatians
Border Collies
Beagles
Welsh Corgis
Great Danes
Dachshunds
Australian Shepherd dogs
Catahoula Leopard dogs
Shih Tzus
Chihuahuas
Why Do These Breeds Have Different Colored Eyes?
Why these particular dog breeds seem more predisposed to heterochromia is still not completely understood. This is because the genes responsible for eye color can be hard to track down and verify!
To further complicate matters, sometimes the genes for eye color expression in dogs are also the same genes responsible for coat color, and they can also be linked to other genetic-based traits such as certain diseases or conditions like deafness.
So at this point, research into canine genetic expression and the gene(s) responsible for eye color and heterochromia is ongoing.
In one recent unique canine genetic research survey, 6,000 dog owners responded with data that helped researchers identify a possible genetic anomaly responsible for blue eyes in Siberian Huskies as well as heterochromia Husky cases!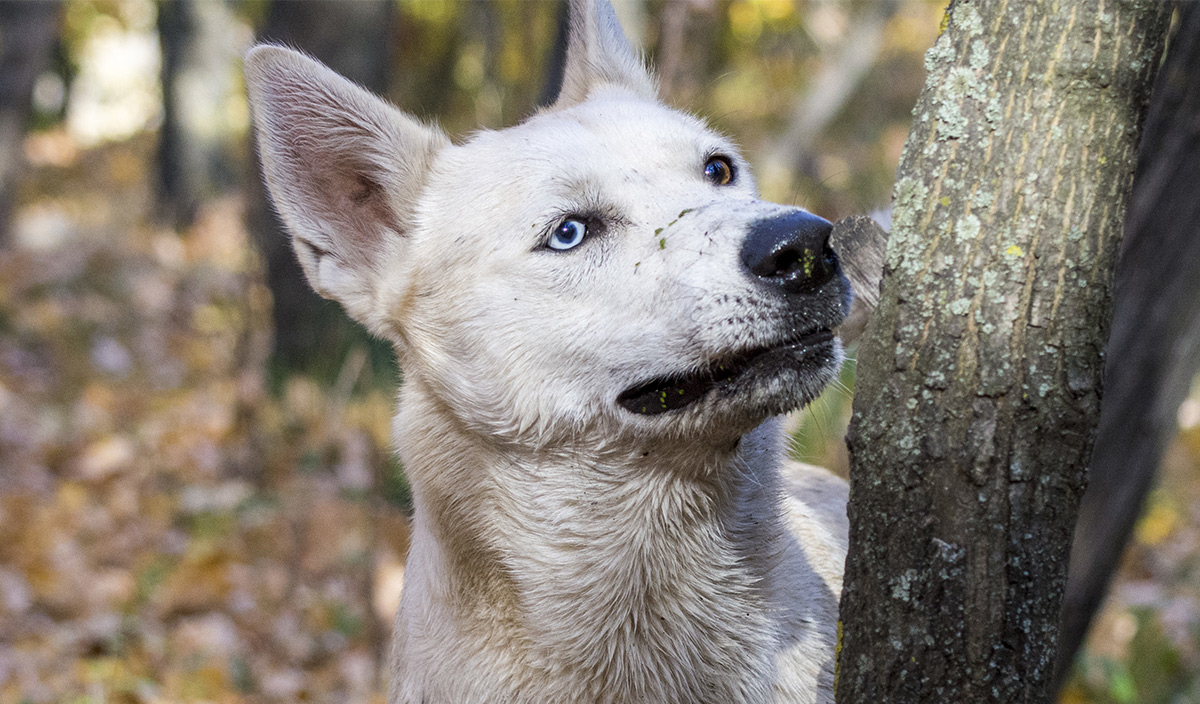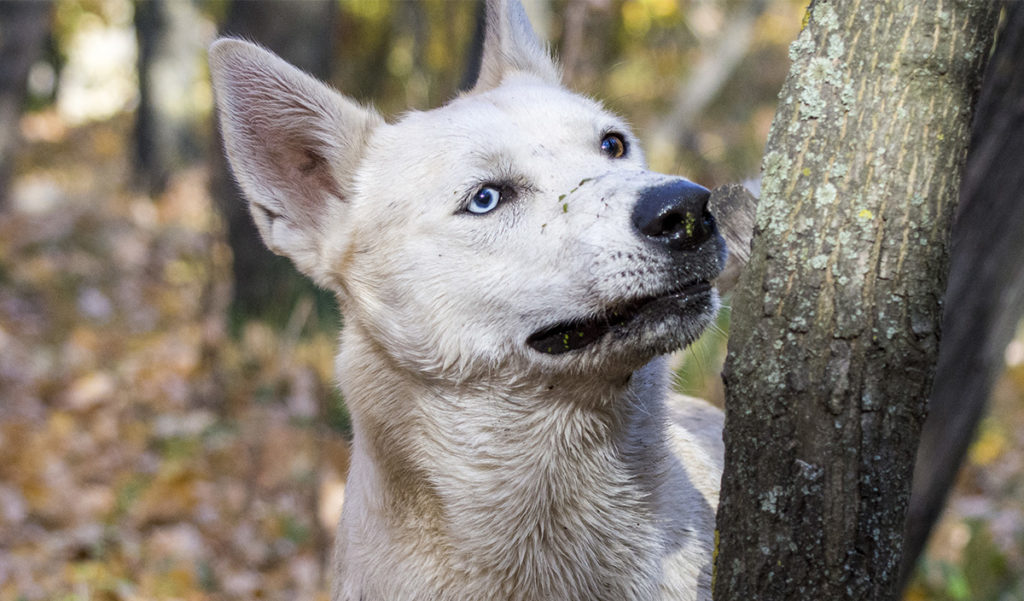 Health of Dogs with Different Colored Eyes
Over the decades, many interesting theories (and some outright myths) have arisen about dogs with different colored eyes. Meanwhile, as mentioned previously, canine biologists have been working to analyze which genes are responsible for traits like heterochromia.
They also want to see whether those same genes may be linked to concerning health issues in affected dog breeds. Here is what researchers can state with confidence, thus far, about possible genetic links to heterochromia in dogs.
Line Breeding To Get Dogs With Different Colored Eyes
It is possible that canine heterochromia may arise more frequently in dog breeds where there is already a lack of genetic diversity, such as certain purebred dog breeds with known limited gene pools.
Irregular Melanin Distribution in Canine Heterochromia
Dogs that carry the color genes for the piebald or merle color patterns, which can cause an irregular distribution of melanin, may have a higher incidence of heterochromia.
Are Dogs With Different Colored Eyes Deaf?
There is no confirmed link between heterochromia and deafness in dogs.
Rather, researchers think that the piebald or merle color gene influences both deafness and heterochromia, so dogs that carry those color genes may be more likely to exhibit both heterochromia and deafness.
Vision in Dogs With Different Colored Eyes
In most cases, dogs with one lighter eye and one darker eye can still see out of both eyes. This is also the case when the eye in question is blue.
Nose heterochromia
Dogs that have heterochromia may also have it in their nose (i.e., their nose may be two different colors).
Does Heterochromia Hurt a Dog?
Heterochromia itself is not painful to your dog. However, there is some evidence to support light sensitivity in dogs with heterochromia, especially in the lighter colored eye.
The reason is because lighter colored eyes have less melanin – pigment – which is what helps to block the light from moving straight through the iris to hit the retina. This can feel painful or at least uncomfortable to your dog.
For this reason, you may want to keep your heterochromia dog out of bright sunlight or invest in a pair of dog goggles or doggy shades for daytime walks.
Dog Eye Color Genetics
Dogs with different colored eyes have different amounts of pigment (melanin) in each eye. The amount of pigment determines the prevailing eye color, as well as how dark that eye color may be. For example, dark brown eyes have more pigment than light blue eyes.
When a dog is born with two different colored eyes, unless there is a link to an underlying illness or disease or there has been eye trauma during delivery, this is likely due to a genetic oops in the womb. In most cases, the dog will be perfectly healthy otherwise.
As well, heterochromia can run in canine families, which at least partially explains why some dog breeds exhibit different colored eyes much more frequently than other breeds. While researchers don't yet clearly understand why or how, parent dogs with heterochromia more frequently deliver puppies with heterochromia.
Predominant Eye Color
As well, each dog breed (purebred) typically will have one or more predominant eye color(s). For example, sled dog breeds (like the Malamute and the Siberian Husky), are more likely to be born with brown eyes.
But genetic modifiers can cause some dogs' eyes to be darker brown and other dogs' eyes to be a much lighter brown.
Some of these genetic modifiers can even cause the eyes to appear grey or blue, even in breeds that never have these eye colors naturally, such as Malamutes. And in dog breeds that have the gene for the merle or piebald color pattern, this gene can cause an uneven expression of pigment that may affect the colors of the coat, the nose, the eyes, and in other places.
Puppies With Different Colored Eyes
In some breeds eye color – like coat color – can change as a puppy grows up. This means a puppy that is born with blue-appearing eyes may have brown eyes as an adult.
This is not an example of heterochromia, however, since both eyes start out as blue and then both later transform to a brown color.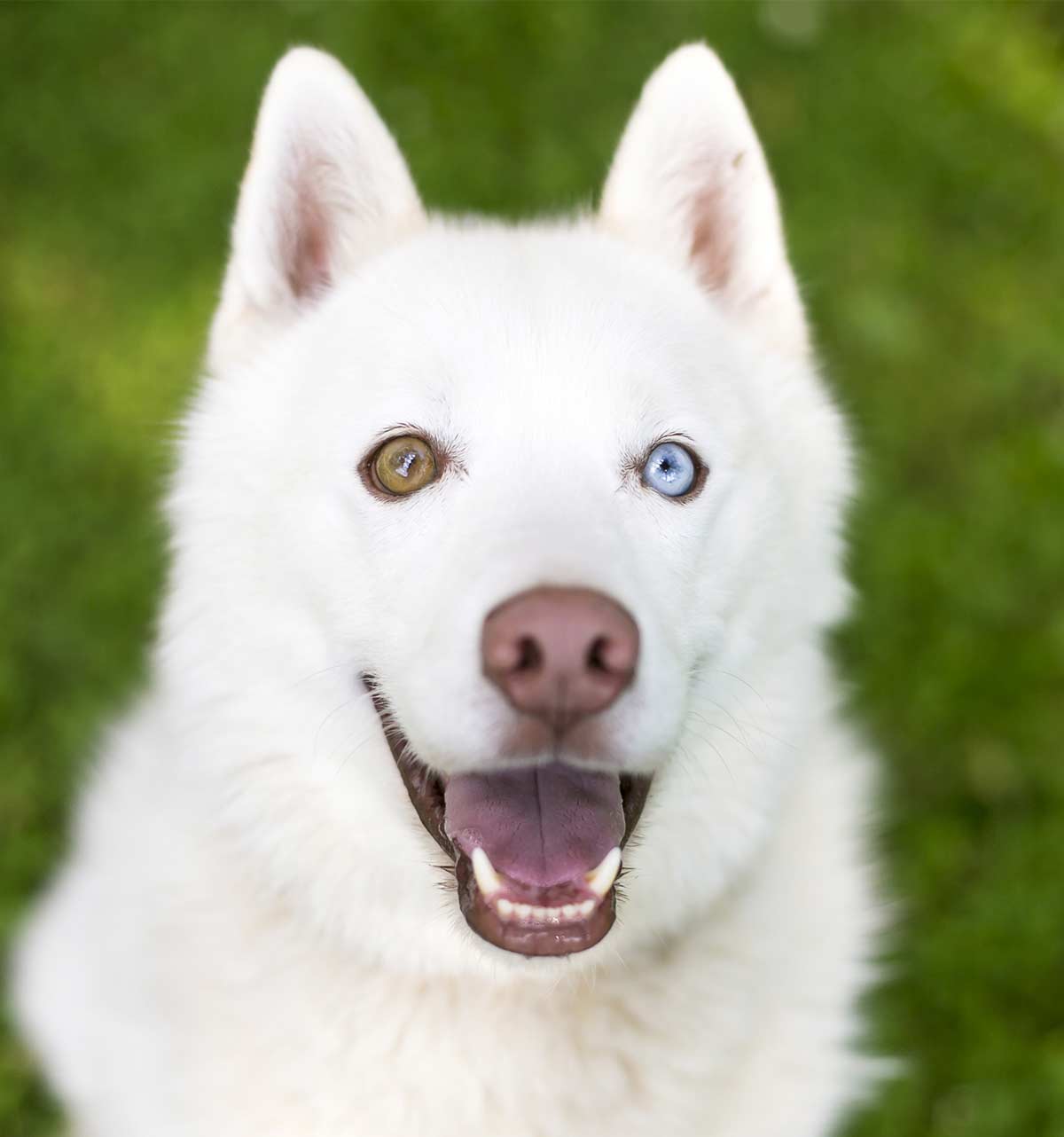 Can Dogs Get Heterochromia As Adults?
Acquired heterochromia can occur after an injury to the eye or an illness or infection. When there has been trauma to the eye or the area around the eye, this can cause bleeding and swelling within the eye structure, which can change the color in the injured eye. Foreign items lodged in the eye can also cause damage that can lead to heterochromia.
Internal toxicity, inflammation, infection, and illness can also prompt the development of heterochromia. And some medications, most notably certain glaucoma medications, can cause heterochromia as well.
The following, among other diseases, may also trigger the onset of heterochromia in dogs:
glaucoma
melanoma of the eye
eye tumors
iris ectropion
uveal eye disease
ocular disease
cataracts
optic nerve hypoplasia
retinal dysplasia
microphthalmia
uveal coloboma
diabetes
Beware if your dog's eye changes
While it is true that having dogs with different colored eyes is quite common in certain dog breeds, that means dogs who have congenital heterochromia that is present from birth.
If your dog suddenly develops heterochromia, however, it is time to sit up and take notice. This may be an indication of eye trauma or injury, illness, infection, or a more serious underlying disease.
Here, it is also important to remember that dogs, like other animals, may hide symptoms of poor health. So when you do see something concerning, you should not wait to seek veterinary attention.
Dogs with Different Colored Eyes
We hope you have enjoyed learning more about what can cause dogs with different colored eyes and why you don't usually need to be concerned if your pooch was born with two different colored eyes.
However, if your dog suddenly develops heterochromia or you sense any changes to your pup's vision, it is always wise to consult with your veterinarian right away to put your mind at ease!
Do you have a dog with heterochromia? We'd love to hear your story!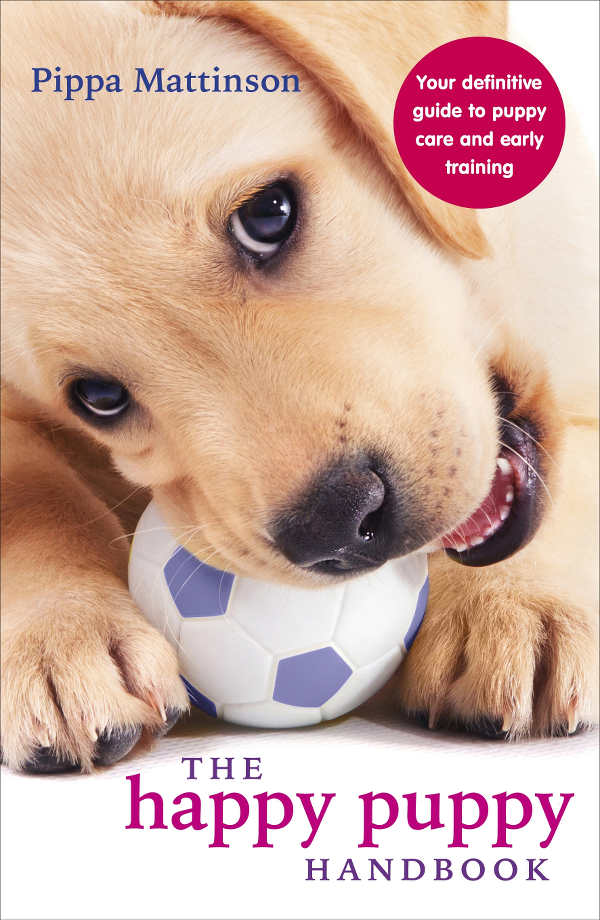 Sources
Macalone, K., "How Dogs See the World Compared to Humans," Science Alert, 2015.
Deane-Coe, P.E., et al, "Direct-To-Consumer DNA testing of 6,000 dogs reveals 98.6-kb duplication causing blue eyes and heterochromia in Siberian Huskies," 2018.
Miller, P., et al, "Heterochromia iridium – an overview, ScienceDirect, 2008.
Gelatt, K., "Heterochromia Canine," Essentials of Veterinary Ophthalmology, 2014.
Hinton, A., DVM, "Heterochromia," Mountain View Veterinary Services, 2018.
Strain, G., DVM, "Genetic Deafness in Dogs," Louisiana State University School of Veterinary Medicine, 2017.
Hedan, B., et al, "Coat color in dogs: identification of the Merlelocus in the Australian shepherd breed," BMC Veterinary Research, 2006.
Shively, J., DVM, et al, "Fine structure of the iris of dogs manifesting heterochromia iridis," ScienceDirect, 1968.
Biggers, A., MD, MPH, "Central heterochromia (two different eye colors): Causes and types," Medical News Today, 2017.
Royer, N., "Malamute Coat Color Genetics," KWest Mals Kennel, 2015.