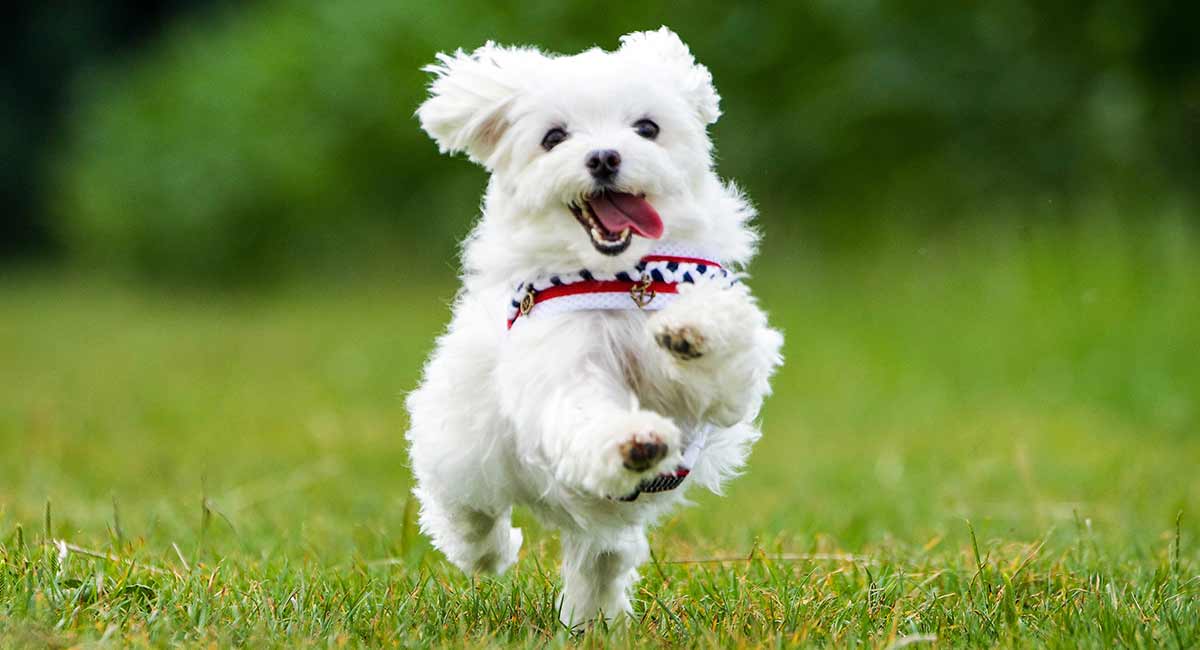 Dog zoomies are the better-known name for frenetic random activity periods (or FRAPs).
These sudden outbursts of activity are most common in puppies, but dogs can get zoomies throughout their life.
Exactly how dog zoomies came about isn't clear, but it's thought that they help dogs release pent up energy and perhaps defuse awkward feelings.
Dog Zoomies
Dog zoomies are frequently one of the most surprising, and entertaining, behaviors we witness in our canine pals.
Even though I'd heard about them before I brought my puppy Max home, I was still taken aback with the vigor of his evening zoomies!
The energy practically exploded out of his body, and then subsided almost as quickly as it had erupted.
In this article we take a closer look at all aspects of dog zoomies, including:
What Are Dog Zoomies?
Dog zoomies are sudden outbursts of intense activity.
Since their technical name is frenetic random activity periods, they are also sometimes called FRAPs, or frapping.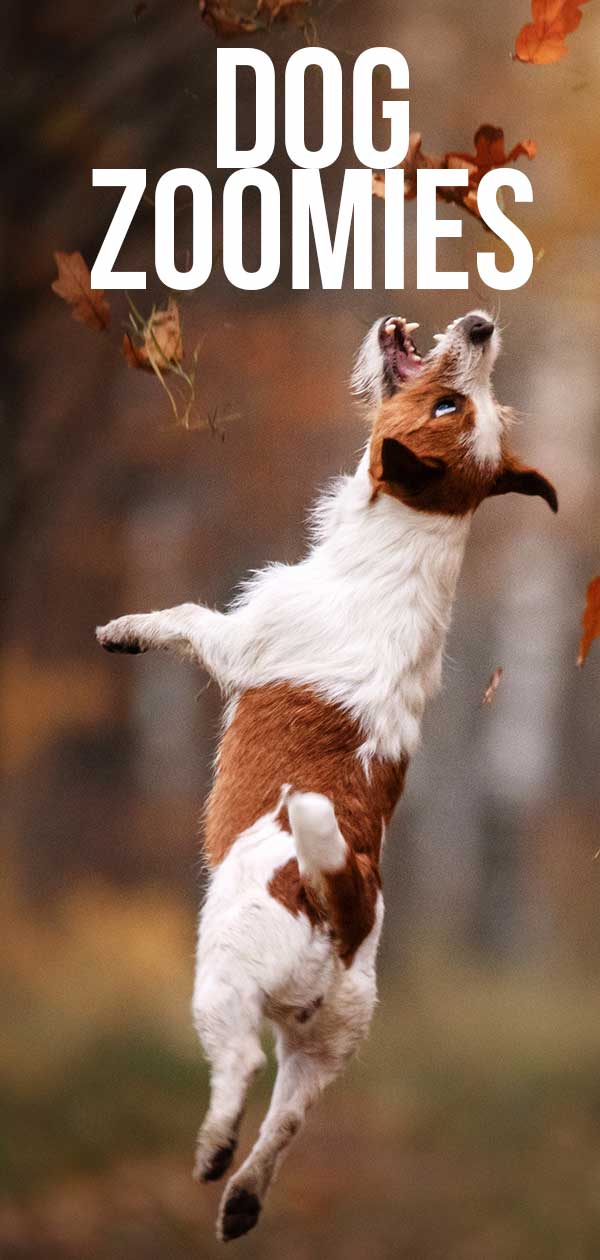 Why Does My Dog Start Running Around Like Crazy?
As their names suggests, the zoomies usually take place at a fast-paced sprint.
But one dog's zoomies might look very different to another's. Some pups spin in tight circles, while others dash back and forth.
If space allows they might cover large circuits at full pelt, or twist and turn, performing breath-taking changes of direction at a breakneck pace.
Zooming dogs are usually so utterly absorbed in the physical intensity of what they're doing that their faces take on a slightly wild-eyed look.
Zoomies aren't usually noisy (besides the sound of thundering paws), but dogs often have an expression which suggests they're yelling like Tarzan inside their own heads!
Which Dogs Get The Zoomies?
All breeds of dog can experience periods of frenetic random activity.
Zoomies are especially common in puppyhood, when dogs generally have more energy for everything physical.
But lots of dogs continue to display FRAP behaviors their whole life.
Max has outgrown his evening zoomies now, but he's still a young dog, and he's still prone to sudden, dramatic outbursts of activity.
But they're more likely to be when he's let off the lead on his morning walk now.
What could account for this shift?
Why Do Dogs Get The Zoomies?
Even though the zoomies are a near-universal canine experience, there's surprisingly little research into how they came about, or what purpose they serve.
In fact it's not even clear who coined the technical name of frenetic random activity periods, or why they bothered, since no-one has ever given them much scientific consideration.
Everything we know about the zoomies so far is really the result of observation by innumerable dog lovers.
What Does It Mean When A Dog Gets The Zoomies?
The common consensus is that zoomies are usually a release of surplus energy.
For puppies, they seem to be a way of expending the last of their exuberance before a long period of rest overnight.
In young dogs and high-energy individuals, they are a way of releasing pent up energy.
For example after a long period without exercise, or on being let off the lead after an extended period of conscientious walking to heel.
Finally there's lots of anecdotal evidence that dogs use zoomies to release a build up of tension – for example after a stressful activity like bathtime or grooming.
So does that mean the zoomies are good for dogs?
Are Zoomies Good For Dogs?
Unfortunately we don't have any scientific data to prove this either way.
But dog behavior experts and agree that zoomies are a natural and normal part of canine behavior.
And dogs benefit from being able to express the full repertoire of normal behaviors that come naturally to them.
So whenever your dog gets the zoomies, it's likely they gain something by being allowed to see them through.
Which is reassuring news. But have your puppy's zoomies ever left you wondering whether the fun can turn sour?
Can Dog Zoomies Be Dangerous?
When you dog is mid-flight during a period of zoomies, it's hard to believe that they can have any awareness of their surroundings.
So perhaps what's most impressive is how rarely dogs collide with obstacles during periods of zooming.
In fact injuries or damage caused by the zoomies are remarkably uncommon.
But nonetheless there are some common sense precautions you can take:
keep yourself out of harm's way while your dog has the zoomies
if your dog gets the zoomies after a bath, avoid wet paws slipping across smooth tiled floors by laying down towels
for dogs who get the zoomies off lead, look for secure, fenced-in spaces without traffic or lots of people.
How Long Do Zoomies Last?
Periods of frapping can usually be measured in minutes.
The frequency of those periods is usually at its highest in puppyhood.
Zoomies often get shorter and less frequent as dogs get older, but it's not abnormal for adult dogs to still enjoy a wild moment from time to time.
Dogs might have longer FRAPs, or take longer to outgrow them, if they're not getting enough alternative outlets for their energy.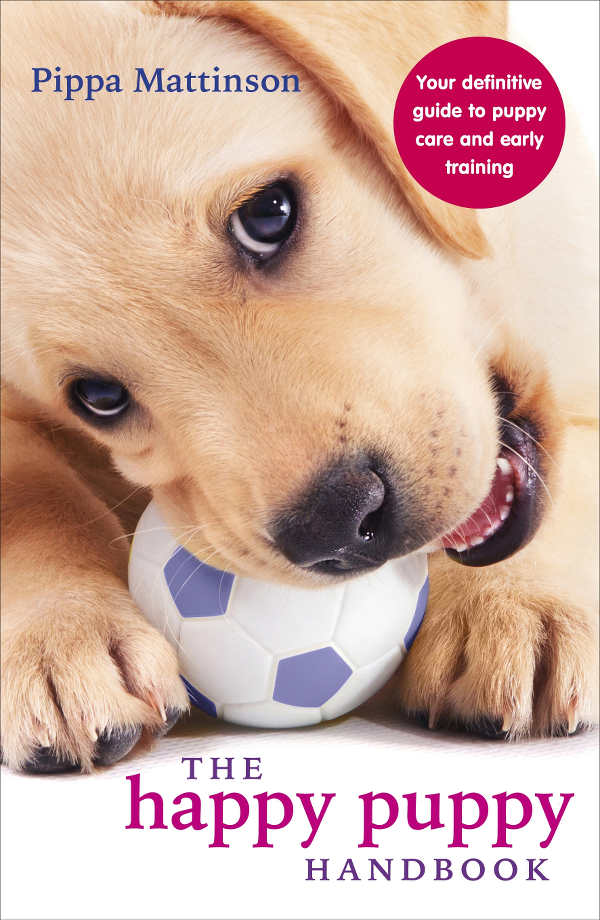 Very occasionally, owners have also reported their dog's FRAP-type behaviors taking on an obsessive quality.
If you are worried that your dog's zoomies are outside of normal frapping behavior, ask a dog behavior expert for their opinion.
Does Your Dog Get The Zoomies?
I hope Max will enjoy the satisfaction he gets from his zoomies for some time to come.
As long as he's happy sprinting in high speed arcs, I will be happy to admire just how quickly he moves!
What about your dog? Do they get the zoomies, and what form do they take?
Perhaps you have an older dog who still breaks into zoomies regularly?
Let us know in the comments!
References and Resources
Bekoff, It's OK For Dogs to Engage in Zoomies and Enjoy FRAPs, Psychology Today, 2017.
Waggener, Why Your Dog Gets The Zoomies, South Boston Animal Hospital, 2018.