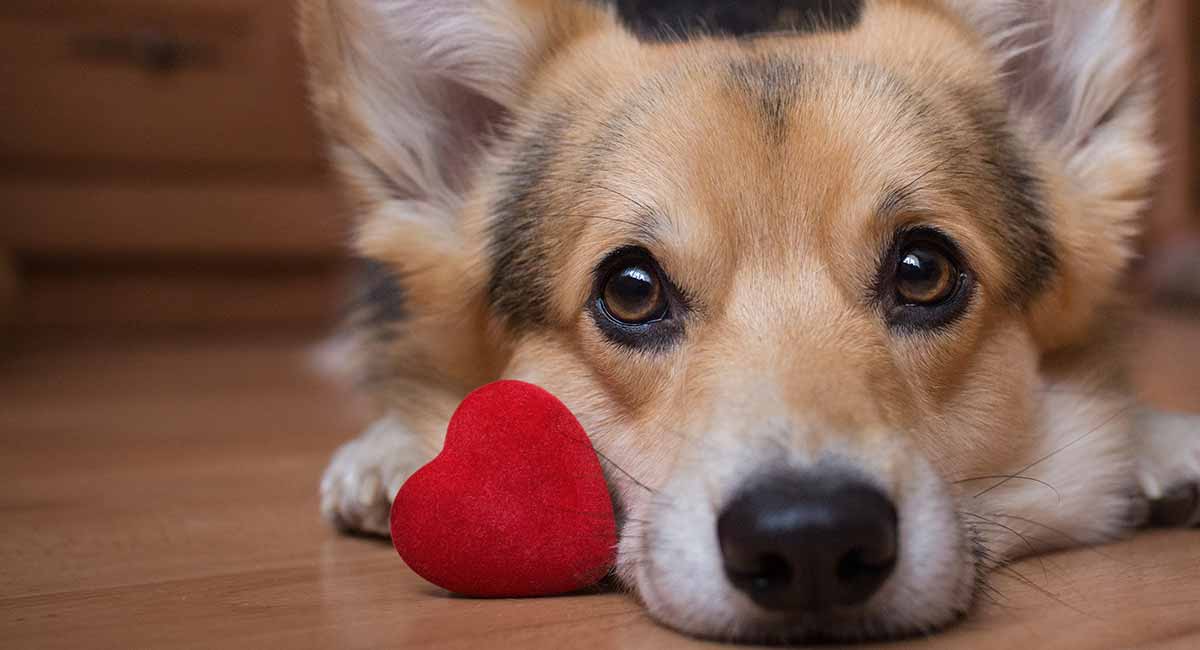 Sharing dog love quotes is one of the quickest ways to make a person smile!
The best dog love quotes find the right words when you're struggling for them.
Whether you're celebrating a new puppy or mourning the loss of a long time friend, the right words help to articulate feelings.
Dog Love Quotes
There's not much in this world as wonderful as a dog. Thought to be the world's first domesticated animal, dogs have been standing beside their human friends for at least 20,000 years.
Now, hundreds of different breeds of dog exist, though they're all still from the same species. You can find dogs as tiny as two to three pounds, or dogs that are hugely tall teddy bears of more than a hundred pounds.
Dogs have lots of roles in today's world. Some dogs are workers, some are hunters. But most often, dogs are loving companions and adored members of the family. That's why you can find countless quotes about the love between dogs and their humans.
People love sharing quotes because they summarize our feelings in a simple and heartwarming way. Quotes bring us cheer and make us smile.
Here are some of our favorite dog love quotes and sayings!
Dog Love Quotes From Literature And Films
Many movies and books portray dogs as the hero or the best friend. Just about everyone can relate to a character who loves their dog. And everyone loves to root for a dog hero!
These stories show us the love of dogs. They give us the best dogs' unconditional love quotes for any occasion.
These are some of our favorite quotes from books and movies:
"Petting, scratching, and cuddling a dog could be as soothing to the mind and heart as deep meditation, and almost as good for the soul as prayer."
– Dean Koontz, False Memory
"When an 85-pound mammal licks your tears away, then tries to sit on your lap, it's hard to feel sad."
– Kristan Higgins, In Your Dreams
"You can usually tell if a man is good if he has a dog who loves him."
– W. Bruce Cameron, A Dog's Journey
We've Got Plenty More:
"When the Man waked up he said, 'What is Wild Dog doing here?' And the Woman said, 'His name is not Wild Dog any more, but the First Friend, because he will be our friend for always and always and always."
– Rudyard Kipling, The Cat that Walked by Himself
"Dogs do speak, but only to those who listen."
– Orhan Pamuk, My Name Is Red
"Why, everybody knows a dog's best friend is his human."
– Lady and the Tramp
"Like all dogs, Skip was colorblind. He made friends easily with people of all races and origins. The town was segregated back then, but as we know, dogs are a whole lot smarter than people." – My Dog Skip
"A dog doesn't care if you're rich or poor, educated or illiterate, clever or dull. Give him your heart and he will give you his."
– Marley & Me

Dog Love Quotes From Famous People
Many famous people have pets that are nearly as popular as they are.
Carrie Fisher's French Bulldog, Gary, went everywhere with her. Audrey Hepburn's Yorkshire Terrier Mr. Famous had a cameo in one of her movies. All in all, it's clear that celebrities adore their furry friends as much as we adore them.
Here are some puppy love quotes from a variety of famous people:
"My fashion philosophy is, if you're not covered in dog hair, your life is empty."
– Elayne Boosler, comedian
"A dog will teach you unconditional love. If you can have that in your life, things won't be too bad."
– Robert Wagner, actor
"Happiness is a warm puppy."
– Charles M. Schultz, cartoonist
"Money can buy you a fine dog, but only love can make him wag his tail."
– Kinky Friedman, musician
Here Are a Few More
"Dogs are not our whole life, but they make our lives whole."
– Roger Caras, wildlife photographer
"A dog is the only thing on earth that loves you more than he loves himself."
– Josh Billings, humor writer
"The only creatures that are evolved enough to convey pure love are dogs and infants."
– Johnny Depp, actor
"My little dog—a heartbeat at my feet."
– Edith Wharton, novelist
"A dog has one aim in life… to bestow his heart."
– J. R. Ackerley, writer
"If a dog will not come to you after having looked you in the face, you should go home and examine your conscience."
– Woodrow Wilson, 28th U.S. President
"The love of a dog is a pure thing. He gives you a trust which is total. You must not betray it." – Michel Houellebecq, author
"I have found that when you are deeply troubled, there are things you get from the silent devoted companionship of a dog that you can get from no other source."
– Doris Day, actress
Adorable Dog Quotes
Sometimes, you just come across unconditional love quotes for dogs that really make you smile. They may even make you laugh! If you don't have a dog nearby to make you smile, maybe some dog quotes will.
Here are some heartwarming dog love quotes to make you grin:
"Everyone thinks they have the best dog. And none of them are wrong."
– W.R. Purche
"I'm a lot less cranky when it's just me and my dog."
– Bob Peterson
"A dog wags his tail with his heart."
– Martin Buxbaum
"Dogs are loyal, patient, fearless, forgiving, and capable of pure love. Virtues that few people get through life without abandoning, at least once."
– M.K. Clinton, The Returns
Which is your Favorite?
"Outside of a dog, a book is a man's best friend. Inside of a dog, it's too dark to read."
– Groucho Marx
"Actually, my dog, I think, is the only person who consistently loves me all the time."
– H. G. Bissinger
"You know, a dog can snap you out of any kind of bad mood that you're in faster than you can think of."
– Jill Abramson
"Puppies are nature's remedy for feeling unloved, plus numerous other ailments of life."
– Richard Allen Palm
Dog Passing Quotes
Losing a beloved dog is never easy. With dog love quotes death might feel a little less hurtful. Knowing others feel how you feel and have words of comfort can ease the pain, however slightly.
Here are some quotes for comfort after a dog's passing:
"The misery of keeping a dog is his dying so soon. But, to be sure, if he lived for fifty years and then died, what would become of me?"
– Sir Walter Scott
"Dogs come into our lives to teach us about love, they depart to teach us about loss. A new dog never replaces an old dog, it merely expands the heart. If you have loved many dogs your heart is very big."
– Erica Jong
"Dogs' lives are too short. Their only fault, really."
– Agnes Sligh Turnbull
"To call him a dog hardly seems to do him justice, though inasmuch as he had four legs, a tail, and barked, I admit he was, to all outward appearances. But to those of us know knew him well, he was a perfect gentleman."
– Hermione Gingold
"When we adopt a dog, or any pet, we know it is going to end with us having to say goodbye, but we still do it. And we do it for a very good reason: they bring so much joy and optimism and happiness. They attack every moment of every day with that attitude."
– W. Bruce Cameron
Cute Puppy Love Quotes
The only thing that makes people happier than dogs is puppies. We adore dog love quotes even more when they're about new puppies and their unconditional love.
Here are some of our favorite quotes about puppies: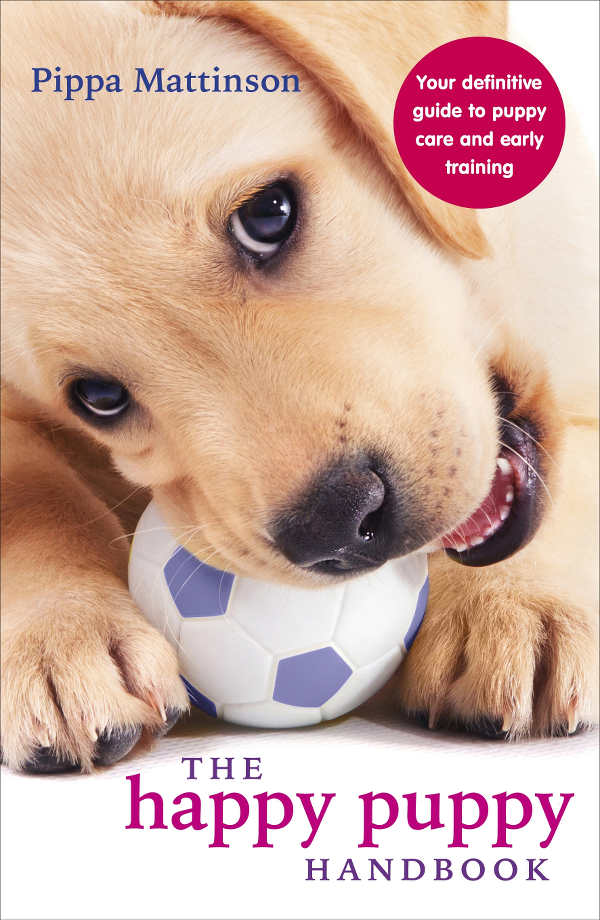 "Whoever said you can't buy happiness forgot little puppies."
– Gene Hill
"There is no psychiatrist in the world like a puppy licking your face."
– Bernard Williams
"When you feel lousy, puppy therapy is indicated."
– Sara Paretsky
"I'm convinced that petting a puppy is good luck."
– Meg Donohue
And More!
"Puppy's are God's idea of a perfect workout program."
– Stephen King
"Buy a pup and your money will buy
Love unflinching that cannot lie."
– Rudyard Kipling
"A puppy is but a dog, plus high spirits, and minus common sense."
– Agnes Repplier
"No symphony orchestra ever played music like a two-year-old girl laughing with a puppy."
– Bern Williams
Quotes About Dogs For Every Occasion
Dogs are truly a human's best friend. It's no surprise that there's so many people singing their praises.
While it's hard to encapsulate a dog's love quotes can certainly help. They can be sweet, funny, comforting or just plain silly, just like dogs.
We hope some of these quotes brought a smile to your face, just like a dog does!
If you've loved reading these quotes, make sure you take a look at our funny dog quotes, too! We've even got cute dog quotes you can check out! And some Pet Loss Quotes to help you get through the toughest times.