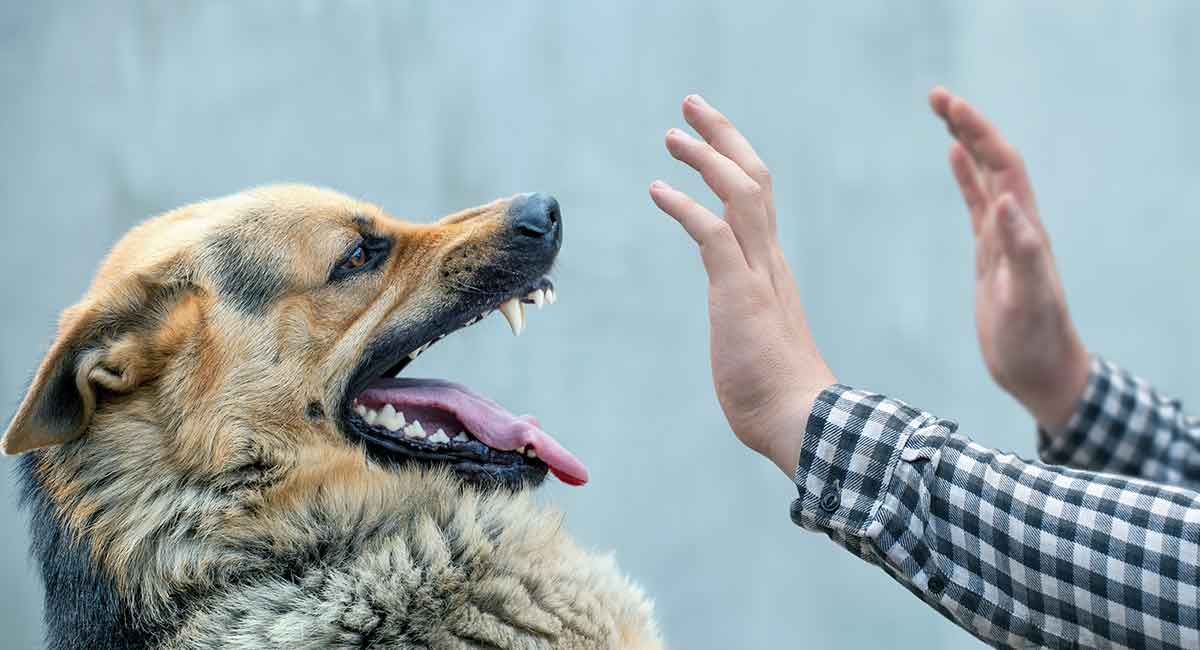 It is important to understand the basics of dog bite treatment.
It goes without saying that being bitten by a dog is an unexpected and frightening experience.
Reacting appropriately, however, can result in a more positive outcome for the patient – even if the patient is you.
If a dog bites you, someone near you, or your dog, it is easy to feel panicked.
Some advance knowledge and preparation can help you keep your cool in such a stressful situation.
Initial dog bite treatment is not complicated, and the main goal is to slow any bleeding, clean the wound if possible, and get the patient to a medical facility.
Let's go through some basic steps of how to treat a dog bite.
Dog Bite Treatment – The Basics
If you or your dog has been bitten, the first thing you will want to do is administer first aid. We will talk about first aid treatment for dog bites later in this article.
There are some other important things to keep in mind, however, before you dive in.
For instance, you should assess the situation to ensure that your actions will not lead to any further dog bites.
If a dog fight is involved, do not try to separate the dogs.
Also, if the dog or dogs involved look scared, aggressive, or in pain, keep your distance.
Remain calm, and thoroughly assess the situation before you start any dog bite treatment.
If the owner of the dog that did the biting is present, ask for proof of vaccination against rabies. Rabies is a deadly virus and rapid treatment is essential.
If the dog has not been vaccinated, your priority is to get the patient to an appropriate health care facility as soon as possible.
General First Aid Treatment for Dog Bite – for Dogs and Humans
The best way to reduce the risk of infection at the bite site is to flush it thoroughly with saline solution, or clean water if saline solution is not available.
If the patient is bleeding profusely, then it is important to stop or slow the bleeding.
This is best done by applying pressure to the wound with a clean cloth.
Even if the wound does not appear severe, you should take the patient to a medical professional as soon as possible.
If you do not know whether the dog that attacked is vaccinated against rabies, this is a matter of urgency.
Even if you know the dog is vaccinated, the wound should be examined by a doctor, and the patient may need some other shots, such as tetanus.
Dog Bite Treatment for Humans
Aside from stopping or slowing the bleeding, one of the main concerns for humans is to reduce the risk of infection.
As long as bleeding from the wound is not too severe, washing out the wound really well is the best way to do this.
Studies suggest that when wounds are properly irrigated, which means flushed with 250ml of saline solution or more, infection rates are at around 12%, compared with a 69% infection rate for wounds that were not irrigated.
Understandably, if you are dealing with a puncture wound, irrigation is difficult.
It is not advised to put alcohol, iodine or antiseptics on the wound.
Other than stopping the bleeding, washing the wound, and gathering information about the biting dog, your priority should be to get to the doctor as soon as possible.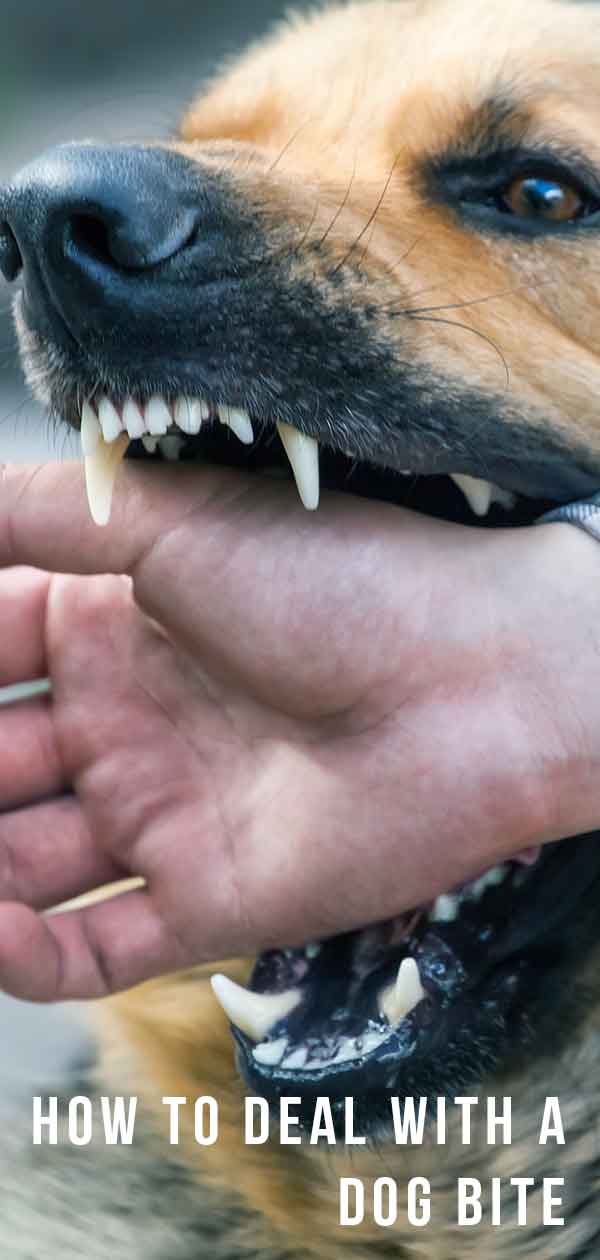 What Can You Catch from a Dog Bite?
Some common infections that you can contract from a dog bite are pasteurella multocida, staphylococci or anaerobes.
Less commonly, you could contract tetanus or rabies.
These diseases are life threatening if contracted, so they need to be taken seriously.
In the case of rabies and tetanus, you can be vaccinated against these diseases ahead of time.
This might be a good idea if you work with animals or live in an area where dogs are not required to be vaccinated against rabies.
Pasteurella multocida is a common infection that is caused by cat and dog bites.
If the wound looks infected within 12 hours after the bite occurs, then it is likely that this bacterium is to blame.
The good news is that this bug responds well to penicillin. Sometimes further measures, such as drainage of the site, are also required.
Conversely, if the infection starts to take hold after 24 hours, then it may be due to staphylococci or some other organism.
You will need to present to the doctor to get the appropriate treatment.
Dog Bite Treatment for Dogs
While many of the first aid principles for humans also apply to dogs, there is one big point of difference.
Your dog can't tell you in words how he is feeling and where it hurts – therefore when considering how to treat a dog bite on a dog, always keep your own safety in mind.
For this reason, you need to approach your dog with caution, otherwise you might end up with a dog bite too.
Frightened dogs and dogs in pain will bite, even if they are your fur baby.
The ASPCA recommends attending to the bleeding first by elevating or applying pressure to any areas that are bleeding. Stabilize your pooch in order to get them to the vet as quickly as possible.
This is because in dogs, severe bleeding can become life threatening very quickly.
Again, unlike humans, your dog will likely not understand the importance of sitting still to slow the bleeding.
If your dog is not aggressive, severe, life-threatening bleeding from a limb may be slowed by applying a tight bandage between the end of the limb and the body.
Make sure you release the pressure in the bandage for 20 seconds every 15 -20 minutes, if it is a long trip.
If at all possible, try to flush out the wound with saline solution or clean water to clear away any dirt or debris.
Get your dog to the vet promptly, so they can be checked for other injuries that may not be apparent, and so they can have any shots or antibiotics administered as required.
Dog Bite Treatment at Home
You should not treat dog bites at home without first seeking the advice of a health professional.
There is some debate amongst practitioners as to whether wounds should be covered or left open.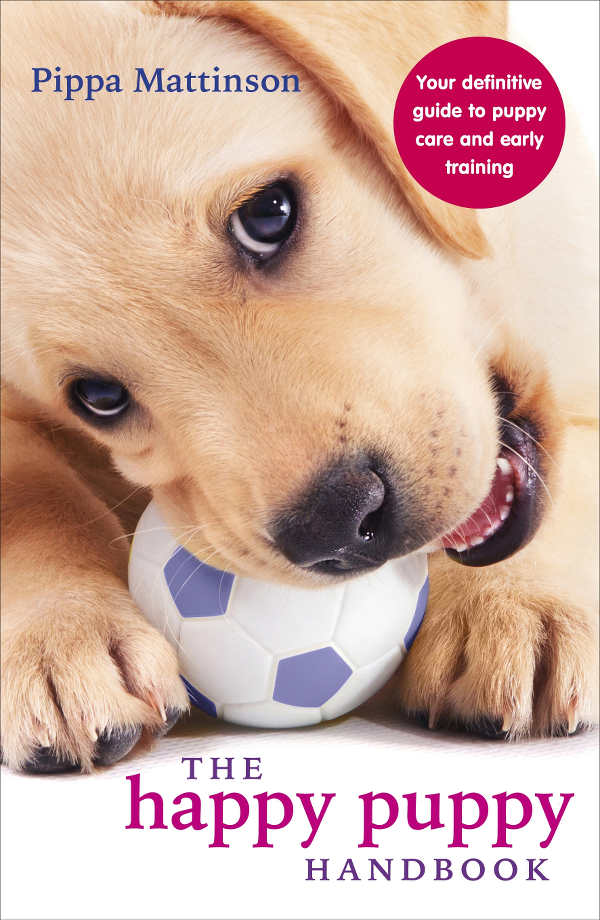 Depending on how your health care professional decides to treat the wound, the care you have to administer at home will differ.
Follow your practitioner's advice closely.
Generally speaking, any dog bite treatment at home will involve keeping the wound clean, and monitoring its appearance.
Be sure not to use any products which are not recommended by your practitioner.
If your patient is a pooch, be very careful when touching the affected area, as dogs are still likely to lash out if you touch an area that is hurting.
Be sure to take the patient back your health care practitioner if the wound is not healing or if it looks red and inflamed.
Dog Bite Treatment – Conclusion
Experiencing or witnessing a dog bite is a frightening experience, just like any emergency situation.
However, you don't need to be a trained professional to administer some basic first aid, gather relevant information and get the patient (whether human or canine) to the doctor as soon as possible.
Even for minor bites, a trip to the doctor is a good idea to make sure all shots are up to date, and that there have been no hidden injuries.
The good news is that fatal dog bites are rare, and with the correct treatment, victims usually recover well.
We hope you have found this information in this article helpful. If you have any other questions, or have an experience you would like to share, please feel free to mention it in the comments section below.
References:
MSD Manual – Consumer Version "Animal Bites"
AVMA (American Veterinary Medical Association) – "Dog Bite Emergencies"
WHO (World Health Organization) – "Animal Bites"
Smith, M.R., Walker, A., Brenchley, J. "Barking up the Wrong Tree? A Survey of Dog Bite Wound Management" Emergency Medical Journal, 2003
Morgan, M., Palmer, J., "Dog Bites" BMJ, 2007
Arons, M.S., Fernando, L., Polayes, I.M., "Pasteurella Multocida -The Major Cause of Hand Infections Following Domestic Animal Bites" The Journal of Hand Surgery, 1982
ASPCA (American Society for the Prevention of Cruelty to Animals) – General Pet Care "Emergency Care for your Pet"
AVMA (American Veterinary Medical Association) "Pet First Aid – Basic Procedures"
RSPCA (Royal Society for the Prevention of Cruelty to Animals) "First Aid for All Pets"
Bolton, L., "Which Dog Bite Wounds to Close and When?" Wounds, 2016
Yuill, C., "Bite Wounds in Dogs" VCA Hospitals