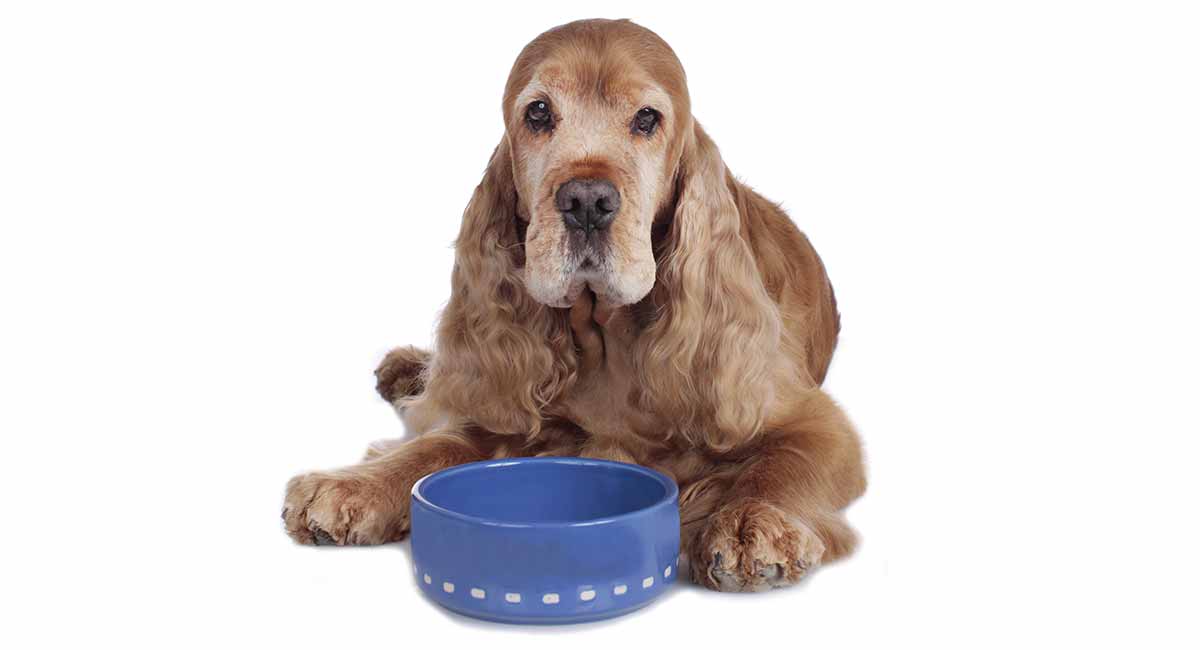 If you have an aging dog and are in need of the best dog food for seniors with sensitive stomachs, you've come to the perfect place.
Our dogs are our family.
Making sure they are comfortable during all stages of their lives is of the utmost importance to dog owners everywhere.
Products included in this article were carefully and independently selected by the Happy Puppy Site team. If you decide to make a purchase from one of the links marked by an asterisk, we may earn a small commission on that sale. This is at no extra cost to you.
What Is A Senior Dog?
Do you have a senior dog?
Dogs age faster depending on their size.
This means that giant breeds like Mastiffs and Great Danes live shorter lives than tinier canines like toy Poodles and Yorkshire Terriers.
On average, most larger breeds live around 10 years, while smaller breeds can live several years past that.
With that in mind, many experts conclude that a senior dog of a larger breed would be around the age of 5 or 6.
While a senior dog of a smaller breed may be around the age of 10 or 12.
However, it is widely accepted by most veterinarians that a senior dog is between the ages of 7 or 8.
Why Do Some Senior Dogs Develop a Sensitive Stomach?
Just like humans and every other living thing on this planet, as a dog ages, it begins to slow down.
This can affect everything from his activity level to his digestive system.
As your dog ages, he can lose the ability to digest certain foods properly.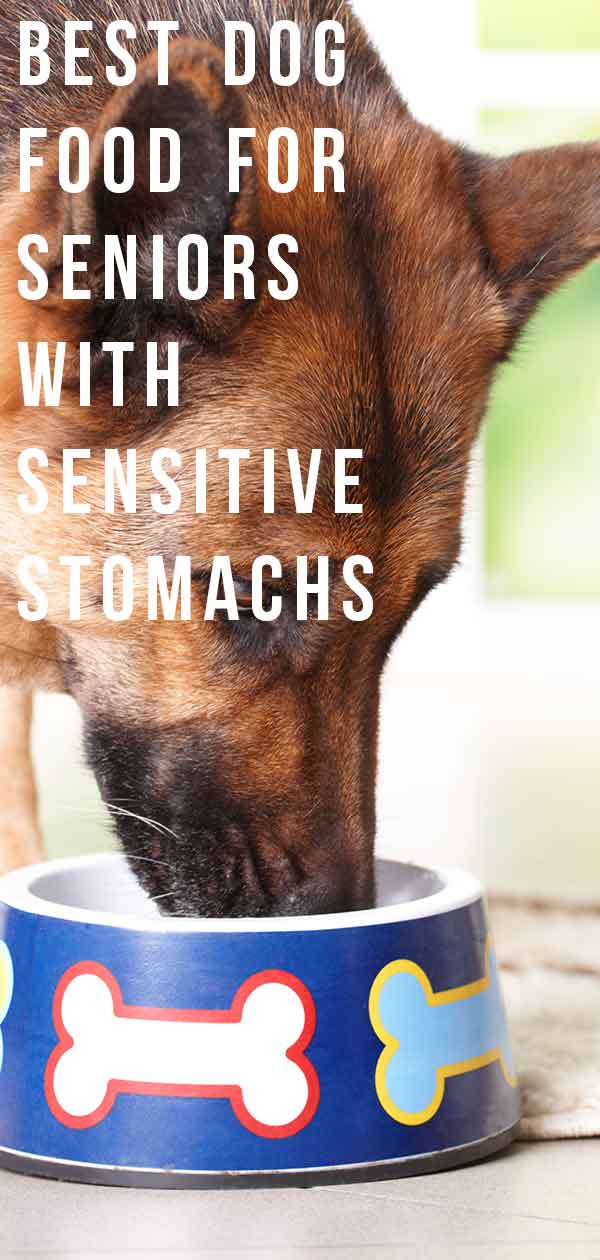 This means that certain nutrients he needs for healthy bone, organ and muscle function are no longer at his disposal.
Many senior dogs gain weight as their metabolism slows down.
Some owners may think that reducing their dog's food intake is the answer.
However, reducing a senior dog's food intake may actually be harmful to some aging dogs.
Other senior dogs may lose their appetite and become especially thin, leading owners to then assume they need to increase the calorie intake of their pooch.
Unfortunately, doubling your senior dog's meals could actually backfire on his health.
Especially if the typical dog food you have always fed him is no longer working for his aging body.
What Are the Signs of a Sensitive Stomach in Senior Dogs?
A sensitive stomach in your senior dog can present itself in different ways.
The main symptoms to watch out for could be:
Loss of appetite
Excessive drooling
Nausea or vomiting
Excessive swallowing
Excessive gas
Soft or loose stool
Constipation
Diarrhea
Blood in stool
Lethargic behavior after meals
If you see any of the above symptoms in your aging dog, it may be time to consider visiting your veterinarian to talk about changing his diet.
What Kind of Diet Is Best for the Senior Dog?
An aging dog will need a diet formulated especially for his unique needs.
As we mentioned above, some senior dogs will gain weight while others will lose weight.
Some senior dogs will have diarrhea while others will have constipation.
Protein helps to promote muscle health while strengthening the immune system.
It also improves the way your dog responds to infection, stress and even trauma, such as getting injured.
Fiber
Your senior dog may also need an increase in fiber.
However, keep in mind that not all fiber is created equal and not all fiber is good for your aging dog.
While fiber does help with constipation in senior dogs who are also overweight, it can be problematic with aging dogs who do not need to lose weight and are having loose stool.
Healthy fibers, such as beet pulp, to help reduce constipation in your older dog while also promoting glucose regulation and proper digestion of nutrients.
Remember that many older dogs suffer from dehydration as a result of lost appetite.
Switching to senior dog food
Switching your senior dog to a wet food diet formulated for senior dogs can help to increase your dog's water intake.
You can also increase your senior dog's water intake by simply offering him easy access to more water.
Try placing several water dishes throughout your home.
Make sure to keep them filled with clean, fresh water every day.
Now, let's talk about what some of the best sensitive stomach dog food for seniors might be.
Below, you will find a list of the best dog food for seniors with sensitive stomachs. Let's start with some of our favorites.
Favorite Brands for Senior Dogs with Sensitive Stomachs
Based on what we've learned above, these are some of our favorite dog food for seniors with sensitive stomachs brands.
The Solid Gold Sensitive Stomach Dry Dog Food Holistique Blendz* uses ingredients like oatmeal and fish meal to help promote healthy protein intake.
It's  low in fat and sodium to promote heart health and reduce pancreas issues.
And we really like Gentle Giants Natural Dog Food* for senior dogs with sensitive stomachs who need less crude fats and more protein.
It achieves this without adding GMOs and grease.
We are also big fans of Nutro Ultra Senior Wet Dog Food*, which offers a tasty meal in every can.
It's packed with protein and 14 superfoods essential to your aging dog's health.
But what are some of the other best dog food for seniors with sensitive stomachs options?
Wet Foods for Senior Dogs with Sensitive Stomachs
Some of the best dog food for seniors with sensitive stomachs is wet dog food.
It can help to support your senior dog's protein intake while also making sure he gets an adequate amount of hydration with every meal.
We love the CRAVE High Protein Grain Free Adult Wet Dog Food*, which ensures your senior dog gets the protein and hydration he needs.
And the Blue Buffalo Homestyle Recipe for Senior Dogs* is another natural wet food for senior dogs, formulated with real meat as the number one ingredient.
This wet dog food for seniors promises no wheat products.
It only promotes protein and whole grains to help with your aging dog's muscle function and overall energy.
We also like Natural Balance Limited Ingredient Diets with Chicken and Sweet Potato* for senior dogs who are overweight and need a bit of added fiber in their diet.
However, we don't suggest this brand for senior dogs who are thinner and losing weight.
This added fiber can result in further weight loss.
Are you still looking for the best dog food for seniors with sensitive stomachs?
Would you prefer to look at dry food for your sensitive senior dog?
Then check out the list below of dry dog food for the senior dog in your life.
Dry Foods for Senior Dogs with Sensitive Stomachs
Are you on the hunt for the best dog food for seniors with sensitive stomachs dry food?
Take a look at Nutro Wholesome Essentials.*
This brand uses farm-raised chicken for healthy protein to support muscle function.
While also helping to maintain cognitive function, immune health, and a shiny and healthy coat so your senior dog can look as good as he feels.
We are also all about the Honest Kitchen Human Grade Dehydrated Grain Free Senior Dog Food.
This is a high protein, low calorie and low-fat dog food perfect for senior dogs who need added nutrients to help promote muscle health and organ function.
Processed in a human grade facility, this senior dog food is so clean you could serve it to yourself.
Blue Buffalo Life Protection Formula for Senior Dogs* is made with natural ingredients such as chicken and brown rice to improve your dog's overall health.
Best of all, we love that it is made with Glucosamine and Chondroitin to help improve the function of joints and hips.
Specialty Foods for Senior Dogs with Sensitive Stomachs
Specialty dog foods are dog foods formulated especially for dogs with special needs.
Dogs with heart issues, kidney issues, weight issues, dental issues or food allergies may all be candidates for specialty dog foods.
Always make sure your dog needs a specialty dog food before offering it to him.
These foods can have or lack certain nutrients that may not be very good for a dog who is not in need of them.
Now, let's take a look at some of our favorite brands for senior dogs with sensitive stomachs.
For the senior dog in your life who may be a bit of a picky eater, we suggest the Tripett Grain-Free All Natural Senior Dog Food.*
This senior dog food is made with free-range lamb from New Zealand.
It contains omega 3 and 6 to help promote a healthy coat and skin.
This brand is also excellent for dogs who cannot tolerate beef or chicken due to allergies or food sensitivities.
Hill's Science Diet Senior Dog Food* is another specialty dog food that is great for seniors with kidney and heart issues.
It has low levels of sodium and phosphorus.
This senior dog food also helps promote a healthy body weight and will help to keep other vital organs working smoothly.
Homemade Options for Senior Dogs with Sensitive Stomachs
Are you still skeptical of our suggestions for the best dog food for seniors with sensitive stomach options?
Would you like to make your senior dog his meals at home?
Then you're in luck. There are a number of recipes online, and many of them are vet approved.
Just make sure you do plenty of research and never just trust someone's opinion.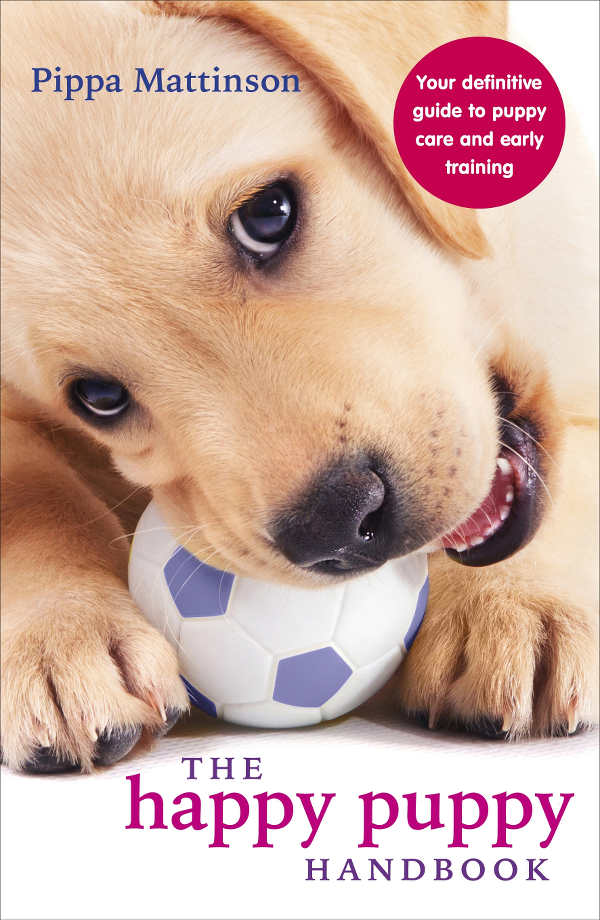 Also, before you take your dog's diet into your own hands, we always recommend consulting your veterinarian.
Your veterinarian can help you to better navigate your senior dog's diet by offering insight into what your senior dog needs versus what he does not need.
Ensure that you give him all the proper nutrients to keep him thriving.
Other Ways to Help a Senior Dog with a Sensitive Stomach
Along with finding the best dog food for seniors with sensitive stomachs, you may also want to introduce probiotics into your senior dog's diet.
Products like PetVitalityPro's Probiotic Premium Plus* can help with a senior dog's aging digestive tract.
Dog's love these soft chews, which taste like treats but act like supplements by helping to relieve diarrhea, promoting digestive health and even boosting the immune system.
Tummy Treats by PlanoPaws* is another probiotic supplement made with all-natural ingredients.
It's formulated to help with diarrhea, constipation and immune health.
We also like Pet Ultimates Probiotics for Dogs.*
With 22 species and added enzymes to help with gas and bloating, Pet Ultimates uses a powder-based product that goes undetected into your dog's food bowl.
Keeping Your Senior Dog Healthy and Happy
Ensuring that your senior dog has the best dog food for seniors with sensitive stomachs is just one of the many things you can do to help keep your aging pup in good spirits.
Along with a healthy diet, your aging dog will also need proper exercise and mental stimulation to keep him in ship shape.
Monitor your senior dog closely. Make sure to take note of the things that are difficult for him.
Is he having trouble going up and down the stairs? Does he need help to get in and out of the car?
Always be patient with your senior dog and try to offer him alternative ways of doing things in his daily life so he does not have to strain himself.
And remember, just because your senior dog is a senior, he's still a dog. Dogs are social creatures, and they still enjoy play every now and then.
Keep that puppy alive in your senior dog by getting him out and about.
Keep him active without overdoing it.
Allow him to make friends, sniff the grass and explore the world around him.
And above all, offer your senior dog lots of love.
Affiliate link disclosure: Links in this article marked with an * are affiliate links, and we may receive a small commission if you purchase these products. However, we selected them for inclusion independently, and all of the views expressed in this article are our own.
Related Articles
References and Further Reading