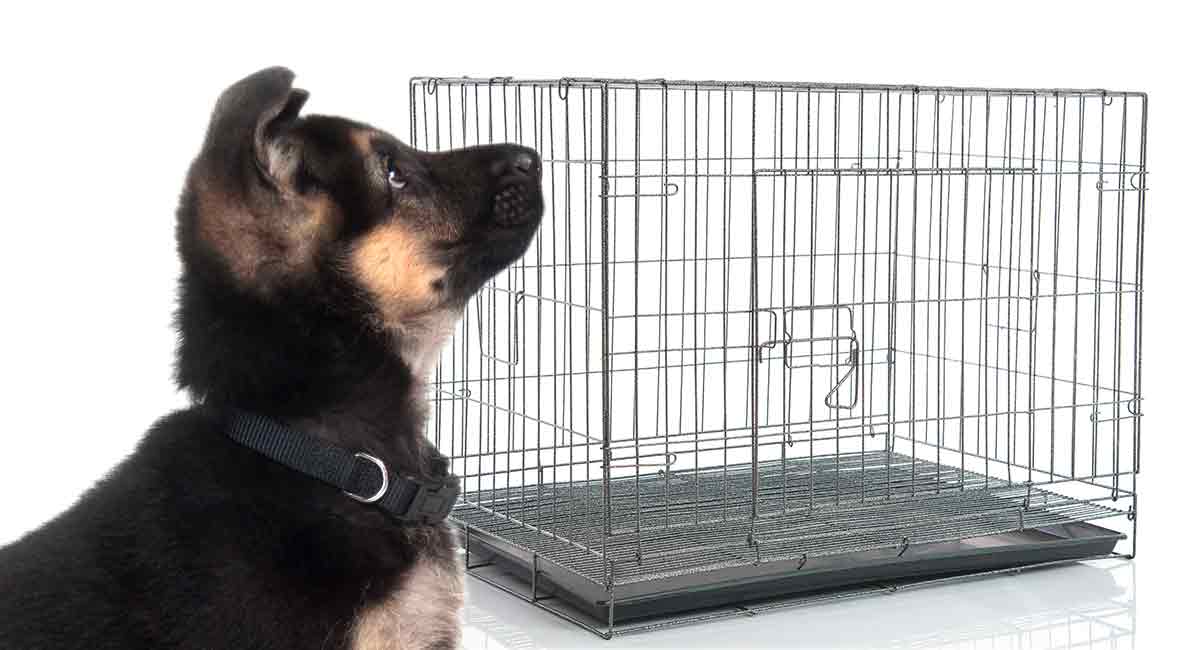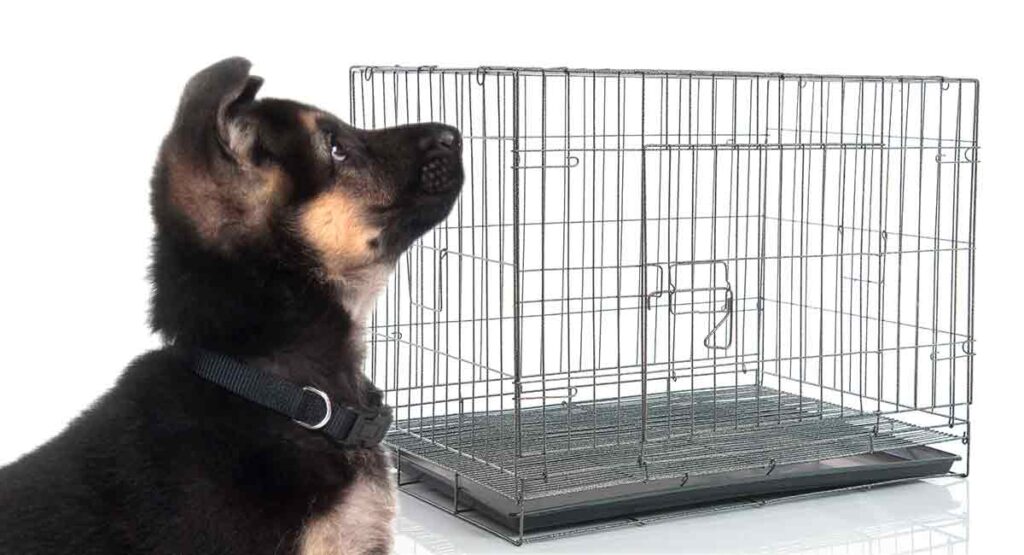 Are you wondering, what size crate for a German Shepherd dog is best?
The best German Shepherd crate size is usually either 42" or 48". But, it will depend on the size of your individual GSD.
Like any breed, male German Shepherds are often larger than females. So males will often need slightly bigger crates.
It's best to buy the right sized adult crate, even from puppyhood. You can simply use a crate divider whilst your dog is growing to its full size.
Products included in this article were carefully and independently selected by the Happy Puppy Site team. If you decide to make a purchase from one of the links marked by an asterisk, we may earn a small commission on that sale. This is at no extra cost to you.
About the German Shepherd
Have you got a new German Shepherd puppy coming into your life? It makes sense that you're searching for what size crate is best for a German Shepherd puppy!
This breed is increasingly popular. In fact, it ranks second out of 195 breeds according to the AKC!
German Shepherd dogs are known for their obedience, intelligence, and loyalty. These lovable personalities make training much easier, so it's natural to think about crate training.
We will look a bit closer at crate training later. But first let's get back to the best size crate for a German Shepherd.
German Shepherd Size
Struggling to choose what size crate for a German Shepherd? Crate size will depend on the size of your dog's breed.
German Shepherds are a large dog breed. Plus, they don't reach their adult weight until 36 months.
They can grow from 22 to 26 inches tall at the shoulder. Plus, they can weigh anywhere from 50 to 90 pounds.
Male German Shepherds are usually heavier than females.
And some individuals could fall slightly outside of this size range. The best way to estimate how big your puppy will be when fully grown is to take a look at his parents.
But what does this all mean for the best crate size?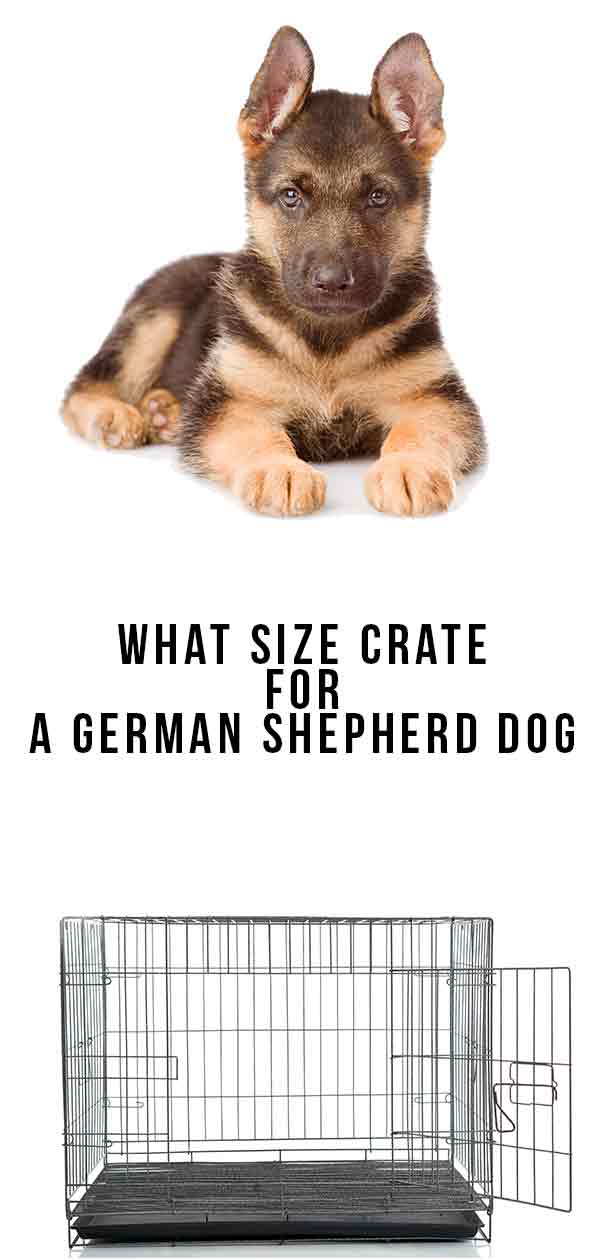 What Size Crate for a German Shepherd?
The size of your dog crate should be big enough for your dog to:
Turn around completely.
Sit up without crouching his head.
Lie on his side with paws stretched out.
So, you're going to need a pretty big crate for a German Shepherd. As a minimum you are likely to need a 42" crate.
Most people find that 48" is best. Especially if they have a larger, or male German Shepherd.
However, you might even need to go for a slightly larger option. Dog crates come in a huge variety of sizes, even up to 72".
Is Big Always Best?
If crates come in such huge sizes, why not just get the biggest crate possible for your dog?
For some people, it is a matter of space. The bigger the dog crate, the harder it can be to find space for it in your home.
However, a crate that is too big for your dog can be problematic for other reasons. If you are housetraining your dog, he may use half of a big crate as a toilet, rather than using it just for sleeping.
We will tackle how you can stop this in puppies later.
Crate training your dog will be much easier if you choose one that fits him properly.
But, now we've looked at the best size of crate for a German Shepherd, let's look at what crates are used for.
Uses of a Dog Crate
If you've never used a dog crate before, you might be wondering if you actually need one.
Dog crates have some great uses. Let's take a closer look at the four main reasons you should consider a dog crate for German Shepherd dogs.
Crate Training
Are you thinking about German Shepherd crate training? Housetraining is the main aim for many people when crate training a puppy.
Your puppy will view a properly sized crate as his resting area. So, he will not want to soil it by using it as a toilet!
You can reinforce that your puppy's crate is a resting area by adding cushions, blankets, or even putting a sheet over the sides of the crate to darken it.
Cool Down Area
If you've ever owned a puppy before, you know there are times when they can get over excited. Especially if they're spending lots of time playing with your friends, family, kids, or other dogs.
A crate is a great place for your puppy to calm down if he gets over excited.
It will help to isolate your puppy from all of the excitement in the house, and give him a chance to cool off.
Their Own Space
As much as dog owners might not want to hear it, sometimes our dogs want a little peaceful time to themselves!
If you have a crate, you might find your German Shepherd going to it himself, just to relax!
After all, dogs are naturally den animals.
Avoiding Destruction
A final way that a dog crate for German Shepherd dogs can be useful is to keep certain areas in your house safe.
If your puppy likes to dig and chew at things, a crate can be a lifesaver when you're out of the house.
A crate will stop keep your German Shepherd from accessing areas in your house that are off limits when you aren't around to supervise.
Do You Need to Crate a Puppy?
If you're asking about what size crate for a German Shepherd, you might also be asking yourself if you need to crate a puppy.
Many people find that they can raise their German Shepherd puppy absolutely fine without a crate.
However, it has some really great benefits.
Your German Shepherd crate can help with toilet training, excitable, unruly behavior, and even destructive tendencies.
If you're getting a crate for a puppy, you need to remember the German Shepherd crate size will be different for a younger, smaller dog!
German Shepherd Puppy Crate
What size crate for German Shepherd puppies? We know 42 – 48" is best for an adult GSD. But what about a puppy?
German Shepherd puppies need a crate that is the right size for them. Too small and they will be uncomfortable and unhappy. Too big and they will soil their crate.
Puppies grow quickly. So, getting the exact right size crate will get expensive if you're having to change it every few weeks.
The best solution is to start with the size you think you will eventually need when your GSD is fully grown.
Many crates come with a crate divider that you can use until they are an adult.
Why Use a Divider?
Dividers are usually sheets of plastic or metal caging that can be used to separate your dog's crate into smaller sections.
Using a divider will allow you to tailor your crate to the exact size you need. And to change it accordingly as your dog grows!
This will save you a lot of money in the long run, as you won't need to replace your dog's crate each time he outgrows it.
Plus, it means your dog won't be in a crate that is too big for him, which can be messy!
So what size crate is best for a German Shepherd puppy? The same as an adult!
Crate Types
We've spoken a lot about what size crate for a German Shepherd dog, and why you might want to use one.
But now let's take a look at a couple of our favorite crate options to consider.
They will all be in the adult recommended sizes – from 42 to 48".
Kelixu Heavy Duty Crate
The Kelixu dog crate is ideal for large dogs*. It comes in 42, 46, or 48 inch sizes.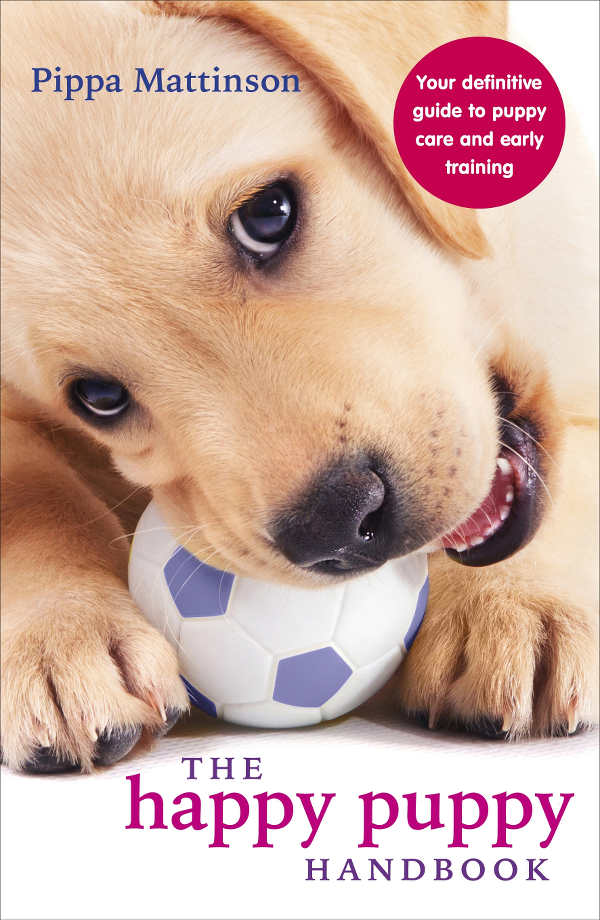 This option is built on top of locking wheels. So, it is easy to move around your home, especially if you will struggle to lift a heavy crate!
Like the previous option, the Kelixu crate has a slide out plastic tray for easy cleaning.
But this crate only has one door, and has no divider. This won't be an issue as long as you're happy with the position of the door.
However, if you're buying it whilst your GSD is a puppy, you will need to buy a divider to go with your crate.
EliteField Folding Soft Crate
The EliteField comes in 42" size*, but no bigger. So it won't be suitable for larger German Shepherds.
This crate is a little different from the others because it is made from a soft fabric over a basic frame.
It is easy to fold down and store, so would make a great travel crate. Plus, it has three doors, so you can put it pretty much anywhere and your dog can still use it.
This option comes with a free carrying bag, and a free fleece bed that will fit perfectly inside. So, it's great value for money.
However, this is one we would recommend as a travel option only, especially if your GSD is prone to chewing or digging. The fabric will be pretty easy for your dog to get through if you're using it as his main crate, so it may need replacing often.
If your GSD isn't destructive, this could also make a great permanent crate. This has no divider, so you would need to buy one separately.
What Size Crate for German Shepherds?
Now we've looked at a few options and discussed the best uses and size for a crate, we would love to hear from you.
What German Shepherd crate size did you choose?
If you've used any great crate brands, make sure to let us know in the comments.
Affiliate link disclosure: Links in this article marked with an * are affiliate links, and we may receive a small commission if you purchase these products. However, we selected them for inclusion independently, and all of the views expressed in this article are our own.
Related Articles
References