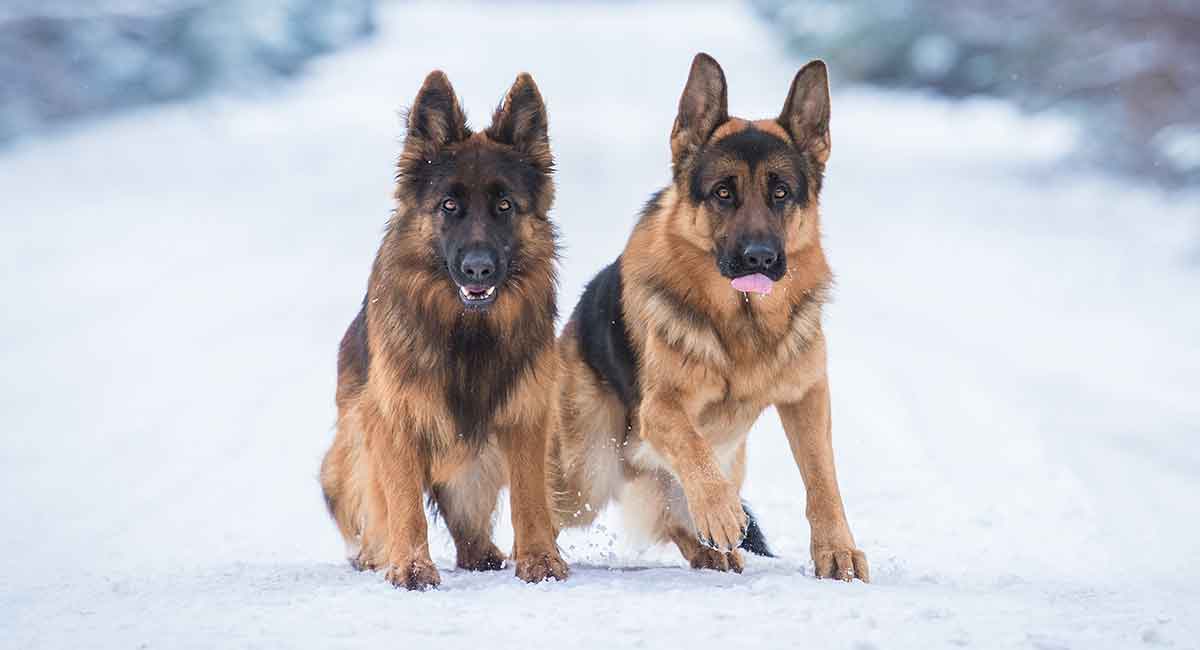 The main dog breed registries only recognize one type of German Shepherd Dog, so in that sense there aren't lots of different types of German Shepherds.
But inevitably, breeding lines used for different purposes, or bred to match their breeder's own perfect idea of a GSD, have taken on distinctive qualities.
Some breeders have even tried to develop alternatives to the traditional breed standard, and gain official recognition for them in their own right.
Are There Different Types Of German Shepherds?
The American Kennel Club (AKC) and the Kennel Club in the UK each only have one type of German Shepherd Dog on their registries.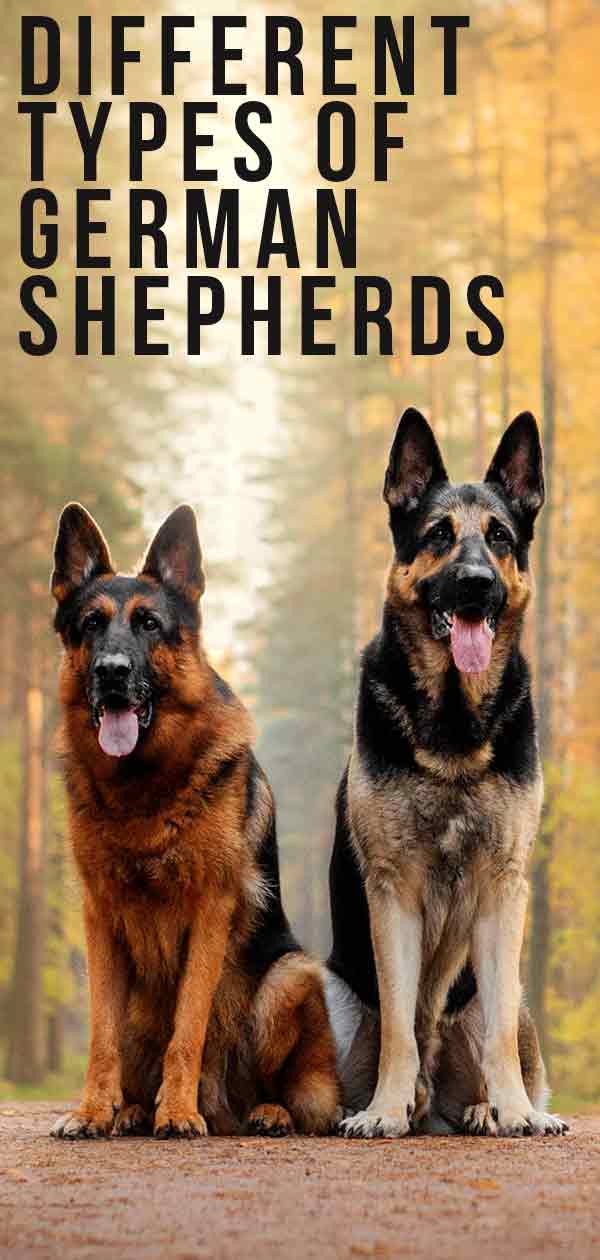 This is also true of the Federation Cynologique Internationale (FCI) – a European registry which serves dog owners internationally.
The Australian National Kennel Club takes a slightly different approach however, and we'll come to that in a moment.
But first let's look at some of the criteria we can use to separate German Shepherds into informal groups:
The Difference Between Working And Show Type German Shepherd Dogs
Like lots of working breeds, German Shepherds have diverged over time into breeding lines which produce the most successful working dogs, and breeding lines which produce the most successful show dogs.
Working German Shepherds tend to be stockier, straighbacked, and generally more rugged looking.
German Shepherds bred for show have gradually begun to appear more refined and slender.
Worryingly, there has also been a trend towards show dogs with shorter back legs than front legs, causing their spine to take on an uncomfortable banana-like curve.
Different Coat Types On German Shepherd Dogs
Most German Shepherd Dogs have a medium length, thick, coarse coat.
But a small number carry two copies of a recessive gene for long hair, which means they grow long coats.
In most countries, a long coat is regarded as undesirable by GSD purists.
The AKC, Kennel Club and FCI all record purebred longhaired Germans Shepherds on the same register as their shorthaired counterparts, but they're disqualified from taking part in shows.
The Australian National Kennel Club has taken a slightly different approach.
In Australia, long haired GSDs are recorded separately on their own register.
They're called German Shepherd (Long Stock Coat) Dogs, and their breed standard is word-for-word the same as the German Shepherd Dog's, except for the description of coat length.
They can enter the show ring in the German Shepherd (Long Stock Coat) class, where they'll be judged against other long haired GSDs.
This is the only true example of a different type of German Shepherds.
Different Types Of German Shepherds – Supersized and Scaled Down
One of the ways breeders have sought to change and adapt the German Shepherd breed is by creating different types of German Shepherds which are larger or smaller.
Within any dog breed there is variation in size, and there are individuals who fall near the top, or the bottom, of the desired weight range.
Some pedigree breeders end up specializing in breeding lines of dogs which are consistently larger or smaller than the average GSD.
But other breeders have gone a step further, and used outcrossing to create new breeds which honor their favorite bits of the German Shepherd whilst changing others.
These dogs aren't officially types of German Shepherd, because they are mixed breed dogs, bred to a different standard, and in some cases working towards recognition as a new breed in their own right.
Shiloh Shepherds
One such example is the Shiloh Shepherd.
Shiloh Shepherds were developed in the 1970s and 80s by a breeder named Tina Barber.
Barber wanted to produce a dog which looked like a large German Shepherd, but with lower rates of hip dysplasia, and a more placid temperament.
She sought to achieve this by outcrossing GSDs with Alaskan Malamutes and Canadian White Shepherds, amongst other breeds.
Shiloh Shepherds aren't included on any of the major breed registries.
But they are recognized by the American Rare Breed Registry, a low profile organisation which champions lesser well known dog breeds.
King Shepherds
Another example is the King Shepherd.
King Shepherds were developed by American breeders in the 1990s to combine the best of the GSD's trainability with other desirable traits from livestock guarding breeds and sled dogs.
The American King Shepherd Club is keen to stress that King Shepherds don't just look like large, long haired GSDs. But to most casual observers, that is exactly what they do look like.
Miniature German Shepherds
At the other end of the scale, some people looking for their next puppy are keen to find out if there is a small type of German Shepherd available.
These people love the full-sized original, but perhaps live in an apartment, or don't have access to enough outside space for one.
We've explored how breeders have attempted to meet the demand for small German Shepherds, and their pros and cons, in this article.
Different Types Of German Shepherds – Sorting By Color
The different colors of German Shepherd recognized by the breed standard could be thought of as different types of GSD, if you like.
The AKC breed standard for German Shepherds doesn't specify a list of accepted colors. Most colors are accepted, but rich, dark colors are preferred.
The best known GSD colors are black and tan, and sable.
But German Shepherds can also be silver, and completely black.
White German Shepherds are disqualified from the show ring, so some breeders have developed this striking color as a different type of dog in it's own right.
The White Shepherd is only recognized by the United Kennel Club (UKC) so far, and it's not strictly just a different colored German Shepherd – their breed standard has evolved in other ways too.
Creating Different Types Of German Shepherds Through Mixed Breeding
Over the past three decades, we've seen an enormous rise in the number and popularity of designer dogs – litters created by mating dogs from two different pedigrees.
Since German Shepherds are popular in their own right – the 2nd most registered breed with the AKC in fact – it's hardly surprising that they frequently provide one half of a designer dog mix.
These mixes aren't purebred dogs, so once again they can't technically be regarded as categories of German Shepherds.
But they are types of dogs which are likely to share very GSD-like looks and temperaments.
Let's take a look at some examples.
German Shepherd Dogs Mixed With Other Herding Breeds
German Shepherds belong to the herding group of dog breeds. These breeds instinctively try to round up other animals, and they make valuable livestock guardians.
German Shepherds mixed with other herding breeds are likely to act in a predictable way around other animals, but their behavior around people and their looks can be highly variable.
Examples of these mixes include
the Corgi German Shepherd mix,
Large German Shepherd Dog Mixes
All of these mixes are likely to produce a dog which is larger than a German Shepherd.
But the nature of crossbreeding means it's impossible to predict whether they'll be just like GSDs, but bigger, or different in lots of ways:
Great Dane German Shepherd mix
Friendly German Shepherd Mixes
Historically, German Shepherd Dogs have been popular as guard dogs as well as herding dogs.
Their size is intimidating, and they're often reserved or wary around strangers, so they're easily taught to sound an alarm if they see someone unfamiliar approaching your property.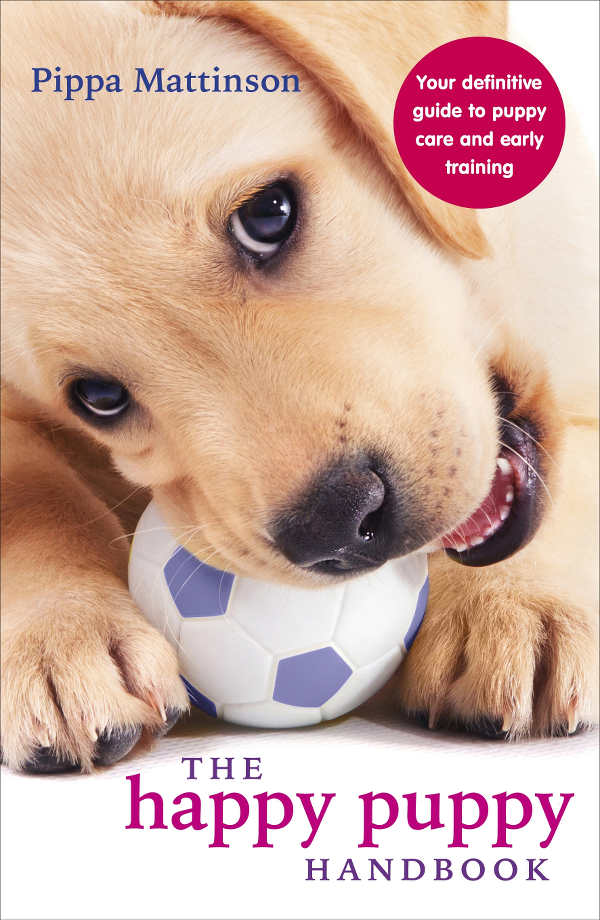 In some of the most sought after German Shepherd mixes, GSDs are paired up with more naturally outgoing and gregarious breeds.
For example:
The results might be a dog with lots of German Shepherd traits, but who's happy approaching and befriending new people.
Or it could be a dog with the typical reserve and aloofness of a GSD, and the looks and instincts of the other breed.
It's impossible to control!
Surprising German Shepherd Mixes
These unexpected mixed breed dogs pair up the GSD with a very different mate.
Poodle German Shepherd mix
Chow Chow German Shepherd mix
There are lots of things about these puppies which you won't find out until they're grown up – like what their coat will be like, how big they'll get, and what they're personality will be like.
To read more about creating different types of dogs by mixed breeding, and its pros and cons, visit us here.
Different Types Of German Shepherds
So there you have it. Outside of Australia, there is only one type of German Shepherd on the major breed registers.
But within the German Shepherd breed, there is lots of variation in types of individuals.
And the noble GSD has been a popular starting point for developing new breeds, many of which still have a lot in common with their forefathers.
What's your favorite type of German Shepherd? Is there a color you love above all others? Do you think the bigger, the better?
Let us know in the comments box down below!
Sources
American Kennel Club
American King Shepherd Club
Australian National Kennel Club
Kennel Club
Shiloh Shepherd Dog Club of America
United Kennel Club