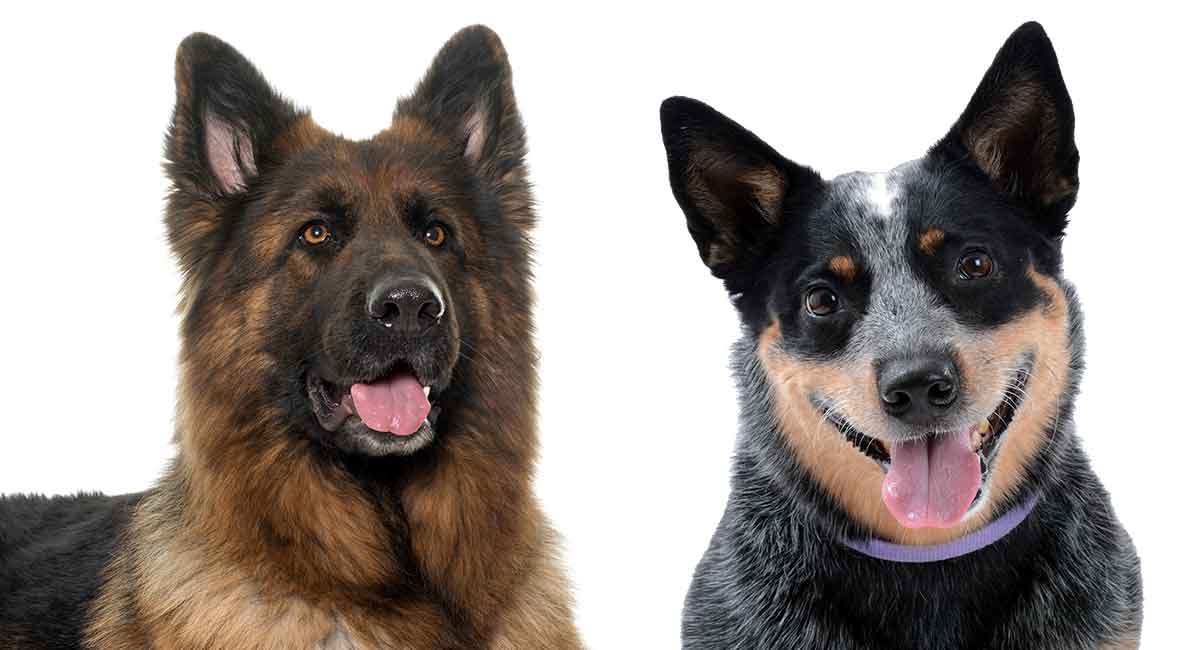 A Blue Heeler German Shepherd mix dog has one German Shepherd Dog parent, and one Australian Cattle Dog parent. This is an incredibly intelligent and loyal hybrid. They are friendly and loving to their families, but wary of strangers and make great watchdogs. Positive training, plenty of exercise, supervision and companionship are essential to keep these active, energetic working dogs happy.
Contents
Where Do They Come From?
This is a relatively new crossbreed, with a limited history. However, we can look to the parent breeds to learn more about these dogs. Both the German Shepherd and the Blue Heeler share a similar history. Both were bred to be herding dogs, primarily to be used on cattle ranches.
In the late 1800's, a German named Captain Max von Stephanitz bred the original German Shepherd to be the best herding dog Germany had ever seen. He then spent the next 35 years refining the breed, while promoting it and forming the first German Shepherd club in existence.
As commercial husbandry took over, and the need for herding dogs declined, the German Shepherd retained its role as a working dog. It quickly became a top choice for law enforcement agencies, who appreciated the breed's fierce loyalty, intelligence and agility.
The Blue Heeler was also bred to herd cattle, but this time in Australia.The breed was developed through a complex mix of breeds including Collie, Dalmatian, Black and Tan Kelpie, and even a feral breed known as the Dingo.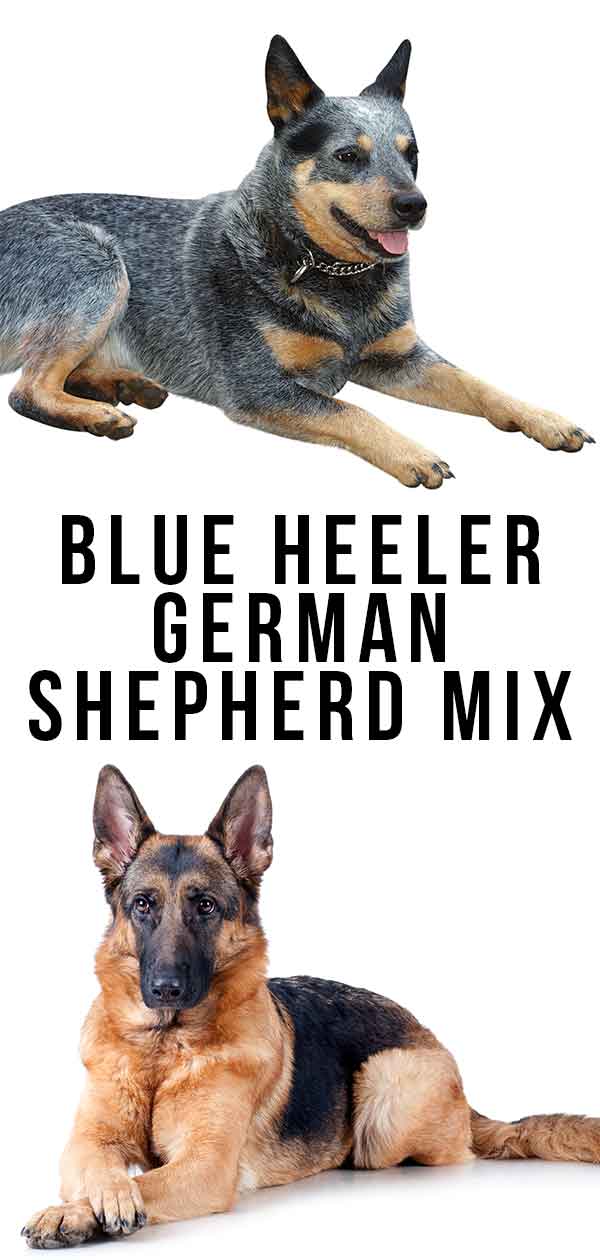 Blue Heeler German Shepherd Mix Appearance
Like any mixed breed, the Blue Heeler German Shepherd mix can take on more characteristics from either parent breed. Thus, you could end up with a mix that looks more like a German Shepherd, or more like a Blue Heeler – and anywhere in between!
There is always some variability with mixed-breed dogs like this, so keep that in mind. With that said, we can look at the details of the parent breeds to get a good idea of the general appearance and size that a German Shepherd Blue Heeler mix might take on.
The German Shepherd is a large dog, weighing between 50 and 90 lbs and measuring 22-26 inches tall. The Blue Heeler is short and stocky and generally smaller, at 35-50 pounds and a typical 17-20 inches tall.
Thus, you can expect your Australian Cattle Dog German Shepherd mix to be somewhere in the middle – around 40-80 pounds, and 19-25 inches tall. Again, this varies from dog to dog and is difficult to predict!
As far as their coats, both parent breeds have thick double coats to protect them from the elements. The GSD's is a medium length, while the ACD's is generally short.
Both dogs tend to shed a lot, particularly in the spring as they prepare for the warmer months.
Temperament Traits
The German Shepherd has a confident, intelligent and courageous temperament. On the other hand, the Blue Heeler has an alert, curious and watchful personality. Both are extremely loyal and protective.
These tendencies can be both positives and negatives at the same time. For instance, the mix's tendency to guard and protect their family makes them great watchdogs, but can also make them very distrustful of (or even aggressive towards) strangers.
Their intelligence and confidence makes them able to accomplish incredible feats, but can also make them stubborn and difficult to train. In short, this mix needs an experienced owner.
If not properly trained and socialized, this breed can be aggressive and is prone to guarding tendencies. Early and frequent socialization is very important!
One need only to look at the purpose these dogs were bred for, and what they are used for today. Both breeds are herding dogs for large animals, designed to both herd and protect large groups of big animals. They are excellent at what they do, but these instincts can make them difficult to keep in domestic situations.
Do They Make Good Family Dogs?
This breed can make for a good family pet, for the right situation.
While they are generally okay around children, they should always be supervised. The Blue Heeler's tendency to herd can lead to them nipping children as they run, and the GSD's aggression can potentially cause problems.
That said, this mix can also make for a loving, and fiercely loyal, companion dog. When push comes to shove, they will not hesitate to protect their family, making them excellent watch dogs. For experienced owners, this breed can make for a good family pet.
Training
The Blue Heeler GSD mix is a very intelligent dog that can be taught to do just about anything. With that said, they are definitely not the easiest breed to train.
Training should start early, and be conducted often. Positive reinforcement training is the most effective way to train your dog.
Socialization is also important – both with other dogs, other animals, and with humans. This mix is not naturally outgoing. So, socialization is even more important than it is with many breeds.
Ideally your pup should be trained and socialized from a young age, for best results.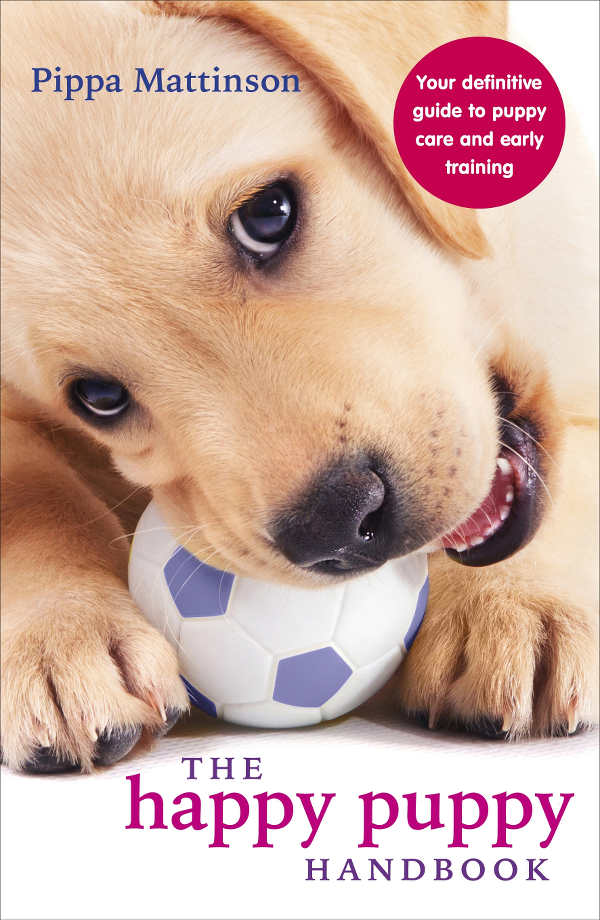 This is also a fairly high-energy breed that will need plenty of exercise. Aim for at least 2 long walks per day, and ideally mix in some higher-intensity exercise like running or hiking.
You should also seek to give your dog mental stimulation by giving them challenging tasks. The Blue Heeler German Shepherd mix loves to have a job to do!
Blue Heeler and German Shepherd Health
This mix is generally fairly healthy, with an expected lifespan of 11-14 years. Although, like any breed, some health concerns are possible.
The German Shepherd brings with it a high likelihood for back problems due to the intense slope of their back. You can visually see this in many GSD's.
Hip and elbow dysplasia is also common in both breeds, as are certain eye problems and allergies.
Some of these conditions can be tested for, and some cannot. To maximize your chances of getting a healthy pup, try to source your dog from a reputable breeder, or adopt an adult dog.