Welcome to our complete guide to the Shiloh Shepherd.
Giving you all the information you need about this fascinating breed.
Do you want to know the difference between a Shiloh Shepherd and a German Shepherd?
Or are you looking to understand the Shiloh's ideal home, exercise routine and grooming requirements?
Maybe you just want to know where to buy registered Shiloh Shepherd puppies!
Whatever your questions are, we have got you covered.
What's In This Guide
Shiloh Shepherd FAQs
If you've got a specific question about Shiloh Shepherds, perhaps it's one of these.
Follow the links for a quick answer!
But if you want to know absolutely everything, join us now to start at the beginning!
Breed At A Glance
Popularity: On the rise.
Purpose: Founded from herding breeds, this gentle giant is now bred for companionship and service.
Weight: Females 100-120lb, males 140-160lb
Temperament: Happy, devoted, and hard working.
The Shiloh Shepherd is a formidable sight, but this graceful giant is gentle on the inside too.
Unsurprisingly, he owes his origins to German Shepherds and the breeders who love them.
In this review, we'll find out more about the first Shiloh Shepherds, and what makes them unique and special today.
Shiloh Shepherd Breed Review: Contents
What is the Shiloh German Shepherd?
The Shiloh originates from the German Shepherd.
Breeder Tina Barber started selectively breeding German Shepherds to emphasize the characteristics of a large dog that is intelligent and reliable.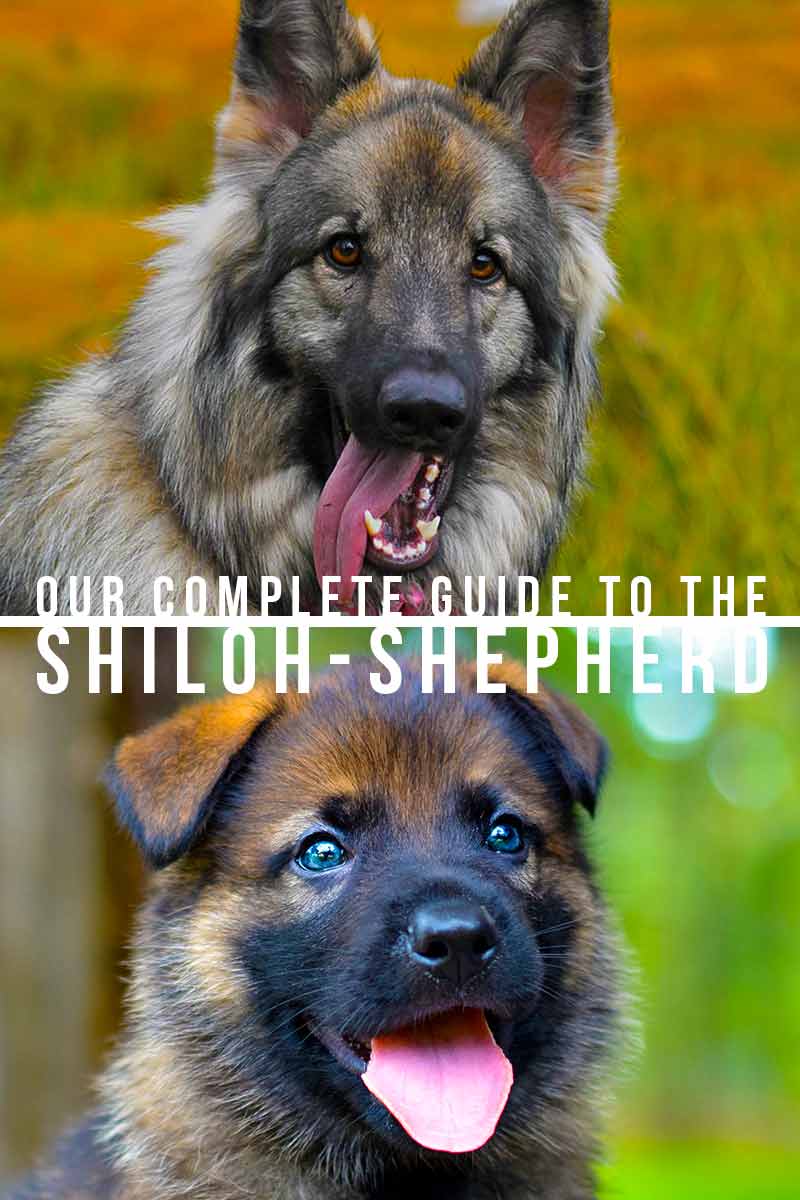 Barber wanted these dogs to have good health and perfect hips.
Hip dysplasia is a common medical condition in larger breed dogs, including German Shepherds.
One of Barber's goals was to see if she could get rid of this issue for the breed.
History of the Shiloh Shepherd
By the 1980s, these dogs were noticeably bigger than the standard German Shepherd.
They also allegedly had a softer and more stable temper.
In 1990, Barber wrote a Breed Standard for the Shiloh, and founded the Shiloh Shepherd Dog Club of America.
This is currently the only approved parent club for this breed, and they follow Barber's Breed Standard.
An International Shiloh Shepherd Registry (ISSR) was established in 1991 in order to register and help regulate this new breed.
Achieving Wider Recognition
At present, the Shiloh Shepherd has not been registered as a pure breed by the American Kennel Club (AKC).
The breed is under consideration for achieving an AKC registration but there are still some hoops left to jump through.
What Breeds Make Up the Shiloh Shepherd?
Barber and her fellow Shiloh Shepherd breeders didn't just use German Shepherds to found the Shiloh line.
They also used other breeds to secure desirable traits, and increase genetic diversity.
Some of the breeds which can take credit for the modern day Shiloh include:
Each of these breeds had physical or mental attributes which the founding Shiloh breeders believed belonged in a perfect dog.
Fun Facts About Shiloh Shepherds
At 66-76cm tall at the shoulder, Shilohs are about 20% bigger than their German Shepherd cousins.
Shiloh Shepherd Appearance
A Shiloh Shepherd looks very similar to a German Shepherd, except oversized.
Shiloh's come with one of two coat types; either smooth or plush.
Smooth coated Shilohs have a thick, double undercoat and will be more suited to a colder climate.
Plush coated Shilohs appear larger than their smooth counterparts, thanks to the thicker, fluffier coat.
These dogs can have the appearance of a lion's mane around their neck, thanks to the plushness.
Shiloh Shepherd Colors
Shilohs can come in a variety of colors.
The most common appearance is a two-tone similar to the German Shepherd, typically black with a tan, beige, cream or reddish color.
Although more rare, you can also find a solid white Shiloh shepherd or a full black Shiloh Shepherd (occasionally with a small white patch on the chest).
Shilohs have a bushy tail with a slight curve, which hangs down below their backline.
You won't find a pure bred with a coiled or ringed tail, or one that rises up above their back.
How Much Does a Shiloh Shepherd Weigh?
Male Shilohs range in size from 28 to 32 inches tall.
They are at least 28 inches long and ideally weigh 140-160 lbs, at full maturity, which is considered to be three years old.
Females tend to be only slightly smaller at 26-29 inches tall and at least 26 inches long.
Their ideal weight is 100-120 lbs at adulthood.
Shiloh Shepherds should always appear longer than they are tall, and they are bred to have a straighter back than German Shepherds.
Shiloh Shepherd Temperament
Shiloh Shepherds have superlative personalities.
The German Shepherd is often described as a true dog lovers' dog. But the Shiloh takes this and cranks it up another gear.
Unlike GSDs, whose original purpose was to work, Shilohs have always been bred with companionship in mind.
The friendliest, most affectionate and eager to please individuals were sought out for the Shiloh breeding program. The perfect Shiloh is said to be bold yet gentle, courageous yet sweet.
They get on with children and other pets.
These dogs are also remarkably intelligent. They can pick up commands easily, and love to show you how much they can do.
They don't just love to be around you. They want interact, and join in with your activities.
For this reason they're best suited to households where someone can be home all day and provide company in return. These dogs don't settle well without things to do and people to see.
Are Shiloh Shepherds Protective?
Shilohs are bred to exhibit a medium-soft to soft temperament.
Both temperament types are passive and friendly; they tend to be happy, stable, willing to work and eager to please.
Medium-soft temperaments love people and tend to be very open and welcoming.
However, they can also be trained to hold onto a target on command (this is what happens when a police dog catches a suspect).
Soft dogs do not have that trait, and make ideal companions for children as they tend to exhibit lots of patience and love.
There is a possibility of a Shiloh having a medium-hard temperament, which means a much more protective outlook.
You won't know how your puppy's personality will develop, so a great program of socialization is essential.
Are Shiloh Shepherds Aggressive?
Shilohs are big dogs, so the thought of an aggressive Shiloh Shepherd is rather alarming.
Dogs resort to aggression out of fear, however the mild mannered Shiloh is usually calm and happy in all situations and around all people.
A well raised and socialized Shiloh will not respond to strangers aggressively, although a nervous individual might take a little more time to warm up to them.
Training and Exercising Your Shiloh Shepherd
Shilohs have been affectionately referred to as slow and steady companions.
They love long walks – their size and athletic build lend them natural stamina.
Shepherds are intelligent dogs, and they require mental stimulation as well as exercise to keep them happy.
This can be achieved by obedience training, trick-training or giving them a 'job' to complete.
They have the ability to pick up new skills and commands without excessive repetition.
The breed standard speaks to the natural willingness of the breed to carry packs or pull sleds.
Whether a GSD or a Shiloh, Shepherds tend to do well working and have been employed as police dogs, search and rescue dogs and herders.
Their size, intelligence, endurance and willingness to work have made them ideal for this sort of role.
It is important to be aware that if your Shiloh is left without a regular job or mental exercise, he or she could become unhappy and start having behavioral issues.
Shiloh Shepherd Health – Hip Dysplasia
Larger breed dogs, including Shiloh Shepherds, have a history of hip dysplasia.
Hip dysplasia is a malformation of the bones in the hip joint. Over time, the abnormal bone shape causes arthritis, lameness and pain.
One of Barber's goals in creating the Shiloh breed was to try to breed out the genes which predispose dogs to developing hip dysplasia.
However, bad genes aren't the only risk factor for this condition. A study published by the Institute of Canine Biology reports that only 15-40% of hip dysplasia cases can be linked to genetic traits.
A dog's diet, weight and exercise can also be responsible.
A study conducted in 2006 with 48 Labrador Retrievers found that puppies raised on a calorie-controlled diet had a lower probability of suffering hip dysplasia.
Furthermore, the ones who ended up with the disease developed it later in life and their symptoms weren't as severe.
Protecting Puppies
To keep up Barber's legacy of protecting Shilohs from hip dysplasia, only purchase a puppy from a breeder who health tests their breeding dogs.
Health tested Shiloh Shepherds will receive hip scores, which a good breeder will be happy to share with you.
As you pup grows up, take them for annual health checks with their vet, and discuss their weight on each f these visits.
Shiloh Shepherd Health – Compressive Myelopathy
Another condition potential Shiloh owners should be aware of is compressive myelopathy – compression of the spinal cord.
The gene for degenerative myelopathy has been found in Shiloh Shepherds in clinical trials.
This condition has been linked to a particular line of Shiloh Shepherds, so you need to make sure there is no family history of the condition in your chosen breeder's dogs.
Shiloh Shepherd Health – Lifespan
Shilohs are a relatively new breed, and they aren't currently recognized by any registry.
So perhaps it's inevitable that we don't have any statistics about how long Shiloh Shepherds live from a large sample of dogs.
Anecdotally, they live for about 9-14 years, on a par with German Shepherds.
As a rule, the average lifetime of a dog decreases as they get bigger.
This correlation predicts that a Shiloh Shepherd should have a shorter lifespan than a GSD.
However, crossbreed dogs and dogs with a recent history of out-crossing often enjoy better health and a longer life due to the increase in genetic diversity – a phenomenon known as hybrid vigor.
It could be that hybrid vigor balances out the impact of size on Shiloh Shepherd lifespan, relative to GSDs.
Shiloh Shepherd Grooming
Let's move on to daily care of a Shiloh Shepherd.
Is grooming this big dog a big commitment?
Smooth coated Shilohs shed more, but are less likely to have matting, compared to the plush coats.
The plush coat is made up of very fine hairs, which can easily mat.
Due to this, they need more regularly grooming than the smooth coated variety.
Brush them two or three times a week with a suitable brush, to remove dust, dirt, tangles and debris.
Occasional baths will keep them looking smart and smelling sweet.
Use an extra gentle shampoo, and keep washing infrequent to protect their delicate skin.
Do Shiloh Shepherds Make Good Family Pets?
Shiloh Shepherds need regular exercise, mental stimulation and companionship.
They tend to be gentle, good natured and friendly, which is good news for other pets already living with you.
Socialization and meeting their parents is still essential, due to their recent German Shepherd ancestry.
They are large to giant-sized; need regular walks and lots of mental exercise.
You also face the risk of bringing home a soft tempered dog that is 120 pounds or more and wants nothing more than to sit in your lap!
If you are willing to open up your home to a gentle giant, who enjoys long walks on the beach, stimulating conversation, and companionship, this might be the dog for you.
Rescuing a Shiloh Shepherd
For lots of prospective owners, rescuing a dog and giving them a second lease of life is more appealing than raising their new friend from a puppy.
Rescuing an older Shiloh Shepherd gives you a better insight into their personality, and a clearer understanding of their health and veterinary needs.
You can read more about the pros and cons, and decide which path is better for you over here.
At the bottom of this article, we'll link to some organisations specializing in rehoming rescued Shiloh Shepherds.
Finding a Shiloh Shepherd Puppy
If you'd like to meet your Shiloh Shepherd as a puppy and have a hand in raising them, then our Puppy Search Guide can help you get started.
Whether searching for Shiloh puppies, or any other breed of puppy, please make sure you do your research.
Make sure that you are happy with the temperament of both parents, and that the breeder is open and candid about their operation.
Avoid breeders who always have litters available, or who find excuses why their puppy's mom isn't available to meet.
These are common signs of puppy farms – visit this article for more warning signs to look out for.
Ask for proof of good hip and elbow scores, and check that there is no family history of compressive myelopathy.
How Much is a Shiloh Shepherd Puppy?
Shiloh Shepherd price varies between breeders.
At the time of writing, Shiloh Shepherd prices in the US typically start around $800.
Females usually cost a little more than males.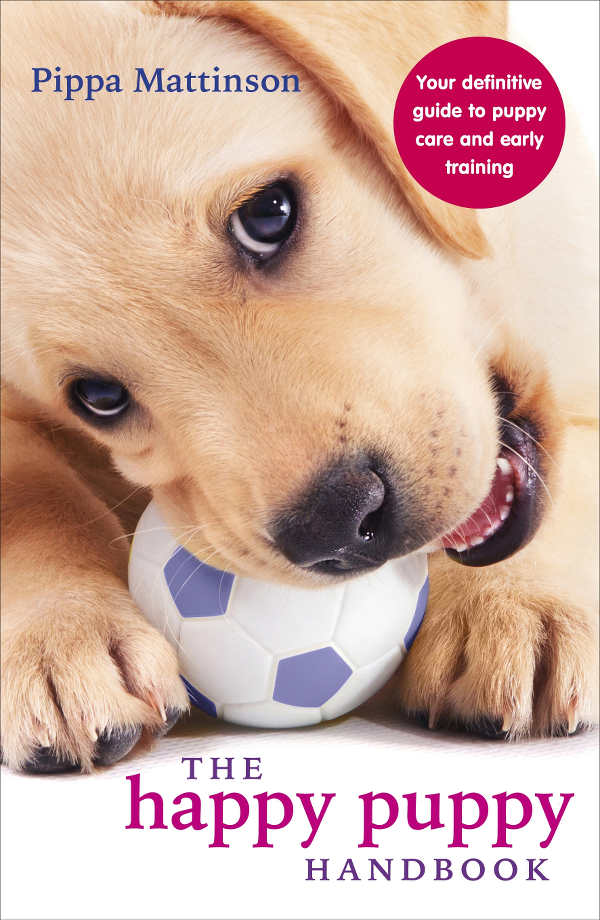 There might be additional costs if the dam needed extra veterinary care during pregnancy, or a c-section.
Ask your breeder whether the cost includes vaccines, an early supply of food, a short period of pet insurance, and spaying or neutering.
Whilst the upfront cost of a Shiloh Shepherd might seem expensive, it is a tiny proportion of the lifetime cost of owning a dog.
Raising a Shiloh Shepherd Puppy
Caring for a vulnerable Shiloh Shepherd puppy is a big responsibility.
This article will help prepare you for what to expect on day one.
And our puppy training pages will help you get off to a strong start.
Recall training and potty training can begin on day one.
As soon as your Shiloh puppy is settled, you should also look for places to socialise them and give them valuable positive first experiences with other people and dogs.
Popular Shiloh Shepherd Breed Mixes
Mixed breed dogs are growing in popularity, but as Shilohs' devoted breeders strive for recognition with the big breed registries, their attention isn't on crossbreeding.
If you own a Shiloh Shepherd mix dog, we would love to hear about them in the comments box.
Tell us what mix they are, and how they came about!
Similar Breeds
Is the Shiloh Shepherd nearly right for you?
These breeds all have qualities in common with the Shiloh, mixed with other traits which make them special and unique in their own right.
Old English Sheepdog
Newfoundland
Pros And Cons of Getting A Shiloh Shepherd
We've delivered a lot of information about Shiloh German Shepherds for you here!
Here's a summary of their best qualities, and the reasons to be cautious before committing to one.
Cons
This giant dog needs a big home, and substantial outdoor space too.
That beautiful coat is high maintenance – you'll be making a big commitment to grooming and clearing up shed hair.
Since they are only recently established, they might be hard to find, depending on your area.
Pros
These friendly dogs have been bred to have all the GSD's intelligence and devotion, but without their reserve – socialising them should be easier.
As they've been bred for companionship rather than work, they have all round winning personalities.
Shiloh Shepherd Products and Accessories
This big dog needs grooming tools which are up to task – we've reviewed some of the best brushes for their coat type here.
When you wash their coat, stick to one of these ultra gentle shampoos, which won't strip out natural oils or irritate their skin.
And he can be a real couch potato – if that doesn't leave any room for you, invest in one of these large dog beds and reclaim your space!
Shiloh Shepherd Breed Rescues
The International Shiloh Shepherd Dog Club, operating out of the US, includes a rescue and rehoming arm.
Shiloh Shepherd Rescue also operates in the US.
At the time of writing in 2019, we're not aware of any dedicated Shiloh Shepherd rescue organisations in the UK or Australia.
You might have some success approaching the German Shepherd Rescues for these countries and asking for advice.
Do you know of any great Shiloh shelters? Tell us about them in the comments box so we can add them to our list!
References And Resources
Barber, T. Introduction to the Shiloh Shepherd, the Shiloh Shepherd Learning Center, 1998
Beuchat, C. 2015. The 10 most important things to know about canine hip dysplasia. The Institute of Canine Biology.
Lewis et al. 2013. Comparative analyses of genetic trends and prospects for selection against hip and elbow dysplasia in 15 UK dog breeds, BMC Genetics.
Smith et al. 2006. Lifelong diet restriction and radiographic evidence of osteoarthritis of the hip joint in dogs. Journal of the American Veterinary Medical Association.
McDonnell, et al. 2003. Thoracolumbar Spinal Cord Compression Due to Vertebral Process Degenerative Joint Disease in a Family of Shiloh Shepherd Dogs. Journal of Veterinary Internal Medicine.
Zeng et al. 2014 Breed Distribution of SOD1 Alleles Previously Associated with Canine Degenerative Myelopathy. Journal of Veterinary Internal Medicine.
This article has been extensively revised and updated for 2019.