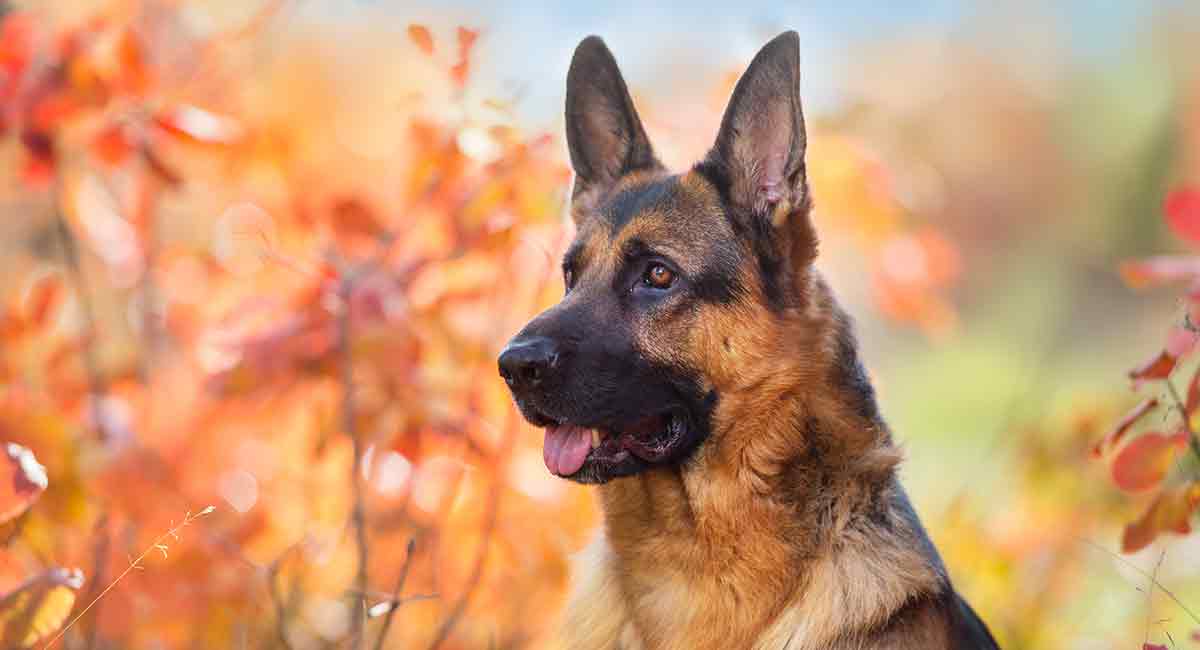 German Shepherd temperament traits are what makes them amazing watchdogs, guard dogs, working herding companions and service animals. They are confident, alert, protective, smart, quick and even aggressive at times. But they can also make great family pets. German Shepherd personality is loyal, affectionate and loving. They bond strongly with kids and adults alike, and respond really well to positive reinforcement training methods.
Contents
Also known as the Alsatian, German Shepherd temperament is traditionally well suited to active, working environments. This large breed are prized in the military, police and as guard dogs too. They can be aloof with strangers, but this isn't always a bad thing.
Average German Shepherd Temperament Traits
The German Shepherd temperament is generally intelligent, protective and energetic. They are known for taking well to training. But their loyalty and bonds with owners can lead to aggression if not trained and socialized properly. Today we'll share everything you need to know about German Shepherd temperament! Helping you to decide whether this is the right pet for your lifestyle and home.
German Shepherd Temperament
The German Shepherd is a moderately active dog and is described as self-assured. The breed is willing to learn with an eagerness to have a purpose. They have a strong commitment to their owners. They feel the need to please their owner, making them trainable and versatile dogs.
German Shepherd temperament is protective. However, with proper training and patience, they make great workers. A common trait of the German Shepherd temperament is their high energy level. For your German Shepherd to be happy, they will need daily mental and physical activities.
Are German Shepherds Easy To Train?
When it comes to owning a German Shepherd, you may be wondering if they are easy to train? The short answer is yes, but it takes some patience and a little bit of work.
First, to combat boredom in your German Shepherd, you will need to do mental exercises with them. Such as training them to sit, fetch, or do tricks. These mental exercises are excellent for your German Shepherd. This is because they reduce destructive behavior. They can also be a lot of fun for both you and your dog.
German Shepherds are generally an intelligent breed and, like many other dog breeds, love working with their owners. The German Shepherd thrives in advanced agility work and on agility courses. They also do very well with basic games like playing frisbee, fetching toys, and playing with a ball.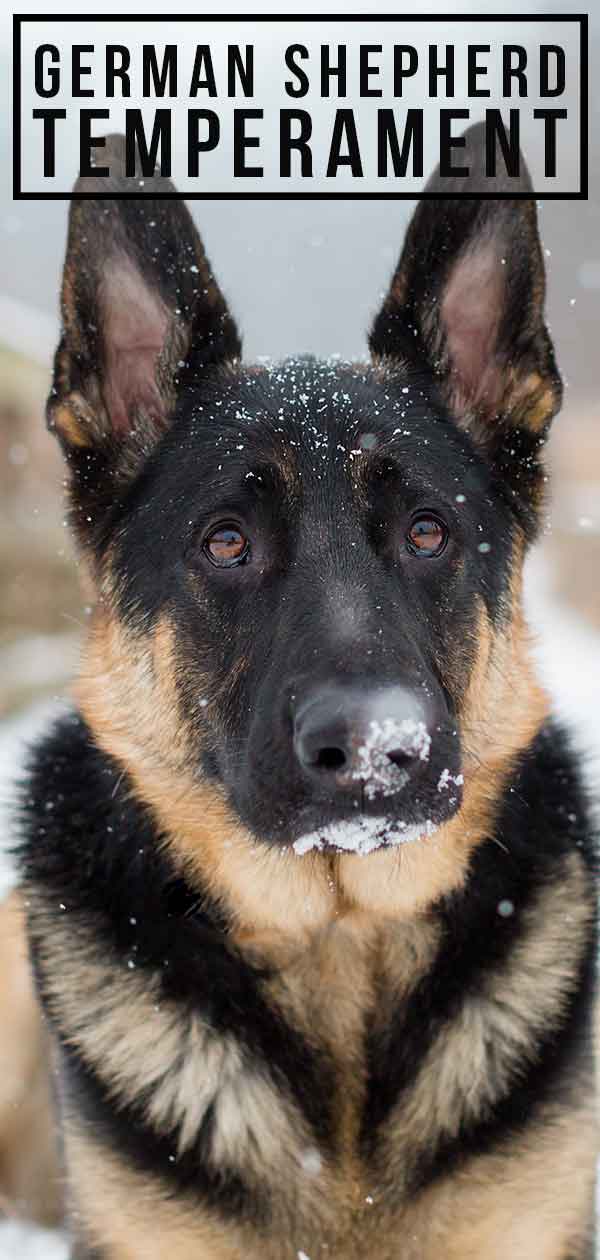 German Shepherd Temperament vs Intelligence
The German Shepherd is capable of being trained to do almost any task you put before them. This is because they are smart, bold, alert, and single-minded when necessary. While they are highly trainable, they need to be socialized and trained at a young age.
Lastly, a well-trained German Shepherd will require a consistent, and kind handler.
Are They Ever Friendly?
The German Shepherd is a dignified dog that can be aloof, and somewhat antisocial. However, a huge part of this breed's personality is their unconditional love and loyalty. They adapt well in a family setting and typically get along well with children that they know.
Early socialization and training are important when it comes to German Shepherd temperament. This reduces the chance of them being antisocial, or cautious around other animals or the unfamiliar.
However, despite early socialization or training, this breed is naturally standoffish. Generation upon generation of training and breeding has created a natural guard dog in this breed.
This doesn't mean that the German Shepherd is aggressive or unwelcoming towards strangers. It simply means that they are cautious of them and like to stay distant before deciding to trust.
Some owners say there is no bond like a German Shepherd's bond with their family. The German Shepherd's protective and sometimes hard nature is replaced with cuddly love within the home.
Aggression in German Shepherds
On most occasions, the German Shepherd will not react badly without reason. They may become aggressive if they are bored, upset, or threatened. Or if they are not getting enough exercise. They will need to be taken out for exercise daily.
Additionally, German Shepherds can be overly possessive when it comes to their family and owners. So, when they see something unfamiliar or unexpected, they see it as a threat that could cause harm.
This is another reason why a German Shepherd may become aggressive. Furthermore, this is a very common trait in loyal dogs that don't want to see their family in danger.
The German Shepherd temperament does have tendencies towards aggression. However, with the proper training and discipline, these aggressive tendencies can be avoided.
Do German Shepherds like other dogs?
Most German Shepherds are fine with other dogs if they are introduced when they are young. Sometimes, they can be unsure or aggressive towards other dogs, but proper training can avoid any of these problems you may find in a German Shepherd.
Early socialization is the key. They do not become friends with other dogs if they see them as a threat. Expose your German Shepherd to other people, family, and pets. This need to be done in a positive way. If done well, they will grow up to be loyal, obedient, and loving dogs.
German Shepherd Socialization
The best way to ensure that your German Shepherd gets along with other dogs is to introduce them to another dog in neutral setting. Once they are introduced, take them for a walk together so they can get acclaimed with each other's company. It is a good idea to keep them a few feet apart on the first walk.
If you are still in a neutral territory after their walk, have the two dogs smell each other before letting them play. If you find that they are getting along well, let them play for a few minutes.
It is very important to let playtime end on a happy note.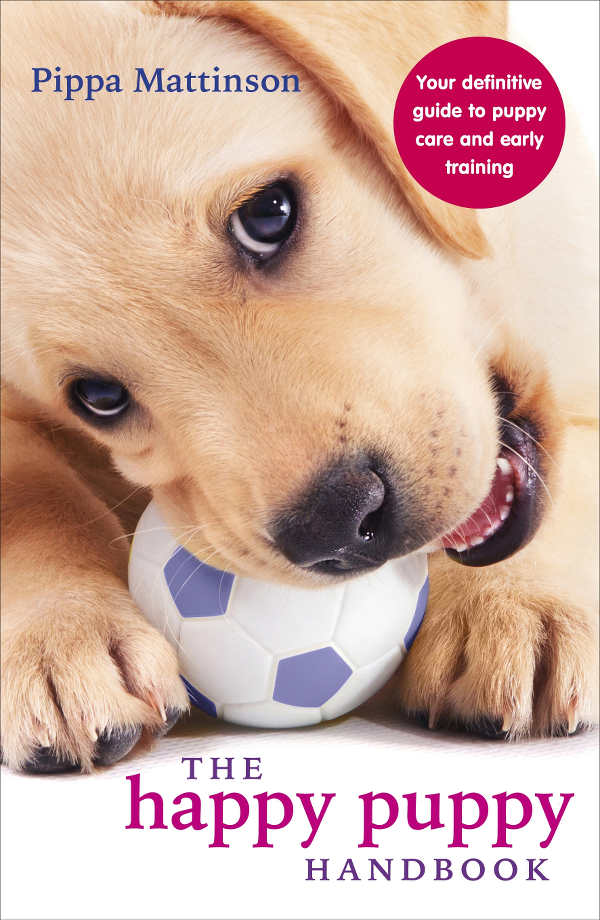 Working German Shepherd Temperament
German Shepherds are commonly described as self-assured, excellent guard dogs and easy to train. But they also carry some natural characteristics such as being highly intelligent, alert, watchful, obedient, and confident. These great characteristics make them all around good dogs for family or work.
One important characteristic the German Shepherd has is its work ethic. They are eager to please and perform any given task. They enjoy working making them excellent work dogs.
The German Shepherd is deeply kind and is good at showing compassion for humans. Some are even trained to be therapy dogs for the blind or those with disabilities.
Also, the German Shepherd has a natural protective instinct that does not waver. This means that the German Shepherd is willing to protect his owner and put his life in danger to save others.
This selflessness due to his desire to guard loved ones and is a trait that runs strong in the breed.
Since German Shepherds are sometimes inclined to bark at friends that visit until they become more comfortable with guests, it is a good idea to get them used to friends, family, and other pets for them to adapt to a healthy social routine.