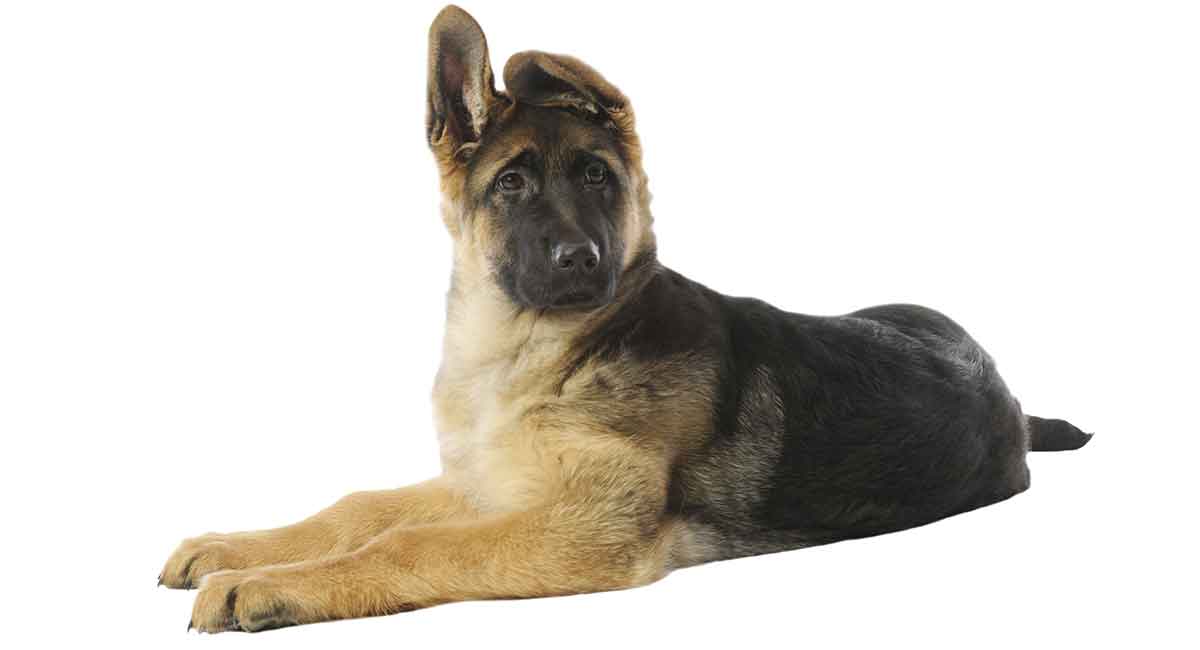 The German Shepherd is a very popular large-breed herding dog that adapts well to a range of occupations as well as being a loyal pet. German Shepherd puppy growth should be carefully managed through their diet, to protect them against hip dysplasia and other joint disorders when they grow up.
Understanding German Shepherd puppy growth is a helpful way to monitor their wellbeing as they grow up.
Puppies are often adopted at or after eight weeks of age, so this article looks at growth occurring between eight weeks and full maturity, which typically occurs by three years of age.
When do German Shepherds Stop Growing?
The rapid growth period for a German Shepherd is from 3 to 6 months. In most cases, your German Shepherd will be at or very near their adult weight and height at one year of age.
For female German Shepherds, this is 50 to 70 pounds. For males, it is 65 to 90 pounds.
On average they grow to a height of 24 inches, with females a bit shorter and males a bit taller.
When Will My German Shepherd Stop Growing?
Exactly when your own German Shepherd puppy reaches their adult weight and height will depend on the following factors:
Their final adult weight and height — larger dogs typically finish growing later than smaller dogs.
Diet — puppies on a high-calorie diet will grow quicker. But bear in mind this can put a strain on their immature skeleton, which we discuss in more detail here.
Their own unique genetics.
How Much Should My German Shepherd Puppy Weigh?
At eight weeks you should expect your puppy to be about 12 to 20 pounds in weight.
At this age, they should still be gaining weight and growing rapidly.
German Shepherd Puppy Growth Charts
There are many growth charts available online. It is essential to use one from a reputable source and that is based on recent, properly-collected data.
For example, a paper by researchers at the University of Pretoria showed the data used to generate their growth chart, but it utilizes on only ten litters from 1994. This is not enough to be a representative sample.
Another study, published in 2000, assessed over 1500 puppies from Illinois.
What to Look for in Puppy Growth Charts
You should avoid charts available on the Internet that give no specific source for their data. Consider whether any chart you are offered is based on a published study or survey with a large sample of puppies.
Also, check if the puppies used to create the chart are comparable to your puppy's breeding stock. If your dog is from an unusually large or small stock or is a mixed breed, you should use a growth chart based on their expected adult size rather than their breed.
Whenever possible, you should select a growth chart that gives a percentile range showing the area where most dogs of the breed should fall. This allows you to appreciate the normal range of sizes rather than focusing too much on the average.
Creating Your Own German Shepherd Puppy Growth Chart
A chart of this type, based on known data, is not available for German Shepherd puppies. So instead, you should plot your puppy's weight gain at least weekly and as often as daily.
Take this weight at the same time each day, like in the morning before their first feeding.
Look for your puppy's weight gain to show the typical curve. Their weight should go sharply up from birth and then gradually flattens out as your puppy closes in on their adult weight.
When possible, also get weight data from your puppy's early weeks of life from the breeder.
Small interruptions in growth may occur during events such as weaning, changing diets, or moving to a new home. If these last for more than a day or two, or lead to the puppy missing more than two meals, seek the advice of a veterinarian.
Utilizing Data from Your German Shepherd Puppy Growth Chart
Take your growth data to all of your routine veterinary visits and wellness checks. You can ask your veterinarian's advice about your puppy's body condition and nutrition. They may contribute to health problems known to be in the Germans Shepherd lineage or that they have an increased risk of having.
Extreme deviations from the average should be investigated, particularly in very young puppies who do not appear healthy. While rare, several conditions can cause extremely poor growth and reduced adult size, such as various forms of dwarfism.
Keep in mind that any serious congenital problems will often be detected before the age of eight weeks when puppies begin to be adopted.
You should not be concerned about minor deviations from breed average or brief growth spurts if your puppy appears happy and healthy. If in doubt, do not hesitate to contact your veterinarian.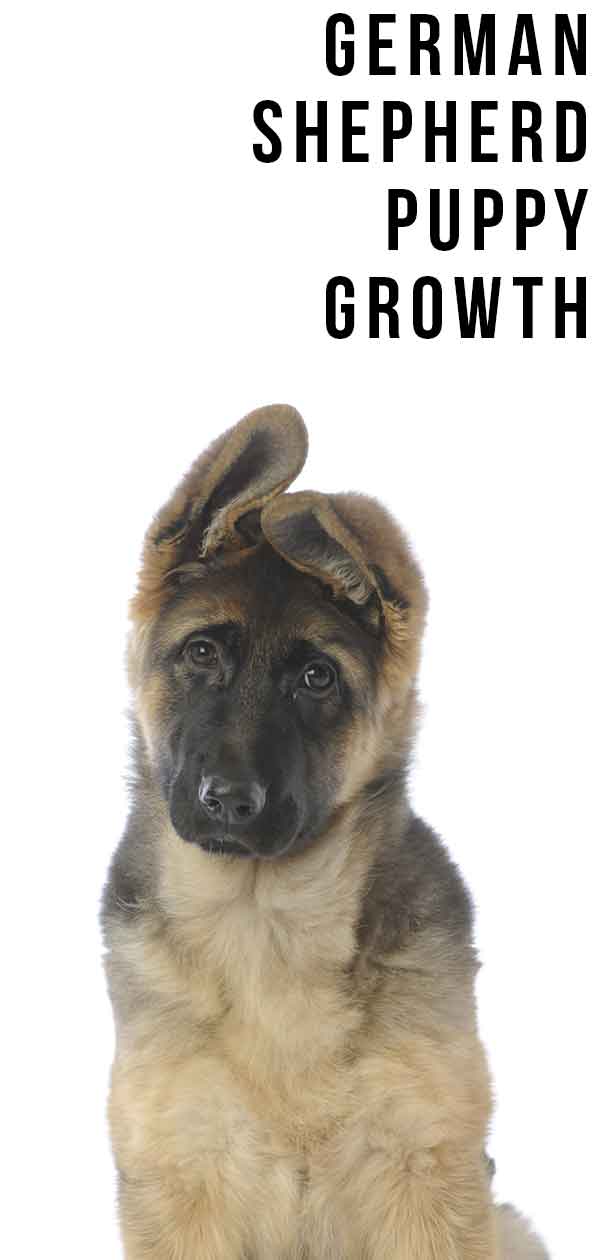 Different Growth in German Shepherd Types
The German Shepherd is a popular and somewhat variable breed. They can be found in a variety of sizes and body types.
They are used in different ways that tend to select for different sizes. For example, a guide dog is best when between 40 to 70 pounds. In contrast, the American Kennel Club specifies a range of 50 to 90 pounds.
Small Parents
The best guide for your puppy's adult size and the growth rate you should expect is the stature of the parents and other close relatives.
If your German Shepherd puppy has parents who fall towards the bottom of the natural weight range for German Shepherds, it's likely they will grow up to be smaller than average too.
Impact of Nutrition on Breed Puppy Growth
The food you select is vital in managing your puppy's growth rate.
However, for large breed dogs, it is essential to understand that the goal is not to maximize growth. Rapid growth increases the risk of serious health problems relating to the bones and joints.
Always select a prepared food or recipe specifically designed for a large breed puppy or specifically for German Shepherd puppies. And ensure that it was developed by a veterinary nutritionist or another appropriately trained expert.
Avoid modifying the diet with vitamins or supplements unless these are recommended by a veterinarian.
Illness and Puppy Growth
Anything that significantly reduces feeding or digestion will cause a period where weight gain slows or levels out. This includes most illnesses.
Tracking your puppy's weight may also help you detect a developing illness before other symptoms become apparent.
Is My Puppy Too Thin or Fat?
Body condition scores are developed with adult or near adult animals in mind.
Puppies will naturally go through periods of being a little fatter or leaner as they grow and develop. Keep in mind that growth charts are based on average data that doesn't represent the "wobbles" seen in individual growth rates.
If your puppy seems thin, or extremely overweight, and shows any other signs of poor health, you should consult your veterinarian.
Can I Make My Puppy Grow Bigger?
German Shepherds have an increased risk of skeletal disorders. These are more common in animals that grow more rapidly.
For this reason, it is crucial not to maximize the rate or degree of growth in your puppy.
When Will My Puppy Become an Adult?
While your German Shepherd will achieve their adult weight at around one year of age, they are not considered fully mature until two years of age for a female and 2.5 years for a male.
There is some variation in growth and maturity rates between different breeding lines that can push the age of full maturity out to three years for some dogs.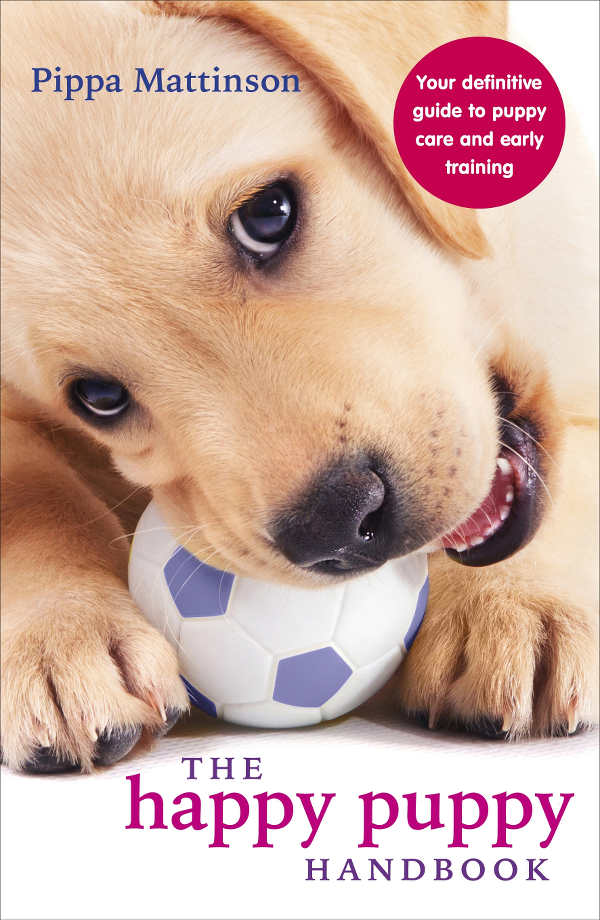 Make sure you also read our helpful guide to giving your puppy a bath! 
Related Articles
References and Resources
Allan, G. S., Huxtable, C. R. R., Howlet, C., Baxter, R. C., Duff, B., & Farrow, B. R. H. (1978). Pituitary dwarfism in German shepherd dogs. Journal of Small Animal Practice
Dämmrich, K. (1991). Relationship between nutrition and bone growth in large and giant dogs. The Journal of nutrition
Eigenmann, J. E., Zanesco, S., Arnold, U., & Froesch, E. R. (1984). Growth hormone and insulin-like growth factor I in German shepherd dwarf dogs. European Journal of Endocrinology
Mila, H., Grellet, A., Feugier, A., & Chastant-Maillard, S. (2015). Differential impact of birth weight and early growth on neonatal mortality in puppies. Journal of Animal Science
Randolph, J. F., Miller, C. L., Cummings, J. F., & Lothrop, J. C. (1990). Delayed growth in two German shepherd dog littermates with normal serum concentrations of growth hormone, thyroxine, and cortisol. Journal of the American Veterinary Medical Association
Salt, C., Morris, P. J., German, A. J., Wilson, D., Lund, E. M., Cole, T. J., & Butterwick, R. F. (2017). Growth standard charts for monitoring bodyweight in dogs of different sizes. PloS one
Slabbert, J. M., & Odendaal, J. S. (1999). Early prediction of adult police dog efficiency—a longitudinal study. Applied Animal Behavior Science
Buzhardt, L. B. (2016). Body Condition Scores. VCA Hospitals.
The German Shepherd Dog Club of America. (2019).