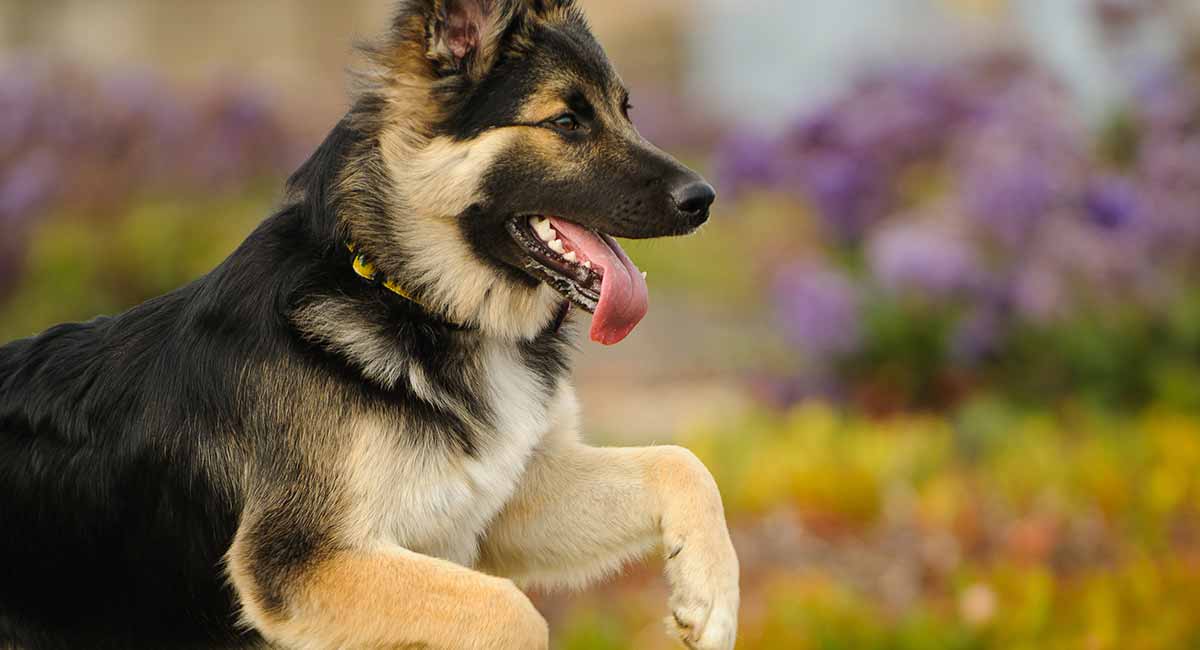 German Shepherds are loved all around the world. This popularity means people love hearing and learning German Shepherd facts!
We've got everything from the informative, to the plain fun! Let's get started.
German Shepherd Facts – Popularity
The German Shepherd is one of the most popular dogs in the USA – in fact it ranks number 2 out of 193 breeds recognized by the AKC.
Their popularity isn't just a passing phase either. German Shepherds have consistently ranked in the Top 5 breeds over the past few years.
While the GSD is certainly a popular breed in the USA, its appeal doesn't end there. In the UK, the GSD came in at number 8 in 2018.
Plus, worldwide, the German Shepherd comes in second place, with just under 130,000 dogs being registered each year.
German Shepherd Facts – Breed Associations
The GSD is one of the only breeds of dog we've found with a global association dedicated to them! The World Union of German Shepherd Associations includes 95 members, spread over 88 different countries.
Each of these has the same aim: to maintain a uniform breed standard, and to provide information about the breeding, training, and keeping of these fabulous dogs.
German Shepherd Facts
If, like us, you're a fan of this intelligent and characterful breed, you'll enjoy learning even more amazing facts about German Shepherds.
Plus, if you're new to this breed, then you might fall in love with them a little more when you find out what they're capable of.
We've done our research and here are some more of the most interesting German Shepherd dog information facts we could find.
The Founding Father of the German Shepherd
If you love German Shepherds, you're bound to have heard of the name Max von Stephanitz.
But if you're new to this breed, here's a quick rundown.
Von Stephanitz is the founding father of the GSD breed. He devoted 35 years of his life to improving this breed, with the aim of creating the perfect herding dog.
He prioritized health and temperament of his dogs above all else and left us with some wonderful quotes for inspiration.
Some of His Quotes
"Utility is the true criterion of beauty."
"Take this trouble for me: Make sure my Shepherd dog remains a working dog, for I have struggled all my life long for that aim. The breeding of Shepherd dogs is the breeding of working dogs; and this must always be the aim, or we shall cease to produce Shepherd dogs."
And our personal favorite:
"The good Shepherd dog knows his master almost better than himself and must wonder indeed at the lack of the reverse."
German Shepherds in Film and TV
While there are many GSDs who have graced our screens, there are a few standout dogs who really set the scene for the popularity of this breed as a star. So, we've got some great German Shepherd facts about this canine stars!
In fact, of only 3 dogs on the Hollywood Walk of Fame, 2 of these are German Shepherds (the other is Lassie).
So, let's take a look at those 2 GSD stars now.
Rin Tin Tin
Most of us have heard of Rin Tin Tin, who was rescued by US Army Corporal Lee Duncan during World War One. Duncan took this opportunity to see if he could emulate the dogs used by the German Army.
Duncan shipped Rin Tin Tin and his sister, Nanette, back to the USA after the war had ended. Unfortunately, Nanette died during the journey.
In 1922, Rin Tin Tin started his movie career after being spotted at a local dog show. 4 years later, Rin Tin Tin was a true star.
He starred in 27 movies from 1922 up until 1931. Plus, he also had his own radio show, "The Wonder Dog."
Rin Tin Tin died in 1932, aged 14. He is buried in the Cimetière des Chiens, in France.
Of course, he lives on in the silver screen. But Rin Tin Tin's direct descendants also became movie stars, although none so successful as the original.
Strongheart
Strongheart was born in 1917 in Germany and was originally trained as a police dog.
The film director Laurence Trimble found Strongheart and brought him back to the USA.
After undergoing re-training to remove some of his police dog habits, Strongheart went on to star in 6 films, including "White Fang".
He died in 1929, after an injury from an accident in the film studio developed into a tumor.
German Shepherd Intelligence
If you spend any time around German Shepherds, you may have an inkling that these dogs are cleverer than average. And you'd be right!
In his book, 'The Intelligence of Dogs', Stanley Coren carried out research into the most intelligent breeds of dog. He considered working intelligence, as well as obedience intelligence.
It's no surprise to many of us, that the German Shepherd Dog ranked Number 3, out of 138 breeds.
Dogs within this top category were found to need less than 5 repetitions of a new command before they understood it. They also obeyed the first command given 95% of the time.
German Shepherd Personality
Of course, any dog owner knows that our furry friends can have distinct personalities of their own.
Often, dogs of the same breed can sh\\are similar traits, making these some of the defining characteristics of a particular breed.
German Shepherd personality profiles have been found to show very high degrees of intelligence. Their sociability and energy were ranked as moderately high. Finally, for emotional reactivity, they ranked as moderately low.
Alsatian or German Shepherd?
If you're wondering what the difference between the Alsatian, or German Shepherd Dog is, we can tell you that there is none!
They're simply different names for the same breed.
The name change came about after the Second World War, when anything associated with Germany became undesirable.
As a result, the GSDs became known either as simply 'The Shepherd Dog', or as an Alsatian.
You might be less likely to hear them referred to as Alsatians in the USA, but in the UK and other parts of Europe, the name is still used by some people, even to this day.
German Shepherd Colors
How many German Shepherd facts do you know about their colors?
While you might have fallen in love with the idea of having a German Shepherd of a particular color, it's a good idea to bear in mind the original advice of the founder of this breed, Max von Stephanitz, who said, "no good dog is a bad color".
Black German Shepherd Facts
While German Shepherds come in a range of 11 different colors, dogs with a pure black coat can often look the most striking.
Sometimes, these dogs are referred to as a separate breed to the GSD. But, they're not!
In German Shepherd Dogs, the gene for boat coat color is recessive. Both parents need to carry the gene and pass it onto their offspring, in order for the puppies to be black.
So while black GSDs are certainly not a separate breed, they're certainly a little more unusual.
White German Shepherd Facts
While a white coat color is listed on the breed description of the GSD, it's not a color favored by the American Kennel Club. In fact, it will mean your dog is disqualified from showing.
Despite this, the white GSD has a loyal fan club, including quite a few famous owners. Tom Hanks, Bruce Springsteen, Miley Cyrus, and Jennifer Aniston have all owned white German Shepherd Dogs.
Panda German Shepherds
You might never have heard of this particular coat color, but it's a fairly recent development within this breed.
Panda German Shepherd Dogs have a genetic mutation which causes white markings on the chest, collar, belly, tip of the tail, and muzzle.
Of course, some breeders now set out to breed puppies with this mutation. But it's not an accepted color by any GSD registry.
A DNA test is now available to check for the presence of this gene. The mutation is what's known as embryonic lethal if a puppy inherits two copies of the gene. That means that the embryo will never properly develop.
Dogs with only one copy of the Panda mutation appear completely normal though.
German Shepherd Care Facts
German Shepherds are well known for their lustrous and thick double coats. If you own one of these dogs, you'll know that grooming can almost become a full-time job!
You can read a hilarious anecdote of what it's like to deal with a shedding German Shepherd here.
Female German Shepherd Facts
Buddy, a female German Shepherd, was the very first seeing eye dog to be trained in the USA. Back in the 1920's, Buddy was paired with Morris Frank, and Buddy's ability as a seeing eye dog paved the way for many more service dogs to help their owners.
When talking about Buddy, Frank said he "knew she was going to be my declaration of independence." And following in their footsteps are many other German Shepherd seeing eye dogs, doing the same for their owners.
Working German Shepherd Dogs
The intelligent, loyal, and fearless GSD is prized as a working dog.
They make excellent police dogs, military dogs, and can also be found in search and rescue teams across the world.
Awards for Canine Excellence
This award is given out each year, to celebrate the contribution of our working canine companions to improving the lives of both individuals, and society.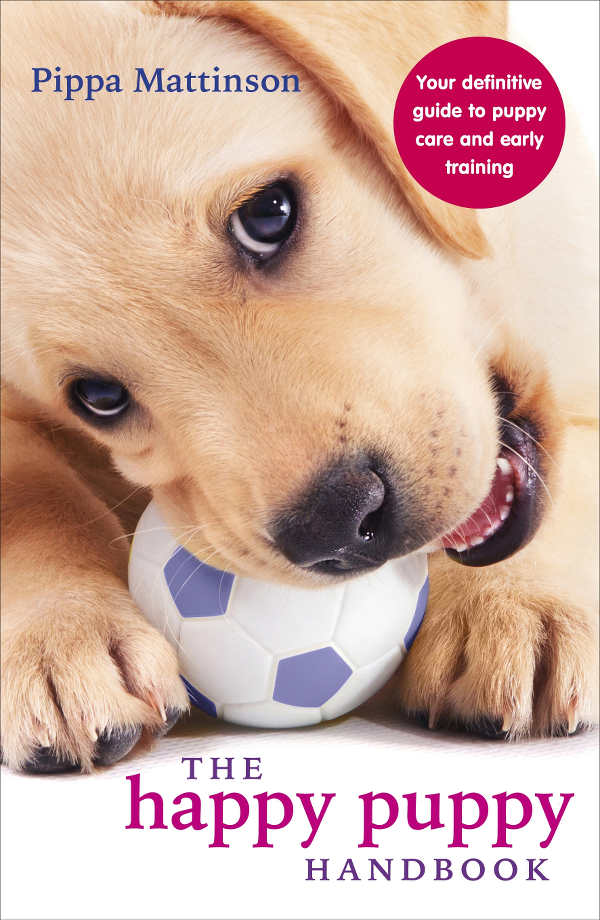 The German Shepherd Dog is the most awarded breed, with 13 dogs being awarded this prize.
German Shepherd Police Dog Bravery
German Shepherd Dogs are famed for their ability as police dogs. Their bravery, tenacious attitudes, and obedience combined to create what might be the ultimate police dog. There are many examples of these brave dogs going above and beyond the line of duty.
Reno, a 2-year old German Shepherd K-9 working with the Des Moines Police Department, was shot 9 times while his handler attempted to arrest a suspect. Reno's drive and spirit meant that he not only made a full recovery, but returned to active duty.
Finn, a police dog in the UK, was stabbed with a knife by a suspect. Despite this, he refused to let go, and his handler was able to arrest the attacker. As a result of this attack, from which Finn fully recovered, a new law has been passed in the UK.
Known as "Finn's Law", the intention is to provide more protection for police animals. This includes stronger sentences for those who cause them injury.
German Shepherds Love Rescuing Their Owners
Even GSD pets who have no formal training love to protect, and sometimes even rescue, their owners.
A German Shepherd called Rambo saved his owner's life when he was struck by lightning. Because Rambo stayed right next to his owner's side, the huge electrical charge from the lightning was shared between them.
This meant that his owner, Jonathan Hardman, lived to tell the tale of the freak accident. In an epic show of bravery, Rambo lost his life protecting Hardman.
Haus, a 2-year-old rescue German Shepherd, stood between his 7-year-old owner, Molly, and a deadly rattlesnake. The snake bit him 3 times while protecting her. After 9 vials of antivenin, and a week-long stay at the veterinary hospital, Haus made a full recovery.
German Shepherd Loyalty
Many of us know that our German Shepherd Dogs can be unwaveringly loyal to us in life, but sometimes that loyalty extends beyond our death, too.
After Miguel Guzman died in 2006, his German Shepherd Dog, Capitan, made his way to the cemetery where Guzman had been buried.
Capitan slept next to his owner's grave for the next 11 years until he himself passed away from kidney failure in 2017.
So, we hope that you've enjoyed reading this article, full of cool facts about German Shepherds.
Plus, if you have any fun facts about German Shepherds that you'd like to share with us, please get in touch using the comments section below!
More German Shepherd Reading
Do you want to read even more about German Shepherds? We've got plenty more where this came from!
Look at some of our other German Shepherd articles below:
References and Resources