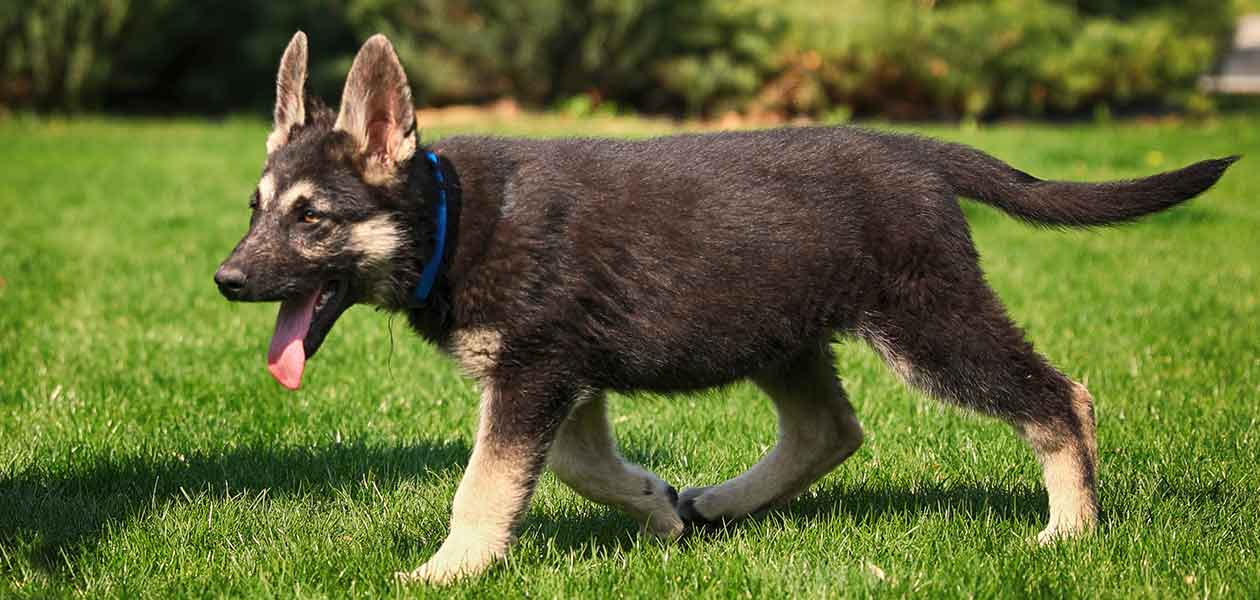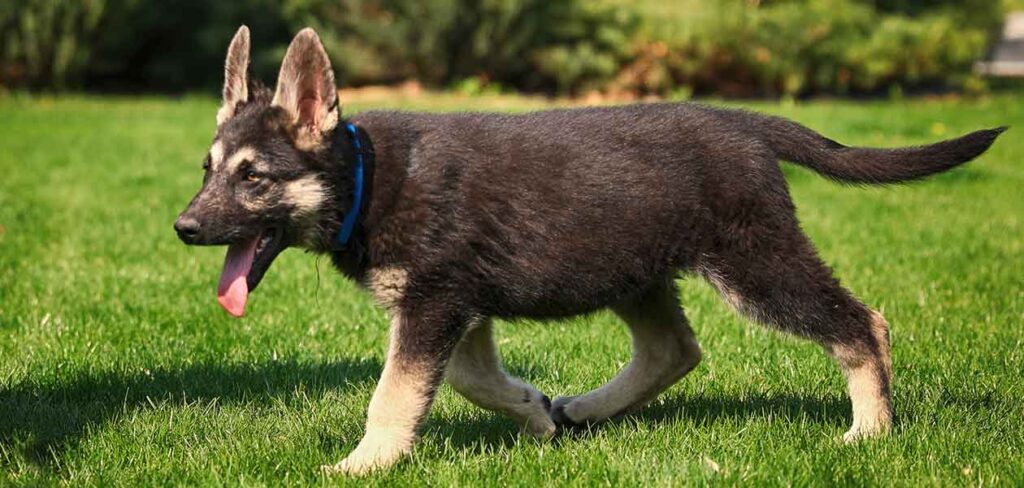 The European German Shepherd is not its own breed. Instead, it is a GSD bred from European lines to fit with European kennel club standards.
Generally, European German Shepherd dogs are bred for work rather than show.
They often have heavier set bodies and darker coats than American German Sherpherds.
This strain of the breed is best suited for active families that can provide plenty of mental and physical stimulation.
What is a European German Shepherd?
The European German Shepherd is not actually a distinct breed. Instead, it comes from European breeding lines.
You're most likely to know the eastern or American German Shepherd strain. These GSDs are bred to the breed standards laid out by the AKC.
However, European German Shepherds are bred to a slightly different standard.
In Germany, a breed standard was written and formalized by the Verein fur Deutsche Schäferhunde – the society for German Shepherds (SV).
This was later taken on and accepted by the Federation Cynologique Internationale. This is a breed registry in Belgium that accepts registrations from wider Europe.
When someone talks about the European German Shepherd, they are referring to a GSD bred from European lines to meet this breed standard.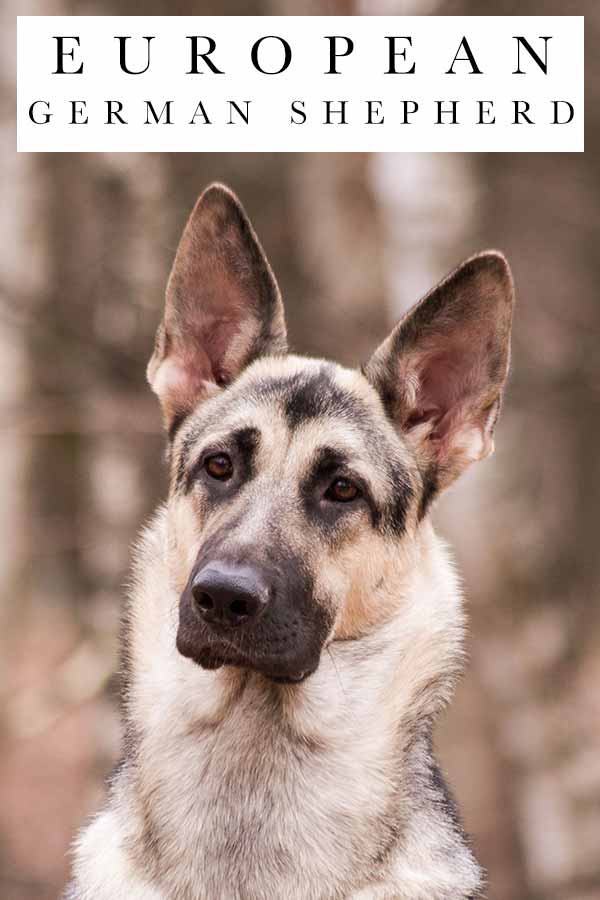 European German Shepherd History
Because the European German Shepherd and American German Shepherd are the same dog breed, their history is the same.
The GSD breed was originally created by Captain Max von Stephanitz, who later founded the German Shepherd Association.
His goal was to create an all-purpose herding dog. But the breed's original purpose of herding and guarding livestock slowly changed to that of a working dog, in areas like the police and military.
The original birthplace of the breed was Germany, as their name suggests.
But these dogs soon became popular across the world.
European German Shepherd Appearance
The best place to learn about the appearance of the European GSD is the SV breed standard.
European German Shepherds are medium sized with a generally muscular and powerful appearance.
The breed standard highlights that height at withers can range from 55 to 65 cm (21.5 to 25.5 inches). But, females are smaller than males.
Notable Characteristics
The European GSD has a wedge shaped head, medium, dark, almond-shaped eyes, and a black nose.
Their ears are medium and erect. They should have a straight back and only a slight slope towards their rump, unlike the more exaggerated American version.
European GSDs can have either a double coat or a long and harsh outer coat. Both coat types have an undercoat.
They most often have reddish-brown and black coats, but can have lighter markings.
Major faults in this breed standard are generally things that would dramatically impair the working ability of the dog.
European German Shepherd Temperament
The European GSD is mainly bred to be a good working dog. This extends to certain desirable personality traits.
European German Shepherd dogs should have a well-balanced character.
These dogs are good-natured, eager to please, and attentive. This, paired with their intelligence makes them quick learners.
However, the European breed standard states they must also have instinctive behavior. This strain suits a variety of roles, from family companion, to guard and protection dog, and working or herding dog.
European GSDs get on well with humans and animals if they are socialized well. However, their natural instincts to herd and guard can lead to chasing and herding behaviors like nipping.
They can also be very protective of their families and homes if not socialized well.
Socialization
Socialization is important for dogs like this that can have strong natural instincts.
Proper socialization from a young age will help dog owners get the best out of their dog's personality.
It helps puppies to grow up happy and confident when meeting new people and facing new situations.
From 8 to 12 weeks you should introduce your new puppy to as many new experiences as possible. You can read more about this here.
European German Shepherd Training
The European GSD is intelligent, eager to please, attentive, and active. They take well to positive reward training.
Training can offer much-needed mental stimulation, as well as some physical exercise.
European GSDs are most often working dogs. So, they must take well to training.
They are suitable as military dogs, police dogs, and service dogs.
If you're considering this breed as a family pet, you must be prepared to commit plenty of time to training.
This breed is very adaptable, but can be destructive and hard to control if they haven't been properly trained.
European German Shepherd Exercise
Just like their training needs, the European GSD needs a lot of exercise. These dogs are muscular and athletic.
They will benefit from energetic activity every day. But, the form of this can really vary.
European German Shepherds will enjoy swimming, running, walks, and dog sports like agility, rally, and obedience.
So, you can mix things up when exercising them each day.
Exercise will keep your GSD entertained, and keep destructive behaviors at bay.
European German Shepherd Health
The European GSD strain is bred primarily to be a working dog. They generally have a healthier conformation than the American strain, which often has a more curved back and shorter hind legs.
This problem in American GSDs can cause joint problems. But, it's less of an issue for European German Shepherds who have straighter backs and longer hind legs.
There are very few studies that look into the health issues affecting the European strain of this breed.
But, we know there are some problems that affect the breed as a whole.
Hip Dysplasia
Hip and elbow dysplasia are a real problem in German Shepherd dogs – both American and European.
This skeletal issue is caused when the dog's joints develop abnormally. It can cause pain, swelling, and even difficulty walking.
Luckily, there are tests for this condition. So, make sure to learn about hip screening and hip scores if you are considering this breed.
If a breeder cannot provide you with evidence of the parent dogs' hip scores, go to a different breeder.
Other Problems
A number of other health problems affect the German Shepherd dog breed.
We've listed a few of them below.
Osteochondritis dissecans (OCD)
Pancreatic Acinar Atrophy
Degenerative myelopathy
Allergies and dermatitis
Make sure to find a reputable breeder to get the healthiest German Shepherd puppy possible.
American vs European German Shepherd
The main difference between the American and European strains of German Shepherd is the lines they are bred from, and their purpose.
American German Shepherd are most often bred as show dogs. This has led to differences in their conformation, such as a sloping back and short hind legs to achieve a certain gait.
The American strain is bred to fit with the AKC breed standard. They are bred as show dogs, rather than working. So, temperament is less important.
European German Shepherds usually have heavier set bodies. They have straighter backs, longer hind legs, and darker fur.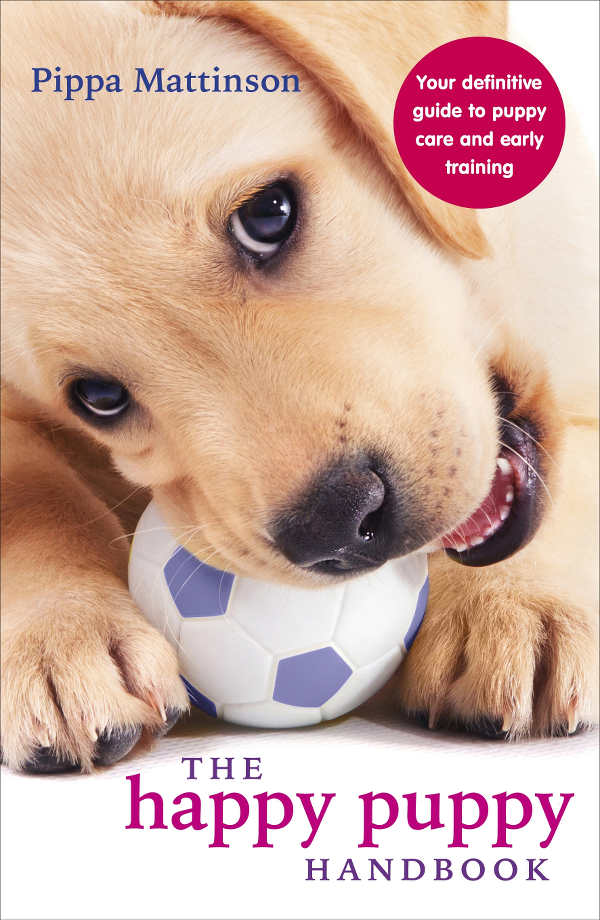 Breeders place more importance on the temperament of the European strain. Traits like confidence, intelligence, and steady nerves are important in the European GSD.
Traits that affect their working ability are considered faults by the SV breed standard. But, this strain has a generally healthier conformation than their American cousins.
European German Shepherd Puppies
European German Shepherd puppies are bred from European lines of the breed. However, this doesn't mean they're impossible to find outside of Europe.
In fact, there are even some breeders in America that specialize in breeding from European German Shepherd strains.
You may need to wait a little longer to find a European German Shepherd puppy from a reputable breeder in America.
But, it is possible. You may even find European GSDs in breed specific rescues.
Eastern European Shepherd
In your search for a European German Shepherd, you may also come across the Eastern European Shepherd.
This is a relatively new breed from Russia, that is based on the European German Shepherd.
The Eastern European Shepherd is a larger version. His main purpose is to work in military and guarding roles.
Eastern European Shepherd breeders have aimed to create a dog breed that can cope with cold conditions.
However, not many people know about this version of the breed.
European German Shepherd Summary
Have you decided that a European German Shepherd is the right new companion for you? Or, perhaps you already have this particular strain of the breed at home.
We would love to hear about your experiences with the European GSD in the comments below.
Readers Also Liked
References and Resources