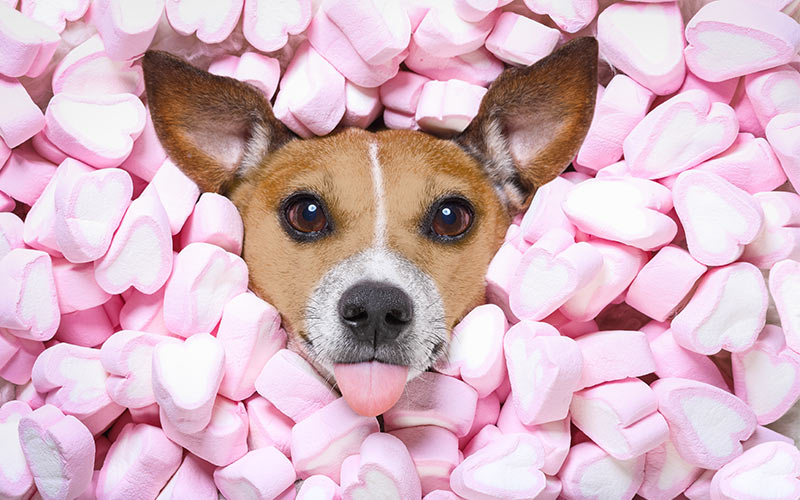 Can dogs eat marshmallows?
Dogs can eat marshmallows as a very occasional treat in really small amounts, but ideally they shouldn't.
Plus, if a marshmallow has Xylitol in the ingredients, DO NOT let your dog eat it!
This is an artificial sweetener that can be really harmful to your dog.
There are plenty of other equally tasty treats your dog will enjoy just as much as a marshmallow.
Let's look at why you should avoid marshmallows as a treat, and some great alternatives.
Why Marshmallows?
If you've never considered giving marshmallows to your dog, you might find this question odd.
But for many others, it might have already happened!
Surely giving your sweet and loyal fur baby just one tiny marshmallow couldn't hurt…
If you paused to question "can my dog eat marshmallows?", then you are a wise dog parent!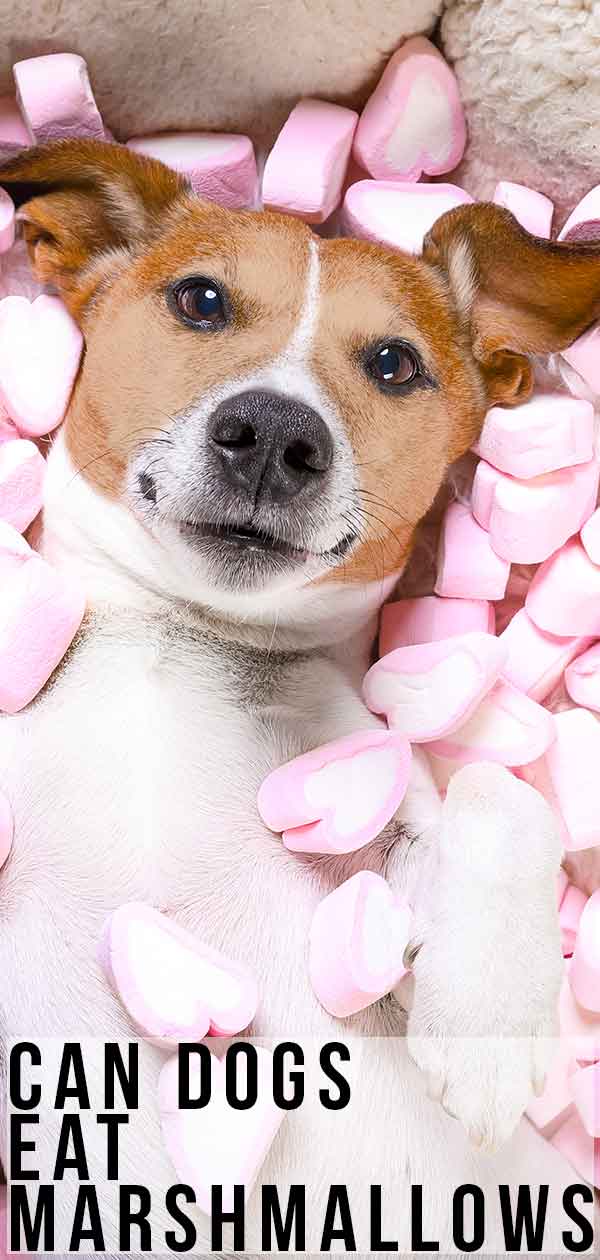 Marshmallows are tasty and fun. But they definitely can cause trouble for your pup's digestive system.
So, the answer to "can dogs have marshmallows" is, technically, yes. But they probably shouldn't.
Truth is, marshmallows are okay as a very occasional treat in tiny amounts.
After all, there are much better foods to offer your pup. These include treats he will enjoy just as much as marshmallows!
So, why don't dogs and marshmallows mix? And what should you do if your pup has already eaten one?
Read on to find out.
What Is Marshmallow?
To explain, let's take a look at the ingredients list for one of the most popular store-bought brands:
Corn syrup
Sugar
Dextrose
Water
Modified cornstarch
Gelatin
Tetra-sodium pyrophosphate
Artificial color
If you are wondering what some of these things are and how to pronounce them, you are in good company!
However, early marshmallows were not as unhealthy as their modern-day counterparts.
History of Marshmallows
Originally, the marshmallow candy was made from an herb called Althaea officinalis.
This herb got its common name "marsh mallow"; it likes to grow in the marsh and its gummy sap was called "mallow" by early candymakers and doctors.
For decades, doctors often prescribed mallow sap extract to treat swelling, sore throats and open wounds.
At the same time, confectioners started mixing the sticky, fluffy mallow sap with honey, nuts and natural flavorings to make tasty candies!
Can Dogs Have Marshmallows?
The short answer is "no."
In fact, marshmallows are not particularly good for people either. (Boo!)
Some dogs may be more food-oriented than other dogs. Most dogs find marshmallows to be a palatable food.
As well, marshmallows may have a consistency that is similar to some of your dog's toys. This is because they are soft, chewy, foamy or squishy.
If that's the case, it's no wonder they want in on these tasty treats!
The main harmful ingredient in marshmallows for dogs is artificial sweetener such as Xylitol. We'll look at this in more detail further down.
But first, let's consider if there's a difference between feeding marshmallows to your full grown dog and your puppy.
Can Puppies Eat Marshmallows?
Puppies have very specialized dietary needs at every stage of their first year of life.
In the earliest weeks, puppies completely depend on their mothers for all the nutrients. Even so, about 30% of newborn puppies do not live past the weaning stage.
This just shows how important it is to only feed puppies foods that are nutritionally necessary. This means foods rich in vitamins and nutrients.
It is therefore not advisable to feed puppies marshmallows.
For more great information on looking after your puppy, check out Pippa Mattinson's great guide The Happy Puppy Handbook.
Are Marshmallows Bad For Dogs?
In general, one or two mini-marshmallows now and then is typically safe for dogs.
However, they are not ever going to be a "healthy dog treat". There are other healthier, tasty treats you could offer your dog that she is likely to enjoy just as much.
Dogs and marshmallows are not a great combination. Here's why.
Are Marshmallows Toxic to Dogs?
Whether or not marshmallows are toxic for dogs boils down to two things:
What ingredients are in the marshmallows your dog ate.
The amount of marshmallows your dog ate.
There are three main dangerous ingredients in marshmallows:
Sugar;
Artificial sweetener (such as Xylitol); and
Artificial ingredients (such as colors or preservative agents).
Artificial Sweeteners
Xylitol is a common artificial sweetener. It is so dangerous to dogs that some vets say it is even more deadly than chocolate.
Xylitol is often added to products labeled "sugar free". Such products include gum, nut butters and marshmallows.
URGENT SAFETY NOTE
Can dogs eat marshmallows with xylitol in them? No!
If you do choose to offer the occasional marshmallow dog treat, check the ingredients list carefully first.
If the marshmallows contain Xylitol, DO NOT give them to your dog! There is NO treat worth losing your precious pet over!
If you've already given marshmallows to your dog, don't panic. Scroll down to our section on My Dog Ate Marshmallows: What Should I Do?
Are Marshmallows Good For Dogs?
In some instances, feeding your dog marshmallows might actually be both safe and beneficial.
Especially if you make your own marshmallows using only dog-safe ingredients that your veterinarian has approved.
But can dogs have marshmallows on a day-to-day basis?
When it comes to deciding whether to feed your pup store-bought marshmallows, it is definitely best overall to steer clear.
Read on to learn about the specific properties of marshmallows that have health benefits for dogs.
Health Benefits of Marshmallows For Dogs
Some canine experts continue to cite Althaea officinalis as being both safe and healing for dogs who are suffering from a variety of ailments.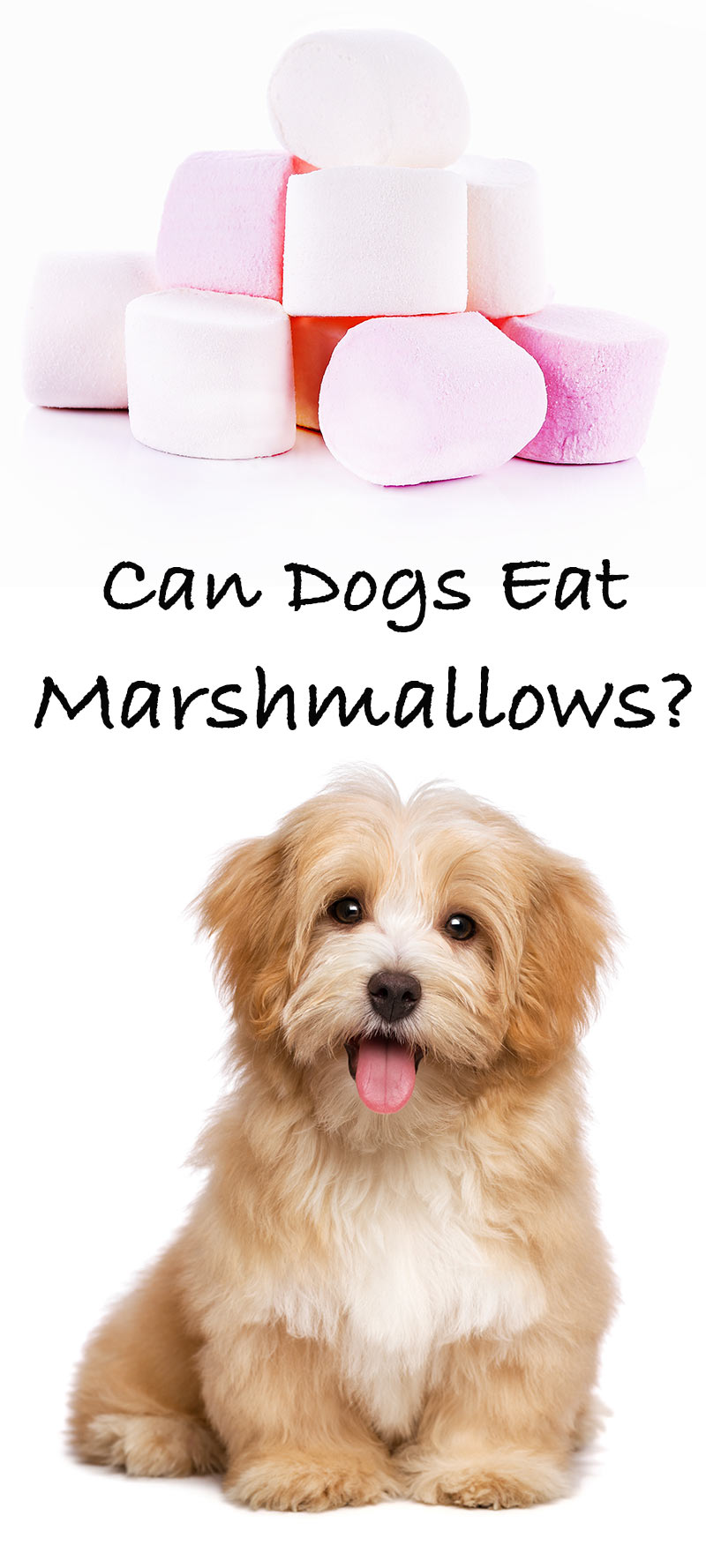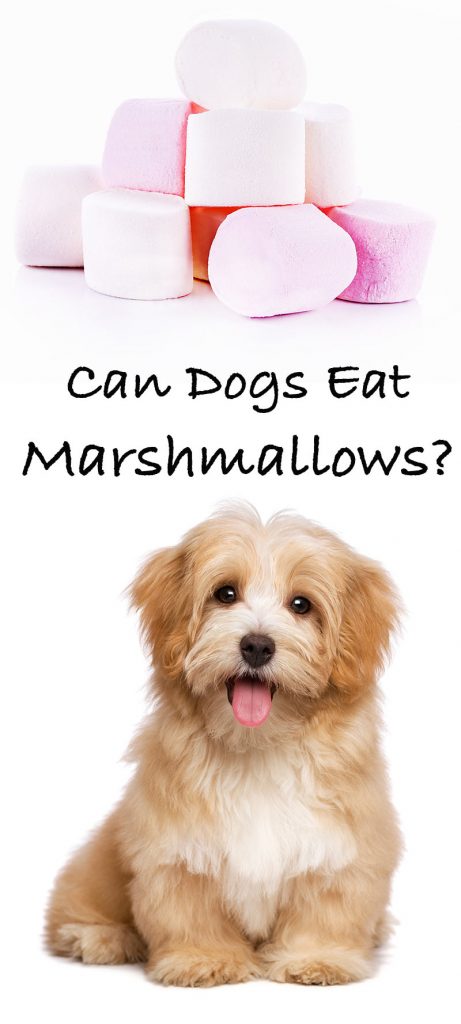 These conditions include dry cough, diarrhea, constipation, gastrointestinal distress, inflammation, colitis, spasms, congestion, cuts and wounds and skin rashes.
The herb, commonly known as marshmallow root, is thought to reduce inflammation and soothe irritated tissues.
So, can dogs eat marshmallows safely? And if so, how?
Can Dogs Eat Sugar-Free Marshmallows?
It is possible to buy or make your own dog-safe marshmallows. This will usually mean natural, free from artificial sweeteners, flavourings and colorings, and free from sugar.
Look for marshmallows that contain no-added sugar. Alternatively, you could make your own using natural sweeteners, such as honey.
However, remember that products marketed as "sugar-free" can often contain artificial sweeteners such as Xylitol, which is dangerous for dogs.
Can Dogs Eat Natural Marshmallows?
When it comes to dogs and marshmallows, making your own at home is the safest way to ensure that your dog doesn't consume any harmful ingredients.
A simple recipe of natural gelatin, water, and a natural sweetener or natural flavoring can make a delicious and safe treat for your dog.
Can Dogs Eat Marshmallow Fluff?
The main ingredient that makes marshmallows solid instead of smooth, like marshmallow fluff, is gelatin.
However, gelatin is safe for dogs to eat, and can even be beneficial to dogs' health. So, this is not the ingredient that you need to be wary of.
As long as you omit the harmful ingredients mentioned above, there is no reason why dogs can't eat marshmallow fluff.
However, be careful when it comes to store-bought marshmallow fluff; these products tend to be very high in sugar and artificial additives.
My Dog Ate Marshmallows: What Should I Do?
Most canine parents have a story that begins something like this: "My dog ate a whole bag of…"
This is usually followed by a detailed recounting of the off-limits item and their frantic calls to the pet poison control hotline.
These kinds of incidents do happen sometimes, no matter how vigilant you are about keeping unsafe items out of your dog's reach.
For the pet parent who may be reading this article right now in a panic, these are the three steps you should follow:
Call the Pet Poison Control Hotline
Have the marshmallow bag ready so you can read the list of ingredients to the responder. They will identify any ingredients that are known toxins/poisons for dogs and discuss next steps.
Expect Diarrhea or Constipation and Belly Bloat
The most likely side effect will be constipation or diarrhea plus stomach bloat. If you notice these effects, it is best to take your dog to the animal emergency room promptly for treatment.
Contact Your Vet Right Away
You should consult with your vet as soon as you can. They will be most familiar with your dog's specific health history, including current age, weight, food intolerances and breed-specific health issues.
Can Dogs Eat Marshmallows and Recover?
In most circumstances, depending on how what quantity of marshmallows your dog has eaten, they will be just fine.
However, some of the symptoms associated with dogs consuming too much sugar can be dangerous.
In particular, belly bloat can have serious consequences for dogs.
This occurs when gas or food stretches a dog's stomach. It can be painful and, unfortunately, fatal if not treated.
A vet will usually work to relieve the pressure by releasing excess gas from the stomach.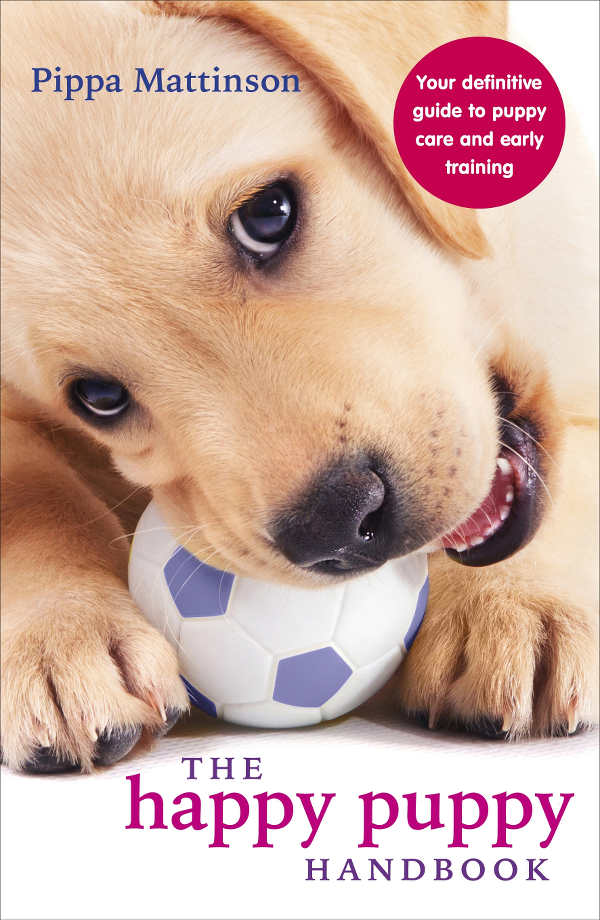 Constipation and diarrhea are usually not dangerous, but can also be disastrous if not treated. You should make sure your dog has plenty of water, and seek veterinary advice.
Can Marshmallows Treat Dry Skin In Dogs?
Marshmallow root does have skin healing properties. This is because it contains mucilage.
Mucilage is a thick gel-like substance often used in cosmetic or medicinal skin treatments. When applied to the skin, it can speed up healing and soften dry and irritated skin.
However, there is little evidence to support the theory that feeding marshmallows to dogs can treat dry skin.
Can Marshmallows Treat Urinary Infections In Dogs?
While there is no evidence to suggest that marshmallows treat urinary infections in dogs, they can soothe the symptoms.
Marshmallow root is know to reduce inflammation in the GI tract and urinary tract. This can ease painful inflammation and soothe irritated tissues.
Therefore, a natural dog-safe version of marshmallows may be used as a way to combat symptoms of urinary infections.
How to Give a Dog Marshmallows
In terms of giving your dog marshmallows as an occasional treat, there is no universally agreed-upon standard quantity.
However, offering just one or two mini-marshmallows is the smartest option, at least until you see how your dog responds.
If you really want to give your dog marshmallows, talk with your veterinarian first. This way, you can discuss the appropriate quantity and frequency for your dog's breed, weight, size, age and overall health.
If you are considering them to treat your dog's skin disorder, you might be able to apply a balm externally instead that contains mucilage from the marshmallow root.
Alternatives to Marshmallows for Dogs
There are plenty of safer alternatives to marshmallows for your dog to snack on. If they have a sweet tooth, consider replacing marshmallows with fruits, veggies, or peanut butter.
Here's some specific alternatives.
Can Dogs Eat Marshmallows Summary
As long as the marshmallows are not sweetened with an artificial sweetener such as Xylitol, one marshmallow every once in a while is not generally considered so bad.
Large quantities can cause belly bloat, constipation, and diarrhea.
Sometimes feeding the occasional sugar-sweetened marshmallow treat can even be beneficial for other reasons.
For example, when your dog won't take a medically necessary pill unless it is hidden inside a tasty, plump marshmallow.
But if you are offering a marshmallow strictly as a treat to your dog, there are many other better treat options you could choose.
References and Further Reading