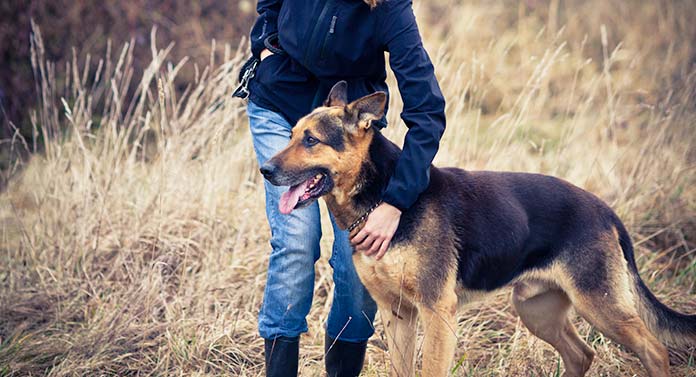 Are German Shepherds protective? The German Shepherd breed has served almost every protective role, from guarding sheep to working with the police.
German Shepherds are loyal, protective, and intelligent, whether they're kept as working dogs or family pets. But, this can develop into territorial behavior and potential aggression if they aren't socialized well as puppies.
So, if you are getting a GSD as a family pet, you must socialize and train them well from a young age to avoid protective aggression.
Are German Shepherds Protective?
Without proper training and socialization, German Shepherds can be territorial and aggressive.
This popular breed is very loyal to its owners and close family. But, it can be aloof with strangers and other dogs.
If you're looking for a dog that will alert you to strangers that come to your home, or will keep unfriendly people from getting too close, this can be a good trait.
But, it can be an issue if you only wanted a family pet. Or if this protective nature strays into aggression. So are German Shepherds protective, or downright aggressive?
Are German Shepherds Aggressive?
There are times when a protective nature can turn into plain aggression towards strangers. This risk is much higher if your GSD hasn't been trained and socialized well as a puppy.
And, the potential for aggression in this breed is no myth. In fact, it's supported by several scientific studies.
The Companion Animal Society of the New Zealand Veterinary Association categorized the German Shepherd breed as "extremely aggressive" when ranking breeds by temperament.
One study ranked the German Shepherd, among other breeds, as more aggressive than the Labrador Retriever.
And, yet another ranked the breed higher than average for stranger-directed aggression, but lower than average for stranger-directed fear. This could suggest the aggression came from something other than fear.
If dogs aren't motivated by fear, they may be aggressive as a way to protect their owners, their things, or themselves from a perceived threat.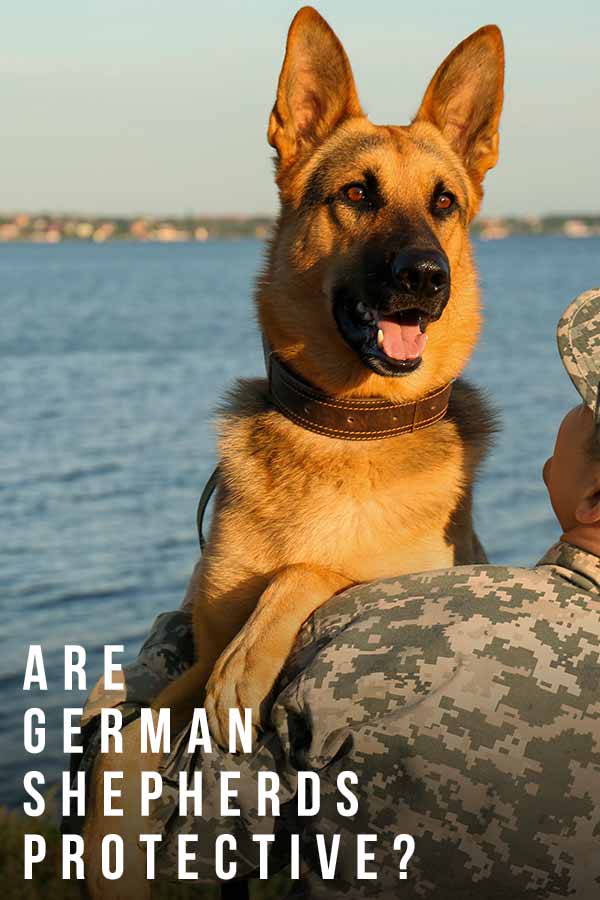 A Brief Look at the German Shepherd Temperament
So, there are times when German Shepherds can be aggressive. And, they are a protective, loyal breed in general.
Of course, this isn't the complete story. Are German Shepherds protective all the time? No! There's a lot more to these dogs than a tendency to protect their families!
Well socialized German Shepherds will be friendly, loving, and playful. They will be affectionate with family, energetic, and very clever.
Even though they may never be as stranger-friendly as a Labrador, they will not be outright aggressive to people they don't know.
But, this does rely on good socialization and training as a puppy.
GSDs form very strong bonds with their owners. This is one thing that makes them such great choices for police and military dogs.
The downside to this trait occurs when you're keeping one as a family pet, and didn't realise how much socialization they need as a puppy.
So what makes German Shepherds act like this? Why are German Shepherds protective?
Why are German Shepherds so Protective?
Of course, the way you raise a dog has an impact on its temperament. One review paper argues that aggressive dogs are usually only that way because their owners intentionally shape them to be protective.
But, many dogs were also bred to have specific traits that would suit their original purpose.
The German Shepherd breed was first created by a man named Max von Stephanitz. He aimed to make the best all-round herding dog.
GSDs had to herd sheep and livestock, but also to protect them from potential threats. So, a protective nature was a must.
Over time, this purpose evolved to include police and military work. This also required a protective, alert, and brave temperament.
Today, GSD working roles include search and rescue, guide dogs, service dogs, and more. So, you can see that a protective nature would be useful in some of these positions, but not all.
The Importance of Training and Socialization
If a German Shepherd is being kept as a family pet, they must be socialized well as puppies.
Even as a family dog, GSDs will be very loyal to their owners. And, when they are not socialized well, this loyalty can lead to protective behaviors.
This might not be a problem if you're faced with a real threat. But, what you and your dog view as a threat can be very different.
To your dog, the mailman coming to deliver a parcel or your neighbour's kid playing in the street could be seen as a genuine danger to you! Best case, they'll react noisily to warn the threat to stay away.
Worst case, their protective instincts could lead to aggression. And with a large breed like this, the consequences of aggression can be fatal for those involved.
Early socialization has been proven to minimise behavioral problems such as aggression. It's vital if you are keeping a German Shepherd as a pet.
How to Socialize a German Shepherd Puppy
For best results, puppies should be socialized and exposed to new things before 12 weeks of age.
This means showing and giving your dog positive experiences with as many things as you can. This should include:
Unfamilar people
Vehicles
Different animals
Places you're likely and unlikely to visit regularly
Busy streets
Kids on bikes
Other dogs
And more.
It's important that these experiences are positive, and that your puppy feels safe. Otherwise, a long-term fear and nervousness can build up.
And, remember you should never put your puppy on the ground outside before they are fully vaccinated.
So, you'll most likely have to carry your GSD puppy when socializing them. If they are too heavy for you, you can invest in a dog sling.
Not All German Shepherds Are Naturally Protective
Just because German Shepherds are generally known to be protective, loyal dogs, doesn't mean that every individual will be.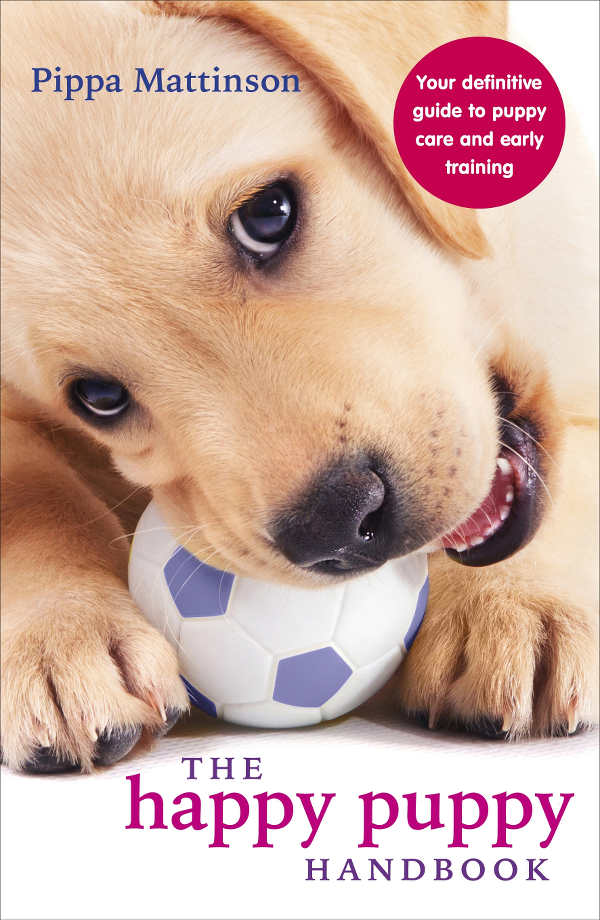 There is natural variation among every dog breed. Even puppies from the same litter can be very different to one another.
Some will be more protective than others.
You might get a puppy that loves everyone they meet! But, it's still so important to socialize them well to make the best of their temperament.
Not only will this make things easier for you, but it means your adult GSD will feel confident and comfortable in all situations.
Are German Shepherds Protective?
German Shepherd dogs are known for being very loyal. But, this can stray into protective behaviors.
They may be aloof with strangers and other dogs, gravitating towards you when you're out and about together.
If they are socialized well as a puppy, this usually isn't a problem. But, it can lead to aggression in adult dogs that haven't been socialized or trained.
It's very important to socialize and train a German Shepherd puppy from a young age to avoid any problems with their protective nature.
Readers Also Liked
References and Resources