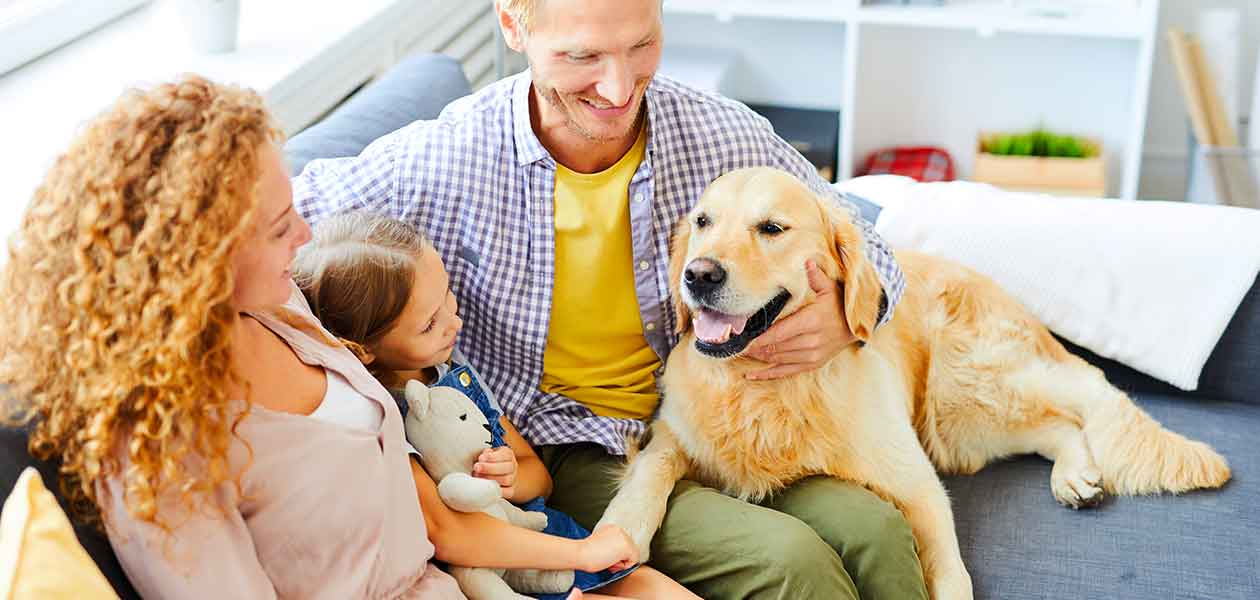 The most affectionate dog breeds come in all shapes and sizes.
All dogs are famous for being devoted and loyal, but some breeds are more enthusiastic than others about expressing their love!
This list of the top 20 most affectionate dog breeds is a must-read for any pet parent who wants to make a big heart their top priority.
Most Affectionate Dog Breeds
Love, like beauty, can be in the eye of the beholder.
Some people measure devotion in tail wags and sloppy kisses, whilst others think that a good working relationship is the surest sign that their dog likes them.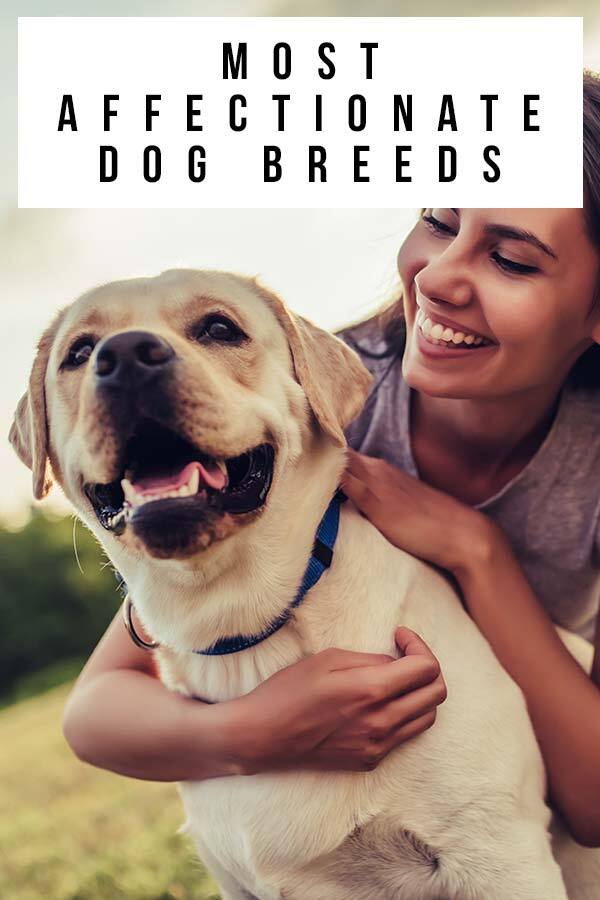 And showing some kind of affection is common to almost all domestic dogs.
It's hard to imagine how they would have wheedled their way into our lives in their first place if they didn't show any signs of liking us!
But some breeds stand out as the most openly demonstrative of their love, or the most likely to greet everyone like a special friend.
A recent survey of veterinarians ranked Golden Retrievers, Labrador Retrievers, Shih Tzus, Papillons, Pembroke Welsh Corgis and Lhasa Apso as the dog breeds most affectionate towards their families.
We've included all of them in our top 20 most popular dogs.
And it might not be a coincidence that these dogs are all so sweet. Scientists have started to pinpoint a genetic basis for some doggy behaviors.
Which means selective breeding may have created dogs which are hardwired to be affectionate.
That's an ongoing area of research, but in the meantime, here are our top 20 most affectionate dog breeds.
Top 20 Most Affectionate Dog Breeds
Bernese Mountain Dog
Border Terrier
Boxer
Cavalier King Charles Spaniel
Cocker Spaniel
Collie
Dogue de Bordeaux
French Bulldog
German Shorthaired Pointer
Golden Retriever
Great Dane
Greyhound
Labrador Retriever
Lhasa Apso
Mixed Breeds
Papillon
Pembroke Welsh Corgi
Shih Tzu
Siberian Husky
Staffordshire Bull Terrier
You've probably spotted they're in alphabetical order. We couldn't possibly rank them fairly, but we can sort them into categories, like this:
Ready to fall in love? Let's begin!
Most Popular Affectionate Dog Breeds
These dogs were all in the AKC's top ten breeds for 2019.
Labrador Retriever
Of course the Labrador Retriever has to be the first dog we discuss.
They've only gone and grabbed the AKC's top spot for the 29th year in a row in 2019. And you don't manage that without an absolutely winning personality.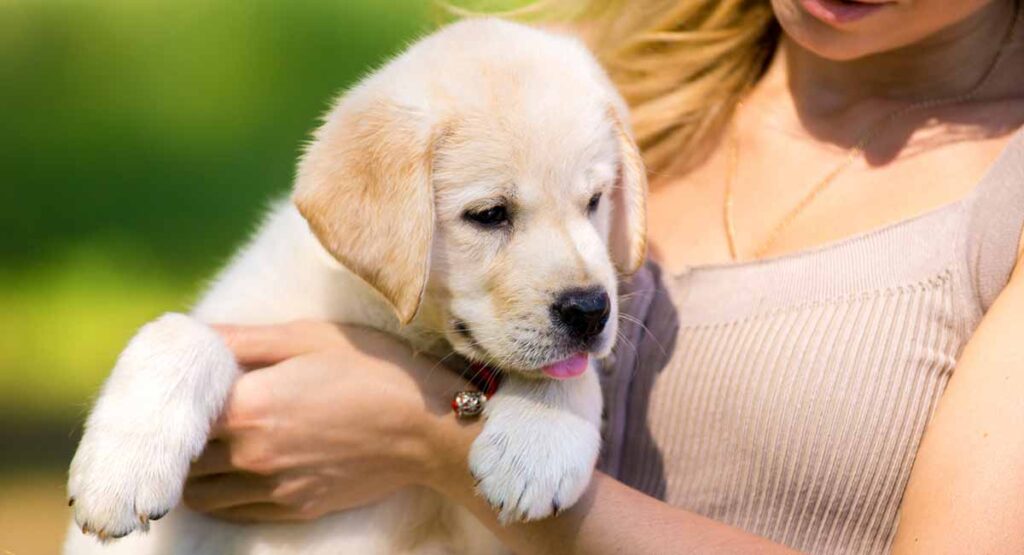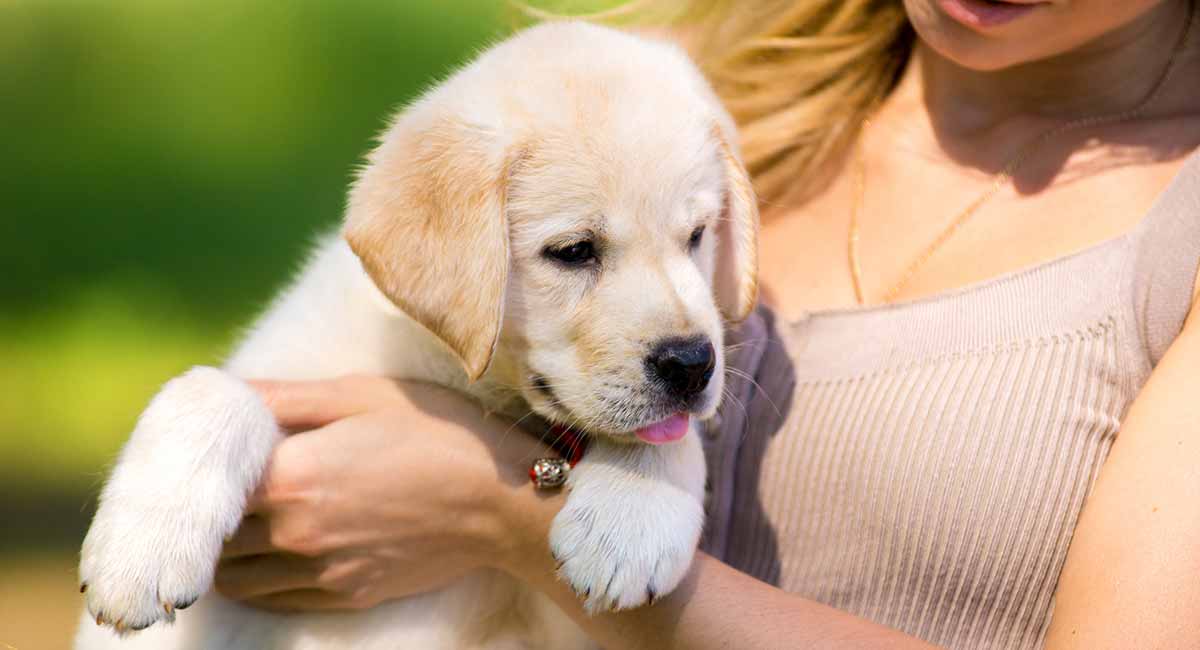 Labradors dish out affection in spades, to family, friends, and strangers (new friends!) alike.
If you think this canine golden boy could for you, you'll need to decide whether to bring home an English or American type Lab.
Both types are prone to hip and elbow dysplasia, hereditary eye disease, and exercise-induced collapse, so look for breeders who screen their sire and dam for all of these conditions.
In return, you'll be rewarded with about 12 years of loyal loveliness.
Golden Retriever
The beautiful Golden Retriever's generous patience and boundless affection have made them popular family pets for generations.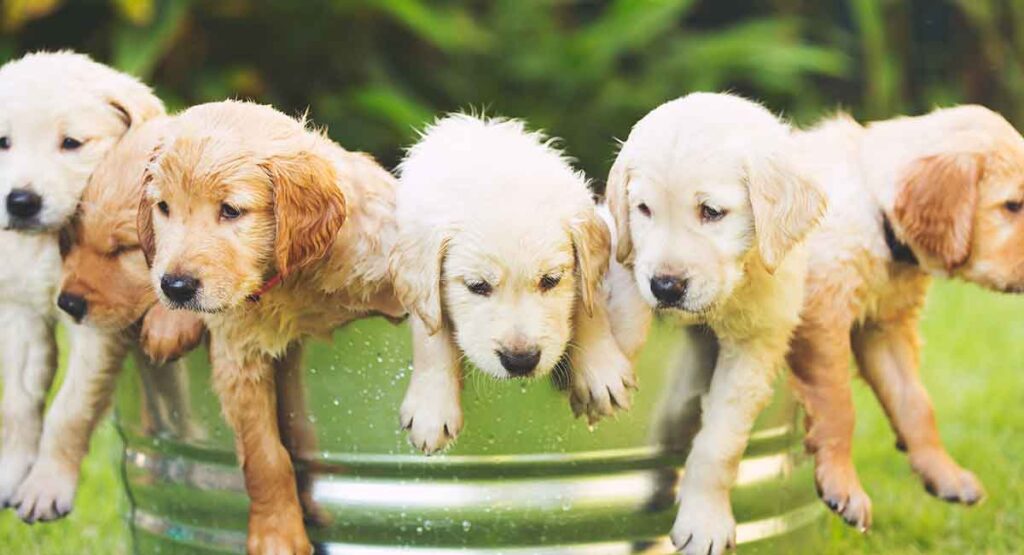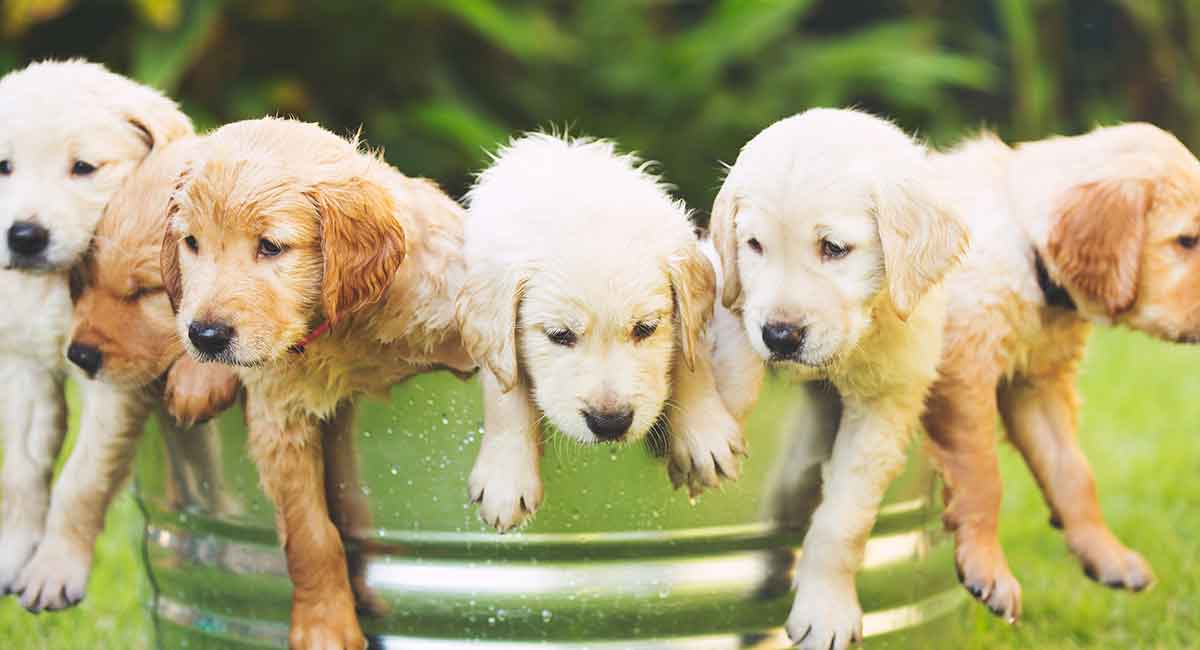 They have held onto the AKC's number 3 position for many years, and inspired unforgettable characters like Shadow in Disney's Homeward Bound.
Be warned though, that the Golden's wonderful coat can carry a staggering amount of water and dirt into you home. And it isn't light work on brushing either.
Sadly Goldens suffer a relatively high frequency of cancers, but their average lifespan is still in the region of 12 years.
French Bulldog
The Frenchie is America's 4th most popular dog breed, but in the UK they've pipped the Labrador Retriever for the number one spot!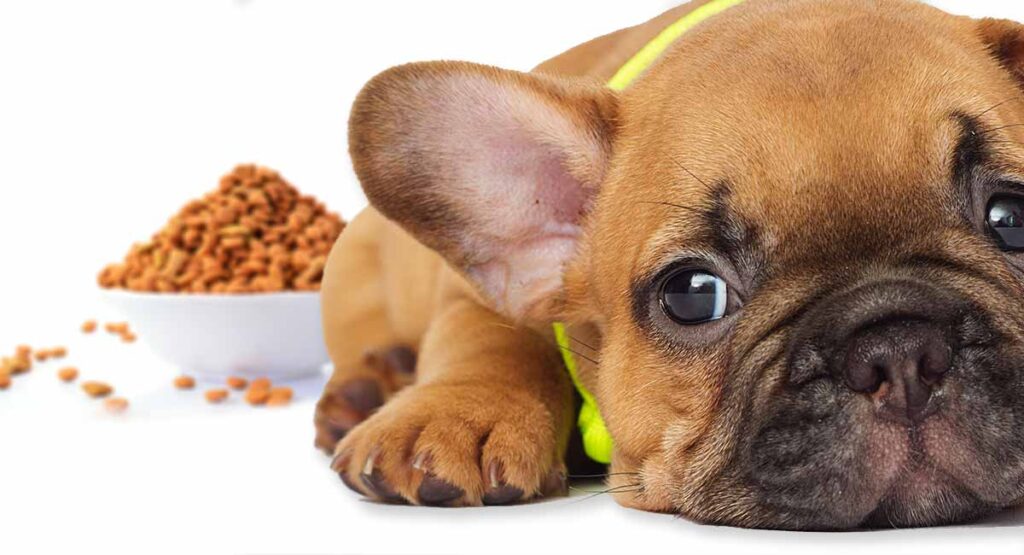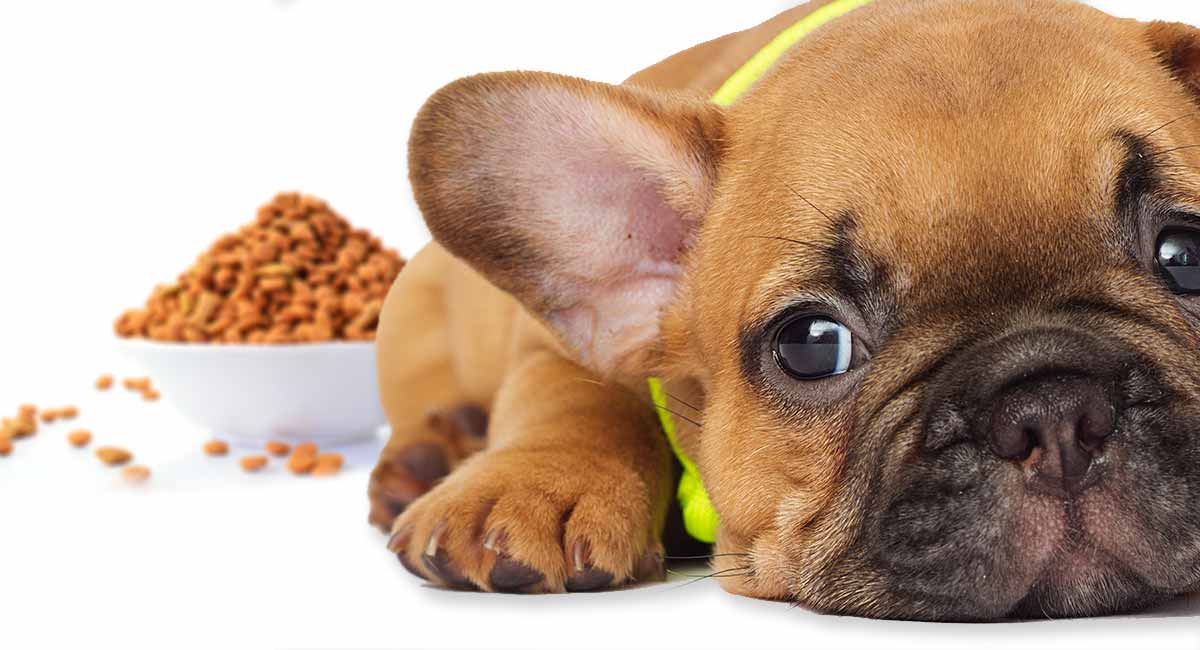 They are a popular choice for people living in cities and apartments, where bigger breeds are impractical.
They have very people-focussed temperaments, and frequently seek out human company.
However, the flipside of this is that they are widely described as being prone to separation anxiety – an inability to spend time alone happily when necessary.
Furthermore, their flat faces and screw tails cause a lot of Frenchies pain and discomfort.
So on balance, we think this is one affectionate breed we think ought to be ruled off your shortlist.
German Shorthaired Pointer
German Shorthaired Pointers, commonly referred to as GSPs, have been steadily climbing the most popular breeds list for years, and took 9th place in 2019.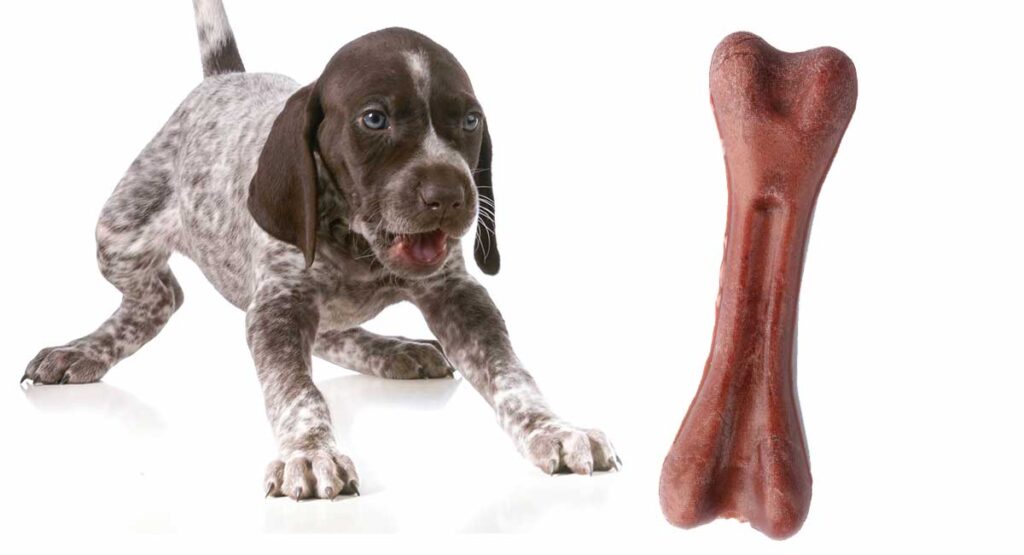 They have short, sleek coats in red and white, and wonderful big floppy ears.
Originally developed as multi-talented hunting dogs, they have stacks of energy and quick-thinking brains.
So they're best suited to households with lots of time for providing physical exercise and mental stimulation. In return, they lavish you with love and adulation.
Look for breeders who test their breeding dogs for dip and elbow dysplasias, heart disease and eye disease.
Pembroke Welsh Corgi
In 2019 Pembroke Welsh Corgis burst into America's top 10 dog breeds by booting Yorkshire Terriers out of the number 10 spot.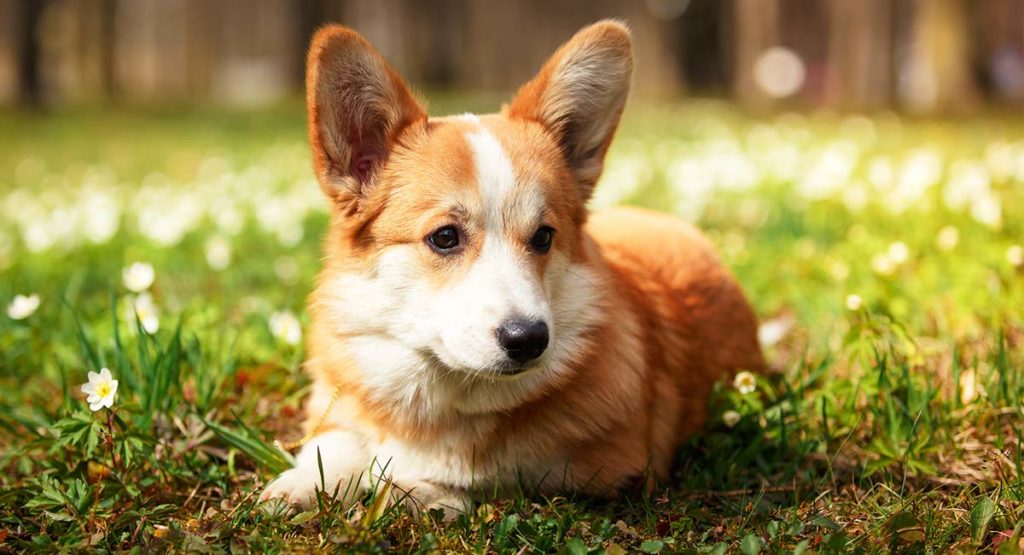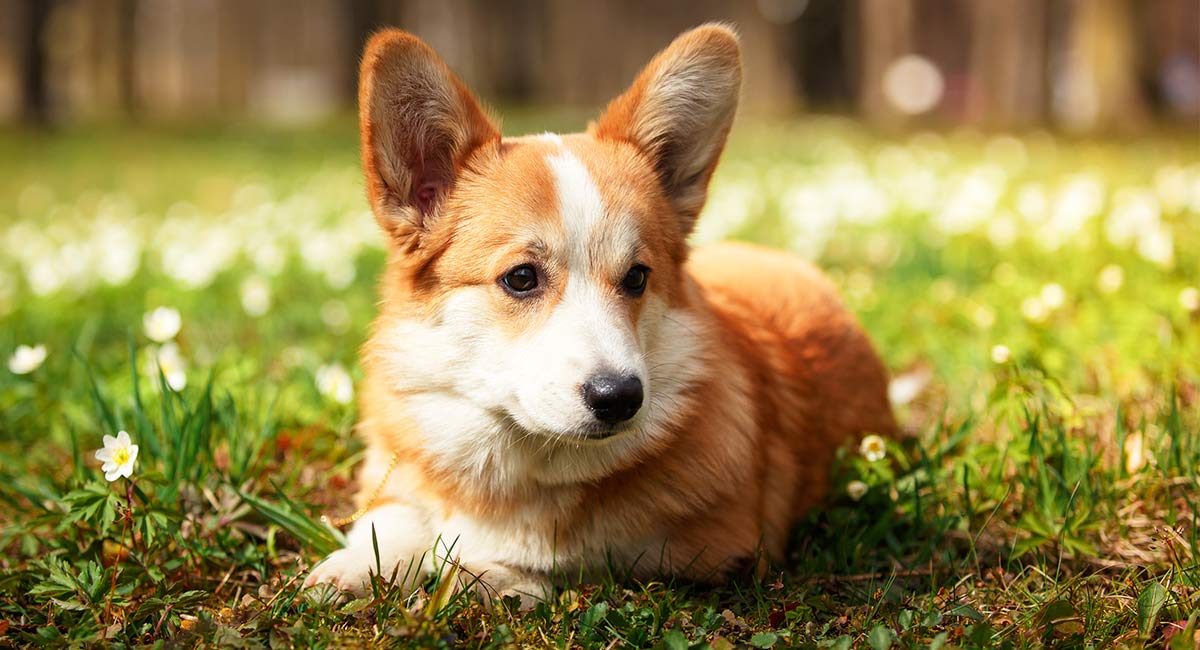 Originally a herding breed from (you guessed it), Wales, these stately little dogs are most famous for being the favorite breed of Queen Elizabeth II.
They are friendly and happy in human company, but usually more confident and settled in their own company than the clingy French Bulldog.
Pembroke Welsh Corgis are a dwarf dog breed, which means they adapt well to apartments and small back yards.
However dwarfism is also linked to a high frequency of joint disorders. And the dwarf body shape can also put an uncomfortable strain on Corgis' backs.
Just over half of this breed suffer from the spinal disease degenerative myelopathy, which causes loss of coordination and paralysis in the hand legs.
Most Affectionate Small Dog Breeds
Whilst Retrievers, Pointers and Corgis all started out as hard working dog breeds, many small and toy-sized canines were created purely to provide companionship for their owners.
In each generation, the dogs which most readily sought out human company, or most willingly settled into a lap for a cuddle were chosen to produce puppies for the next generation.
So it's not surprising that they're total lovebugs today!
These are our favorite small affectionate dog breeds.
Lhasa Apso
Lhasa Apso are long haired little dogs less than a foot tall.
They have a fascinating history, which began in the Buddhist monasteries of Tibet hundreds of years ago.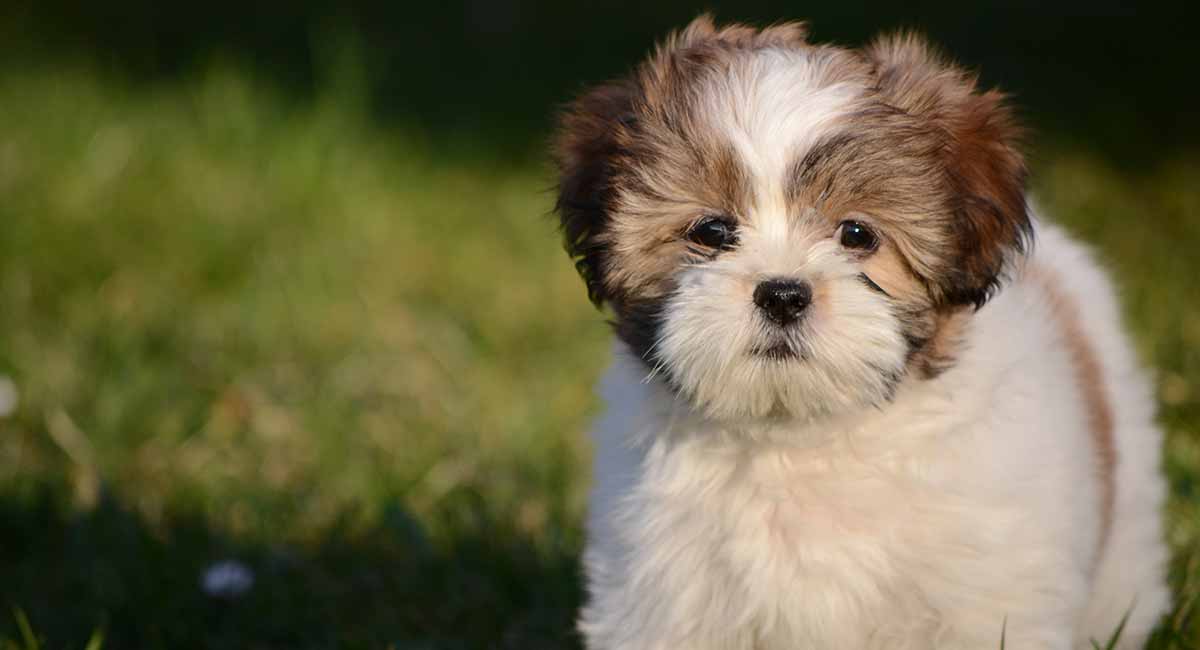 They're notable for being exceptionally calm, affectionate and cuddly with their family, but quick to sound a noisy warning when unfamiliar people approach.
As puppies they need lots of socializing, and rewarding experiences with all kinds of people, to teach them confidence around strangers.
Their long coat demands a lot of grooming, and like many small dogs they're prone to dental problems.
The rise in popularity of flat faced dogs has also led to an increase in Lhasa Apso with brachycephalic features.
To avoid the health problems connected to brachycephaly, look for a breeder whose dogs still have well defined muzzles.
Cavalier King Charles Spaniel
The Cavalier King Charles Spaniel has a famously good personality.
Owners of the breed rave about how affectionate they are, and patient with children. They really are incredibly sweet natured little dogs.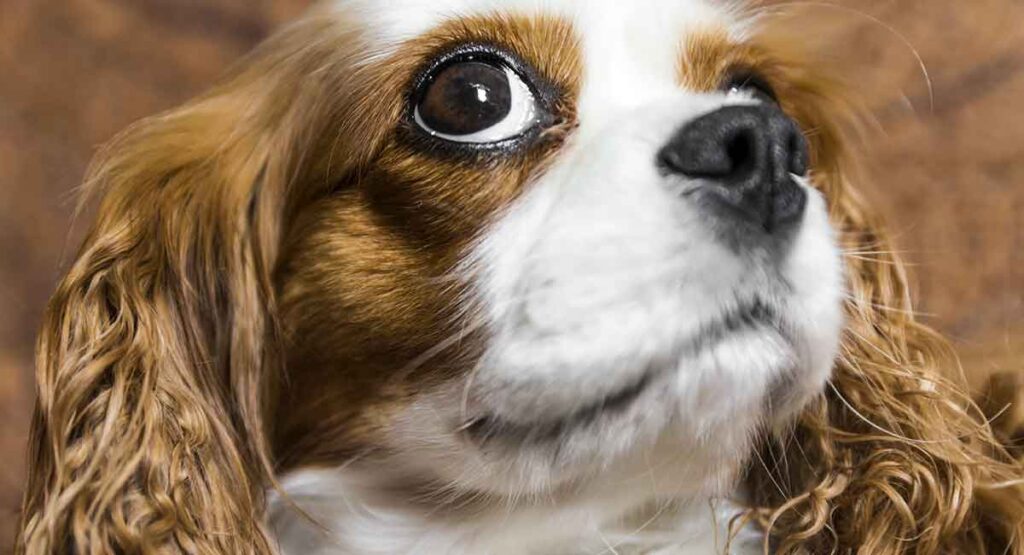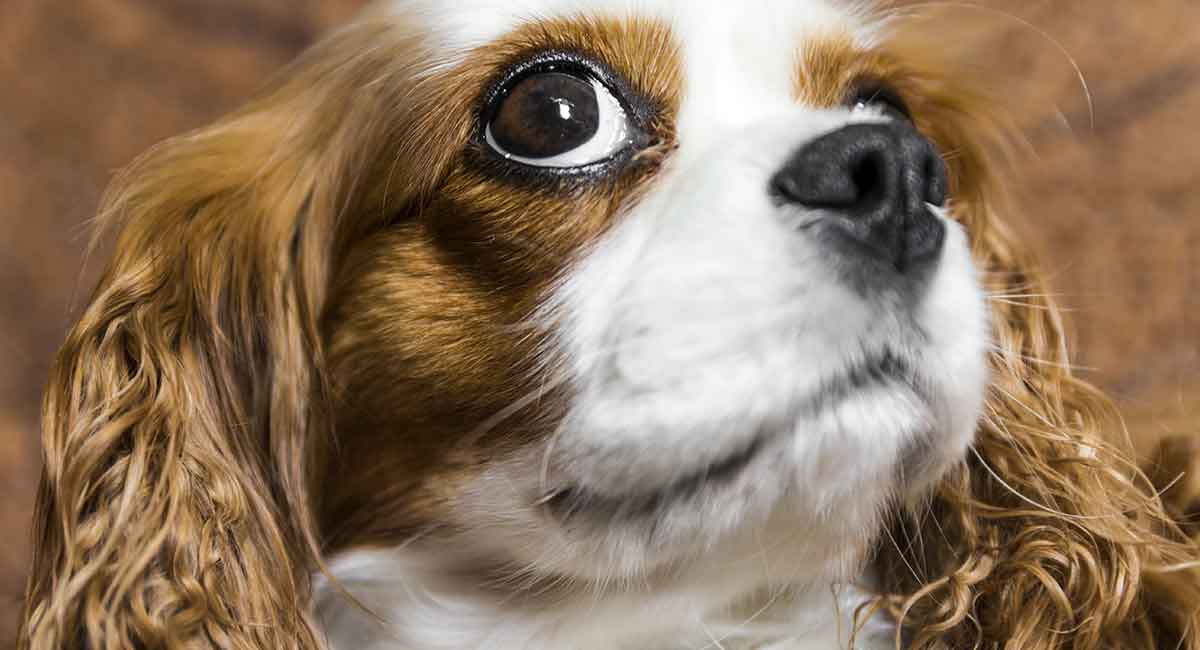 Unfortunately they are also overwhelmed by health problems.
They suffer high rates of early onset heart disease, and the spinal disease syringomelia.
Which means the life expectancy of a Cavalier King Charles Spaniel is just 10 years – well short of the all-breed average.
Since the genes for these conditions are so prevalent, it's unclear if Cavaliers can ever be brought back to health again.
But many of their loveable qualities are being continued in crossbred dogs. Such as the Cavapoo, Cavanese and Cavachon.
Papillon
Whatever your "usual" taste in dogs, there's no denying that the tiny Papillon is incredibly pretty!
These toy dogs started out as companions for European aristocrats, and today's Papillons still thrive on close, affectionate bonds with their owners.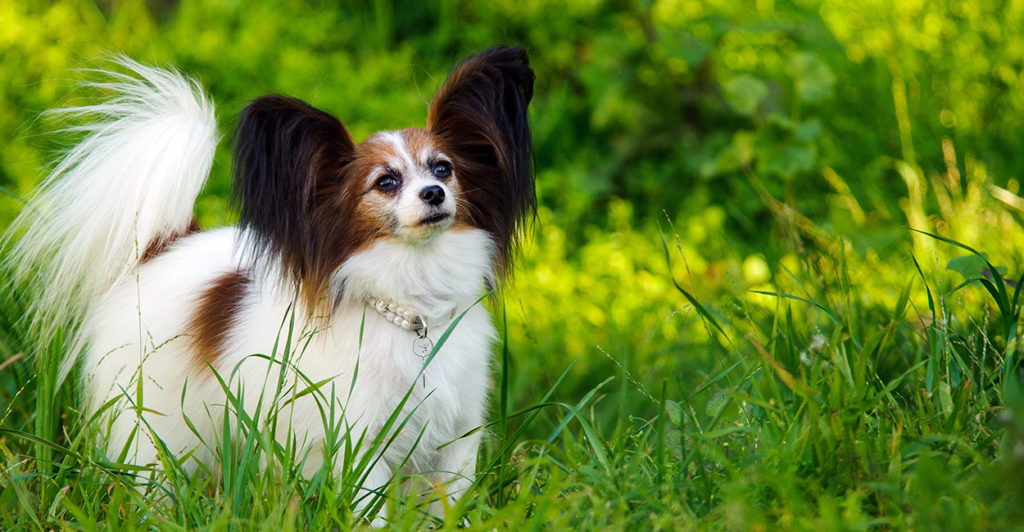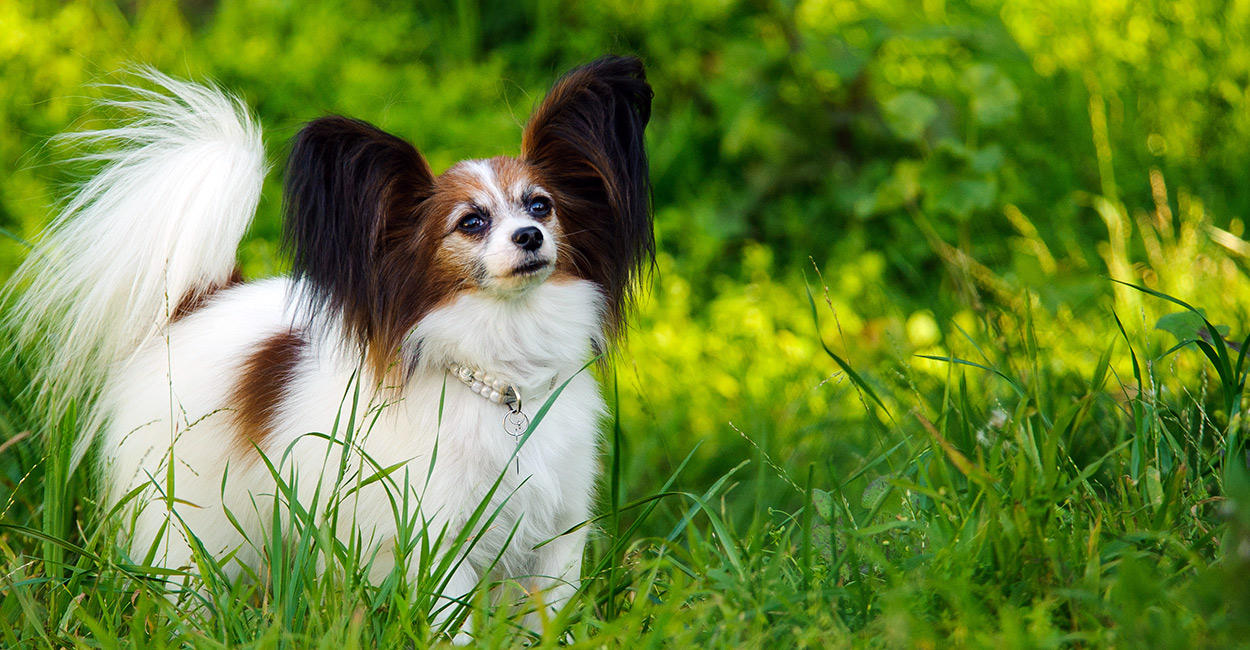 They weigh as little as 5lbs, which makes them well suited to apartments and small homes. But even though they can't hike for miles every day, don't mistake them for being lazy!
They are surprisingly robust and energetic for their size, and actively seek out humans to play and interact with at home.
Like many small breeds they tend to be long lived. They easily reach 13 years old, and even survive to 19!
They can be prone to slipping kneecaps and thyroid disease, so look for breeders who screen against these problems.
Shih Tzu
The Shih Tzu is the most widely-owned of the Toy dog breeds on our list.
They are closely related to Lhasa Apso. But in contrast to a busy history guarding monasteries, Shih Tzu were pampered lap warmers for ancient Chinese emperors.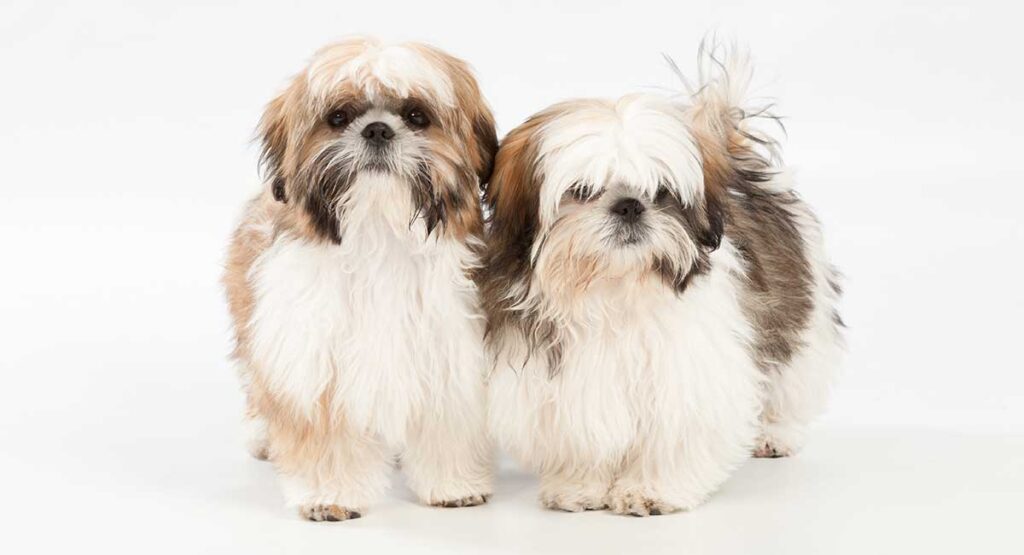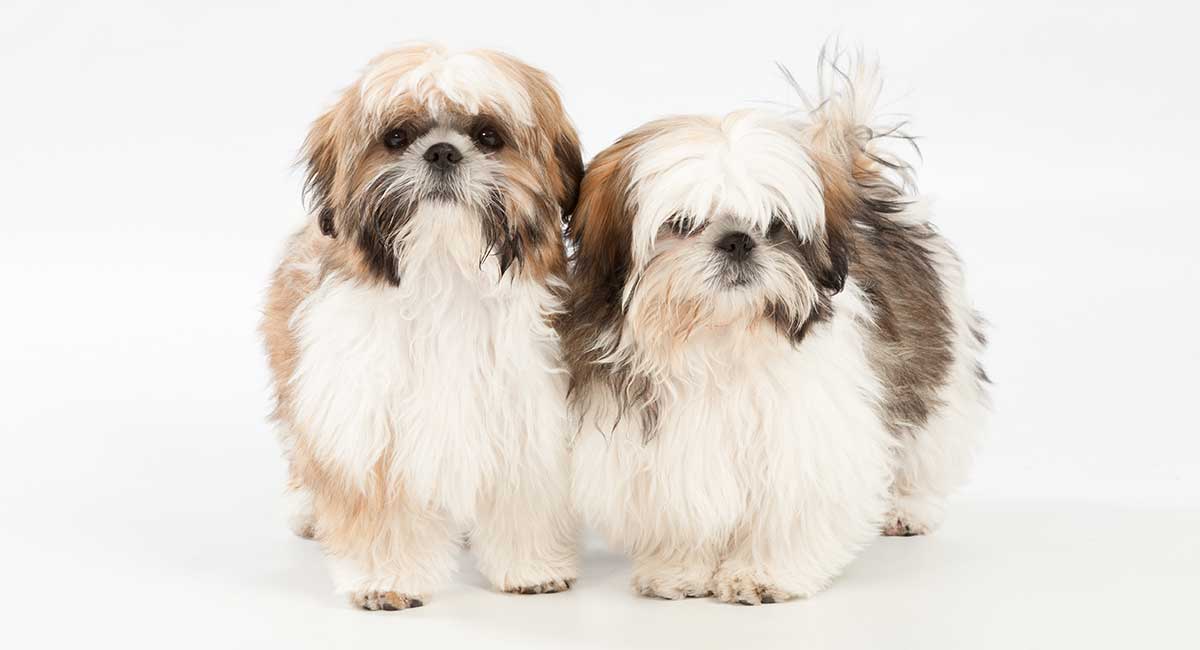 Today, they are still one of the cuddliest dog breeds you can hope to meet!
Their coat needs to be brushed daily, or kept in a tidy puppy clip. And they benefit from a bit of help keeping their teeth clean.
Despite being small, they are somewhat prone to hip dysplasia.
Cocker Spaniel
Our final small affectionate dog isn't a Toy breed at all, but a gentle working breed – the Cocker Spaniel.
These dogs are a great mix of loving, athletic, and compact.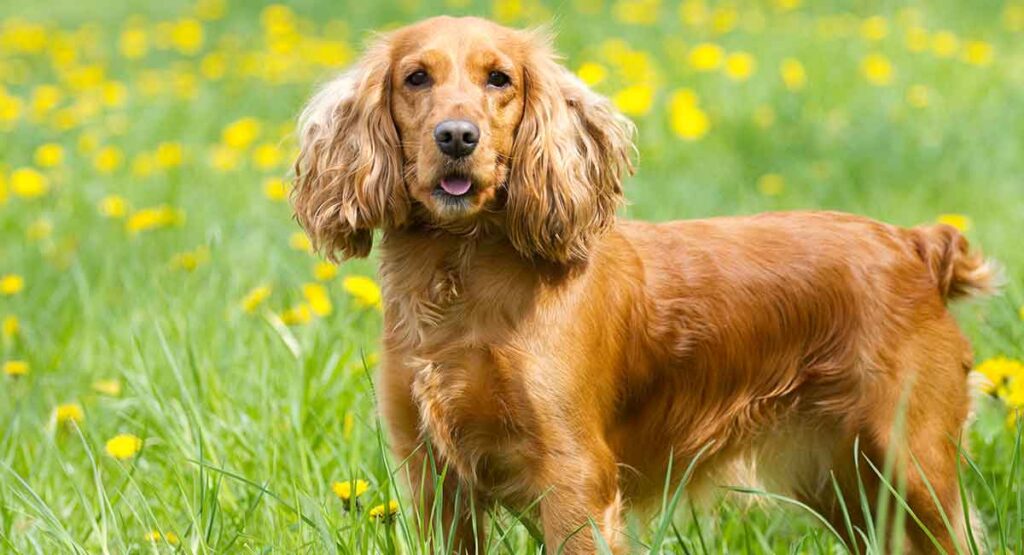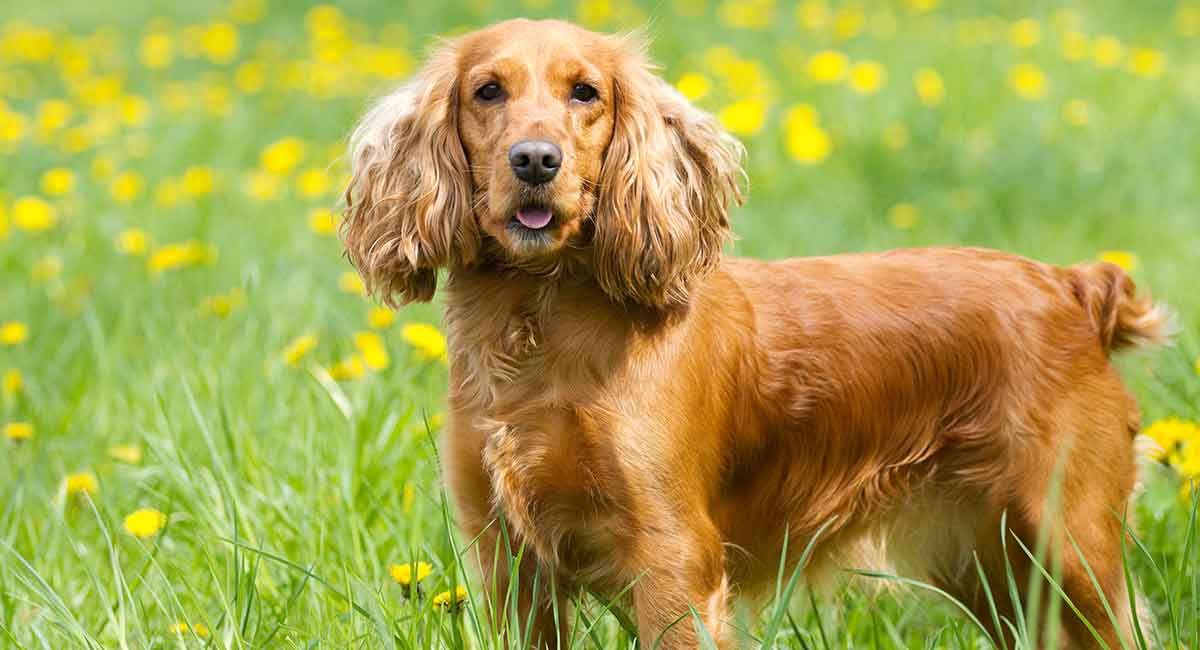 They're frequently a good match for families, and you might appreciate them if you want to go hiking or jogging with your dog every day, but prefer small breeds.
Cocker Spaniels come in distinct American and English types. Both types brim with affection, but an English Cocker Spaniel tends to have a lot more energy!
They can be prone to hip dysplasia, slipping kneecaps, eye disorders and thyroid disease, but healthy individuals should have no problem reaching 10 -14 years old.
Most Affectionate Large Dog Breeds
What if your idea of affection isn't a little dog on your lap, but cuddling up with a big dog on the couch?
These gentle giants are big bundles of love!
Bernese Mountain Dog
The mighty Bernese Mountain Dog is built like a bear. But underneath their tough exterior they're totally soft.
They start out as energetic puppies, but as adults they're usually happy to plod placidly about, receiving hugs and imparting reassurance.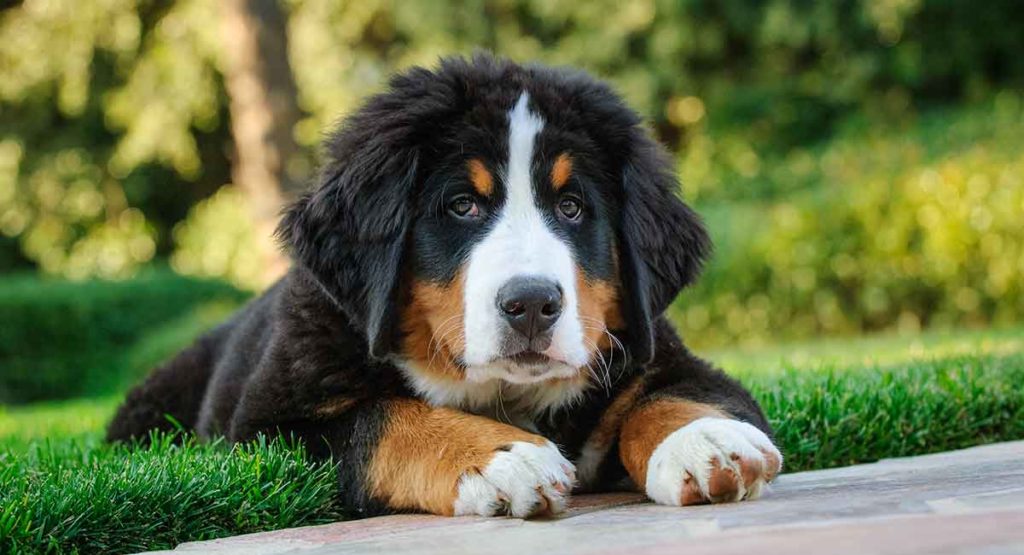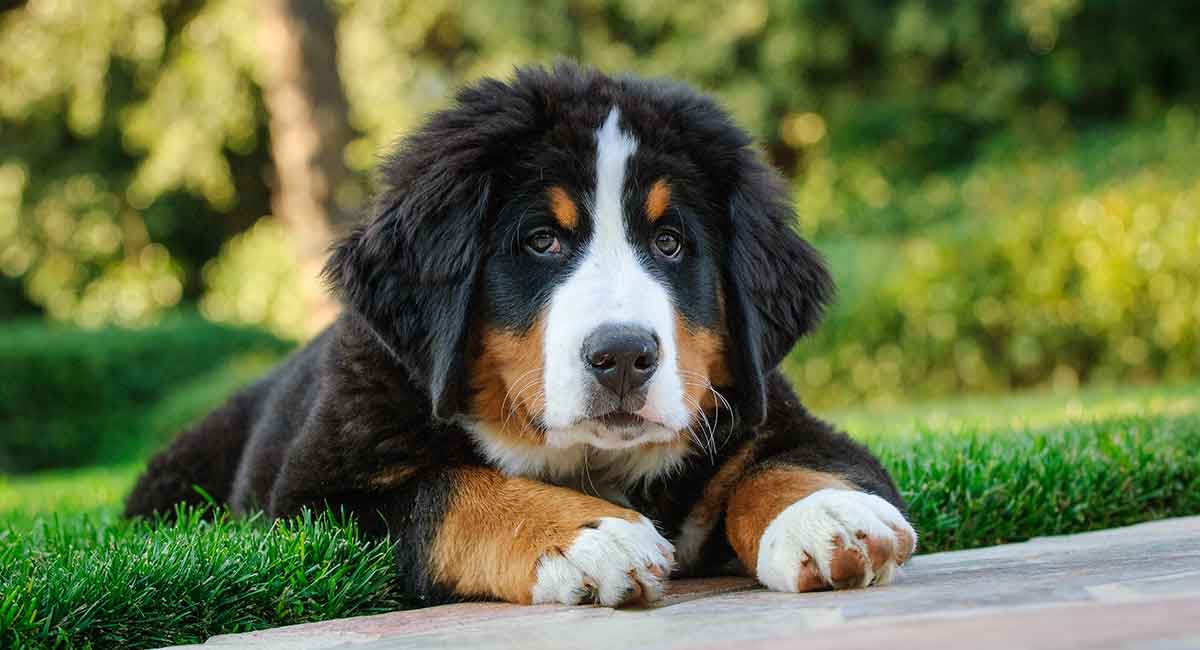 Originally from the Swiss Alps, which is not a warm place in winter, Bernese Mountain Dogs have thick, tri-colored coats.
They need a lot of grooming, and if you're not a fan of shed dog hair around your home, then they're probably not for you.
Like most giant breeds, their lifespan is shorter than average. Their typical life expectancy is just 8 years, although some do make it into their teens.
Great Dane
The imposing Great Dane makes almost all other dogs look tiny.
Their huge size used to be a valuable asset for hunting wild boar. These days they'd sooner be relaxing on the couch with you though.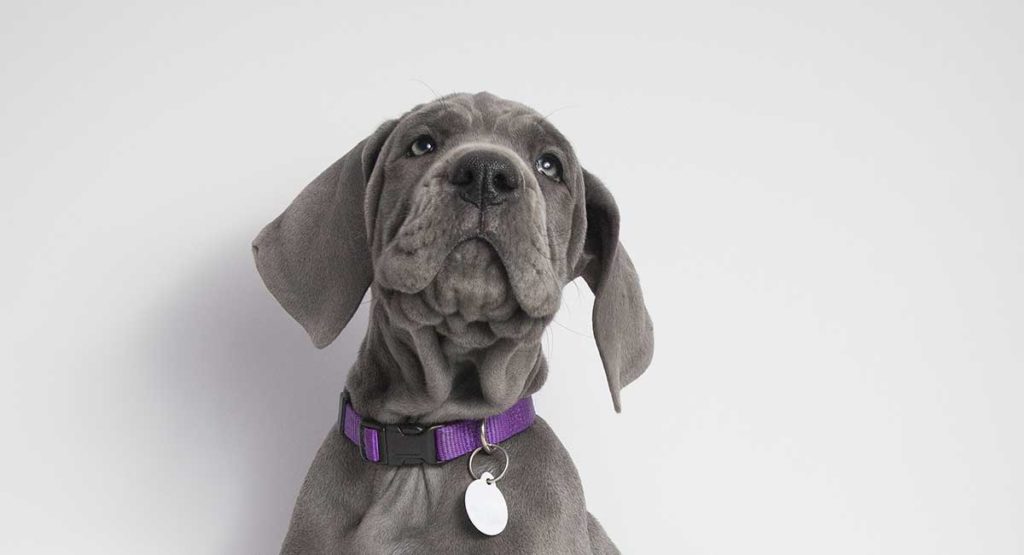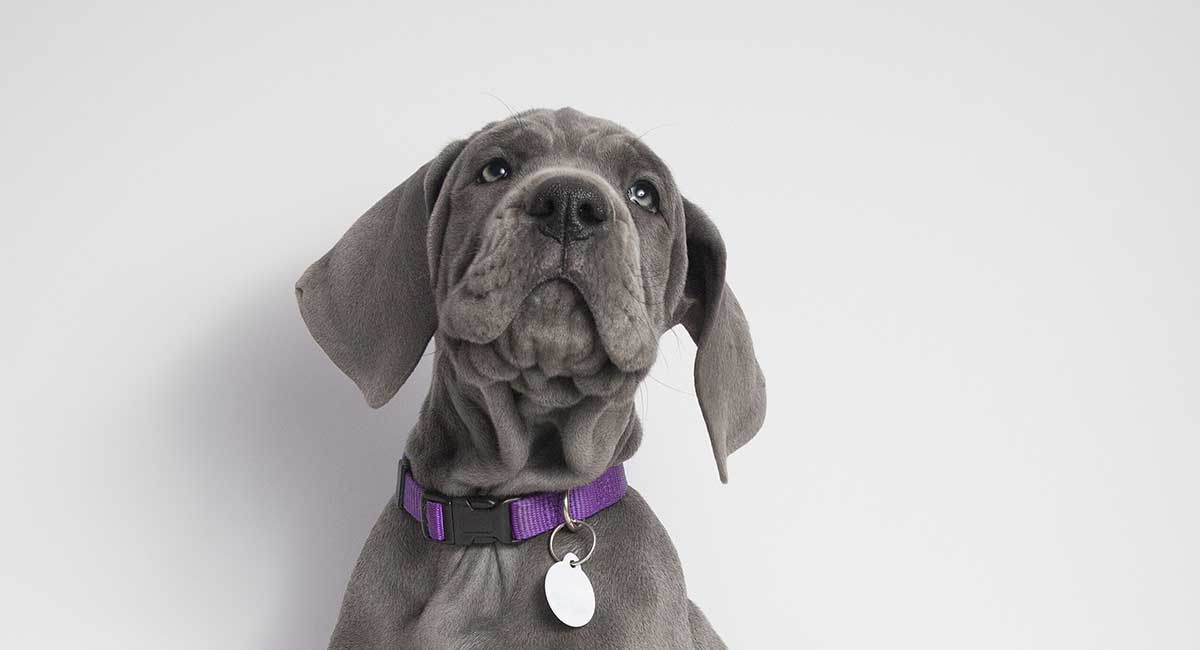 If you haven't felt a Great Dane lean into you for a friendly rub and a scratch behind the ears yet, be prepared. You do need to brace yourself against falling over!
Their life expectancy is distressingly short though. One survey of Great Dane owners found that among 171 dogs who died in the preceding 10 years, the average age at death was just 6.5 years.
Dogue de Bordeaux
Our final giant breed is the wrinkly Dogue de Bordeaux.
Their imposing and powerful appearance masks a sensitive soul, and there's little these big dogs love more than big hugs!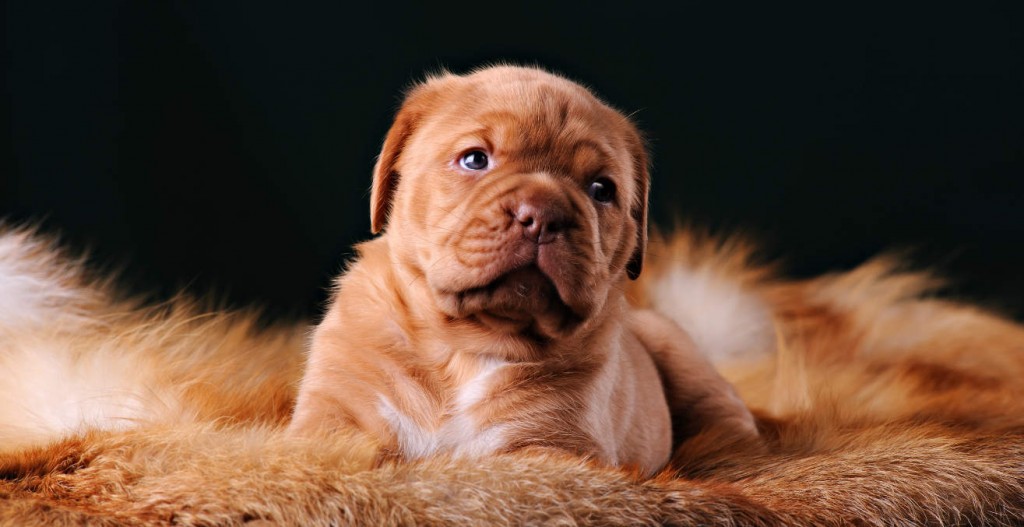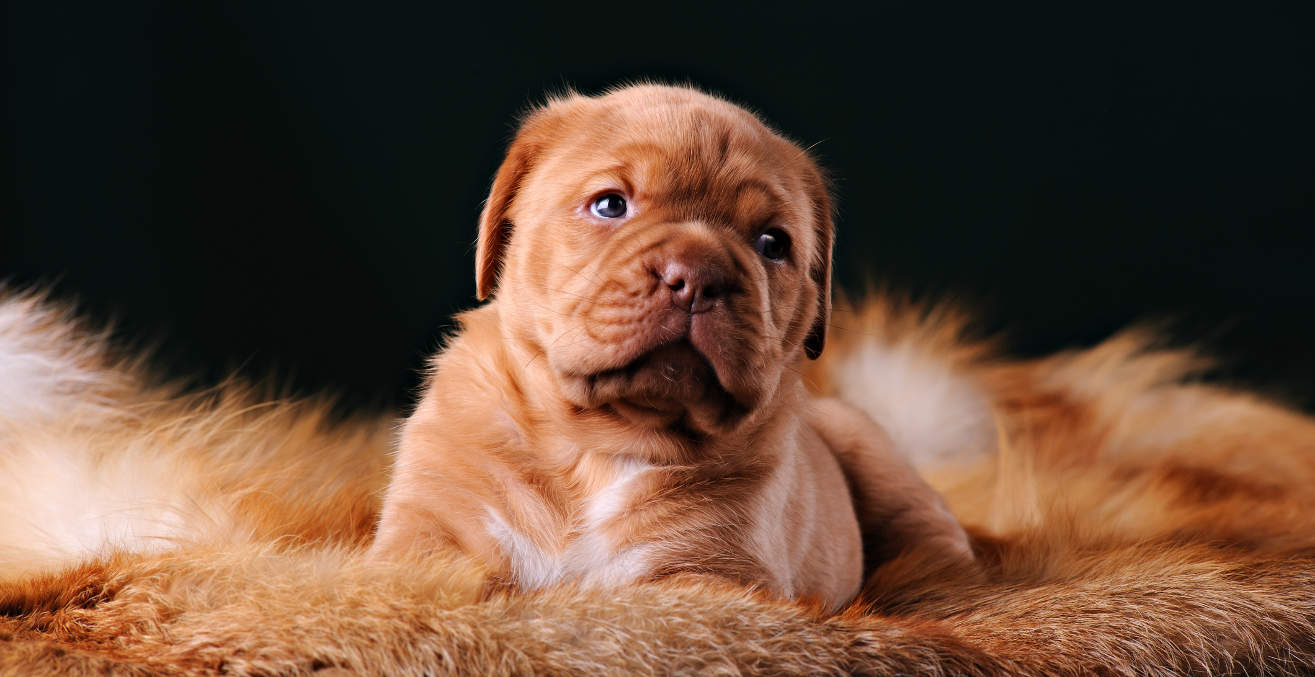 They're closely related to the Mastiff dog breeds. And like Mastiffs, they're generally regarded as one of the more difficult dog breeds to train.
Since reliable training is vital for a dog who's going to reach upwards of 100lbs in adulthood, it's important to start young, and get help if you're a dog training novice.
Sadly you won't get much time to enjoy the fruits of your efforts though – Dogues de Bordeaux only live for 5 – 8 years.
Collie
Are Collies big affectionate dogs, or regular sized affectionate dogs in big fur coats?!
Whichever way you like to look at it, this breed's looks definitely make a statement!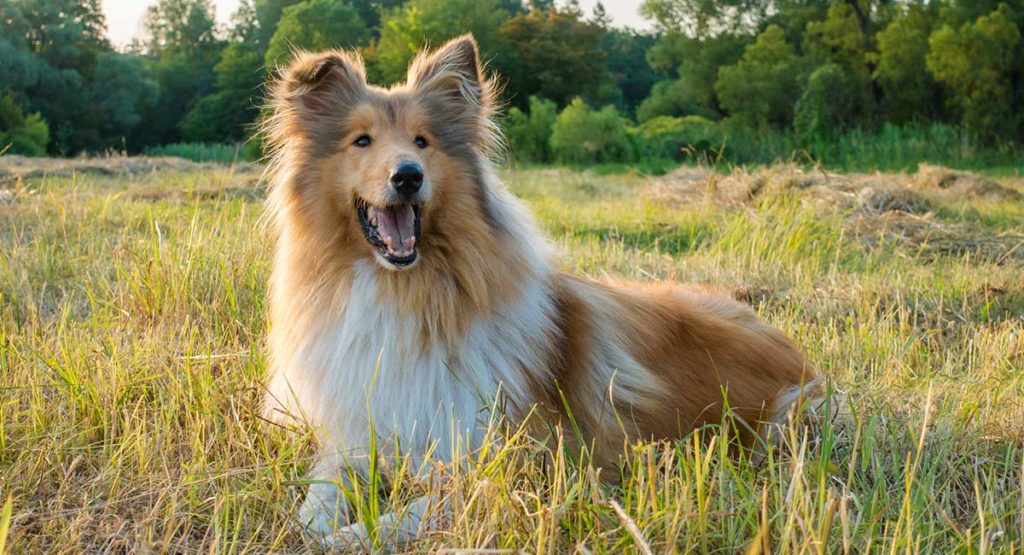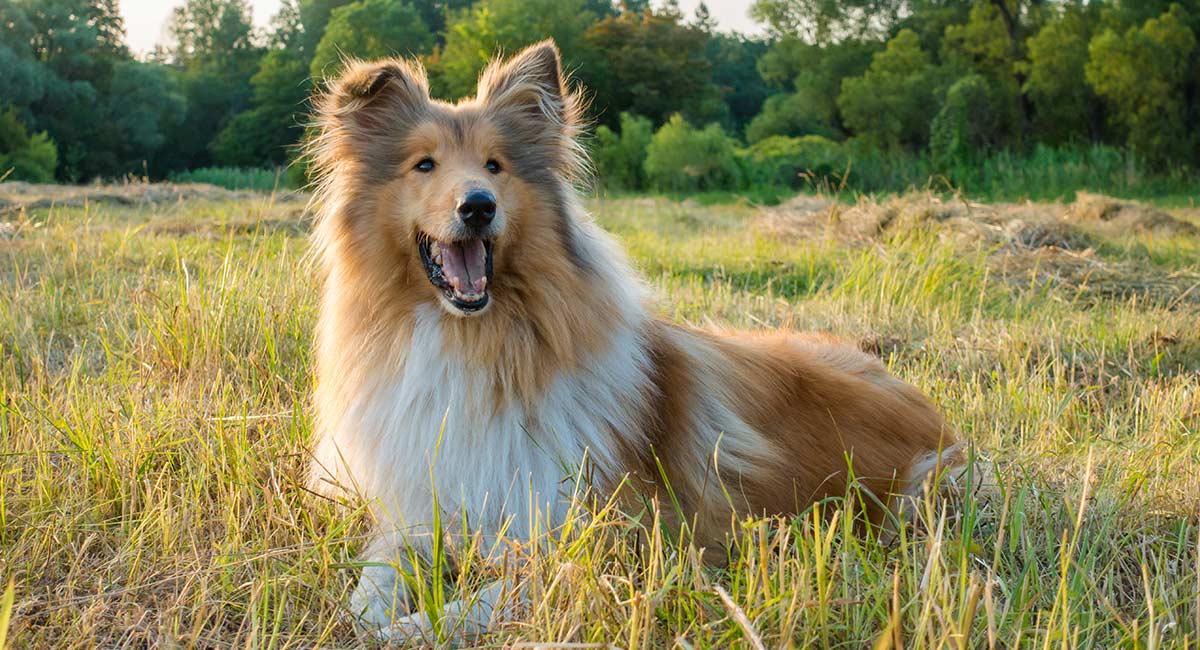 Of course, the best known Collie of all time was Lassie. And just like Lassie, modern Collies are devoted, loyal, and famously fond of people – especially kids.
They belong to the herding group of dogs, which means they're typically quick to learn, but they can be a bit of a danger to smaller pets.
As puppies, use positive reinforcement to teach them that rounding up stray children is not necessary.
Collies are vulnerable to eye diseases and multiple drug resistance, so choose a puppy from health tested parents. They live for 12-13 years, on average.
Greyhound
Greyhounds are closely associated with the dog racing track. But they can be surprisingly docile and soft-hearted pets too.
They love cuddling up against someone for warmth and companionship, and like all of our large affectionate dog breeds, have little sense of their own size when it comes to squeezing on to someone's lap!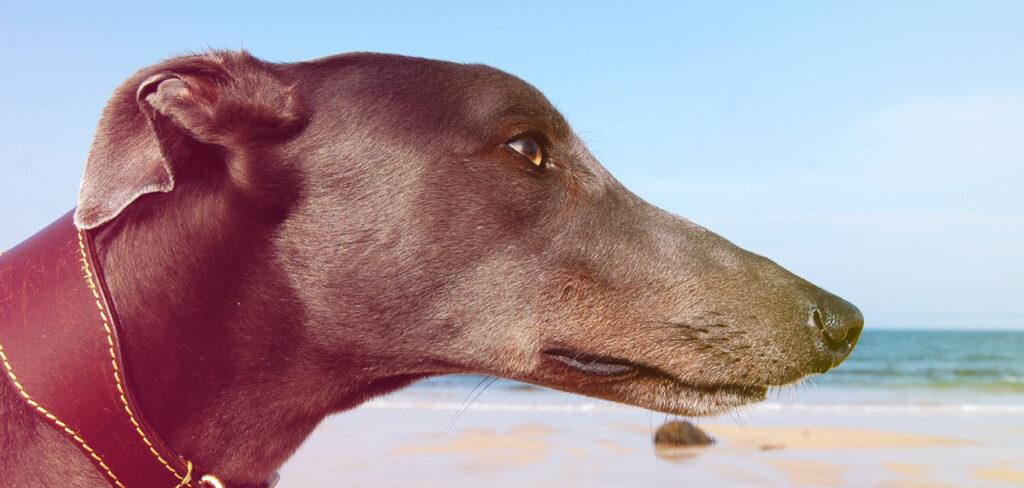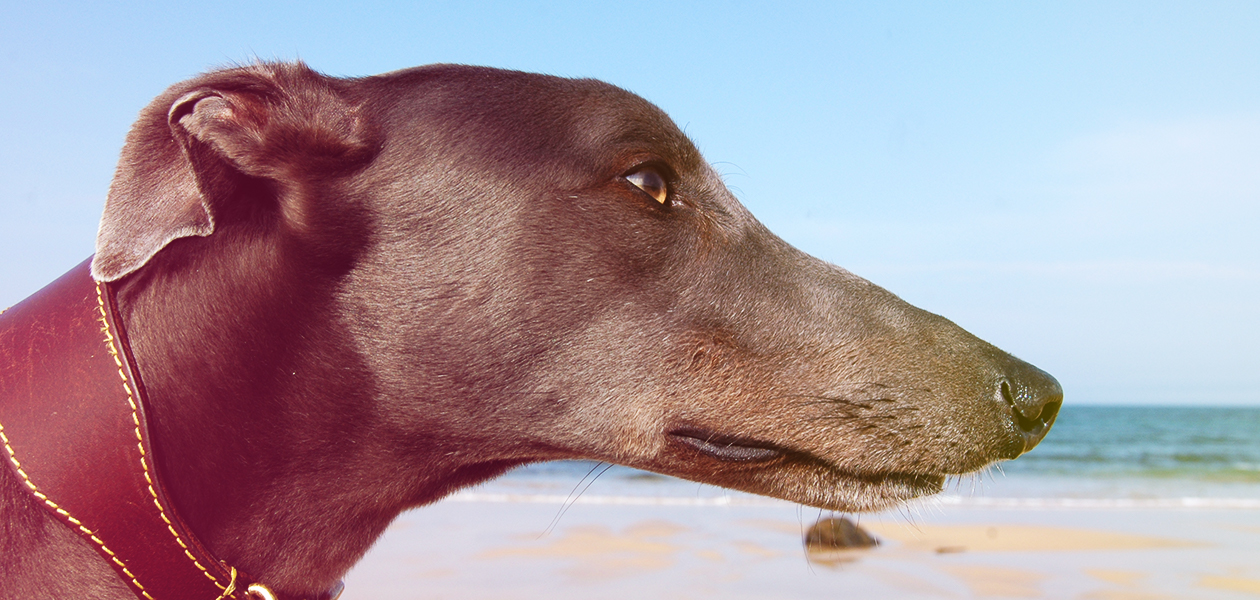 They're built for speed, but not stamina. So give them an opportunity to run every day, and you'll be impressed how much of the remaining time they spend asleep!
They are typically free from inherited diseases, but they have a very high prey drive, so they may not be a safe choice for households with cats and other small pets.
Despite their large frame, Greyhounds are famous for their ability to fold up small.
But if you'd like a very similar dog in a smaller package, take a look at the Whippet, and the Italian Greyhound.
Surprisingly Affectionate Dog Breeds
Last but not least, we have some doting dogs you might not have thought of yet!
Border Terrier
Border Terriers are little dogs with big hearts.
Originally developed on the English-Scottish border, these dogs were prized for being tough as boots whilst out working, then happy and doting at home with their families. Nothing gets a good Border Terrier down!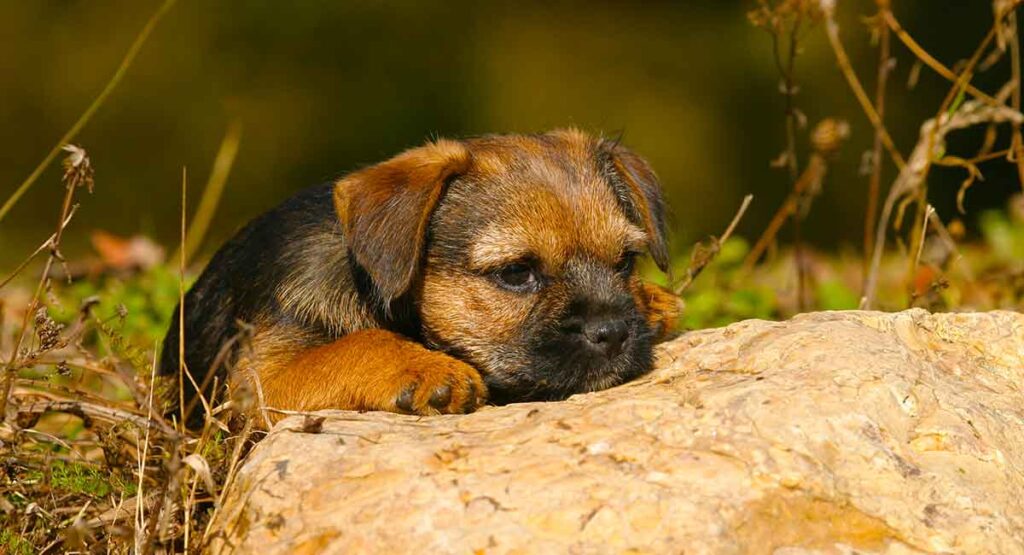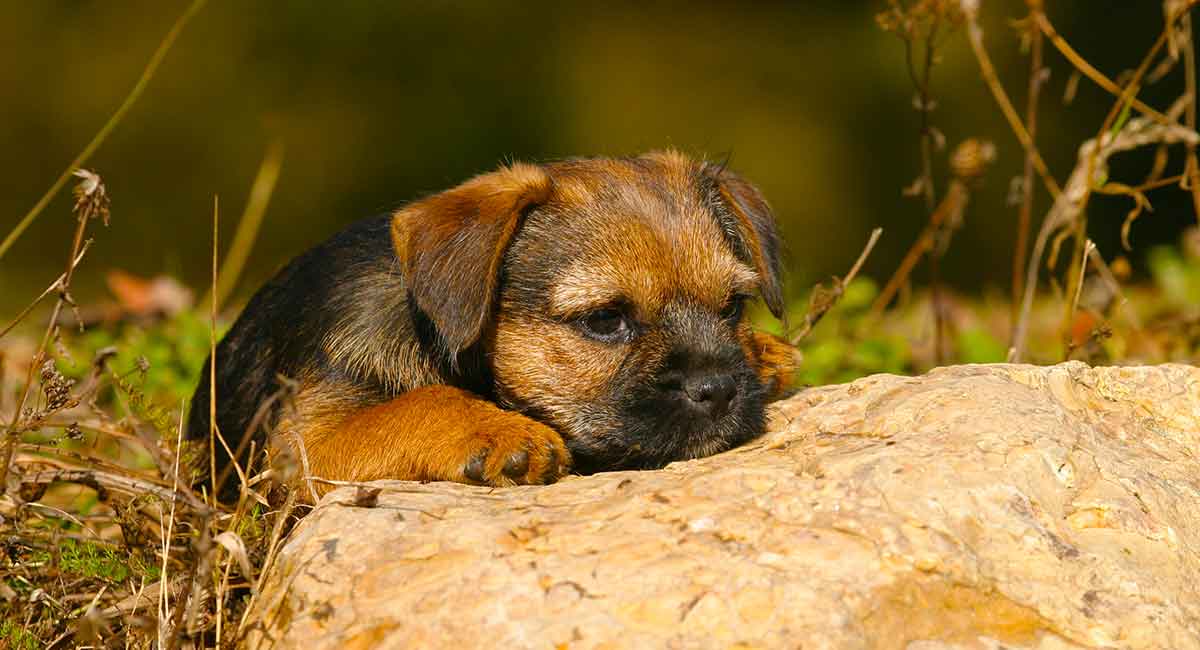 They are typically very healthy and low maintenance dogs, but like many small breeds they might need some help keeping their teeth clean, to avoid decay.
They do need lots of exercise and mental stimulation before they're ready to relax at the end of the day.
So they're best suited to households with outdoorsy lifestyles, or an interest in dog sports like agility.
Boxer
Boxers, with cropped ears and docked tails can look fearsome.
But in fact nothing could be further from the truth – these are some of dogdom's silliest clowns!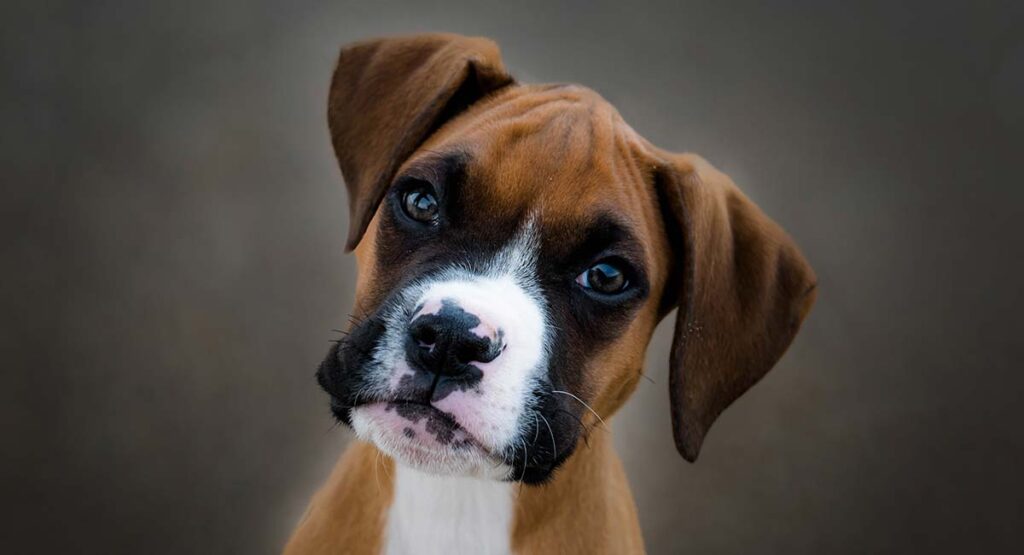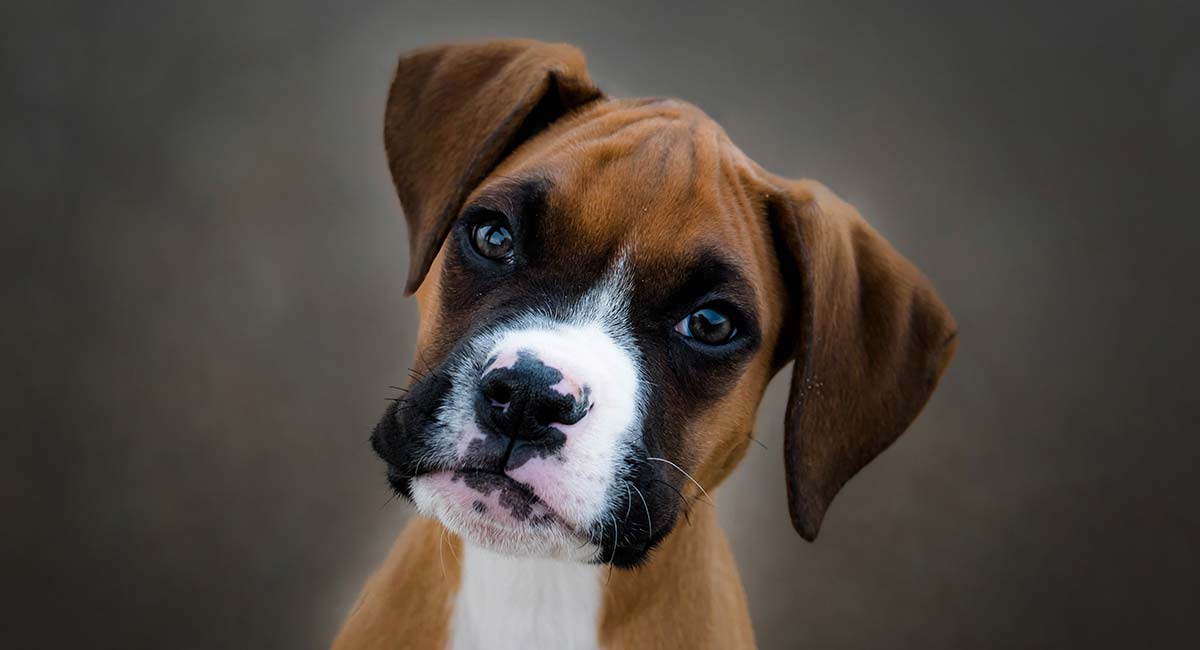 Boxers have performed all kinds of work over the years, from big game hunters to military dogs.
These days they are usually beloved family pets. They have such a playful spirit and abundance of love to give, that many people just can't resist them.
They live for a respectably average 10-12 years, and during that time they may be prone to hip dysplasia, thyroid disease, and the neurological disorder degenerative myelopathy.
(And by the way, we think you should leave their ears and tail intact!)
Siberian Husky
When Siberian Huskies were first bred as sled dogs by nomadic tribes in the unforgiving Russian tundra, they needed to know they could safely bring their dogs into their tents with their families overnight.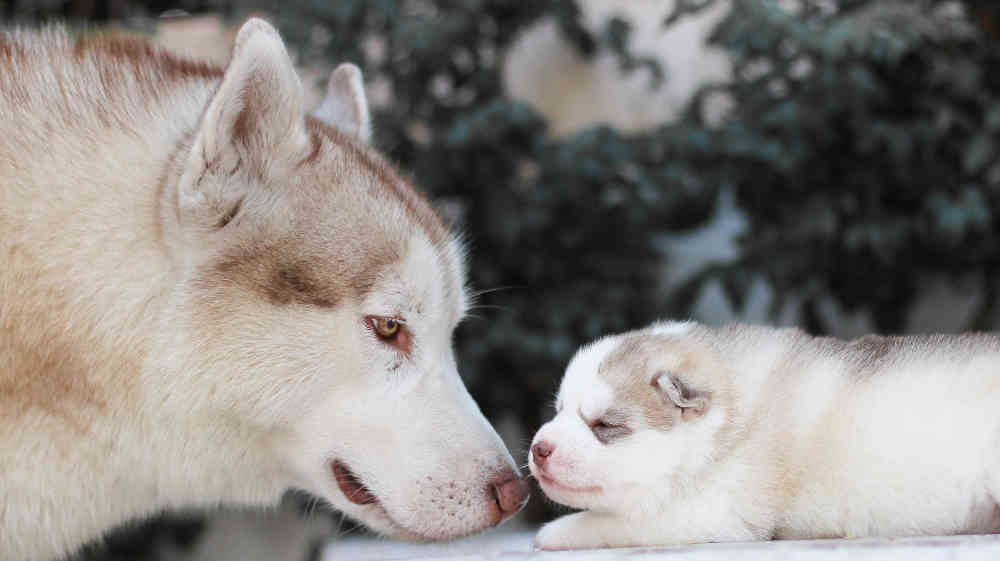 So only the Huskies with the most reliably sociable and kind temperaments were used to continue breeding lines.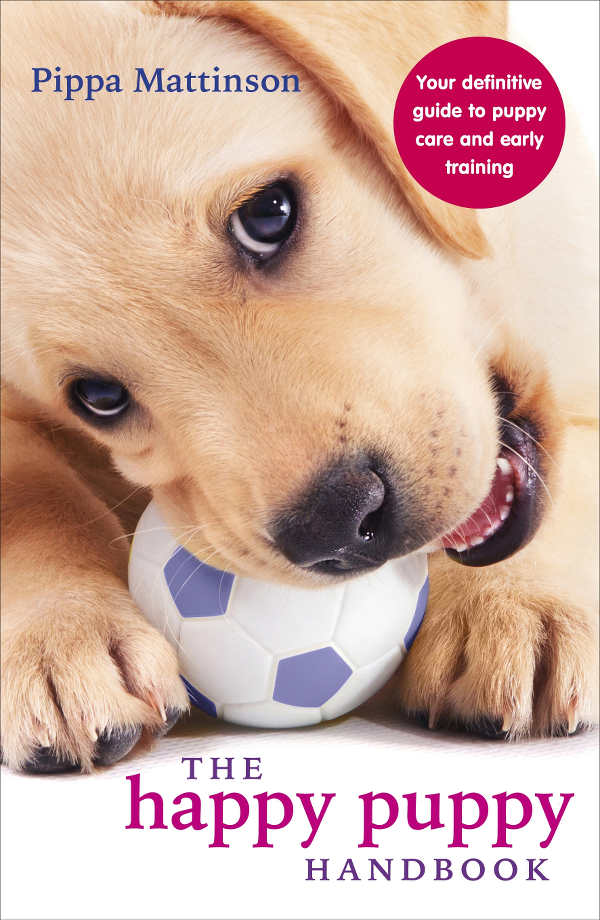 And today, Huskies deserve the honorary title of "Dog Most Likely To Invite An Intruder Into Your Home". They love everyone!
And they might be the affectionate dog breed for you, if you love running, cycling, or hiking. They need a lot of exercise!
An under exercised Husky is likely to resort to chewing, digging, climbing, and escape artistry to satisfy their need for action.
But luckily since they've always been bred for function ahead of looks, they tend to be free from hereditary diseases, including hip dysplasia.
Staffordshire Bull Terrier
The intimidating-looking Staffy belongs to the same group of breeds as Pit Bulls and American Staffordshire Terriers.
Early on in their history, they were used for dog fights, and some individuals may still react aggressively towards other dogs.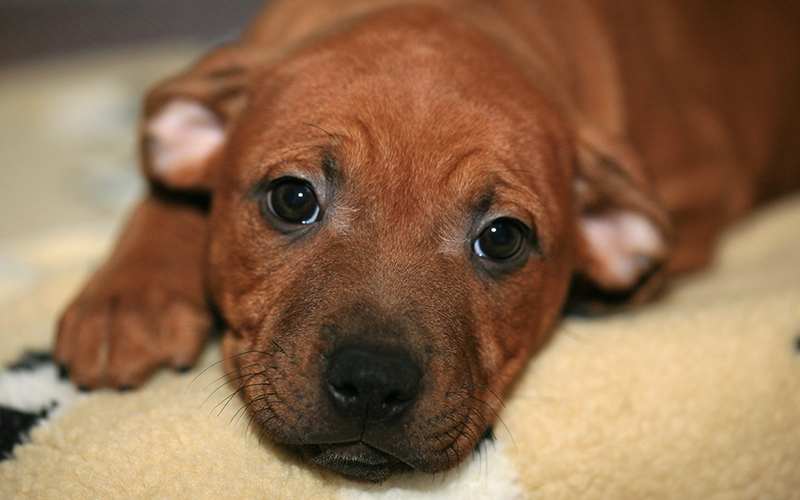 But Staffies from good breeders are rarely aggressive towards people. In fact their owners know that they are among the goofiest, cuddliest, most affectionate breeds around.
They even used to be popular nanny dogs, guarding babies in their cots (back when that was how people protected babies!)
Staffy owners should socialize their dogs carefully as puppies, to minimize fear aggression.
Mixed Breed dogs
Last but not least, mixed breed dogs.
There are no definitive statistics about what proportion of pet dogs nationally or internationally are purebred, and what proportion are mixed breed or mongrels.
But a selection of studies with large sample sizes but the proportion of non-purebred pet dogs at 16%, 22%, and 25%.
That's 14 – 23 million mixed breed dogs in the U.S. alone!
And whilst some purebred dogs are renowned for being affectionate, this Swedish study of 15,000 dogs concluded that sociability and affection seeking was a general quality of all dog breeds.
So there's a huge reservoir of love in all those mixed breed dogs!
If you're thinking of bringing a mixed breed dog home, research the health, temperament and exercise needs of both their parents.
It's impossible to predict what combination of traits they'll inherit, so ask yourself if you'll be happy with all of the possible outcomes.
Does Your Dog Deserve A Place On Our List?
Does your dog live to give affection?
What breed are they, and how do they show you that they love you?
Tell us about them in the comments box down below!
References & Resources
Orthopedic Foundation for Animals
Friedrich et al, Unravelling selection signatures in a single dog breed suggests recent selection for morphological and behavioural traits, Advanced Genetics, 2020.
Svartberg & Forkman, Personality traits in the domestic dog, Applied Animal Behaviour Science, 2002.
Hart & Hart, The Domestic Dog: Its Evolution, Behavior and Interactions with People, Cambridge University Press, 2016.
Adams et al, Methods and mortality results of a health survey of purebred dogs in the UK, Journal of Small Animal Practice, 2010.
O'Neill et al, Longevity and mortality of owned dogs in England, The Veterinary Journal, 2013.
Sanchez-Viscaino et al, Demographics of dogs, cats, and rabbits attending veterinary practices in Great Britain as recorded in their electronic health records, BMC Veterinary Research, 2017.
Bellumori, Prevalence of inherited disorders among mixed-breed and purebred dogs: 27,254 cases (1995-2010), Journal of the American Veterinary Medical Association, 2013.