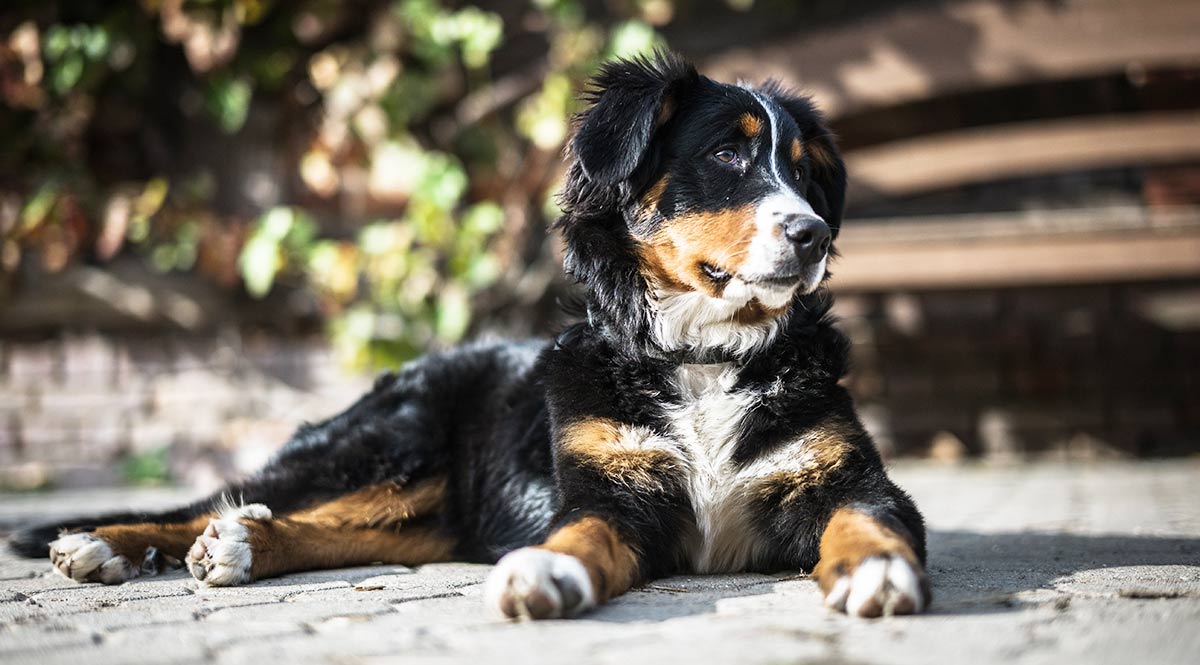 Today, we are going to look at elbow dysplasia in dogs.
This is a painful condition that often makes its first appearance in puppyhood.
We'll look at the symptoms of puppy elbow dysplasia, at how you can help your puppy, and at the treatment options available.
We'll also be including some adorable photos of puppies from breeds susceptible to elbow problems.
Puppy Elbow Dysplasia
Thirty years ago, few of us had heard of elbow dysplasia
Nowadays it is an increasingly common topic of discussion on pet forums and Facebook, and I often come across owners whose dogs and puppies are being treated for this condition.
Many responsible breeders test all their dogs for this disease, before they consider breeding from them.
So what exactly is elbow dysplasia? Do dogs even have elbows?
Where does puppy elbow dysplasia come from? And what do you need to do to make sure your puppy doesn't get it? Let's find out!
Do dogs have elbows?
A puppy's front legs don't seem to bend in quite the same way that our arms do, so it's natural to wonder do dogs have elbow at all.
The answer is that dogs do have elbows, the elbow or hinge between the upper and lower arm works the same way in your dog as your own elbow does.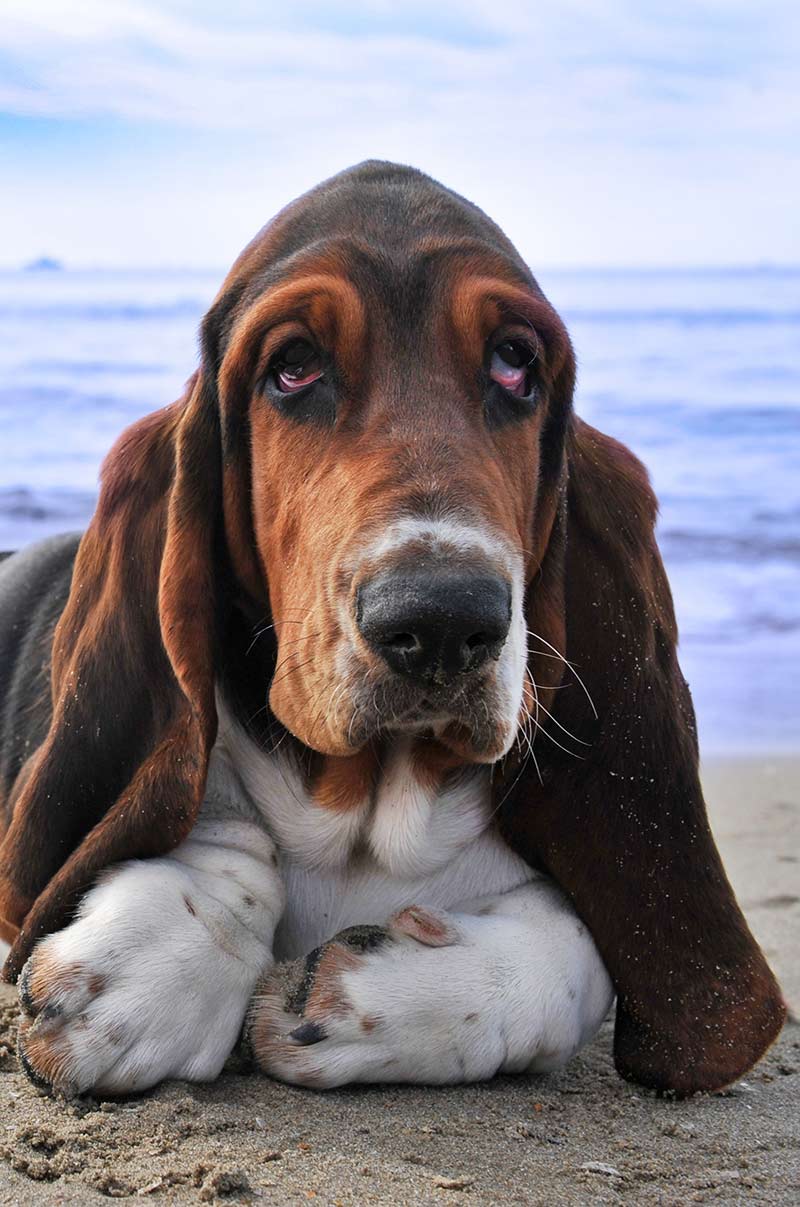 A dog's elbow is higher up on a dog's leg, because dogs run on their toes, rather than on their whole foot like humans do. Which means that quite a bit of your puppy's lower leg is actually his foot.
As a result, you'll find your puppy's elbow near the top of his front leg. It's this joint that is sometimes affected by the condition we call elbow dysplasia
What is elbow dysplasia
Elbow dysplasia is a broad term given to a collection of developmental defects that can occur in the elbow joint of an affected puppy's front leg or legs.
You may hear terms such as osteochondritis or fragmentation of the coronoid process bandied about.
You can read up on the different types of elbow dysplasia if you are into the science.
But basically, these defects mean that the joint doesn't move as freely as it should and the joint becomes prone to osteoarthritis.
Sometimes at a very young age.
The disease is more common in some breeds than others. And like hip dysplasia it is more of a problem in larger, heavier dogs.
Puppy elbow dysplasia symptoms
Elbow dysplasia causes pain and discomfort in the joint and the dog will eventually become lame as a result.
Symptoms may include stiffness that gets worse with exercise, limping, an odd gait, a turned out foot, or swelling around the joint.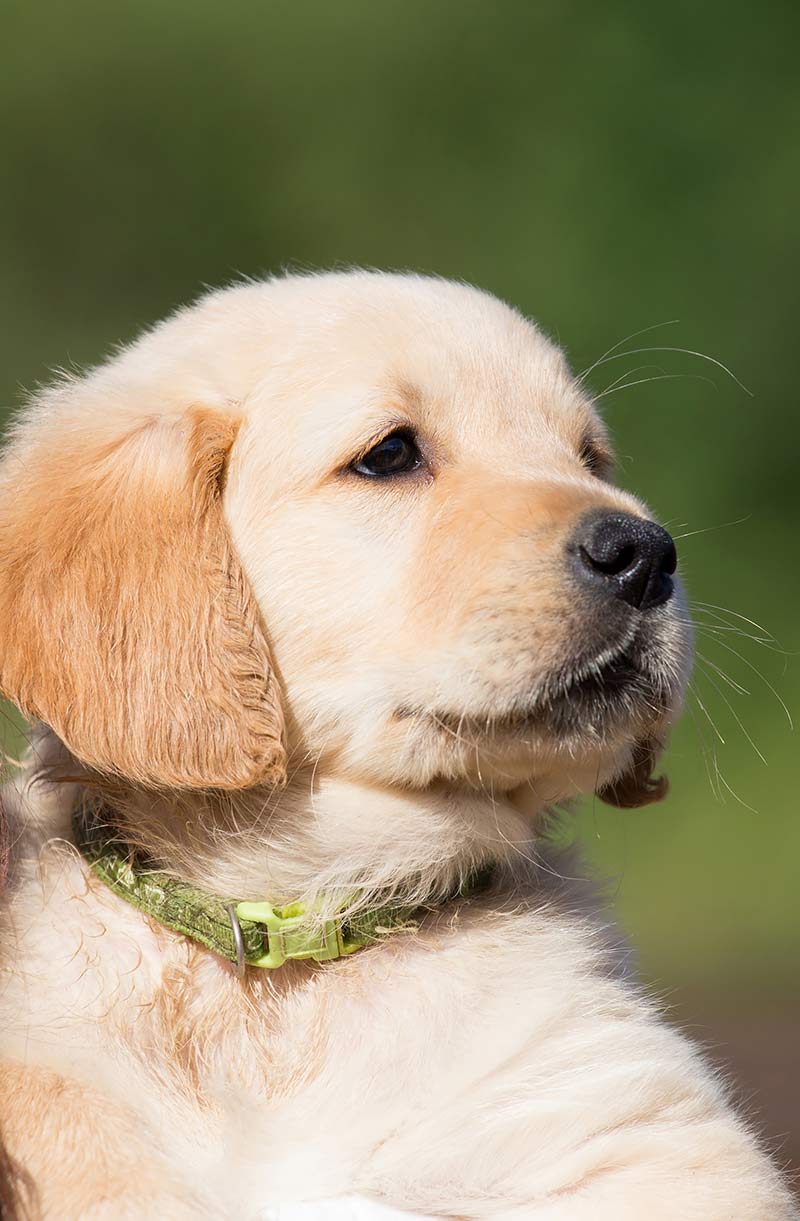 One or both front legs may be affected. Frequently it is both.
One or more of these symptoms may appear in puppyhood, well before the dog's first birthday. Or they may not be obvious until the dog is older
Puppy elbow dysplasia diagnosis
Any puppy that starts to limp, or that is reluctant to bear weight on one or more of his legs, or that is walking oddly or reluctant to run around and play, needs to be examined by a veterinarian.
It may be nothing to do with his elbows of course, but if your vet suspects puppy elbow dysplasia, he or she
will need to X-ray your puppy's elbow joints to confirm the diagnosis.
The puppy will need to be anaesthetised or sedated to keep him completely still whilst the X-rays are taken. So this will usually mean leaving him at the hospital for several hours.
Puppy elbow dysplasia treatment
Elbow dysplasia can't be cured, but it can be treated. In mild cases anti-inflammatory drugs may be sufficient to restore the dog to a normal level of activity and comfort, but in many cases, surgery will be required at some point.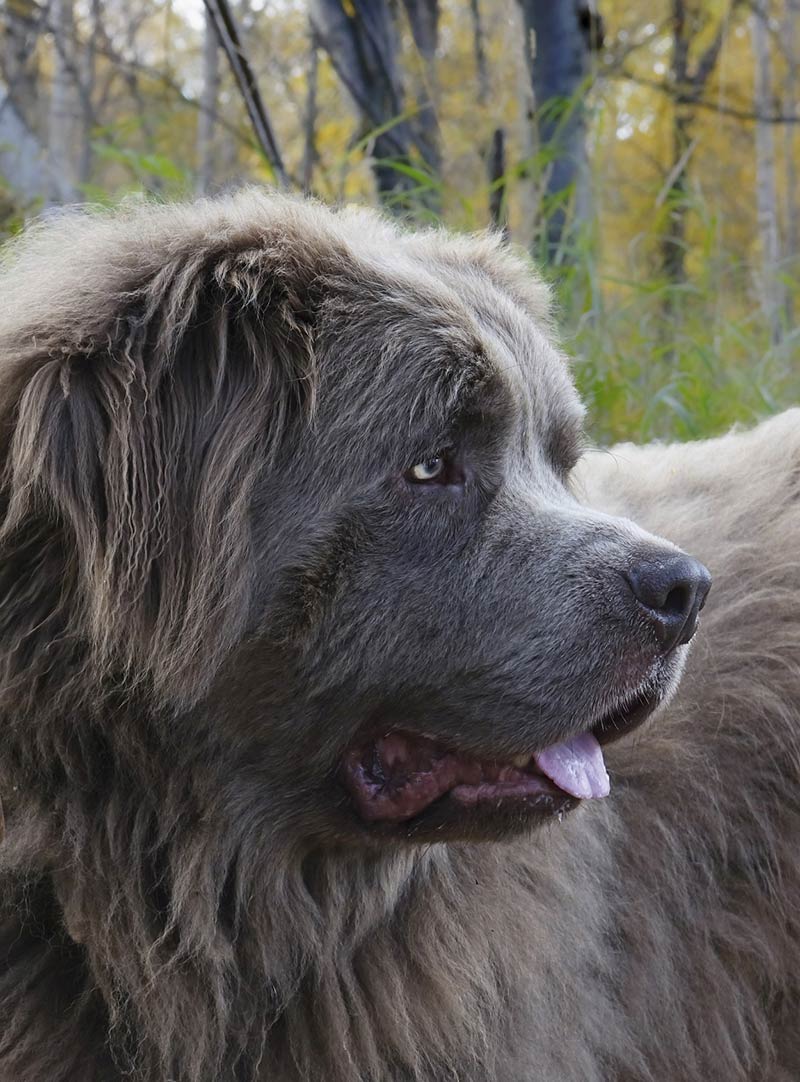 A treatment plan, including how much rest or exercise your dog will require, will need to be discussed with your veterinary surgeon, and possibly with an orthopaedic specialist.
One of the most important aspects of treatment is to keep the dog at minimal weight, so if your puppy is diagnosed with this conditions you will need to be vigilant in keeping him slim.
Dog elbow dysplasia surgery cost
The price of surgery for puppy elbow dysplasia is significant. According to Pet Embrace insurers (LINK) "For young dogs who are candidates for surgical options, the cost of surgical diagnosis and treatment can range from $1,500 to $4,000 per elbow."
A ball park figure of around $3000 is probably a good guide at the time of writing.
Obviously finding this kind of money is a big challenge for some families, and is another reason why I think it is important to insure all, and especially larger breed, puppies for at least the first couple of years of life.
Dog elbow dysplasia natural treatment
We all like to try and use fewer chemicals in our lives, and many people actively seek out natural remedies wherever they can.
Because elbow dysplasia is partly a mechanical problem – a mechanical solution (surgery) may offer the best outcome for your dogs.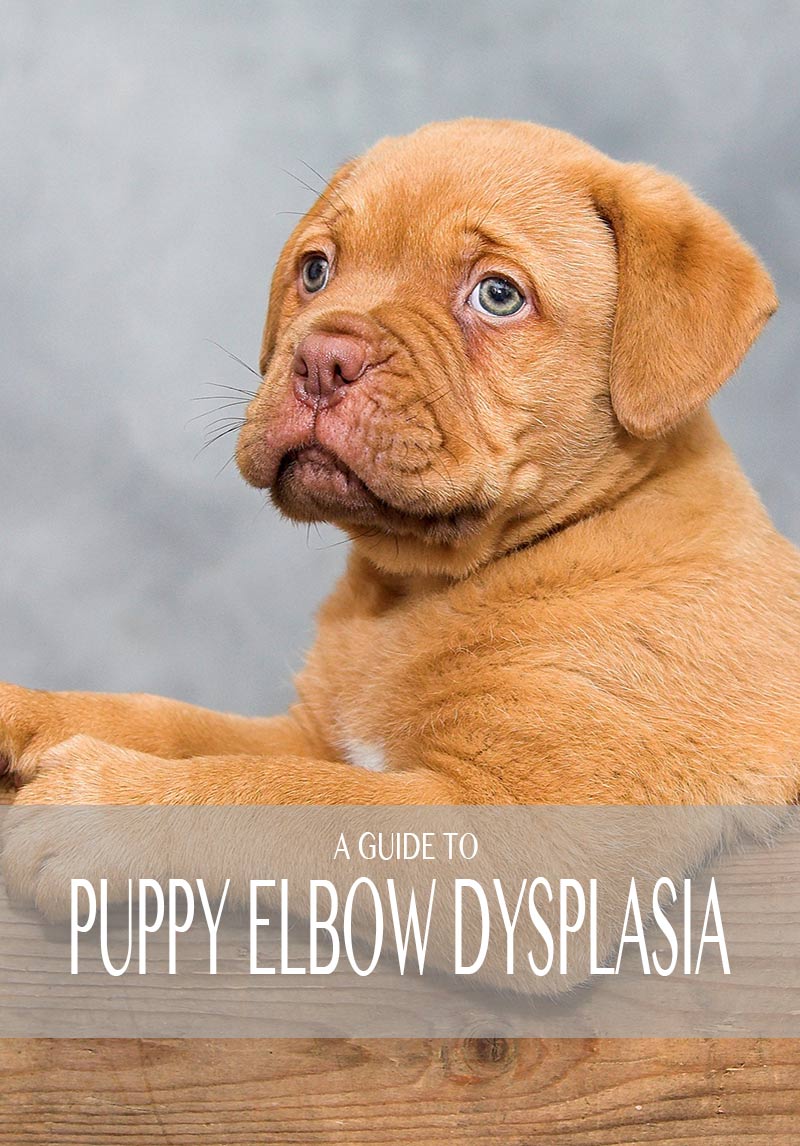 In some cases, where dogs are being treated without surgery, or where we are looking at relieving pain, or delaying the development of arthritis in the affected joint, there may be a place for natural remedies
The most natural remedy of all, is probably exercise and restricting your dog's weight. These two strategies will help reduce strain on the joint and keep it moving.
But you may also have heard of supplements that you can give your dog, or be thinking of trying out acupuncture or other alternative treatments.
Supplements for elbow dysplasia
Collagen supplements are currently popular as a way of 'warding off' the effects of arthritis on aging joints.
One study carried out on over a hundred Labrador Retrievers in 2014 found that an oral supplement of hyaluronic acid and collagen together, significantly improved lameness, movement, and swelling.
But on balance the evidence for edible supplements and alternative treatments preventing arthritis is not convincing
Glucosamine is a very popular supplement these days among middle aged humans and middle aged dog owners, and while the evidence for efficacy is poor, most experts agree that it is relatively harmless.
However, there is potential for the use of natural remedies to cause harm to our dogs. By causing pet owners to reduce or abandon the use of other more effective treatments.
Keeping your puppy pain free
Where problems occur for dogs with joint issues, is when their owners withdraw important painkillers and anti-inflammatories prescribed by their vet (in order to treat their dogs more naturally) and fail to notice that their pet is suffering as a result.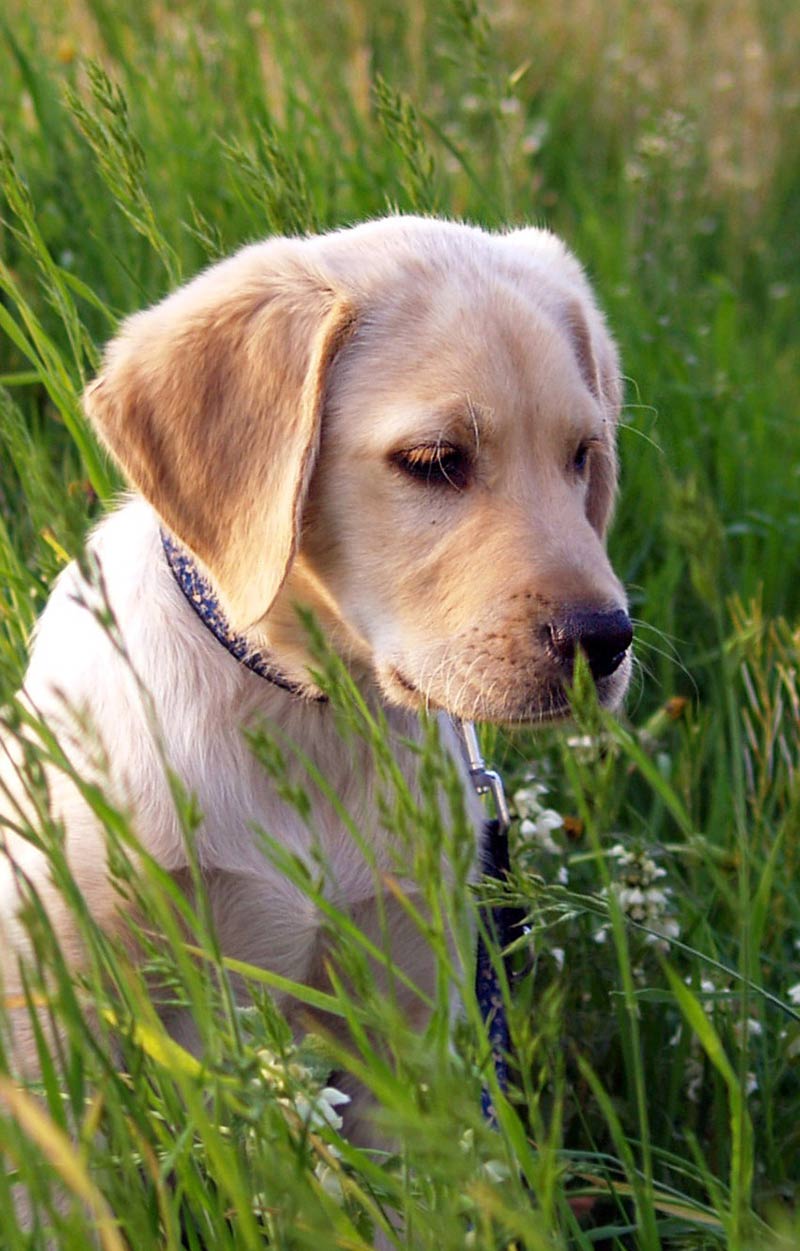 Long term pain relief is necessary for many dogs with joint problems and your veterinarian will understand that you want the best long term outcome for your puppy
So do discuss this with him.
Together you should be able to keep your dog pain free and enjoying life for as long as possible. Which brings us to the prognosis for puppy elbow dysplasia
Elbow dysplasia in dogs – prognosis
The outlook or prognosis for dogs that have been treated for elbow dysplasia in puppyhood is something that you will want to discuss with your vet.
Most vets will be reluctant to commit to a puppy making a full recovery, but the outlook for many puppies is good.
Lameness is often reduced or absent once the puppy has fully recovered from surgery. Especially if the problem has been caught and treated early. Some lameness may recur later in life as your dog ages.
Breeds at risk for puppy elbow dysplasia
Some breeds are particularly at risk for elbow dysplasia.
They include the Basset Hound, Bernese Mountain Dog, Dogue de Bordeaux, German Shepherd Dog, and the Great Dane.
Together with the Irish Water Spaniel, Irish Wolfhound, Large Munsterlander, Mastiff, Newfoundland, Otterhound, Golden Retriever, Labrador Retriever, Rottweiler, and Saint Bernard.
How can we prevent elbow dysplasia?
The defects in the joint which cause the problem are inherited. Passed down from adult to puppy.
So if we can detect problems in the adult, we can prevent them being passed along by excluding that dog from any breeding programme
To do this, we must look at the joints of an adult dog and assess them. We can then grade them according to how close to perfect they are.
USA Grading scheme
The Orthapedic Foundation For Animals set up a database for elbow dysplasia screening in 1990 In the USA elbows are graded I to III with III being the worst.
No grade is given for a perfect elbow
According to a 2013 study, the grading scheme has achieved a modest improvement in 74 breeds of dog.
UK Grading scheme
In the British Veterinary Association and The Kennel Club have got together to set up a grading scheme for elbow dysplasia in the UK.
These schemes enable breeders to make better breeding choices, and to enable puppy buyers to make better buying decisions.
Here in the UK a perfect elbow is graded as zero. So ideally all dogs used for breeding will have an elbow score of 0/0 That's one score for each leg.
The worst grade is 3. Or severe elbow dysplasia.
Your best chance of a puppy with perfect elbows comes from two parents with scores of 0/0 and this is what you should be aiming for.
Puppy elbow dysplasia – a summary
Elbow dysplasia refers to a group of painful and serious condition that affects the elbow joints of dogs.
It often presents in young puppies from between 4 and 8 months of age. I regularly hear from puppy owners that are coping with this disease.
Puppy elbow dysplasia is relatively common in some breeds, including our very popular Labrador Retriever and German Shepherd dogs.
If you are considering a puppy from one of the affected breeds its important that you see the elbow score certificates of both parents.
Neither should have a score above 1, and ideally (unless there is something incredibly outstanding about the dog in other respects) both should be 0/0
When there is no certificate, there should be no sale – don't buy the puppy. It isn't worth the risk.
If you already have a puppy that seems lame or reluctant to exercise, do get him checked over by your vet as soon as possible.
Early treatment improves the chances of a good outcome. So the sooner these things are diagnosed, the better for your puppy.
Share your experience
Has your puppy suffer from elbow dysplasia. How did his treatment go? Have you any tips for others in the same situation?
Please share your experience in the comments box below

References
Information from the Orthapaedic Foundation for Animals
Information from the British Veterinary Association
Reed A DVM Canine Elbow Dysplasia
Grondalen J, Grondalen T, Arthrosis in the elbow joint of young rapidly growing dogs. V. A pathoanatomical investigation Nordisk Verinaremedicin 1981
Martí-Angulo S,García-López N, Díaz-Ramos A, "Efficacy of an oral hyaluronate and collagen supplement as a preventive treatment of elbow dysplasia" J Vet Sci 2014
Woolliams JA1, Lewis TW, Blott SC.Canine hip and elbow dysplasia in UK Labrador retrievers Vet J. 2011
Puppy Elbow Dysplasia was originally published in 2014 and has been extensively revised and updated for 2017