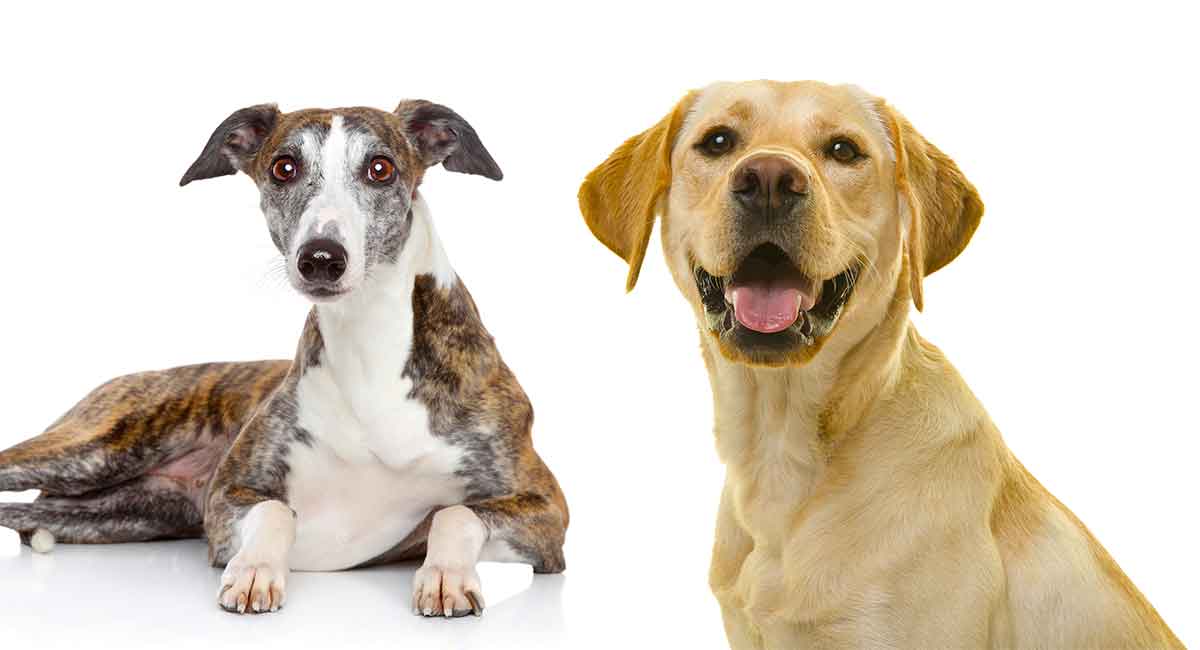 The Greyhound Lab mix combines the famous racing Greyhound dog with the even more famous Labrador Retriever breed.
Known as the Greyador to some, Greyhound Lab mix dogs are medium to large in size. But, their body shape, and the length and color of their coat, can vary a lot between individuals.
This mix is frequently placid and gentle around the home, but likely to demonstrate a high prey drive outdoors.
Read on to find out if this is the right mix for your home.
Greyhound Lab Mix Breed Review: What's In This Guide?
Greyhound Lab Mix FAQs
Dog lovers have lots of questions about Greyhound Labrador mix dogs. Some of the questions we hear most often include:
A good way to understand the answers to some of these questions, is to start by looking at the history of each breed.
History and original purpose of the Greyhound Lab Mix
The history of the Greyhound Labrador cross isn't well documented.
Litters of Greyhound Lab mix puppies have probably been cropping up by accident or on purpose since the very beginnings of the Greyhound and Lab breeds.
But if we look at the original purpose of Greyhounds and Labs, it gives us some useful clues about the kind of dog their puppies will be.
Labrador Retriever History
The Labrador Retriever breed was founded in the UK, using dogs from Canada.
People who were wealthy enough to take part in game hunts prized Labradors for their stamina, intelligence, and retrieving ability.
These days Labradors are far more likely to be family pets than working dogs, but they have remained popular due to their genial good temper.
Greyhound History
Greyhounds are an ancient sight hound.
Exactly how and when they became distinct from other sighthound breeds is uncertain, but they were already long established by the time breed registries became fashionable in the 19th century.
In fact they were among the first cohort of 14 breeds recognized by the AKC when it formed in 1884.
Early Greyhounds were bred to hunt down prey using sight and speed, but their modern descendents are more likely to be racing dogs.
Fun Facts About Greyhound Lab Mix
Greyhound and Labrador mix dogs are frequently called Greyadors by their owners.
The Greyhound is the fastest dog breed on the planet – they can reach a top speed of over 40mph!
Labradors have topped the American Kennel Club's most popular breed list for over 20 years – famous Lab owners include Reese Witherspoon, Sean Penn, and Meghan Markle.
Greyhounds made their name as hunting and then racing dogs, but recent genetic analysis suggests that early Greyhounds were also the forefathers of many modern herding breeds.
Labradors are an everyday sight in many countries today, but it's Greyhounds that take the crown for inspiring artists and sculptors. Depictions of Greyhounds appear everywhere from ancient Egyptian artwork, to 14th century Italian paintings.
So the Labrador is instantly recognisable, and the Greyhound has inspired generations of painters and sculptors.
But what does a Greyhound Lab mix look like?
Greyhound Lab Mix Appearance
Labrador and Greyhound mix puppies can take after either parent strongly in looks, or resemble a perfect balance of both.
Greyhounds are long dogs – they have pointy dolicocephalic faces, long thin tails, and they carry very little body fat.
Their coat is short, and comes in a huge variety of colors and patterns, including black, blue, fawn, and brindle. Lots of Greyhounds have white markings – from a small medallion on their chest, to huge white splodges covering most of their body.
Labradors are stockier – exactly how much stockier depends upon whether they come from working or show lines.
Show lines have a thick, otter tail, and all Labs have a thick coat which is longer than a Greyhound's.
The three recognized Labrador colors are black, chocolate and yellow.
But What About the Mix?
It has to be said that Greyadors in one of the standard Labrador colors do tend to look like rather scrawny, underweight Labs.
But the appearance of a Greyador with a brindle coat is much more ambiguous.
How Big Will A Lab Greyhound Mix Get?
Greyhounds and Labradors are both medium-large dogs.
Greyhounds stand a couple of feet tall at the shoulder, and weigh 60-70lbs.
Labradors are the same height, but their weight occupies a much wider range – from 50lbs to 80lbs.
So, a Greyhound Lab mix dog will typically also weigh 60-70lbs, but they could be bigger or smaller if their Labrador parent is especially large or small.
With dogs this size, a lot of potential owners' top concern is making sure they're well-mannered canine citizens.
So let's look at Greyador temperament and trainability next.
Greyhound Lab Mix Temperament
Like their looks, a Greyhound Labrador mix's personality could be very much Labrador-like, far more Greyhound-ish, or a mixture of traits from both breeds.
With all mixed breed dogs, it's important to meet both parents before committing to a puppy, and asking yourself if you'd be happy taking either home.
That way, whatever combination of qualities reveal themselves as your puppy grows up, you shouldn't be disappointed!
So what traits are on the table?
Labrador Temperament
Labradors are famously friendly and energetic.
As puppies they are real live wires, and as adults they fit best into a household that spends lots of time outdoors, hiking, running, cycling, and playing games.
Thanks to their gundog past, they're naturally inclined to be cooperative with a human handler, which makes them relatively easy to train.
Labradors can usually be taught to regard smaller pets with mild indifference if they're socialised to them from an early age, but most still love to chase rabbits and squirrels whilst walking off the lead.
At home, they're famous for being patient and gentle with children, and attentive to their family.
Greyhound Temperament
Greyhounds at home have a rather cat-like disposition.
They tend to spend long stretches of time asleep on the sofa – and yes, they will give themselves permission to go on the sofa.
They're affectionate and cuddly with their owners, but less gregarious and outgoing with strangers than a Labrador.
They are incredibly docile, and very rarely aggressive towards strangers or other dogs, but their prey drive is off the scale.
Greyhounds' prey drive is off the scale – the impulse to chase anything small and furry is deeply hardwired into them, and the signal from their eyes goes straight to their feet, without consulting their brain in between.
Greyador Temperament
At home, Greyadors are likely to be placid and gentle companions.
Outdoors, they are likely to have a high prey drive, and enjoy chasing things.
Other qualities, like how outgoing they are with strangers, whether they like to play fetch, and how much they like to nap will depend upon which parent breed they most take after.
If you bring home a Greyhound Lab mix puppy, you won't find out until they are mostly grown up.
For more certainty, consider adopting an older dog instead – we'll come back to this again later.
Training And Exercising Your Greyhound Lab Mix
Labrador Retrievers have a long history of working co-operatively with people. They're also very food motivated.
This means they are generally very responsive to positive reinforcement training, and pick up new commands quickly.
The Greyhound's background hasn't prepared them for modern training in quite the same way.
They're less motivated by food, and quicker to get bored and distracted during training.
But, they can still be trained, using short and sweet training games.
Prey Drives
However, behaviorists generally agree that it's nearly impossible to train a Greyhound out of chasing smaller animals. Their prey drive is so strong, that giving chase will always be more rewarding than any alternative.
We recommend build a strong recall response with any dog, but it might never be 100% reliable if your Greyador takes after their Greyhound parent.
How quickly your Greyador picks up other commands, and how much mental samina they have for training will depend upon which parent they most take after.
But with patience, it's only a matter of when, not if you'll get there.
Greyador Exercise
Despite their similar size, Labradors and Greyhounds typically demand quite different amounts of exercise.
The Labrador breed was founded from dogs who could work outside all day long without tiring.
They still need at least two hours of exercise per day, combining walks and runs with purposeful activities like fetch, swimming, scent work or canine agility.
Greyhounds on the other hand are built for speed but not endurance. This breed is definitely better suited to homebodies than adventurous types.
But they DO love to sprint, and they're still happiest when they get regular chances to run as fast as they can.
This is safest if you have a large, enclosed space to exercise them in.
How Fast Can Greyadors Run?
Greyhounds are lightning-fast dogs.
Some working Labs are pretty quick themselves, but show Labs tend to be a bit heavier on their feet.
A Greyador certainly won't be a slow dog, but it's impossible to predict in advance how quickly they'll be able to run.
Not only will some Greyadors be more natural born sprinters than others, there can be a lot of variation even between siblings.
In fact, that is an important rule of thumb to remember about all qualities of mixed breed dogs!
Greyador Health And Care
On average, mixed breed dogs live for two years longer than purebred dogs.
Part of the reason for this is that mixed breed dogs are less likely to develop recessive genetic diseases which have accumulated in pedigree breeding lines.
Greyadors are still exposed to the health problems of Labradors and Greyhounds, but they're fortunate that these are both relatively healthy breeds.
Labs are prone to hip and elbow dysplasia, which has a hereditary component. Breeding Labradors should have their joints checked, and be in possession of a clear health certificate.
Despite their size, Greyhounds are relatively free from joint problems, but they are somewhat prone to the hereditary neurological problem degenerative myelopathy. Again, dogs can be screened for this before they are used for breeding.
Finally, Labs and Greys are both vulnerable to bloat, so Greyadors are too.
How Long Does A Greyador Live?
The average lifespan of Labradors is 12 years, and for Greyhounds it is 9 years. But with good care, both breeds regularly live well into their teens.
A Greyador dog can look forward to a lifetime anywhere around the 9-12 year mark, or higher.
Interestingly, the all-dog median lifespan is just over 11 years, so that puts Greyadors bang on average!
Do Greyhound Lab Mix Dogs Make Good Family Pets?
Greyadors are likely to be gentle and loving dogs with their human family members. Both of their parents are regularly endorsed as good dogs for households with children.
However, there's a significant risk of them causing harm to smaller pets, so we don't recommend them if you already have cats or rabbits for instance.
Dogs thrive and enjoy the best quality of life when they get to express natural behaviors.
Dogs like Labradors and Greyhounds were bred to excel at specific tasks, and the best way to offer them a good quality of life is to continue giving them an outlet for those things we created them to do in the first place.
It's rewarding for us too – because a satisfied dog is much less likely to resort to chewing your furniture instead!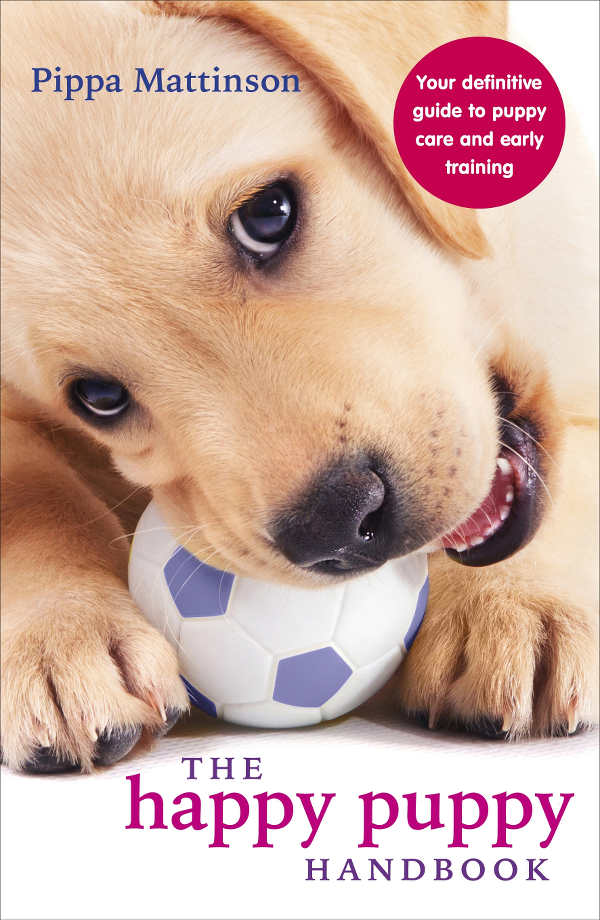 You Can't Predict Mixes
With a Greyador, you can't predict in advance whether your dog will be most satisfied by a long game of fetch, or a quick sprint while you wait at the sidelines.
So, you'll either need to be flexible enough to accommodate either, or decide which it is you want, and perhaps commit to the corresponding parent breed instead.
Rescuing A Greyhound Lab Mix
There are lots of reasons you may prefer to adopt an older dog rather than purchase a puppy.
Rescuing a dog from a shelter gives them a second chance at a forever home.
Some rescue dogs have behavioral problems, but a great many end up in shelters because their previous owner's circumstances changed beyond their control.
Rescue dogs tend to cost less up front than puppies, and are usually already vaccinated and spayed or neutered.
Thirdly, in the case of mixed breeds like the Greyador whose parents have very different temperaments, rescuing an older dog means you'll get a more accurate idea of what kind of individual they are.
Finding A Greyhound Lab Mix Puppy
Of course, the alternative to rescuing an older dog is buying a puppy.
Mixed breed dogs have become increasingly popular in recent years, which sadly means they're a popular choice for puppy farmers.
Our step-by-step Puppy Search Guide will help you find a healthy puppy from an ethical breeder.
Bear in mind that most puppies sold in pet stores are received from puppy farms.
Raising A Greyhound Lab Mix Puppy
But finding a well-reared puppy is just part of the story.
There's a lot of work still to do when you get them home!
Our guides to crate training, potty training and puppy feeding will help you find your feet.
A Greyador puppy will quickly get big enough to cause a lot of trouble when they're over excited, so this guide to understanding behavior thresholds will be invaluable.
And when they're old enough for formal training, our Dogsnet training courses will help you harness the best of their Labrador and Greyhound sides.
Pros And Cons of Getting A Greyhound Lab Mix
We've delivered a lot of information in this article, so to help you make your final decision about the Greyador, here are the main pros and cons of this mix:
Cons
Very high prey drive – may not be suitable to live with smaller pets, or walk off leash.
Other character traits are variable, and may not be clear until they're grown up.
The Greyhound has a relatively short average lifespan, which might drag down the lifespan of the mix, too.
Pros
Their size is more predictable than many crosses.
They're likely to be sweet and gentle with their human family.
Alternatives To The Greyhound Lab Mix
The Greyador is a fabulous pet in the right family, but if you'd still like to consider other options, why not read about:
Do You Have A Greyador At Home
How did you find them and what are they like?
What kind of owners would you recommend this mix to?
Let us know in the comments box!
References And Resources