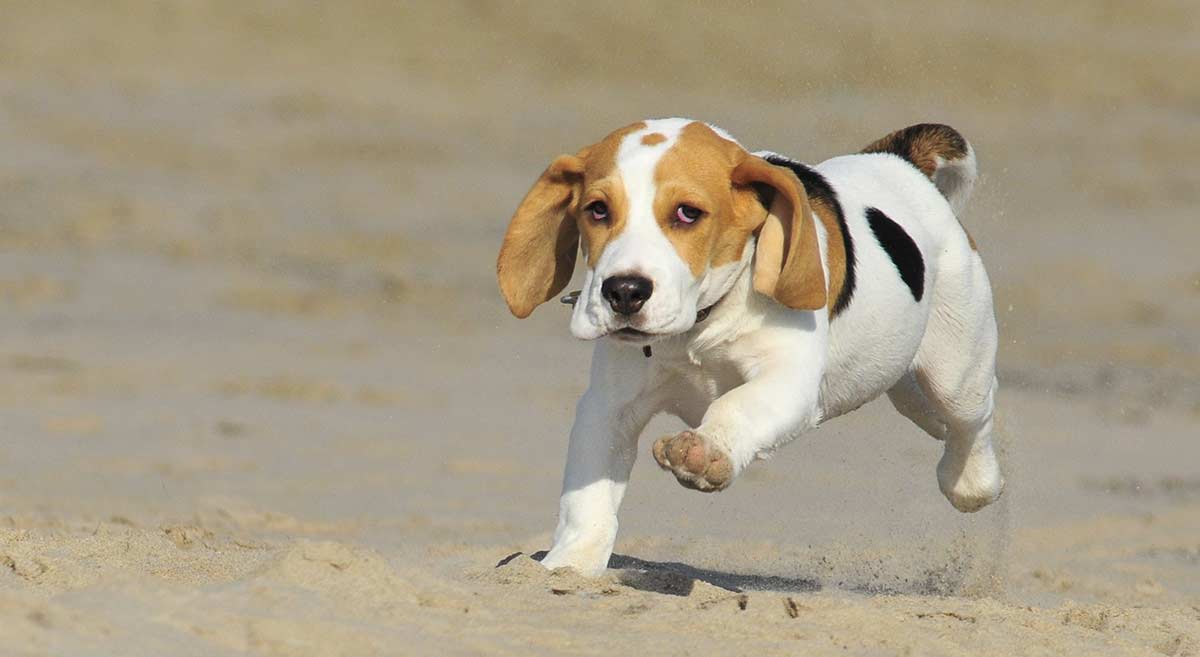 Before you can get down to looking for your new friend, choosing between adopting vs buying a dog or puppy is an important step to take. Adopting vs buying a pet is a debate that takes place on almost every dog website or social media page from time to time. And it's one that arouses strong feelings.
There are two different levels to this debate. There is the moral question of whether or not we should even consider buying puppies when there are dogs in shelters needing homes. And then there are the practical aspects of adopting a dog vs buying a puppy. Which is what we are mainly going to focus on here.
Contents
The majority of people bringing a new dog into their lives for the very first time, decide to purchase a puppy. Perhaps the most overwhelming reason for that is simply their wish to have the joy of watching this new life grow and develop within the family.
Adoption vs Breeder – the joys of puppyhood
There is something very special about raising your own dog from a tiny puppy. And it's what a lot of people dream of, when they think of getting a dog. They want to watch their puppy grow and bond with him while he is still just a baby
Going to a breeder is not the only option. It is sometimes possible to rescue quite young puppies from shelters. There are also many very good reasons to consider buying or rescuing an older dog instead. Let's have a look at those first
Dog vs Puppy – Benefits of a Rescue Dog
One of the great things about adopting an older rescue dog, is that you can see what you are getting!
A dog has completed much of his growth by about seven or eight months of age, and you will have a good idea of the size and general appearance of the dog.
You will also be able to observe his temperament and how he reacts to other dogs and people.
Older Dogs Can Be Easier To Manage
A much older dog may well have outgrown some of the difficult puppy stages, including extreme boisterousness.
He may be housetrained, and if he isn't, housetraining an older dog is usually fairly straightforward. He may have outgrown the chewing and destructive stage that many puppies go through.
Your older dog might even have had some basic training.
If you take on a much older dog he may be quieter and calmer than a youngster you raise yourself. And he may well be happy to be left for a few hours each day.
An older rescue dog can be an ideal option for a family where everyone works for a part of the day, and that cannot put in the hours of close supervision and housetraining required with a small puppy.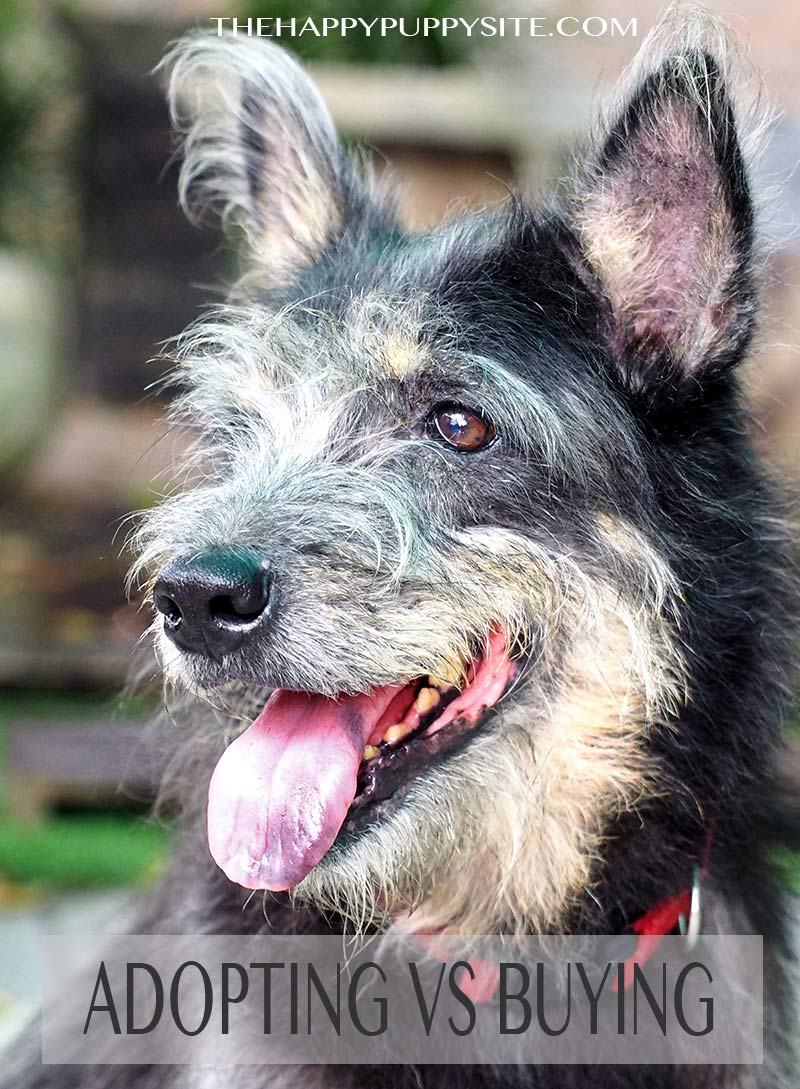 Benefits To Rescue Dogs
Adopting a rescue dog may very well not just be a rewarding act in itself, but could save the dog's life too.
A lot of the dogs in rescue homes have had a horrible start in life. As a result of their abandonment, some will be put to sleep if not adopted into a new family.
By adopting such a dog you are giving him a second chance, a home and a family. And what could be nicer than that?
If you are able to find a young puppy in a shelter, you have the double benefit of the pleasure of watching him grow up, and knowing that you have saved a dog from an uncertain fate.
Potential Disadvantages of Adoption
But adopting a rescue dog it is not without its disadvantages. There is potential for heartache, especially if you are not well prepared. Some older dogs end up in rescue centers, not because they have been abused or abandoned, but because they have 'issues'.
Amongst the younger dogs in rescue centers many are there because their owners could no longer cope with them. A proportion of these dogs will have challenging problems. They may be destructive, noisy, and untrained.
All of these problems can be addressed given time and patience. But it would be wrong to deny that they can be challenging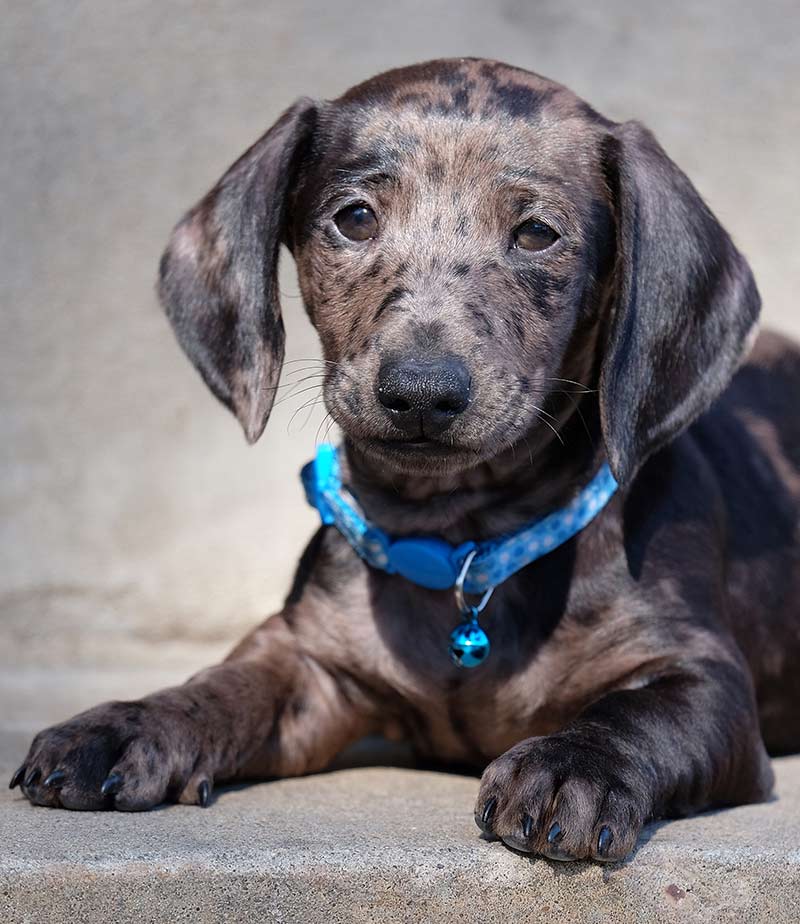 Adoption vs Breeder – how will my puppy turn out?
The main disadvantage of adopting a small puppy from a shelter rather than a breeder is that you won't know how big the puppy is going to grow, or what kind of temperament he might have inherited.
My own view is that temperament is by far the most important of these issues
There is a prevailing view at the moment that all temperament problems in all puppies can be avoided by proper socialization. And while there is a good deal of substance in this view, especially if you can bring home your puppy before he is nine or ten weeks old, there are also aspects to temperament that are inherited.
These may influence your dog's behavior in the future to some extent. See our article on temperament for more information on this interesting topic.
If the shelter where you have found a puppy still have the puppy's mother, ask to meet her. If she is nervous that could be due to having been abused. But if she is warm and friendly despite her experiences to date, that bodes well for your pup.
Adoption vs Breeder – Disabled dog breeds
Another important consideration to make when choosing whether to adopt or shop for a puppy, is the choice of breed that you have made.
If you absolutely have your heart set on one of the disabled breeds, such as a bulldog, pug or dachshund, do consider adoption. Of course, you will need to consider your ability to pay for medical care.
But if you can take this route you'll be making a choice that will benefit dogs because you won't be encouraging a breeder to produce more dogs that are destined for a life of ill health or pain.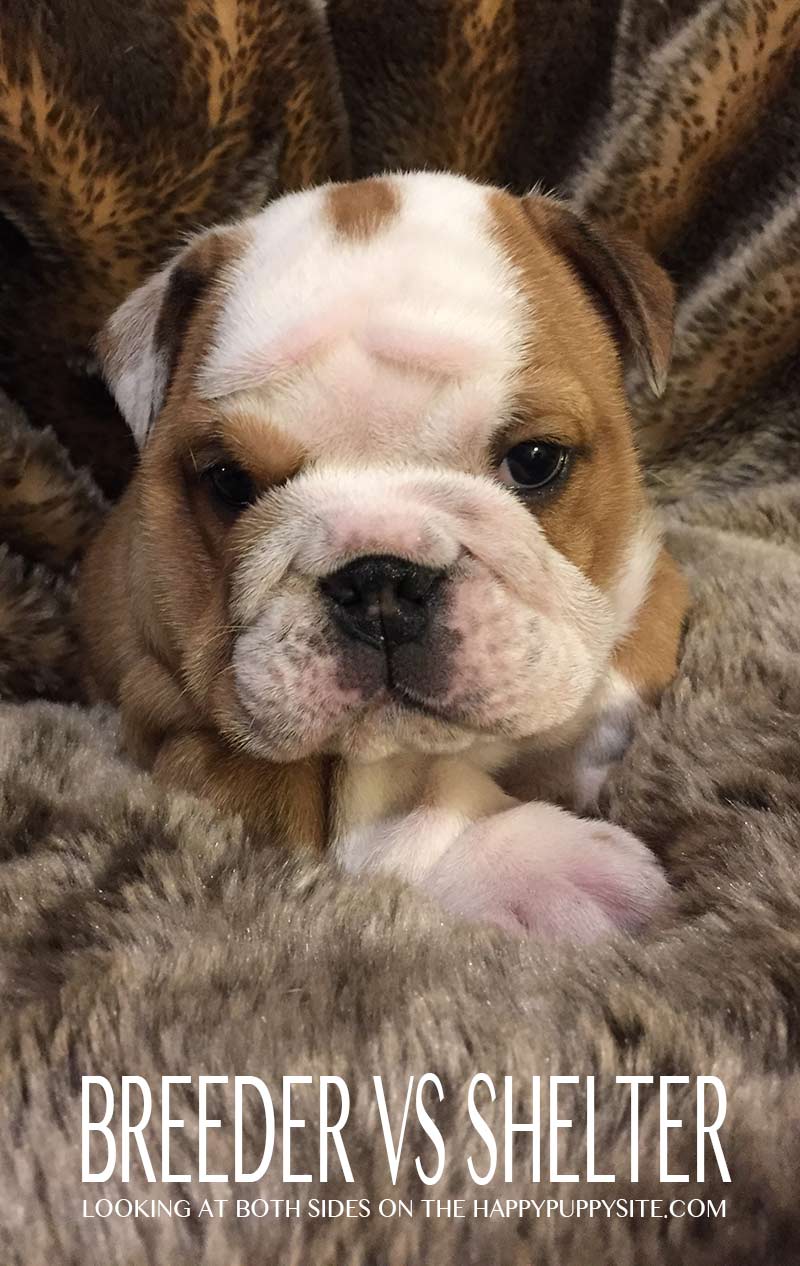 The Right Choice for You
Whether or not adopting a rescue puppy or older dog from a shelter appeals to you is a very personal matter. Much like the question of whether now is the right time to get a dog, period.
But if you can spare the time to help a dog like this, you will be making a very worthwhile contribution to dog welfare.
With a little effort could find yourself a very lovely family pet. Probably without having to go through the 'puppy stage', which isn't everyone's cup of tea.
Not all Rescue Dogs have Problems
Bear in mind that some rescued dogs have ended up in a rescue center because their families have fallen on hard times.
People die or get divorced, and sometimes dogs are abandoned as a result. Many of these dogs will have relatively few problems and make wonderful pets for their new owners.
Some dogs have had the misfortune to fall into very bad hands indeed, and are simply in rescue because they have been treated unacceptably by their old owners.
Checking You Out
Most rescue centers will give you a lot of help and support in taking on an adult dog. And this support is crucial. Especially if you are taking a dog with known problems.
It is important to make sure the shelter or rescue home that you are dealing with can provide this support and are honest about the qualities and flaws of any dogs that they offer you.
A good center will also want to know a lot about you before letting you adopt one of their dogs.
They will want to visit your home and check you out. They'll ask probing questions.
This may seem intrusive, but it is important in order to ensure that the dog does not get passed on again and again.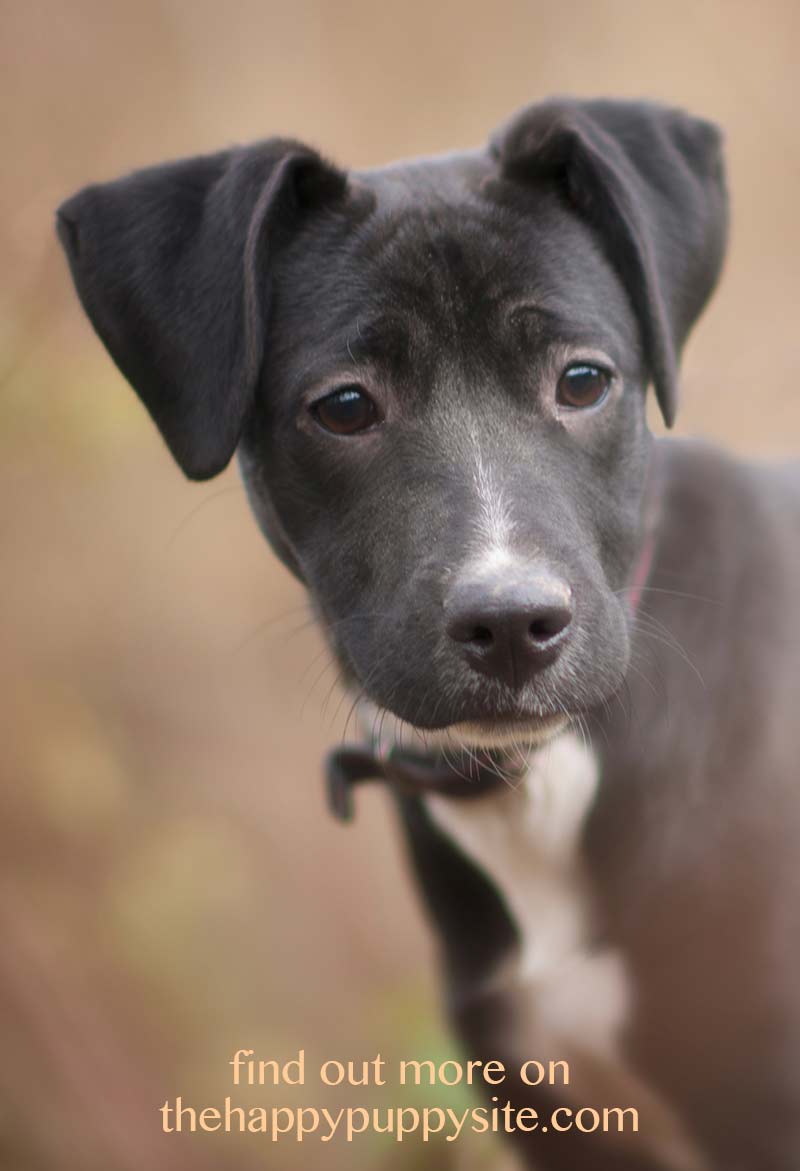 Turning You Down
Don't expect that a shelter will necessarily welcome you with open arms. Some rescue centers have installed quite prohibitive restrictions on the type of owner that can adopt one of their dogs. Arguably to the detriment of the dogs themselves.
I come across more and more owners these days, that have been illogically turned down by rescue centers. Many of these are experienced owners that already have another dog.
They have frequently been turned down because they work, even though they already have good daytime care arrangements (dog sitter, walker, creche etc) in place for their existing dog.
Sometimes they have been turned down because their existing dog has not been neutered.
Whilst I appreciate that it is ideal for dogs to be placed in homes where there is an adult present at home all day. A working home with proper daytime care arrangements, can be a better compromise for an abandoned dog, than remaining in a large rescue kennel, or being put to sleep.
And many entire dogs get on perfectly well with neutered or entire dogs of the same or opposite sex.
Keep Trying
If you come up against this kind of center, don't give up. There are many more rescue societies that you can get in touch with. Ones who may be more understanding of people's differing situations.
You may need to put your name down with several different rescue societies in order to find one that you feel comfortable with, and that feels comfortable with you.
A Rescue Puppy?
On occasions it may be possible to adopt a very young rescue puppy. But on the whole, rescue dogs are usually older.
If your heart is set on owning a puppy, then you will either need to put your name down with several shelters. Then you will have to wait until they have some puppies brought in.
Or you may choose to go through the process of finding a good breeder and purchasing a puppy. Either way, you'll need to plan ahead
But before we look at that, there is one more option to consider
Buying a Part Trained Dog
Occasionally a breeder may have an older part-trained dog for sale.
This is particularly the case with working gun dogs, where a breeder will sometimes train several pups from the same litter, keep the best competition prospect, and sell those that don't quite make the grade for competing.
This can be a great way to get a really nice older dog that has formed a good relationship with people. And has good basic obedience and manners.
You will usually pay more than you would for a puppy, but nothing like as much as you would to buy and feed that puppy and have it trained to that standard.
So buying a part-trained dog can be a really good bargain.
These kinds of dog do not come onto the market that often, but can sometimes be found advertised on working gundog websites like the Gundog Club.
It is also sometimes possible to take on a dog that has failed during service dog training. Guide dogs or other service dogs that didn't quite make the grade are sometimes available
However, the chances are that you are here, on this website, because you have your heart set on a puppy. So let's move on now and look at the pros and cons of bringing a pup into your life
Buying a Puppy
For many, bringing a puppy into their lives is something of a shock.
Bringing an eight week old puppy into your home is hard work. There will be broken nights, and you will need to commit time and effort to training and caring for a very young and dependent animal.
Most people are not really prepared for the huge effort and the weight of the responsibility of caring for a tiny puppy.
Whilst puppies are hard work, the very dependent phase is quite short. Buying a puppy is also a wonderful opportunity to create a great bond and relationship with a dog.
Benefits of a Breeder
If you buy a puppy from a breeder you'll know pretty much what your dog is going to look like when he is full grown. You will be his first human partner, and in a sense he is a blank page. One that is just waiting to be written on in your own style.
Puppies are easy to train. Correct training from the beginning is usually a great deal simpler than dealing with the problems often found in older rescue dogs.
A puppy purchased from a good, reputable breeder often comes with lifetime support. This can be very reassuring for the new owner.
Where you get your puppy from, and the breed you choose, will hugely influence your future together. So if you have made the decision to buy your puppy, do follow the rest of this guide. It will help you avoid some potentially disastrous mistakes
Ethical Considerations
There are those that believe no-one should buy a puppy. Ever. They believe that all the dogs in all the rescue homes should be adopted before any more puppies are brought into the world.
Whilst I can sympathise with the sentiments that this belief embraces, I am not in agreement.
Adopting a rescue dog is not for everyone. Some people have neither the time nor the will, to cope with the training and behavioral problems that some rescue dogs bring with them.
Others simply want to buy a puppy and watch him grow up.
I see no reason why I or anyone else should be allowed to force our views on those people. Anymore than I should be allowed to influence my neighbors decision on whether or not to have a child.