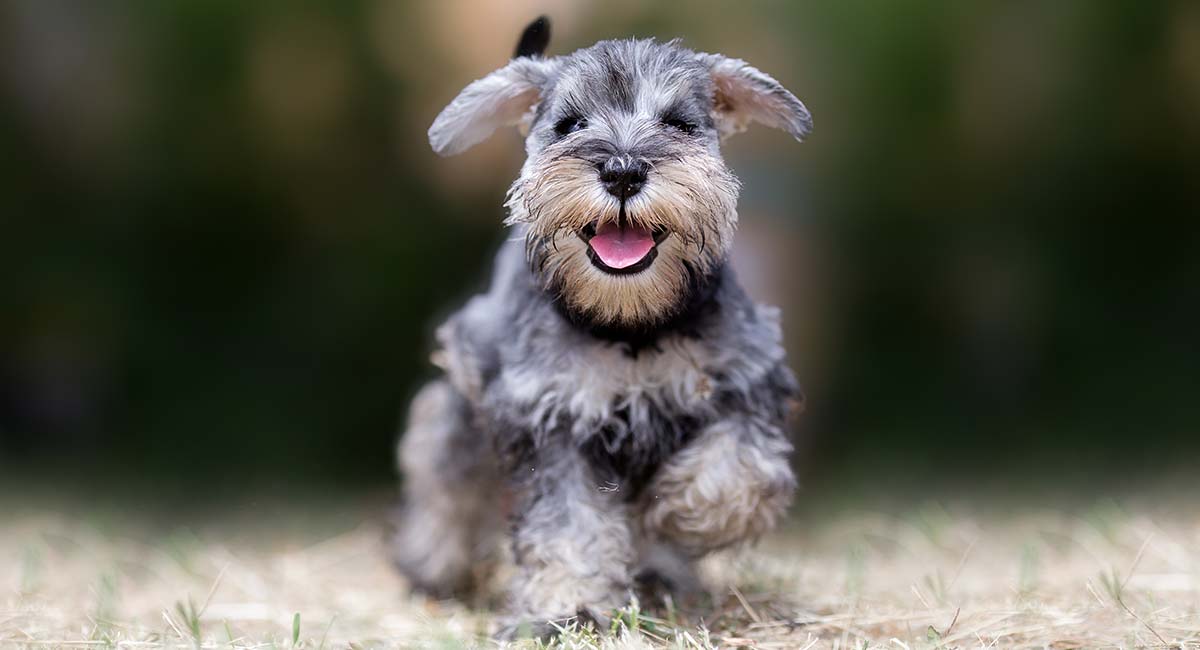 The teacup Schnauzer is not an official breed but a purebred Miniature Schnauzer that's been bred to be very small. While the Miniature Schnauzer weighs between 11 and 20 pounds, the teacup Schnauzer typically weighs under 7 pounds. Although small breeds tend to have longer lifespans than larger dogs, extremely tiny pups can be subject to some huge health problems.
Teacup Schnauzer
The Miniature Schnauzer is a German breed, admired for their bushy brows, thick whiskers, and wiry coats that come in salt and pepper, black and silver, and black.
This popular dog was bred down from the larger Standard Schnauzer by crossbreeding with smaller dogs such as the Affenpinscher and Miniature Poodle.
These dogs are known to be smart, friendly, and obedient.
They also make great watchdogs.
Although the Miniature Schnauzer is the smallest of the three Schnauzer breeds, some people are interested in a dog that's even tinier.
Enter the micro Schnauzer.
The Appeal of the Teacup Schnauzer
With their long faces and short bodies, Miniature Schnauzers are awfully cute.
And they're even more adorable when they're puppies.
So it's not hard to see why a dog like the teacup Schnauzer, who stays puppy-sized forever, is attractive to so many people.
Their reduced stature fits in with today's small urban living spaces and busy lifestyles.
Small dogs take up less space and require less exercise.
In fact, these dogs are so small that they're easy to carry around in a purse or tote bag.
But before you bring a teacup Schnauzer into your life, it's important to be informed about the downsides and risks associated with miniaturizing dogs.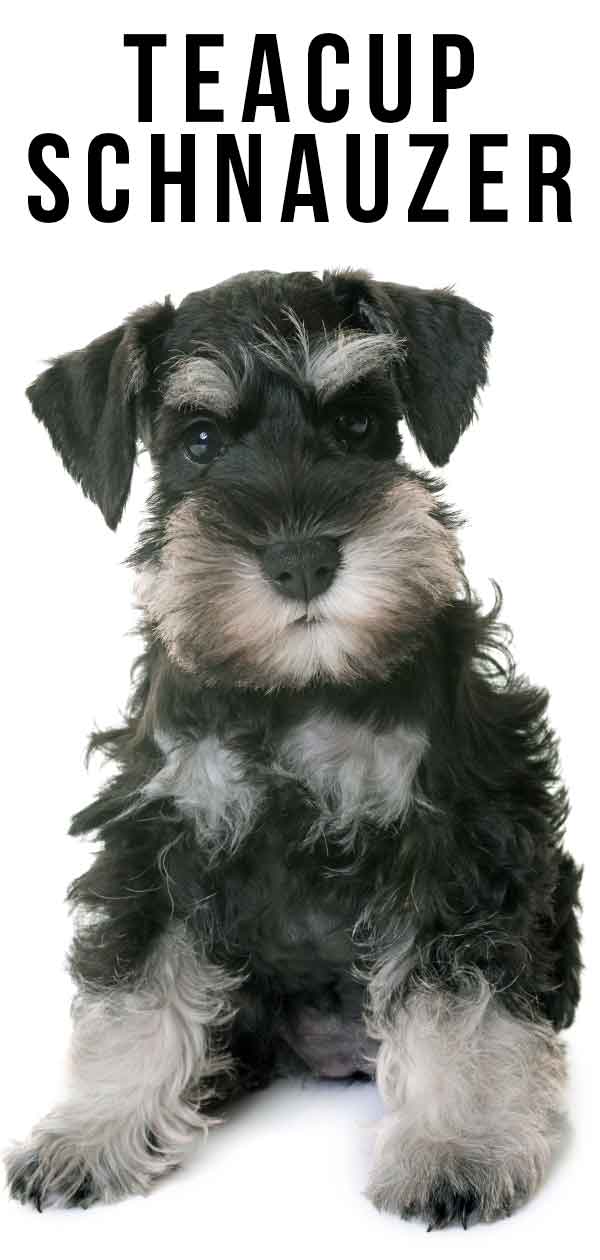 Where Do Teacup Schnauzers Come From?
There are essentially three ways to create a teacup Schnauzer.
The most popular way is to mix a Miniature Schnauzer with an even smaller breed.
However, this produces a mixed breed, and whenever two different dogs are bred together, they can inherit physical and temperamental traits from either parent.
Introducing a dwarfism gene is another way that breeders can create a teacup Schnauzer.
This method can be very difficult and will typically create a dog that isn't entirely miniaturized, but has shorter than normal legs.
Finally, some breeders produce teacup Schnauzers by repeatedly breeding runts together.
Although it's quite possible to create a teacup dog using any of these techniques, each of them has its own difficulties and is not without controversy.
We'll look at each method in more detail.
Mixing With a Smaller Breed
Mixing with a smaller breed is usually the easiest and most humane way of creating a teacup dog.
But using this method also means that this would no longer be a purebred Schnauzer.
Ultimately, the puppies could look or behave nothing like this breed.
You just never know which traits the puppies are going to inherit when you mix two breeds.
There's also a possibility that the puppies won't even be any smaller, which is a big downside to using this technique.
Although there is some evidence that mixed breeds can be healthier than purebreds, whenever you cross two different dogs, the offspring are at risk for health concerns that affect either parent.
Here are some popular mixes that could potentially create a teacup Schnauzer.
Mauzer
The Maltese Miniature Schnauzer mix is commonly referred to as the Mauzer.
These dogs typically weigh between 10 and 15 pounds and stand from 8 to 14 inches tall when fully grown.
Since both parent breeds are bright and friendly, you can expect the mix to possess these appealing traits.
The Mauzer will be an affectionate, energetic, and playful little dog who tends to bond closely with one person.
These dogs can also have a stubborn streak and may be prone to barking and nipping.
In terms of appearance, they could have the Schnauzer's signature beard and human-like expression or the round skull and more delicate features of the Maltese.
The coats of these two dogs are quite different.
The Mauzer's could be short and rough, flowing and soft, or something in between.
Snorkie
The Snorkie combines the Miniature Schnauzer with the smaller Yorkshire Terrier.
You can expect this to be a high energy, sturdy little dog that typically weighs between 8 and 12 pounds and stands from 5 to 12 inches.
Friendly, playful, courageous, bossy, and stubborn, these tiny dogs have big personalities.
They make great watchdogs but aren't prone to aggression.
In terms of appearance, they could have the long, silky coat of the Yorkie or the short rough coat of the Miniature Schnauzer.
Chizer
The Chihuahua Miniature Schnauzer mix typically weighs only 4 to 15 pound and stands from 6 to 14 inches.
These two dogs vary quite a bit in appearance, so heads can be long, round, or apple-shaped, and muzzles can be square or pointed.
Ears can be pointy and erect or long and floppy.
They can come in a wide array of colors and combinations.
Chizers will be loving and affectionate with their family but may have a tendency to be shy or snappy around strangers.
Introducing a Dwarfism Gene
Another way that breeders can reduce the size of a Miniature Schnauzer is by mating two dogs who carry a dwarfism gene.
Typically when puppies grow, their legs lengthen to the normal breed standard.
But in this case, affected dogs will have disproportionate short stature of varying severity.
While this can create a smaller dog that could be termed "teacup," creating dogs with genetic skeletal disorders can also lead to painful joint conditions and other health problems.
Breeding From Runts
Some breeders will breed the smallest dogs to create the tiniest puppies possible, with each successive line becoming smaller.
Of course, the benefit to this method is that the offspring will be purebred Schnauzers, with all of the appealing traits of the breed.
The problem is that runts are small, weak, and often have serious health conditions that make it difficult to produce healthy puppies.
Although these tiny pups may appear fine, problems often aren't apparent until the puppies are a little older.
Unfortunately, Miniature Schnauzers are already at risk for a number of health issues.
Teacup Schnauzer Health
Although the breed has a respectable lifespan of 12 to 14 years, there are health concerns to be aware of.
Micro Schnauzer Teeth
Due to their tiny mouths, Miniature Schnauzers are highly susceptible to problems with their teeth such as periodontal disease.
This can lead to other serious conditions, including heart disease, for which the breed is also already at risk.
Teacup Schnauzer Organ Issues
Urinary stones occur more in this breed than any other.
Luckily, a proper diet can reduce the chances of developing them.
Pancreatitis, or inflammation of the pancreas, is a serious condition that can lead to organ failure.
Teacup Schnauzer Muscles
Myotonia congenita is a muscular disease in which the muscles contract too easily causing stiffness.
As this condition progresses, it causes numerous problems, such as difficulty walking and trouble swallowing.
There is a DNA test for this awful condition, for which all breeding dogs should be tested.
Micro Schnauzer Dogs' Skin
Miniature Schnauzers are also prone to allergies and skin issues.
Comedo syndrome is so common in the breed it's also known as Schnauzer bumps.
It causes blackheads to develop along their back, scabbing, and hair loss.
The breed is also at risk for eye diseases such as cataracts, ear infections, epilepsy, and hypothyroidism.
Is a Teacup Schnauzer Right for Me?
As you can see, this breed is already prone to numerous serious health conditions.
This is in addition to problems that all very small dogs are susceptible to, such as liver shunts, seizures, respiratory obstructions, and hypoglycemia.
Teacup dogs are so small that they're also prone to serious injuries.
Small bones can break easily.
Being dropped, stepped on, or sat upon are very real dangers for these dogs.
Needless to say, they're not suited for homes with toddlers, rambunctious older kids, or those with other pets.
Pricey
Demand is high for teacup versions of popular breeds like the Miniature Schnauzer.
This means little dogs come with big price tags.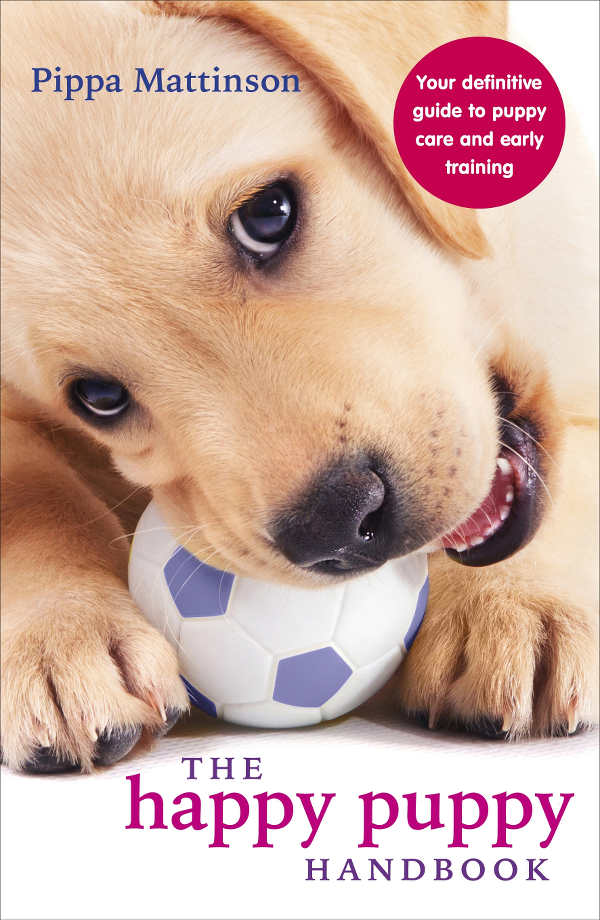 It's not uncommon to pay thousands of dollars for a teacup dog.
And that's without the high cost of vet bills.
Are you able to take care of a tiny dog that has so many needs?
Finding a Teacup Schnauzer
If you still feel that the teacup Schnauzer is the dog for you, we recommend considering a mixed breed.
Although their physical and temperamental traits may not be exactly what you're expecting, these dogs have a better chance of living a healthy life compared to those that have been bred from runts or by introducing the gene for dwarfism.
Choose a reputable breeder who has proof of health testing and allows you to visit where the puppies live.
You can also provide a needy dog with a new home by going the adoption route.
Contacting rescues that specialize in the Miniature Schnauzer is a good place to start.
Similar Breeds
If you're interested in other small breeds, you might like to read about the Miniature Husky!
Or perhaps you'd like to welcome the Affenpinscher into your family!
References and Resources
Greer, KA, et al., "Statistical analysis regarding the effects of height and weight on life span of the domestic dog," Research in Veterinary Science, 2007
Nicholas, FW, et al., "Hybrid vigour in dogs?" Veterinary Journal, 2016
Kyöstilä, K., et al., "Canine Chondrodysplasia Caused by a Truncating Mutation in Collagen-Binding Integrin Alpha Subunit 10," PLOS One, 2013
Marshall, MD, et al., "A longitudinal assessment of periodontal disease in 52 miniature schnauzers," BMC Veterinary Research, 2014
Rinkardt, NE, et al., "Dissolution of infection-induced struvite bladder stones by using a noncalculolytic diet and antibiotic therapy," The Canadian Veterinary Journal, 2004
Xenoulis, PG, et al., "Serum Triglyceride Concentrations in Miniature Schnauzers with and without a History of Probable Pancreatitis," Journal of Veterinary Internal Medicine, 2010
Bhalerao, DP, et al., "Detection of a genetic mutation for myotonia congenita among Miniature Schnauzers and identification of a common carrier ancestor," American Journal of Veterinary Research, 2002
Hannigan, MM, "A refractory case of schnauzer comedo syndrome," The Canadian Veterinary Journal, 1997
Idowu, O., et al., "Hypoglycemia in dogs: Causes, management, and diagnosis," Canadian Veterinary Journal, 2018