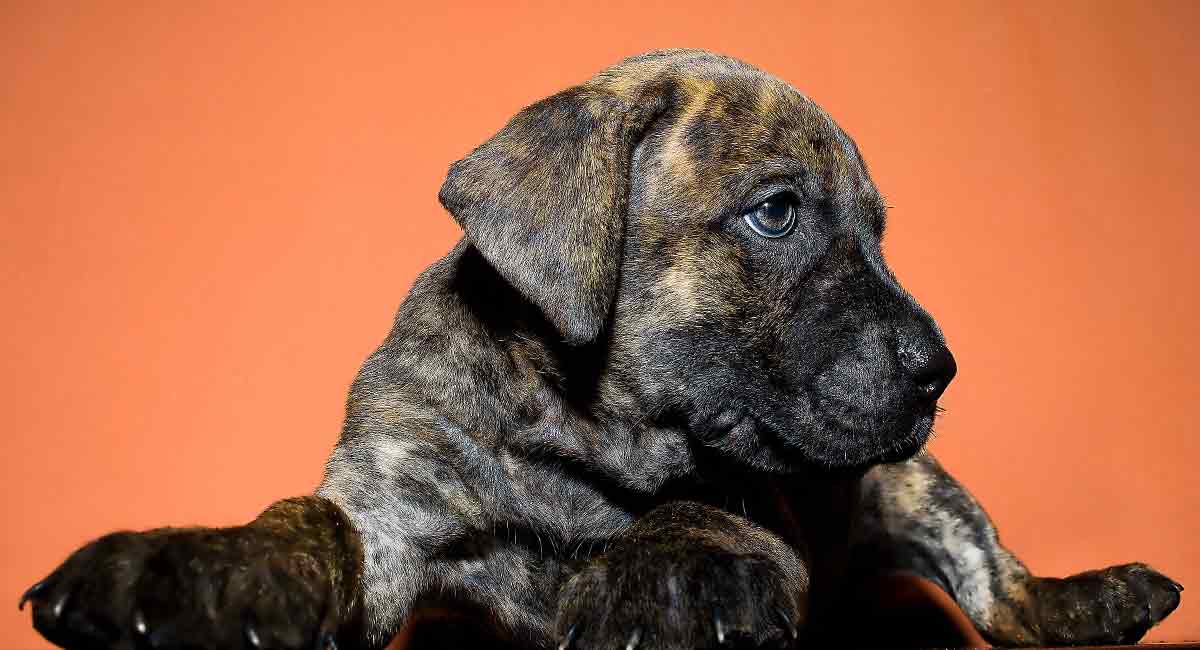 The Presa Canario is a large, loyal dog bred to guard livestock. They have a short and easy to groom coat, with a powerful, strong body.
Originally from Spain, this gorgeous, owner-focussed dog is rather rare and hard to get hold of, but still holds a lot of appeal for some potential owners.
But what are they really like?
And which families would this breed suit?
Getting to know the Presa Canario
After all, deciding to buy a puppy means more than bringing home a bundle of cute fluff.
It also means providing care, training, and love throughout the lifetime of your dog.
Matching the needs of your family with the best breed to suit you is a tough decision.
Take the time to research breeds. Think about how the puppy will fit into your lifestyle.
Presa Canario popularity
The Presa Canario dog breed is rare in the US and many other countries.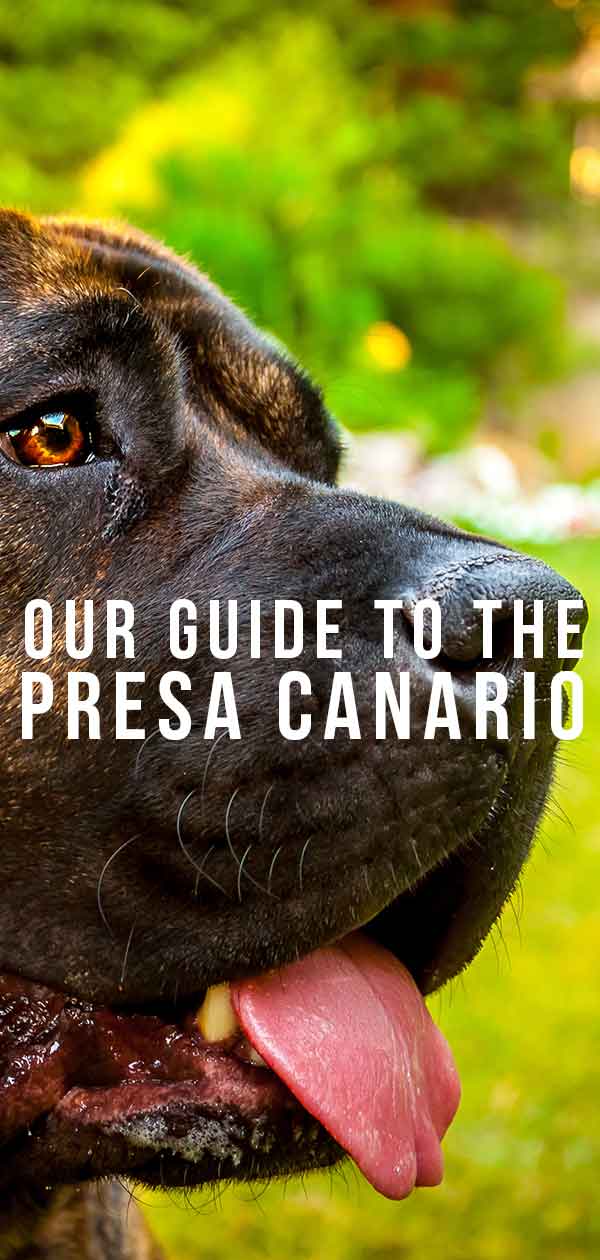 This breed goes by a few different names:
Perro de Presa Canario
Dogo Canario
Canary Catch Dog
Canarian Molosser
Canary Mastiff
Some of these names give us a clue as to where this breed originates from.
Let's take a look at a brief history of the Presa Canario dog, and find out more.
Where does the Presa Canario come from?
The Presa Canario originates from the Canary Islands, a group of seven islands belonging to Spain.
It's the animal symbol for Gran Canaria, one of the larger islands.
The exact origin of the breed is unclear.
Some reports suggest there have always been large dogs on the islands.
Others suggest the Spanish Conquistadors brought the foundation stock of the breed with them.
The breed certainly has some Mastiff influence in its lineage.
The first Presa Canarios
What is clear is that the Presa Canario origin involved guarding.
And as a breed they kept watch over farms and their cattle.
They fiercely protected these from both wild dogs and strangers.
Unfortunately, their reputation as dedicated guard dogs meant use in dog fights.
The 1940s saw a ban on dog fighting. Thereafter, the breed almost died out.
In the 1970s, however, it went through a recovery.
Dedicated breeders set about improving the population.
1982 saw the formation of the Spanish Perro de Presa Canario club.
In 1996, the Presa Canario was recorded in the Foundation Stock Service of the American Kennel Club.
What do Presa Canarios look like?
Presa Canarios are impressively sized dogs. Their bodies are broad and muscular, and their heads are powerful and square.
The breed standard states that an important feature of this breed is that the body is longer than it is high.
Many Presa Canarios in the USA have had their ears surgically cropped, but this procedure, while still relatively common, is controversial.
To crop, or not to crop?
A study carried out in 2016 also found that a dog with cropped ears is more likely to be seen as "more aggressive, more dominant, less playful and less attractive."
Historically, cropped ears prevented damage when rounding up cattle or fighting.
Nowadays, cropped ears accentuate the powerful appearance of this breed.
However, many dog owners have mixed feelings about putting their dogs through painful and unnecessary surgical procedures.
Average Presa Canario size, height, and weight
Presa Canarios are definitely large and imposing dogs.
Males tend to stand around 23 – 26 inches at the withers.
The male Presa Canario weight is between 110 – 145 lbs.
A Presa Canario female is smaller in both weigh and height, but not considerably.
While giant Presa Canario dogs have been known, you're more likely to find your puppy growing into simply a large Presa Canario.
Coat color and type
The coat of the Presa Canario comes in a variety:
fawn
silver fawn
red fawn
red brindle
brown brindle
fawn brindle
reverse brindle
verdino
Some breed organizations accept a black coat as an official color, while others do not.
Presa Canarios of any color have a black mask that doesn't reach above their eyes.
Some dogs will have white markings, most commonly seen on the chest, feet, and muzzle.
The United Kennel Club breed standard allows this.
The white must not exceed 20% coverage.
They have a single coat which sheds minimally.
The coat is coarse to the touch, rather than soft.
Grooming and general care
Due to their short, single coat, the Presa Canario only needs a weekly brushing to look sleek and shiny.
A bath once a month or so is a good idea.
Nails must be trimmed regularly, as with any other dog. Presa Canarios can be prone to a build-up of wax in the ears.
Therefore, owners should check regularly to avoid this.
Regular tooth-brushing is also recommended, in order to avoid dental problems.
Temperament and behavior
Presa Canarios are known for their intelligence, which can be combined with a gentle and affectionate nature towards their families.
When a Presa Canario family dog is within their home, they will be loyal and devoted.
However, owners should be aware: if there is any sign that their family is in danger, they will not hesitate to protect them.
A high degree of training is therefore necessary, so the owner is in full control. Care should be taken when introducing strangers.
Are Presa Canario dogs safe?
While a well-trained Presa Canario can make a wonderful family pet, they will always require careful and intelligent handling.
Unfortunately, due to their size and loyalty, there is a history of unpredictability in Presa Canario dogs which have not been adequately trained.
It's important to be aware that attacks have unfortunately led to fatalities.
However, any breed of dog has the potential to be aggressive – or well behaved – with the right socialization, training, and handling.
Exercise and training requirements
Despite their size, Presa Canarios require relatively little exercise, and they will be happy with a medium-length walk each day.
Importantly, Presa Canario training must begin when they are as young as possible.
Mature dogs which have yet to undergo any formal or effective training can become stubborn, and prone to taking control of situations.
This is a breed with a high level of self-confidence and assurance, so they are best handled by experiences and confident dog owners.
Health issues
On a whole, this is a healthy breed.
Since the breed is rare, though, their health issues aren't well-documented.
Problems they can be prone to include, but are not limited to:
Elbow dysplasia
Hip dysplasia
Panosteitis
Since these problems are often hereditary, ask your breeder about the health of their litter's parents and ancestors.
Breeding dogs should also have their joints examined before mating takes place.
And an echocardiogram to flag up cardiomyopathy which could be passed on to their puppies.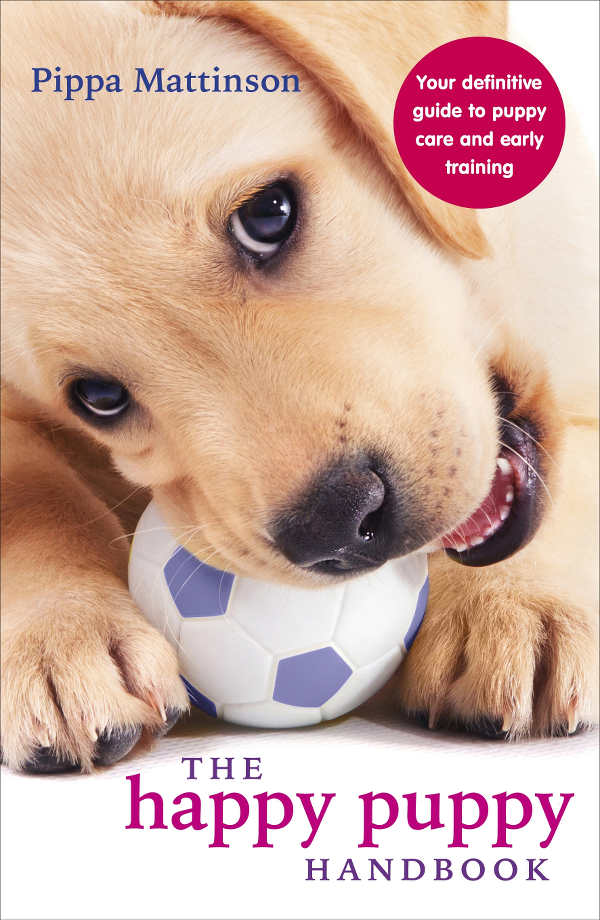 Presa Canario life expectancy
You can expect an average Presa Canario lifespan to be around 9 – 11 years.
This is normal for a larger dog.
Ideal home and suitability as a family dog
These dogs are strong-willed and independent. Owners with experience are therefore necessary.
The Presa Canario temperament can certainly lend itself to life as a family dog and companion, but they are best suited to households with older children.
Due to their extreme loyalty to their family, they are better as single dogs.
How to find and pick a Presa Canario puppy
As well as recommending that aggressive Presa Canarios should be disqualified from the breed standard the FCI also caution that overly shy dogs should not be encouraged to breed.
This is something to talk to any breeder about, especially when meeting puppies and their parents.
Insist upon meeting both of a puppy's parents – they should, be calm, confident, and relaxed in meeting you.
If a breeder makes excuses to put you off meeting them, reconsider taking a puppy from their litter.
Talk about any health tests that the Presa Canario puppies have undergone and the results. Any reputable breeder will be happy to provide this information.
Is a Presa Canario puppy right for me?
These big dogs have a strong guarding instinct.
They need lots of socializing and positive reinforcement training to become model canine citizens.
In reward, you'll get a loyal companion and fearless defender.
The Presa Canario might be the right dog for you if you're already an experience dog handler.
One that is looking for an intelligent guard dog, but you doesn't currently have any other dogs at home.
If you have a young family, the Presa Canario might not be the best fit right now.
But they'll always be waiting for you!
Do you have experience with this breed? Or another guarding breed like the Cane Corso or Keeshond? Let us know in the comments!
References and further reading