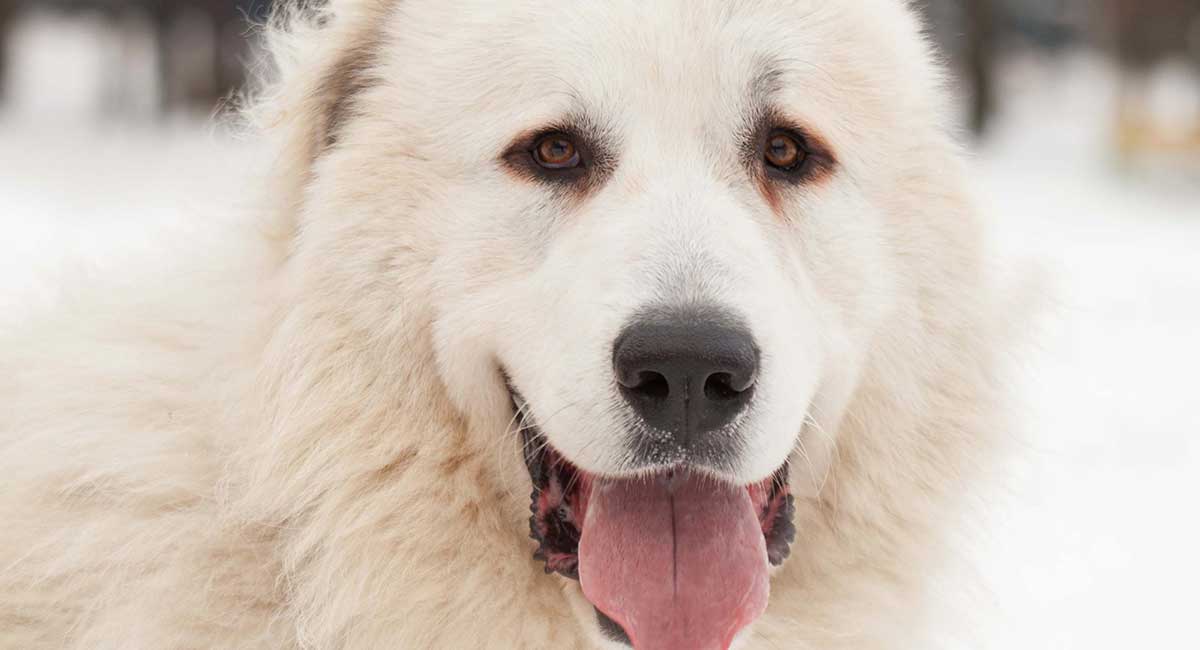 The Pyrenean Mastiff is a friendly, fluffy, giant dog breed. They were originally shepherding dogs, trusted to guard flocks against predators, but today they also make popular pets. In this guide we will give you tips for finding and raising Pyrenean Mastiff puppies. From tracking down good Pyrenean Mastiff dog breeders, to knowing what to expect from adult Pyrenean Mastiff size, weight and temperament. Pyrenean Mastiff price varies a lot too, so we'll let you know how to spot a good deal and when to walk away.
Contents
A moderately active breed, this mountain Mastiff dog needs an owner to take them out regularly and invest time in regular training sessions. The Pyrenean Mastiff dog has many qualities to recommend them as pets. However, they need spacious living quarters and their upkeep is expensive. The rewards, however, are an outsized dog with an outstanding temperament and an impressive stature as a companion.
Where Does the Pyrenean Mastiff Come From?
Although the Pyrenean Mastiff might sound like a Great Pyrenees Mastiff mix, they are actually a pure breed in their own right.
The Pyrenean Mastiff's ancestors date back three millennia. Their forebears were likely giant dogs, known as the Molossers. These dogs were heavy and huge and bred to fill a number of roles from fighting (alongside Roman soldiers), to guarding and herding.
Closer ancestors include the Pyrenean Mastiff and the Spanish Mastiff. The latter protected livestock in the Castilla region of Spain, whilst the former was a native of Aragon, a mountainous region running across north east Spain.
These working dogs guarded sheep but were trusted to roam freely, including around the homestead. Their good nature but natural protectiveness made them ideal to watch over both livestock and children. Traditionally, these dogs wore a large heavy collar studded with iron spikes to protect the dog's neck from the snapping jaws of an angry wolf.
In the 20th century, as farming methods changed, the Pyrenean Mastiff became less popular. Their large size made them expensive to feed and numbers fell even further. They became endangered and survived the hardships associated with the Spanish Civil War because of a few far-sighted breed enthusiasts.
Pyrenean Mastiff Appearance
The Pyrenean Mastiff is remarkable for its size and shaggy coat. Look quickly at a Pyrenean Mastiff and it's easy to mistake them for the Pyrenean Mountain Dog, which is similar in looks but smaller.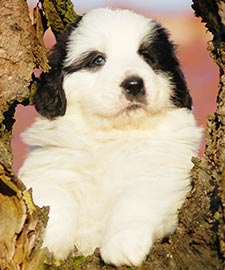 How big is a full grown Pyrenean Mastiff adult?
They are a giant breed, with no upper size limit set by the Kennel Club. Typically, males stand at least 30 inches (75cm) to the shoulder, and females 32 inches (81 cm).
This is reflected by their weight, which ranges from 154 lb (70kg) for a small female to up to 220 lb (100kg) for a larger male.
Tall with heavy bones but a well-proportioned frame, they are a sturdy breed with enormous paws. They have a heavy skull, with a good length of muzzle set on a strong neck. The breed has medium-sized drop ears and a long feathered tail which is carried low.
Coat Type and Color
Their double coat is designed to protect them from the rigors of a windswept mountain range. It is exceptionally thick, with a softer downy underlayer and an outer covering of medium-lengthened hair.
Typically, the background coat color is white. They were possibly bred this way to blend in with the sheep they guarded. However, they do have a darker mask over their eyes, and flecks of color in their ears. Secondary coat colors are usually located in patches on the flank or along the back. Those irregular patches of color may be gold, brown-black, sandy, medium gray, or marbled.
Pyrenean Mastiff Temperament
The Pyrenean Mastiff is as a shepherd with calmness sufficient to mingle with a herd of sheep without alarming them. This placid nature dominates, up to the point where their naturally protective nature is aroused.
A working Pyrenean Mastiff thought nothing of facing down an attacking wolf. Luckily, this side of their nature is rarely revealed. But it will surface if the dog feels one of their 'flock' or family is threatened. Overall, the Pyrenean Mastiff is slow to anger and highly tolerant of other dogs. Their default demeanor is to lie down and snooze until any irritants go away.
Do Pyrenean Mastiffs Make Good Family Dogs?
Mastiff breeds can be controversial pets due to their size and reputation. Even though the Pyrenean Mastiff is the original 'gentle giant'.
The great disposition of the Pyrenean Mastiff does make them good family pets when the household can accommodate their size. The sheer bulk of the Pyrenean Mastiff means they need plenty of space if they aren't to demolish the home with a simple wag of the tail.
Are Pyrenean Mastiffs good with kids?
This big dog carries a whole load of positive plaudits on his shoulders, such as loyal, placid, gentle, and reliable. They are highly tolerant of children and considered slow to anger.
Indeed, a Pyrenean Mastiff is likely to give children added self-confidence. Walking beside one of these big guys is bound to boost the ego. However, as with all dogs, young children should be supervised at all times and not left alone with a dog. No matter how sweet-tempered.
Training Your Pyrenean Mastiff
Gentle as the Pyrenean Mastiff is, if they don't want to do something they won't budge. Thus, good obedience training is essential. To do this, reward-based training methods are both fun and effective.
Be aware that your giant teddy bear of a puppy won't stay that size for long. So start training from a young age. From 10-12 weeks start getting the pup's attention with a toy or treat and reward spontaneous actions such as sitting or coming to you.
Short, frequent training sessions work best and follow the golden rules of keeping things fun and ending on a positive note. No one wants to be towed down the sidewalk by a tank of a dog. Which is highly likely if the dog doesn't learn to listen to their owner.
Pyrenean Mastiff Health
As a purebred dog, the Pyrenean Mastiff is prone to certain health problems. These include:
Hip Dysplasia
The hip joint is designed to move in a smooth, frictionless way. Dogs with hip dysplasia have poorly shaped hips that grate and clunk. This leads to inflammation and pain. Over time, early arthritis develops, which can be disabling.
Given the large size of the Pyrenean Mastiff, a lack of mobility is extremely worrying. Mild cases may respond to pain relief, but not those severely affected. These dogs need total hip replacement surgery if they are to live anything approaching a reasonable life.
Bloat (Gastric dilation and volvulus, or GDV)
In common with many deep chested dogs, the Pyrenean Mastiff is prone to GDV. This is when the stomach flips over on itself, sealing off the entrance and exit. This means gas builds up inside the stomach, causing massive distension.
GDV is extremely serious and requires emergency surgery to correct the stomach's position. Even then, there's a high risk of shock, organ failure, and death.
Panosteitis
Panosteitis is also known as 'growing pains'. It affects dogs that are actively growing, causing their long bones (such as the shin or thigh bones) to become very painful. This is most likely in dogs that are growing too quickly, such as those on a rich diet.
Happily, panosteitis responds well to pain relief and a change of diet. Once the pup has finished growing, symptoms resolve completely.
Inflammatory Bowel Disease (IBD)
This condition causes recurrent diarrhea and digestive problems. It's thought that there's a link between dietary intolerance and IBD, with some dogs responding to a hypoallergenic diet. But for others, the condition is more resistant to treatment and anti-inflammatory medications are needed.
Entropion and Ectropion
This refers to a malformation of the eyelids such that the lids either turn in too much or are too loose and baggy. Either problem has the potential to causes discomfort, either from lashes rubbing on the cornea or the surface of the eye drying out. If the entropion or ectropion is severe, then corrective surgery is advisable to reduce discomfort.
How Long Do Pyrenean Mastiffs Live?
The average lifespan of a Pyrenean Mastiff is 10 – 12 years. Preventative health care is important, such as regular deworming and the use of anti-parasite products.
As a giant breed, their weakness is their joints and legs. If a puppy grows too fast, their bones outstrip the blood supply, causing weak joints. To avoid this, feed a good quality puppy food designed for large breed growth.
Feeding the correct amount of food is important throughout all stages of life. Slim or lean dogs not only have fewer health problems but have a longer life expectancy. Vaccination and neutering also have a place when it comes to reducing the risk factors for early death.
Rescuing a Pyrenean Mastiff
Taking on an adult Pyrenean Mastiff rather than a Pyrenean Mastiff puppy suits some potential homes more than others. You'll need to be experienced enough to know how to resolve any behavioral problems that might have developed in their previous life. And you'll also need to be in a position to keep a potentially flighty or grumpy dog safe. For their own benefit as well as your family's.
Purebred dogs are occasionally relinquished to shelters and rescues. So don't discount these when searching out a Pyrenean Mastiff. However, a more likely source is a specific purebred rescue organization.
Finding a Pyrenean Mastiff Puppy
When sourcing a Pyrenean Mastiff, be sure to use a responsible breeder. They screen the parent dogs for conditions such as hip dysplasia and have their eyes checked by a veterinary specialist.
Never buy a puppy from a pet store or puppy mill. These perpetuate a trade in misery since the welfare of the parent dogs is often completely ignored. Not only does buying from such places encourage immoral trade, but the puppies are likely to be poorly socialized and overly anxious, making them poor pets.
The best place to start is by looking up breed clubs, or chatting to local Pyrenean Mastiff owners. Get recommendations and check them all out thoroughly. Good breeders ask lots of questions and expect a bunch in return.
You are likely to need to wait maybe for a year or more for a baby Pyrenean Mastiff, because they are a relatively unusual breed in most areas. And good breeders have waiting lists.
Ask for copies of any health certificates, and chat with the breeder about any concerns you might have. If you are uneasy at any point, have the confidence to walk away and find someone else.
Pyrenean Mastiff Price
Most Pyrenean Mastiff puppies will cost somewhere from $2,000 to $3,000. If you are being charged an awful lot more or less for your puppy, this is a warning sign that something might be afoot.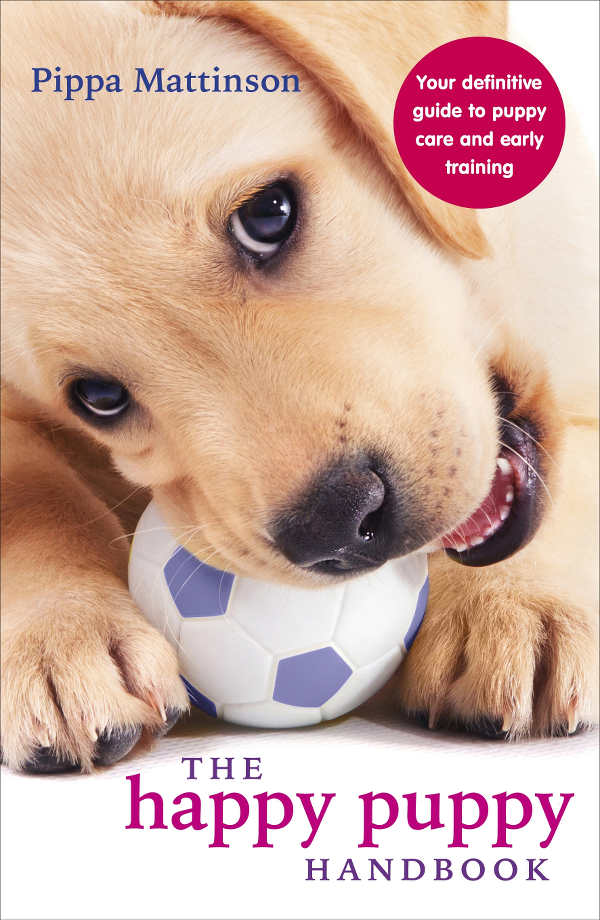 Very expensive puppies can be a result of unscrupulous breeders trying to cash in on their dogs, rather than breeding for good genetics or temperament. Likewise, cheap puppies can be less well cared for and higher risk to you as the new owner.
Raising A Pyrenean Mastiff Puppy
It is essential to raise a Pyrenean Mastiff puppy right so they grow into a gentle, well-adjusted adult. This requires giving them plenty of positive experiences in their formative early weeks and months. This is known as socialization.
Good socialization helps the pup understand and accept the sights, sounds, and smells they are likely to encounter in everyday life. When the pup knows them to be normal, this avoids them growing up anxious or nervous.
Training is also hugely important because these big guys are physically stronger than their owner. Start young, by rewarding the pup for simple actions such as running towards you or sitting for a treat. The dog then grows up keen to co-operate and earn their owner's praise.
But Remember
Avoid over-tiring your Pyrenean Mastiff puppy. If they over-exert those young, developing joints, this has the potential to cause damage. Down this path lies the possibility of pain, lameness, and early arthritis.
With joint health in mind, take care feeding a Pyrenean Mastiff pup. Look for a food designed to suit the growth needs of a large or giant breed. To do otherwise risks the bones growing too quickly, which again can lead to joint damage.
Pros and Cons of Getting A Pyrenean Mastiff
Pros
Outstanding temperament: Gentle, placid, reliable, slow to anger
Gets along well with other dogs
A good family dog
Intimidating to burglars, whilst being loving to family
Cons
Require spacious living quarters
Heavy shedder
Costly to feed
Prone to a number of potentially disabling health conditions
Similar Breeds
If you've fallen for the Pyrenean Mastiff, then other similar breeds to consider are:
Bernese Mountain Dog
Estrela Mountain Dog
Tornjak
Pyrenean Mastiff Rescues
US: Find information about breed rescues on the Pyrenean Mastiffs USA Club website.
Canada: Canadian Mastiff rescue organization Facebook page.
If you know of other Pyrenean Rescue organizations please share the information in the comments below.
Is A Pyrenean Mastiff Right For Me?
Do you have room in your heart (and home) for a shaggy gentle giant? These majestic dogs have a superb temperament but are demanding of your finances. If you long for a giant dog that is tolerant and laidback, then a Pyrenean Mastiff might be for you.
Find Out More!
References and Resources