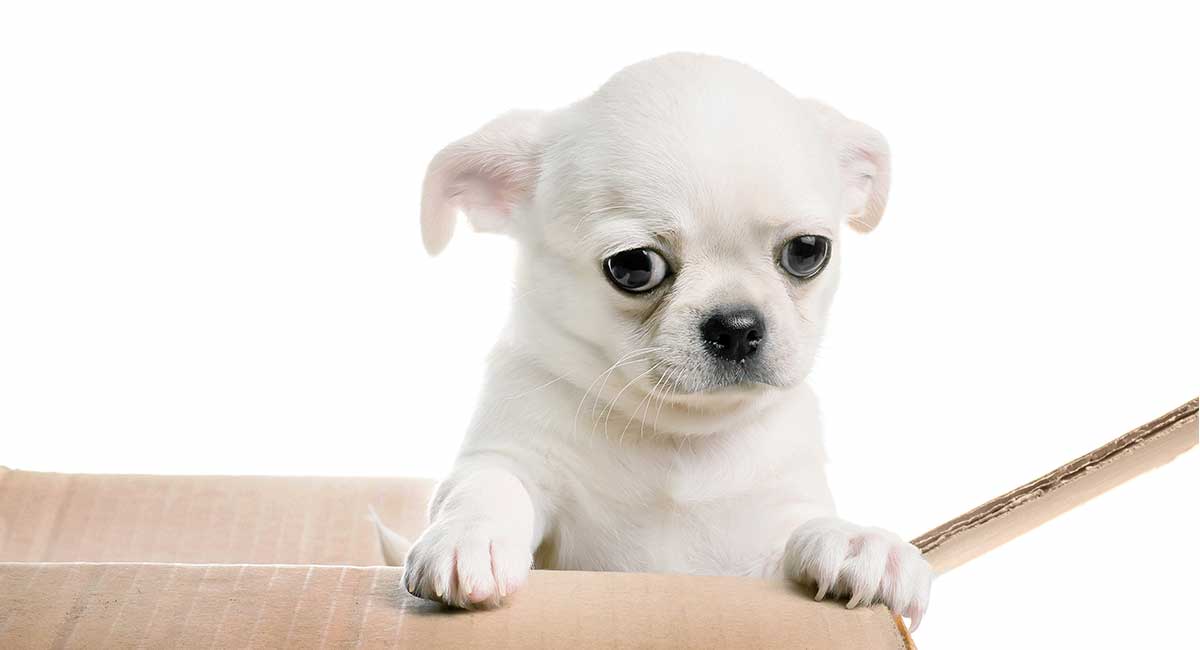 Most Chihuahua health issues are related to their size, but there are other problems that can affect the charismatic Chihuahua dog. Longevity can be a good indicator of health so we'll be looking at the average lifespan of a chihuahua, but quality of life is important too, so we'll look at how the Chihuahua's tiny frame and head shape can affect these cute little dogs and at how you can help your own Chihuahua have the healthiest long life possible.
Contents
While there are a few Chihuahua health problems, dental issues are by far the most common. In fact, dental problems are quite common across all dogs, especially in very small breeds.
Chihuahua Health Problems – Teeth
Periodontitis and gingivitis are the two most common dental problems diagnosed across all dog breeds. These cause infection and inflamation of the gums and if not treated effectively, can lead to the dog's teeth falling out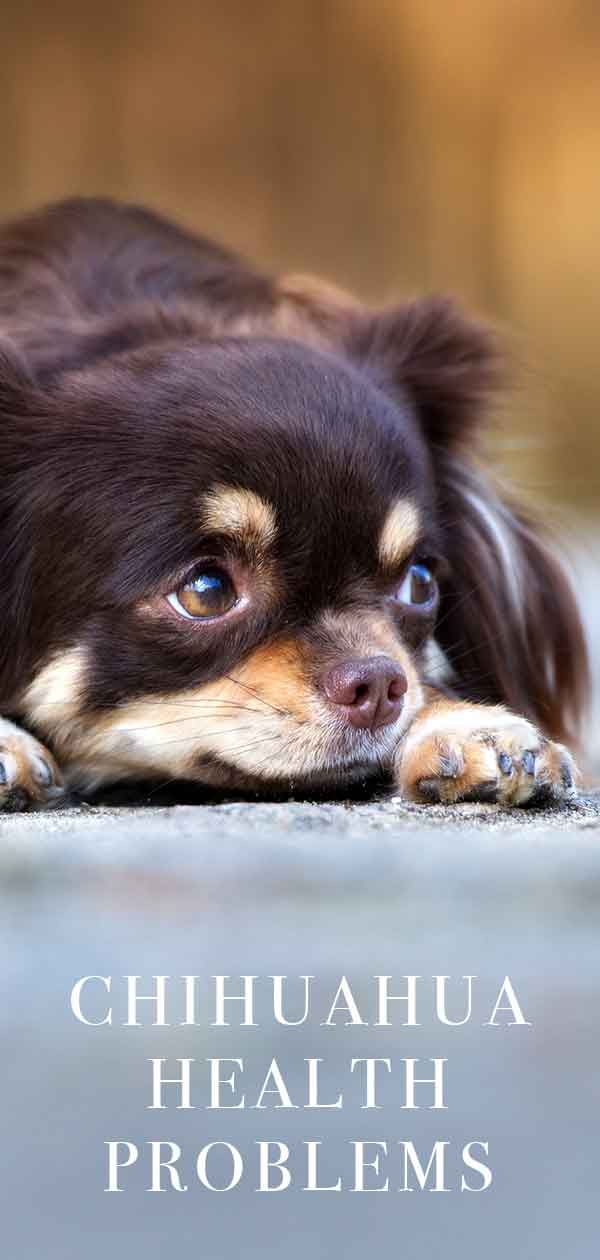 What Is Different About Chihuahua Teeth?
Gum disease and tooth decay is very common in Chihuahuas due to their very small size. The ancestors of your little dog were wolves, and tiny breed were created by miniaturizing dogs through a program of selectively breeding dogs for smaller and smaller bodies.
Unfortunately the teeth of little dogs, don't keep pace with this process. The same number of teeth have to fit into a smaller and smaller mouth and this causes overcrowding and makes it hard to avoid food being trapped in the mouth.
It is also common for a Chihuahua's teeth to be so crowded that some can't grow through the gum properly. And become impacted. This can be quite painful and even make it hard for your pooch to eat.
How you can help
Brushing is one of the best ways to prevent some of these dental problems. Make sure your Chihuahua is used to having their mouth opened and their teeth brushed from a very early age so that daily brushing doesn't become a battleground.
Buying special 'dental health' food is probably not necessary but some types of dog chew can help keep your dog's teeth as clean as possible. Ultimately, brushing is your best weapon and is absolutely necessary for Chihuahuas. And regular vet checks will help ensure you are on the right track.
Chihuahua Health Issues – Knees
The patella, or kneecap, is a small bone that is located in the front of the knee joint. Chihuahuas are prone to a condition called patellar luxation.
What Is Patellar Luxation?
This is a condition in which the patella slides out of place. The kneecap can slide in any direction, but it is common to go to one of the sides.
A healthy dog has grooves that the kneecap slides across when the canine walks. However, sometimes this groove is too small for the kneecap to fit into. This makes it more likely to come out of place and slide around.
Chihuahuas are prone to having grooves that are too small due to their small size. This condition is considered to be genetic. So, if your Chihuahua's parents had this condition, they have a very high chance of experiencing it as well.
Patellar luxation can be very minor or very severe. One study showed that the condition is more likely to be severe in an old Chihuahua. So keep a careful eye on your oldies, and get any knee issues checked by your vet while your Chihuahua is still young.
Symptoms and Treatment
Diagnosing patellar luxation is usually very easy. Chihuahuas suffering from this condition characteristically hold up one of their legs. If your Chihuahua begins doing this, it is very likely that their kneecap has slid out of place.
This condition can only be corrected with surgery, which is usually successful. Your canine's grooves will have to be enlarged, and the kneecap placed back into place. And get in touch with your veterinarian promptly if your Chihuahua is limping or holding a leg up off the ground.
Chihuahua Health Problems Breathing – Tracheal Collapse
Chihuahua choking and breathing difficulties can be very scary. Tracheal collapse is often the cause and is just what it sounds like – a collapse of the trachea. The trachea is also commonly called the windpipe and is a tube that transports air to and from the lungs.
Tracheal collapse happens when the trachea loses its round shape. Instead of moving through easily, the air must squeeze its way out. So if your Chihuahua develops a rasping cough or has choking episodes, tracheal collapse may be suspected by your veterinarian
The exact cause of this condition is unknown. However, it is generally genetic and a result of an abnormality that makes the trachea weaker than normal. Sadly, the Chihuahua is commonly affected by this condition.
Symptoms and Treatment
Signs of tracheal collapse include trouble breathing, intolerance to exercise, and a bluish tinge to the gums. A cough is also very common and might be aggravated, by excitement, air particles, obesity, exercise, humid weather, drinking, and eating.
Luckily, this disorder is treatable with surgery. One study found that 85% of dogs who undergo surgery to correct this disorder react well. Some dogs will still show symptoms of tracheal collapse even after surgery.
There are a few things you can do to make life easier on your dog after trachea collapse. Such as keeping your pet's weight down, using a chest harness, and avoiding respiratory irritants.
Chihuahua Hypoglycemia – Low Blood Sugar
Hypoglycemia is most often found in toy dog breeds like the Chihuahua. Occasionally it's a sign of a serious underlying health problem, but usually it happens because tiny dogs like the Chi have problem storing enough food reserves in their little bodies and have literally run their blood sugar reserves too low.
A dog with low blood sugar may at first seem weak or lacking in energy with no appetite, they may tremble or shake, stagger and bump into things, or collapse. A little honey or syrup, rubbed into onto the gums may trigger a rapid recovery. Remember that dogs may bite when disorientated so be careful. If the problem is mild, the dog may be able to lick the honey from your fingers.
To prevent this problem arising, feed your small dog little and often, and don't expect them to go hours without a meal.
Chihuahua Birthing Problems – Dystocia
For smaller dogs, birthing can sometimes be troublesome. Because Chihuahuas are the smallest dogs, they tend to have the most trouble.
Signs of birthing problems include prolonged labor, with active contractions for more than 30 minutes.
Because Chihuahuas are so small, it is somewhat common for puppies to become stuck in the birthing canal. If your dam shows signs of dystocia, it is important to contact your vet right away.
Chihuahua Health Problems Seizures – Necrotizing Meningoencephalitis
Necrotizing meningoencephalitis is an inflammatory disease of the brain. Simply put, it causes lesions to form that affect a dog's ability to function. It is very serious and can quickly lead to death in only a few months.
It is unknown what exactly causes this disease to develop and why Chihuahuas are prone to it.
Depending on what part of your dog's brain is affected, your dog will have different symptoms. Seizures, blindness, circling, paralysis, head tilt, and limb weakness are common. If your canine begins acting strangely, we recommend getting them to the veterinarian right away.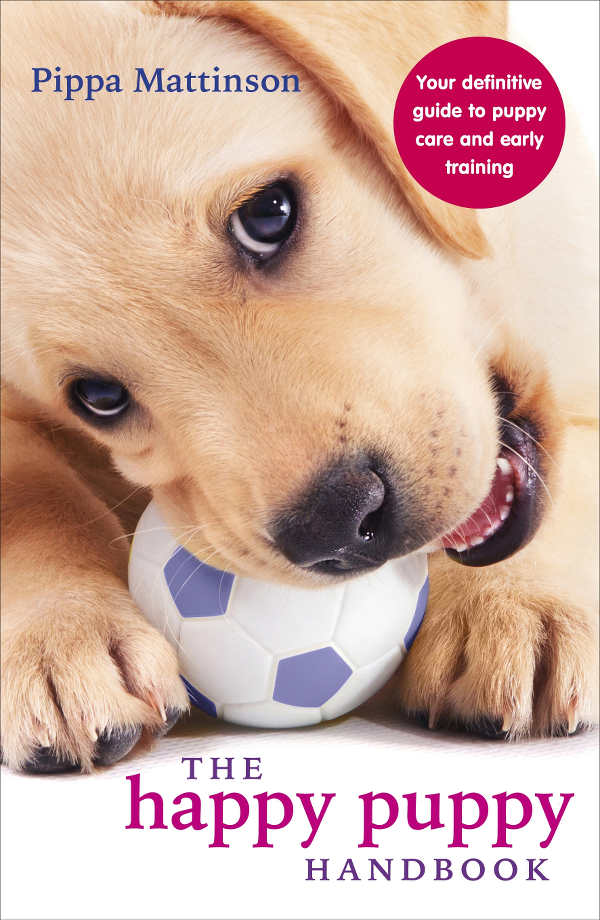 What Is The Lifespan Of A Chihuahua?
Chihuahuas have a reputation for being very long lived. In fact the range of life expectancy within the breed is great, and there are records of individual Chihuahuas that lived a very long time – up to 20 years in some cases.
However, the median life expectancy of a Chihuahua recorded in a study that included 71 Chihuahuas in 2004 was twelve and a half years. While another study, this time of 36 recorded death in 2013 showed a median age at death of just seven years. So while it's clear that the potential for long life is there, not all Chihuahuas will live to a great age.
Protecting Chihuahua Health
One way to protect your future Chihuahua's health before they are even born, is to be diligent about choosing a responsible, caring breeder. It's really important that you don't ever buy a Chihuahua from pet store or puppy mill as not only do the breeding females in these establishments have a sad and limited life, the puppies will not have had the best care possible.
Chihuahua weight problems can exacerbate health issues and make them prone to other common disorders. So make sure you keep your Chi at the correct weight and don't neglect those veterinary check ups. It's also a good idea to purchase pet insurance for your dog so that if they do need treatment for any of the Chihuahua health issues mentions here, you won't have to worry about paying the bills
Remember, early treatment and diagnosis can often save a dog's life.
We hope this information on Chihuahua common health issues was helpful. Leave a comment below about your special Chi!
References and Further Reading
Adams. "Methods and mortality results of a health survey of purebred dogs in the UK." The Journal of Small Animal Practice. 2010.
Butkovic. "DENTAL DISEASES OF DOGS: A RETROSPECTIVE STUDY OF RADIOLOGICAL DATA." Department of Roentgenology. 2001.
Capik, Igor. "Periodontal Health vs. Various Preventive Means in Toy Dog Breeds." Acta Veterinaria Brno. 2010.
Priester. "Sex, Size, and Breed as Risk Factors in Canine Patellar Dislocation." Journal of the American Veterinary Medical Association. 1972.
Harason, Greg. "Patellar Luxation." The Canadian Veterinary Journal. 2006.
Campbell, Courtney. "Severity of patellar luxation and frequency of concomitant cranial cruciate ligament rupture in dogs: 162 cases." Journal of the American Veterinary Medical Association. 2010.
O'Neill et al. "The longevity and mortality of dogs owned in England"The Veterinary Journal 2013
Towle, Heather. "Pre‐ and Postoperative Radiographic and Computed Tomographic Evaluation of Dogs with Medial Patellar Luxation." Veterinary Surgery. 2005.
O'Brien, Joan. "Tracheal Collapse in the Dog." Veterinary Radiology. 1966.
Tangner. "A Retrospective Study of 20 Surgically Managed Cases of Collapsed Trachea." Veterinary Surgery. 1982.
Gendler, Andrew. "Canine Dystocia: Medical and Surgical Management." VetFolio. 2007.
Higgins. "Necrotizing Meningoencephalitis in Five Chihuahua Dogs." Veterinary Pathology. 2008.