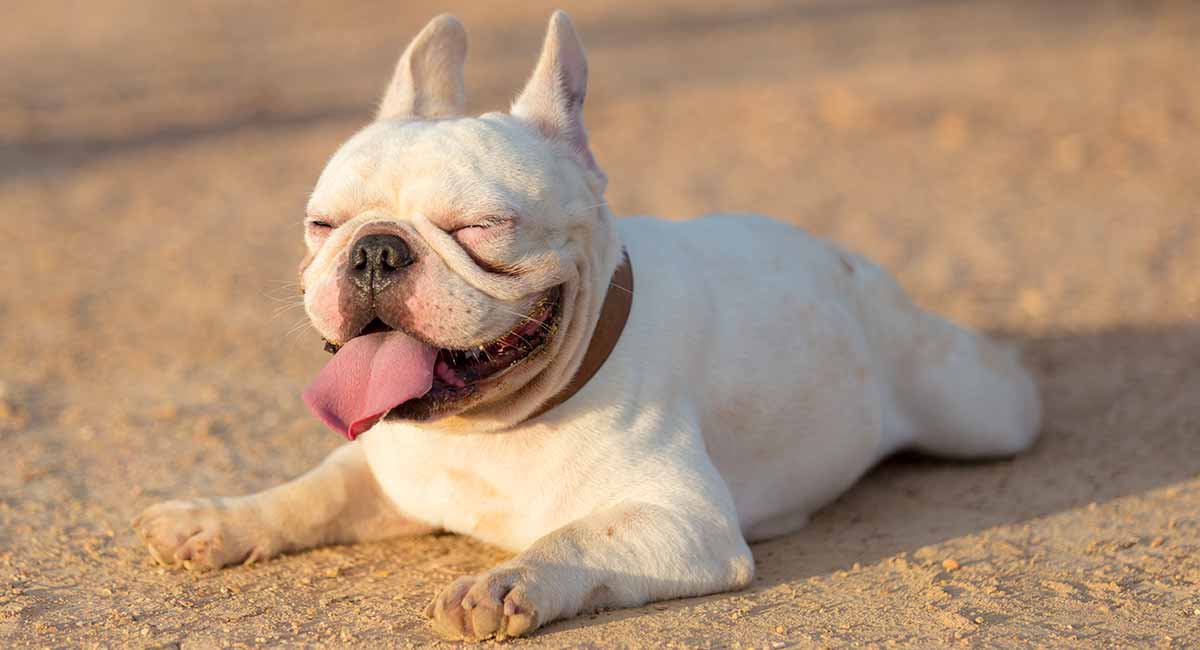 The white French Bulldog is simply one of many coat colors this breed comes in. But, all-white, or mostly white Frenchies are less common than these other colors and patterns.
There are a number of genetic factors that can cause this pale coat. These include: albinism, leucism, brindle, and merle genes.
But, this unique coat can come with some serious health issues. Such as deafness, eye issues, and skin problems, among others.
Let's take a closer look at what causes this coat color.
White French Bulldog Popularity
White French Bulldog are beloved worldwide.
As of 2017, the French Bulldog is the fourth most popular purebred dog in America. And the number one purebred throughout most of the U.K!
The white Frenchie coat color is one of the standard French Bulldog colors described in the official breed standard.
In this article, we take a close look at the white French Bulldog coat color.
You can learn more about how your sweet white pup got such a distinctive coat color.
What Is a White French Bulldog?
A white French Bulldog is still a purebred French Bulldog underneath.
This dog just has a white or predominantly white coat instead of the more common brindle, cream, fawn or other coat color pattern.
One common question many new aspiring French Bulldog owners have is whether having a white coat means a dog is an albino dog.
This is an excellent question to ask when you are searching for a white French Bulldog.
There are actually a number of genetic factors that can contribute to the appearance of a white coat in a French Bulldog.
The albino factor is the least common.
Albino French Bulldog
Albino animals in any species, including humans, are quite rare.
This is because animals inherit albinism. But it is also a recessive trait.
This means that both parents must contribute the genes in order for a puppy to be born with albinism.
A pure (true) albino French Bulldog lacks pigment in all areas where pigment is normally present.
What Does Albinism Look Like?
The eyes look pinkish, blue or amber, depending on how light passes through the iris.
The skin looks pinkish because the blood vessels show through.
A partial albino French Bulldog lacks pigment in only parts of the body.
He may display a white (single color) or other color in the non-affected areas.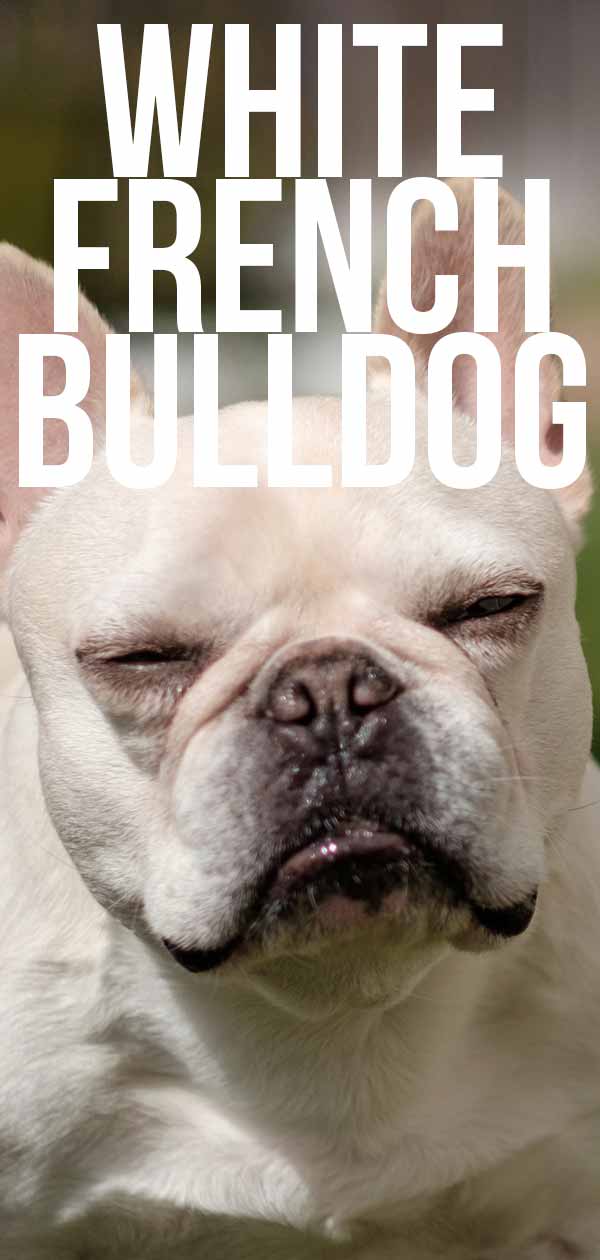 Leucistic French Bulldog
A leucistic French Bulldog has a light-colored coat but normal eye color.
Leucism looks a lot like albinism. But it is caused by different genes that prevent the pigment cells from doing their job properly.
Partial leucism is actually the genetic mechanism behind common canine markings such as the popular piebald color pattern.
White (Self) French Bulldog
A white French Bulldog has an all-white coat. Or a predominantly white coat with a small percentage of markings of other colors.
If those markings are sufficiently light or dilute, this gives the appearance of an all-white, single color coat.
Piebald French Bulldog
"Brindle" or "pied" (piebald) French Bulldogs have predominantly white coats with other markings.
Here are some examples from the official French Bulldog Breed Standard of white-coated Frenchies with coat color patterns present:
White and brindle
Cream (ranges from light ivory-white to a more yellow cream)
Fawn (ranges from a very light yellow to a more reddish gold)
White and fawn
Cream and white
Fawn, brindle and white
Double Merle French Bulldog
There is one more way that a white French Bulldog has a predominantly white coat.
One way is for a French Bulldog to inherit the merle color pattern gene from one or both parents.
A French Bulldog with one merle gene is called a single merle. This happens when only one parent contributes the merle gene.
A double merle occurs when two French Bulldogs carrying the gene for the merle coat color pattern are bred together.
This will produce a dog known as a "double merle" or "false white" that can be predominantly white-coated.
Problems with Double Merle
However, this type of breeding will never be done by reputable breeders.
It can create very serious lifelong health issues for the puppies.
Choosing a reputable, health-focused French Bulldog breeder to work with can help sidestep any potential health risks.
One concern to ask about is coat color-related health issues.
Knowing the odds ensures you bring home the healthiest possible puppy.
White French Bulldog Genetics
The genes that carry color instructions have specific locations (loci) on the canine chromosomes.
Different dog breeds have different color genes. Which is why some colors only happen in some dog breeds.
There are just two basic pigments in the canine genome.
How these two pigments interact determines what color your dog's coat looks like.
What Are These Pigments?
The first pigment is eumelanin. Which is considered the primary or "default" color pigment.
It is black, but can be diluted or modified when other genes act on it.
The second pigment is phaeomelanin. Which expresses in a range of reds from very light cream all the way to deep red.
As you might imagine, color genetics can get quite a bit more complicated from here.
So let's just look at how the French Bulldog's genes can interact to produce all-white or predominantly white coats.
Albino
The "C" series of genes, sometimes called the "Albino" locus, can restrict pigment expression to certain areas.
It can also lighten existing pigment.
This can result in an all-white French Bulldog with the characteristic pinkish skin, nose and eyes.
However, to date, canine researchers have only located the gene responsible for albinism in the Doberman dog breed.
More research remains to be done in this area for French Bulldogs.
Dilution of Coat Color
The "D" series of genes, also called the Dilute locus, can dilute or lighten any other coat color.
In fawn or cream coat colors, this can create the appearance of a pure white coat.
Piebald Spotting with White Coat
A coat that is at least 80 percent white but includes 20 percent other colors on the body is called a piebald spotting.
The "S" series or "spotting" locus is recessive. This means each parent dog must contribute these genes in order for them to take effect.
The spotting color (areas of pigment) ranges from breed standard-accepted colors (ex. fawn or cream) to non-accepted colors like black.
Spotting typically occurs on the face, along the back, rump or around the shoulders.
For very light colors like fawn or cream at the light end of each spectrum, the coat may appear to be a single (solid or self) color.
Extreme White Coat (Brindle and/or Pied)
A coat that is at least 90 percent white is called "extreme white."
The only patches of color, if any are visible, are located on the head or around the rump area.
Here again, it is the "S" series of genes responsible for this coat color pattern.
In the extreme white fawn or cream, the visual appearance is often of a single (self or solid) white coat.
These Frenchies may lack pigment in the eyes, nose and mouth.
Double Merle Coat
The M(Silv) gene is responsible for the merle coat color pattern in dogs.
When both parent dogs contribute this gene, the result is a double merle coat pattern.
This is considered a dangerous pairing. The same genes that interact to create the merle coat color can also influence major areas.
These include organs and nervous system development, as well as vision and hearing.
White French Bulldog Temperament
The French Bulldog Breed Standard states that the typical French Bulldog temperament is affectionate.
It is also even-tempered, playful, active and alert.
Overall, this dog breed is not known for temperament issues such as aggression.
Rather, the French Bulldog is people-oriented.
This breed has a strong need to bond with and spend time with human family members.
More canine researchers continue to learn about the canine genome, and the genes that control coat color and color patterns.
With this knowledge comes more questions about whether certain coat colors can predict other canine traits as well.
Common Canine Traits for White French Bulldogs
Dog behavior, including personality and temperament, is one area dog owners, breeders and trainers are especially curious about.
Some limited scope studies looked at possible links between coat color and behavior in dogs.
One study that focused on English Cocker Spaniels did find a link between more dominant or aggressive behavior.
This behavior was noticed in golden-coated English Cocker Spaniels (compared to black or parti-colored coats).
What about the Frenchie?
To date, no similar study has been done for the white French Bulldog.
Healthy, well-fed, well-socialized French Bulldogs are likely to display the most happy, balanced temperament.
That statement is confirmed by observation from canine researchers, breeders, owners and veterinarians.
How to get a Happy Pup
You are most likely to see the best qualities in your Frenchie's personality when:
your dog feels good
he is well-trained
maintains a healthy weight
gets sufficient daily exercise and play time
gets plenty of daily time and attention from you.
White French Bulldog Health
Canine researchers discovered the white coat color is associated with certain health issues.
This is typically true across dog breeds because the responsible genes are linked to pigment rather than breed.
Deafness
Dogs that have all-white or predominantly white coats can inherit hearing loss or deafness in one or both ears.
This is called "pigment-associated hereditary deafness." It could be cause by a lack of pigment in the inner ear canal.
This can occur with the following dogs:
White albino dogs
White solid (self) dogs
Dogs with the piebald or merle gene that are predominantly white-coated
Will all White Frenchies be Deaf?
One limited study predicted that white French bulldog puppies have a 25 percent chance of bilateral deafness (hearing impaired in both ears).
They also have a 37.5 percent chance of being unilaterally deaf (hearing impaired in one ear only).
Skin Sensitivity
Just as light-skinned people tend to be more apt to get sunburned, the same holds true for very light-skinned dogs.
With increased incidences of sunburn comes a higher risk for eventual skin cancer. Including skin lesions and tumors.
Eye Defects and Blindness
Eye defects and disorders can occur with some white French Bulldog coat types. This includes:
the possibility for missing eyes
smaller-than-normal eyes
malformed eyes
non-functioning eyes.
These defects can occur individually or together in one or both eyes.
The merle and double merle gene expressions present the most risk for eye health issues.
Developmental Issues
The merle and double merle gene expressions can influence the development of major organs and the nervous system.
In some cases, French Bulldog puppies are born with severely life-limiting health issues that they do not survive.
Other Known Breed Health Issues
The French Bulldog is one of several purebred dog breeds that inherits the brachycephalic, or flat-faced, muzzle shape.
This muzzle shape is not linked to coat color. It's linked to the breed standard that defines how the French Bulldog should look.
It is important to be aware that brachycephalic dog breeds can suffer from lifelong, life-limiting health issues.
This includes overheating, respiratory distress, sleep apnea, gastrointestinal distress and eye infections.
The best method to rule out committing to an unhealthy white French Bulldog puppy is to select your breeder carefully.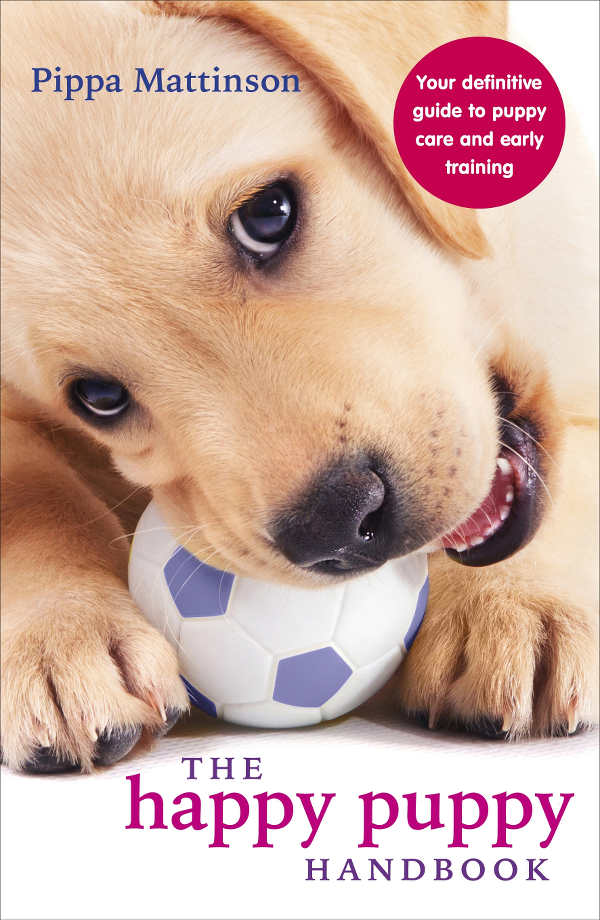 Reputable, responsible French Bulldog breeders pre-screen parent dogs for genetic health to guard against breeding unhealthy puppies.
White French Bulldog Grooming
The white French Bulldog, like all Frenchies, has a very short, flat, neat-looking, single-layer coat.
However, this doesn't mean your white Frenchie won't shed—and sometimes profusely.
French Bulldogs shed somewhat all year long but most noticeably during the changing of the seasons.
When brushing and grooming your white French Bulldog, know that sometimes white-coated dogs have more sensitive skin.
Choose a brush with rounded tips and gentle bristles.
This grooming tool guards against causing any irritation or abrasion to your dog's skin during grooming sessions.
Your White French Bulldog
We hope you enjoyed learning more about the genetic factors that contributed to creating your white French Bulldog's gorgeous white coat.
If you are still searching for a white French Bulldog puppy or rescue dog, remember to work with a health-focused breeder.
This ensures your puppy comes from two healthy, genetically compatible parent dogs.
Rescuing an adult white French Bulldog is another great way to give a deserving pup a new forever home.
This also eases concerns about possible genetic health issues.
Does your family include a white French Bulldog? Please share your story in the comment section below.
We love to hear from our readers.
More French Bulldog Info
If you want to learn even more about French Bulldogs, you might want to take a look at some of our other articles!
Here are a few we think you're going to enjoy:
References and Further Reading:
Buzhardt, L., "Genetic Basics – Coat Color Genetics in Dogs," VCA Animal Hospital
Coren, S., 2012, "Your Dog's Coat Color Predicts His Hearing Ability," Psychology Today
Hedberg, K., 2008, "French Bulldog Coat Color Genetics," Study Library/North Richmond Veterinary Hospital
Ilska, J., et al., 2017, "Genetic Characterization of Dog Personality Traits," Journal of Genetics
Kim, P., 2015, "Toronto's 'Grumpy Dog' Is a Pug With a Rare Genetic Condition," Global News
"Pied French Bulldogs – Coat Color Inheritance," 2017, Bullmarket Frogs Kennel
Schmutz, S., 2013, "Genetics of Coat Color and Type in Dogs," University of Saskatchewan/Department of Animal and Poultry Science
Smith, B., et al., 2018, "French Bulldog Breed Standard," The French Bulldog Club of America
Strain, G., 2018, "Congenital Deafness Overview," Orthopedic Foundation for Animals
Winkler, P.A., et al, 2014, "A Partial Gene Deletion of SLC45A2 Causes Oculocutaneous Albinism in Doberman Pinscher Dogs,'" PLOS One Journal