Shih Tzu temperament can be playful and active, but also relaxed, loyal and loving. These little lap dogs are laid back, affectionate companions, but won't be afraid to act as a stubborn watchdog when they feel the need! Today we're going to look at the pros and cons of Shih Tzu temperament when it comes to life as a family pet. We'll also see how Shih Tzu puppy temperament compares to their adult personality. And what behaviors you can expect from your Shih Tzu.
Contents
The Shih Tzu is a popular apartment pet, with long hair, floppy ears and wide eyes. They are very active as puppies, although they tend to chill out as they grow up.
What is a Shih Tzu Dog?
Who's the "little lion", the pet of empires past, and a cuddly cute lapdog today? The Shih Tzu, that's who! Long haired, fun-sized, and comically solemn at times, these dogs rejoice in a well-earned place in the long history of dogdom.
One of the oldest breeds that is still around, these dogs date back to the 600s. They are very small dogs, clocking in at about 9-16 pounds weight and 8-11 inches tall.
Their coats are long and flowing, requiring a fair bit of grooming and brushing. In order to cut back on a Shih Tzu's grooming needs, many of these pups sport a classic "teddy bear" cut, which is the general silhouette we all think of when we think "Shih Tzu."
Easily one of the more recognizable breeds, a Shih Tzu is both cuddly and regal. This comes out in their physical and mental needs in charming ways.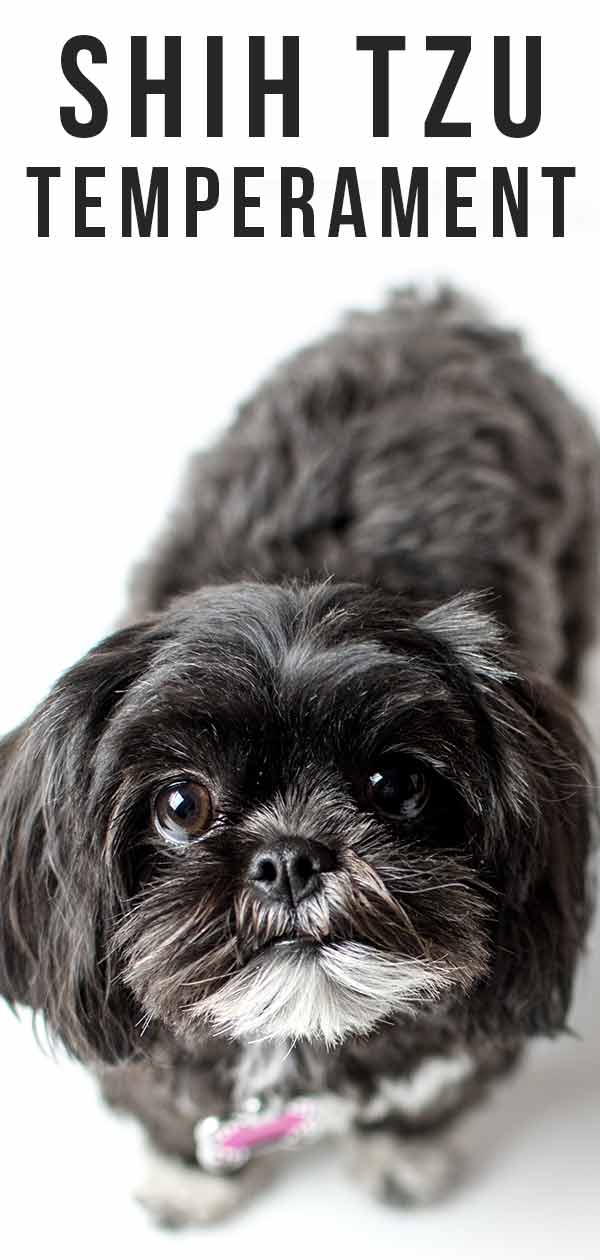 Shih Tzu Puppy Temperament
While individual dogs' temperament will vary depending on a number of factors, the basics remain the same. A general Shih Tzu's temperament can be summed up in four words:
confident
dignified
trusting, and
friendly.
These four characteristics are consistent throughout these pups' lives. However, this is only half of the story. What changes about a Shih Tzu's temperament over time and as they grow older?
Their enthusiasm and energy peak when they are puppies, sometimes in the most astonishing ways. Stories abound of them leaping off of furniture and launching into the air, regardless of their fragile selves and the practicalities of jumping.
It varies from puppy to puppy, but a Shih Tzu will teach you just how much a human can love a dog and how much a dog can love a human.
Adult Shih Tzu Temperament
As they grow older, they can become little couch potatoes that need some stirring up from time to time to go for a walk or a romp. They can also become very clingy and needy, depending on the amount of time that you can spend with them.
Many times, it's easy to look at these traits and think "how cute!" But it gets better! All they want to do is love you in the best ways that they can think up. Maybe they will hold the remote hostage or try to eat your food. Maybe they will sleep right on top of you, guarding you through the night.
While these lovable, goofy takes on life are key to why we love these dogs, they can make training interesting at best. Sometimes, these pups show us humans just how far we can stretch to accommodate them, instead of us training them to be the best dogs ever.
Are Shih Tzu Easy To Train?
Small, cuddly, cute, and friendly–what more could an interested person ask for in a first-time dog? Actually, quite a lot as it turns out.
Shih Tzus haven't forgotten that they originally graced the halls and rooms of emperors. This comes out in their two attitudes of "it's my way or the highway, humans" and "what's in it for me?" This may make it tricky to keep them motivated during training.
Inexperienced dog owners might benefit from enlisting a pro dog trainer, or enrolling in puppy classes, to help navigate the way when their Shih Tzu puppy just doesn't seem bothered by their best efforts.
Like many very small dogs, Shih Tzus might also take longer than average to fully master potty training. In summary, Shih Tzus are not the easiest dogs to train, especially for first time owners.
Are Shih Tzu Friendly?
The answer to this question is a resounding yes!
Shih Tzus are friendly almost to a fault. Friendly to the families, other people, and almost all other pets, these dogs can't help but be happy to see you.
These dogs are born and bred to love and be loved by all who they met. While the way they express themselves may change as they get older, they will always be a lovable fluff ball.
Their friendly outlook on life manifests itself in a Shih Tzu running about in joy at seeing their friends, jumping about in your arms as you try to cuddle them, and in yapping or barking. It's so exciting to see you!
While these behaviors are loved in the proper time and place, sometimes they can come off as aggressive or irritating.
To overcome this, positive reinforcement training to teach your Shih Tzu good manners from the time they are a puppy.
Even though they are small, a Shih Tzu can still frighten someone. Are these pups really aggressive?
Are Shih Tzu Aggressive?
Shih Tzus typically are not aggressive. Their cheerful personality make them some of the most friendly dogs around. However, the way that a Shih Tzu was, or is being, raised can accidentally reinforce aggressive tendencies.
If a puppy learns that barking or small nips get your attention, that is the way that they know how to communicate. We tend to indulge these behaviors from small puppies of toy breeds, because they're too small to be threatening.
But as they grow up, they can fall into the trap of becoming "spoiled ankle biters." Shih Tzus are no exception to this small dog situation. Generally, they are not aggressive, but they can seem aggressive.
Loving (and perhaps professional) training will go a long way to helping both you and your Shih Tzu if your pup has any problems.
Do Shih Tzu Like Other Dogs?
Shih Tzus very much like other dogs and generally have no problems. Small groups, larger groups, other pets…Shih Tzus like them all!
As with all canine introductions, it's still important to provide proper supervision, gentle introductions, and positive reinforcement whenever your Shih Tzu meets a new canine pal.
When all the dogs are well-socialized, it only gets better for everyone. At the end of the day, Shih Tzus like other dogs and will happily make their place among them.
Natural Instincts in the Shih Tzu Temperament
Now that we've covered some of the major parts of these puppies' temperaments, what natural instincts can you expect to see from a Shih Tzu?
Expect these dogs to be a bit stubborn, alert, and very attentive to their surroundings. Shih Tzus were, and are, bred to be companions to humans. And they take this job very seriously.
Unlike working dogs, Shih Tzus are more than happy to stay with their human all day, every day. Sometimes, they can get anxious if they don't see you enough. And they can be very small couch potatoes if you let them be.
There's not much else to say about a Shih Tzu's natural instincts. Because of the impact that their breeding and training had on them in the past, it's important to remember that they are first and foremost a companion and should be treated as such.
Are Shih Tzus Good Family Pets?
Finally, are Shih Tzus good family pets?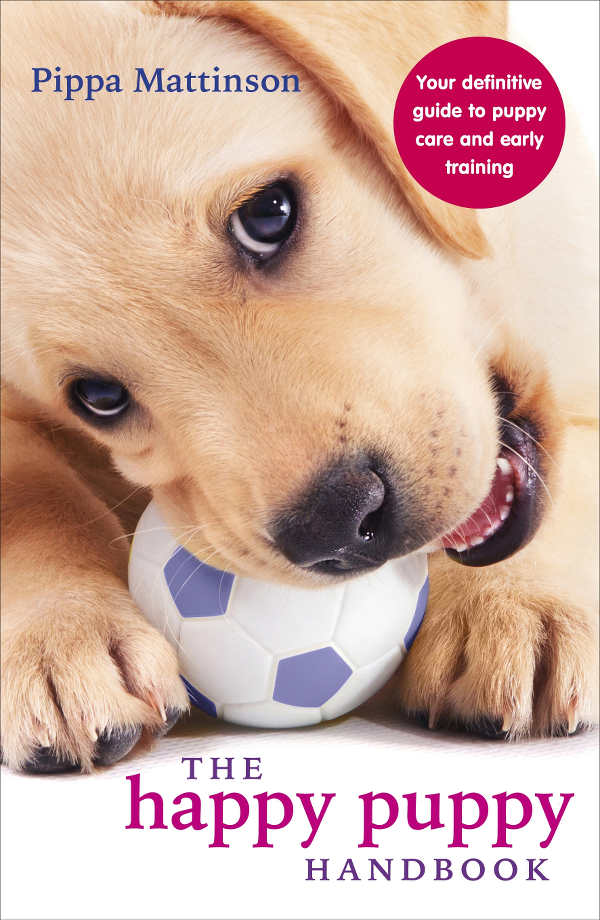 Shih Tzus thrive on human companionship, but they are not very tolerant of pestering or rough handling. For this reason, they are best suited to grown up households.
They are also vulnerable to some hereditary health problems which can cut short the number of happy years you get to spend with them.
Before committing to a Shih Tzu puppy or rescue dog, try and spend time with the breed, to find out if they're really your perfect match.
Only purchase a puppy from health tested parents, and insist on meeting both parents first.
Do you have a Shih Tzu?
Have we done them justice here? How would you sum up Shih Tzu personality?
Tell us in the comments box!
Related Articles
References and Resources
The American Shih Tzu Club
Joris, V., 2018, History of Shih Tzu, North Star Shih Tzu Rescue
Christmas, R.E., 1992 Common ocular problems of Shin Tzu dogs