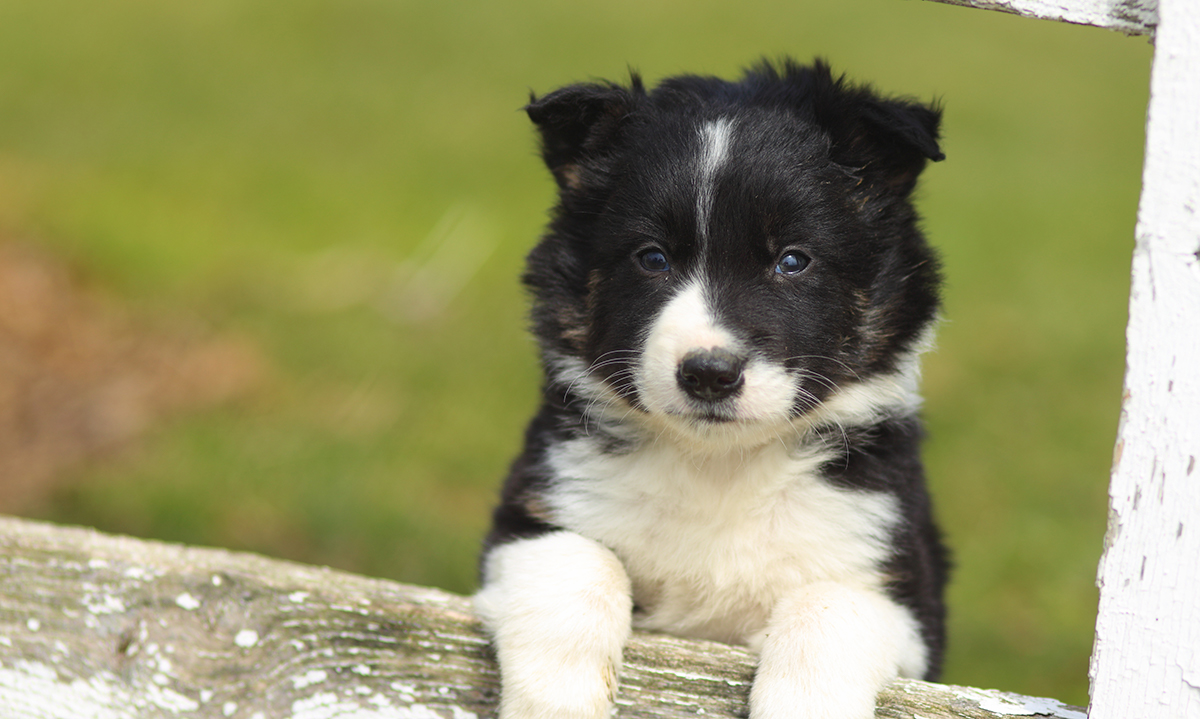 Understanding how dogs and puppies learn will give you the power to train and control your best friend.
We need to control our dogs because while friendship is important a well behaved dog is a happy dog
Happily, we now know a great deal about how dogs learn and how to improve any puppy's behavior using simple reward based strategies.
Let's dive straight in and figure it out!
The 3 consequences of your dog's behavior
Every time your dog does anything at all the outcome can be placed in one of three categories.
This applies to every action he takes from the most trivial sniff of a leaf,  to dicing with death by dashing across the road.
There are just three possible immediate consequences to anything your dog does
Things get better for him

Things get worse for him

Nothing changes
When things get better for your dog
Let's say you are walking along a busy road with your dog – we'll call him Pete.
All of a sudden, Pete spots his mate Fred the beagle, on the other side of the road. He backs out of his collar, slips his lead, and dashes straight across in front of the traffic.
Don't worry, Pete survives his dash across the road and has a great game with Fred.
Horns may be blaring, your heart might be racing and your legs  are like jelly.
A game is a great reward!
But from your dog's point of view, things just got a whole lot better.  He is now having a good old game with his best mate.
This improvement may be entirely temporary as he has to face your wrath later, but that  doesn't matter because the word 'immediate' is very important here.
Dogs repeat actions that are rewarded
When things 'get better' for your dog,  he will try that behavior again.
Next time Pete sees a dog he'd like to play with, he'll try to slip his collar again, he'll lunge and leap about, at the end of the lead, oblivious to any traffic that may be flashing past.
Rewards are often unintentional
It doesn't matter whether or not you intended for things to get better for Pete, last time he crossed the road, or at any other time. And it doesn't matter  how they got better.  It could be the merest accident.
It only matters that the Pete is happy with the outcome.
This is one way dogs learn.  Scientists call it 'reinforcement.
If the immediate consequence was a pleasant one,  that is sufficient to 'reinforce' the dog's behavior so that it will be more likely to occur again in the future.
Fred the beagle has learned to bark for his dinner in just the same way.  He barks while dinner is being prepared, and immediately after barking, his dinner is placed on the floor for him.
Rewards can build bad habits as well as good ones
You can see how bad habits can easily be formed with this kind of reinforcement, even though it is not in any way deliberate on the part of the owner.
Reinforcement in behavioral terms is anything, deliberate or accidental,  which increases the chances that the dog's behaviour will be repeated in the future.
Reinforcement is very powerful and we use it constantly in modern dog training.  We deliberately reward behaviors we like.  Reinforcement is your friend – provided that you control it. (We'll look at that in a moment)
When things get worse for your dog
If the leaf your dog sniffed was providing a temporary shelter for a wasp, and your dog receives a sting on his nose,  things just got worse for him.  
If you smacked him on the nose for sniffing the leaf, the effect is the same
Punishment diminishes behavior
Sniffing the leaf was effectively 'punished'.  He may not sniff in that place again for some time,  he may even stop sniffing leaves at all for a while.
The immediate consequence of his behavior was an unpleasant one and that is sufficient to diminish the chances of him repeating that particular behavior.  
Punishment has unwanted side effects
Scientists call this punishment. And the modern trend is to use less and less punishment in dog training.  
This is because there are serious problems associated with using punishment, and because most people nowadays prefer not to punish their friends. 
Dogs avoid actions that are punished
Punishment in behavioral terms is anything, deliberate or accidental, which decreases the chances that the dog's past behavior will be repeated in the future.
Punishment does not have to be something you purposefully do to a dog.  It can be something that happens to him by accident.
Punishment is defined by its effect on the dog
And it doesn't necessarily have to be something painful or cruel.  It can be anything that the dog doesn't like and will work to avoid.
Let's return to Pete's dash across the road.  What if Pete didn't make it.  What if he is hit by a car and breaks his leg?  That too would have a punishing effect, this time on his enthusiasm for road crossing.
He probably won't want to cross the road again for quite some time, with or without his owner.
In fact, you may have a struggle getting him to go anywhere near a road. And he might lose all interest in Fred, or become frightened of beagles in general.
Problems with punishment
Punishment can affect anything associated with the event, especially if it is traumatic enough.  
It can even be associated with a person – and if you are the one dishing out punishment, it can affect the way your dog feels about you.  
This is one of the reasons many serious trainers now avoid using it. 
When nothing changes for your dog
But what if you notice in advance, that Pete has spotted Fred across the road? What if he is wearing a body harness rather than a collar?
What if you  plant your feet firmly on the ground and hold tight when he makes his lunge,  and successfully prevent Pete from going anywhere at all?
Pete gets no reward,  and no punishment .
You might think  that this will make him no more and no less likely to try and pull away from you again,  but actually it is not the case.  Scientists have discovered that behavior that does not have any consequence,  that changes nothing, has the same effect as punishment.
Dogs work for benefits
In other words behavior that changes nothing,  is less likely to be repeated in the future.  This is a very useful piece of information for anyone wanting to train their dog.
Ultimately it is all common sense.  Dogs have evolved to do more of what benefits them, and less of what does not.
How dog learn – working for benefits
In wild animals,  energy is precious.  When food runs out,  energy rapidly follows.  Everything the animal does has an energy cost and only activities which benefit the animal should be repeated if the animal is to survive.
Animals have evolved therefore,  to do what benefits them.   Let's look at our consequences again
Things get better             =             benefit

Things get worse              =             no benefit

Nothing changes              =             no benefit
As you can see,  both of the last two outcomes lack benefit,  and this is why animals don't repeat behaviours that have not changed anything.
This mechanism of learning has been widely studied and demonstrated in many species of animal,  including people, and of course dogs.
Repetition creates good habits in puppies
There is a proviso for all these scenarios.  The learning process has evolved to take into account the inconsistencies in our environment,  and to encourage persistence. 
For this reason it usually takes more than one outcome to generate a learning effect.
Apart from serious injury or a terrifying experience, like that experienced by Pete, punishment normally needs repeating in order to create long term changes in behavior.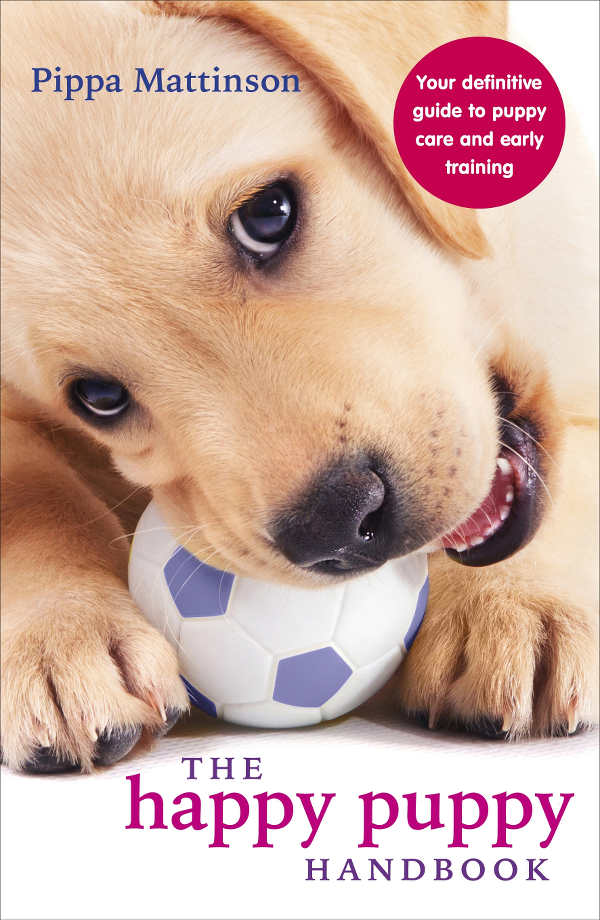 And the same applies to reinforcement. Repetition is essential.  It's how puppies learn, through frequent repeated application of reinforcements – by which we usually mean REWARDS!
Practice and be generous to your puppy
This is why we need to train regularly and repetitively in order to 'fix' new behaviors in our dogs.
The more extreme the outcome,  the fewer of such outcomes that will be necessary to influence the animal's behavior.  So massively generous rewards,  and very severe punishments may have an effect after only a very few repetitions.
Of course, in dog training,  very severe punishments are likely to cause injury or emotional damage. And can contaminate the relationship between punisher and dog.
But we can use this understanding of the varying power of consequences and apply them to rewards, to help us overcome obstacles in training.
What to read next?
Not sure about the best way to train your puppy? Check out this article next
To find out how we use the simple principles outlined in this article,  check out this article next
Understanding the power of consequences in controlling your dog's behavior is the first step in taking  charge of those consequences.
Try to observe your dog and figure out what he finds reinforcing and you will have the key to controlling him.
Further information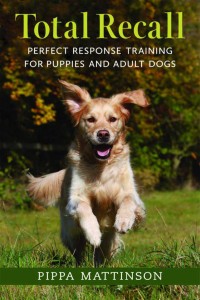 You can find much more information about how dogs learn, and how to put the knowledge to practical use in my recall training book.
Total Recall shows you how to work through every stage of the training process using just one skill –  recall
It will help you understand how to choose and use effective rewards, and what to do when things go wrong.
You can check it out here: Total Recall