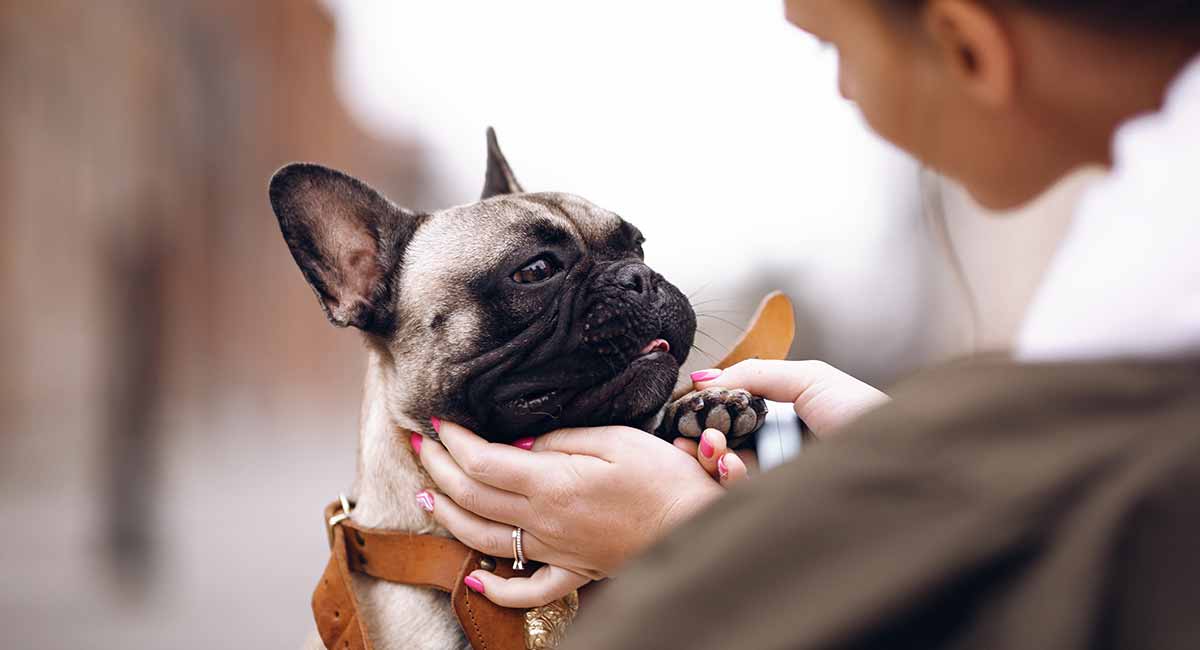 French Bulldog rescue is a great option for anyone that is looking to bring this breed into their home.
But, Frenchies suffer from a number of health issues linked to their body and facial shape. So, there are some important questions you need to ask before bringing home a Frenchie rescue.
We've compiled a list of French Bulldog rescues near you, to help you find the ideal, healthiest dog for your home.
About French Bulldogs
French Bulldogs are a small breed. They grow up to around 12 inches tall, weighing around 25 pounds.
Generally, Frenchies are friendly, affectionate, loyal dogs. And, they don't need a huge amount of space, exercise, or grooming. So, they're super popular dogs.
If you want to find out more about the French Bulldog in general, make sure to read our complete guide.
Unfortunately, due to generations of breeding for a certain appearance, Frenchies are now quite unhealthy dogs.
This is why you might find so many in rescue centers. Many people don't realise the number of health conditions that Frenchies are prone to, or how expensive they can be to manage or resolve.
As a result of this, many families have to or choose to give them up.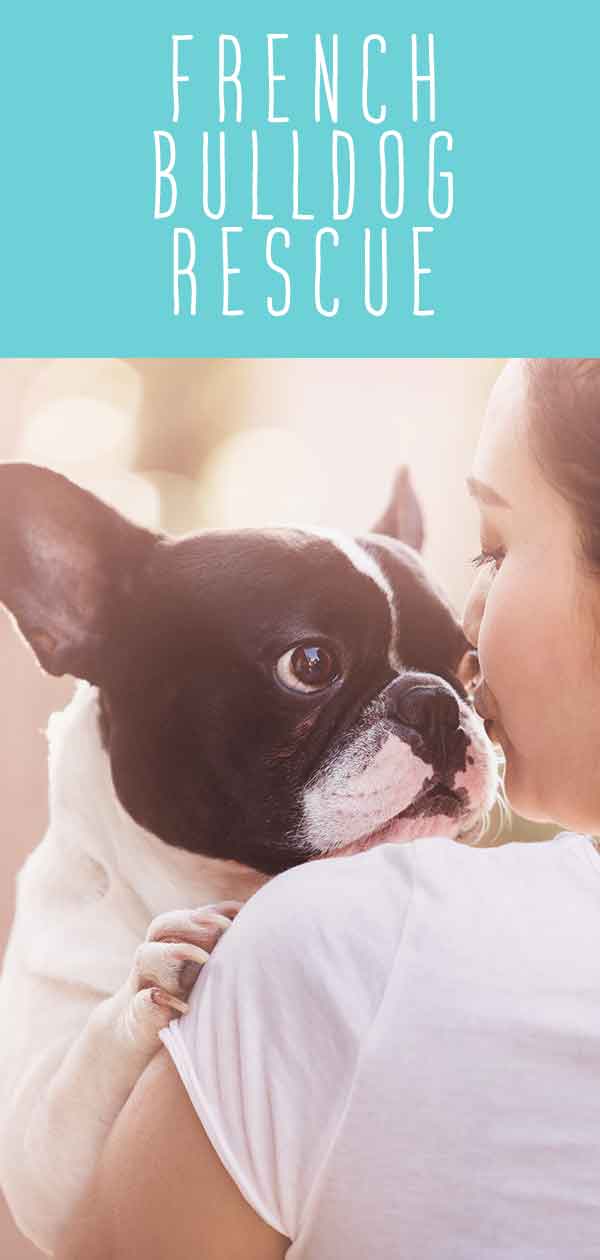 French Bulldog Health
Some conditions that the Frenchie is prone to can be tested for. Some of these issues include:
Neurological problems
Eye issues, including cataracts
von Willebrand's disease
Hip dysplasia
Problems that are linked to body conformation cannot be tested for. But, they can have a severe impact on the health of French Bulldogs.
Brachycephaly
Dogs with flat faces are called brachycephalic. This look is achieved by years of breeding dogs with shorter snouts. It's a popular, fashionable look, but has a really negative impact on the health of these dogs.
Some of the problems this face shape causes are:
Breathing difficulties
Dental problems – overcrowded teeth
Heatstroke
Narrow nostrils
Elongated soft palate
You can read more about these problems and how they are treated in this full guide to brachycephaly in dogs.
Chondrodystrophy
As well as the issues above, all Frenchies suffer from a type of dwarfism called chondrodystrophy.
This condition creates the oversized head and narrow hips that are well known for the breed.
But, chondrodystrophy causes a number of problems. It means most Frenchies are unable to give birth naturally.
It is also the reason that so many Frenchies suffer from back and gait problems, especially as they get older.
Hemivertebrae
French Bulldogs have screw tails, which puts them at risk of deformed spinal bones called hemivertebrae.
Hemivertebrae put pressure on the nerves in the spinal cord, which can cause pain, lack of coordination, paralysis, and incontinence.
Allergies
And finally, French Bulldogs are particularly prone to allergies, which can be difficult and costly to diagnose, and distressing to manage.
But, now we've looked at the health of this breed, let's get back to French Bulldog rescue.
The Rescue Process
Adopting a rescue dog can be a really rewarding process, no matter the age or breed of your dog.
Some dogs in rescue centers come from bad homes, so have had pretty poor starts to life. But, others are given up simply because their families are no longer able to care for them properly.
Rescuing a Frenchie can give a dog a second chance at a loving home, and stop him from being needlessly put to sleep.
Rescue centers will often be upfront about any behavioral or health problems that their dogs have. They will aim to match you with a Frenchie that best suits you and your home.
So, expect lots of questions, and potentially a visit to your home! These measures are important to reduce the likelihood of someone returning a dog they have adopted.
Finding the Healthiest Frenchie
As we've seen briefly, Frenchies are vulnerable to a number of health issues. So, how can you find the healthiest Frenchie from a rescue center?
Most good rescue centers will tell you of any health problems they know about in their dogs.
Unfortunately, all Frenchies will have some level of health problems due to their facial conformation. So, if you're looking to rescue the healthiest possible dog, you may want to consider a different breed.
But, the best way to find the healthiest French Bulldog from a rescue is to ask lots of questions.
Let's take a look at some of the best questions to ask a rescue center.
Questions to Ask Frenchie Rescue
Although most rescue centers will ask you a variety of questions, you need to have some prepared too. This will help you find a Frenchie that is as healthy as possible, and well suited to your life and home.
Here are some questions to ask any rescue center.
What is your adoption process?
How do you test dog socialization skills?
How do you assess dog personalities?
Do you offer a trial adoption period?
Do you offer any support services if I adopt a dog?
Dog-Specific Questions
Once you've found a dog you like, there are some more questions you will need to ask.
Why was this dog given up for adoption?
What is the known medical history of this dog?
Has this dog been fully vaccinated? (Especially if they are young!)
Has this dog been spayed/neutered?
Is this dog well socialized?
What do you know about this dog's personality?
Has this dog ever bitten anyone?
Can this dog be left alone?
Does this dog walk well on a leash?
Is this dog house trained?
Does this dog have guarding tendencies?
What type of food is this dog currently eating?
Of course, this isn't a complete list. But, ask lots of questions to find out about the history and behavior of dogs you are interested in.
You can add more suggested questions in the comments of this article, so others know what else to ask!
Let's move on to some French Bulldog Rescue links so you can find a French Bulldog rescue near you.
French Bulldog Rescue America
We've tried to break down this list into various states, so that you can find a breed specific rescue center as close to your home as possible.
But, not all states will have breed-specific rescues. So, check general dog rescue centers for Frenchies too.
This isn't a complete list. So, if you know of any Frenchie specific rescues we've missed off, or any in states we couldn't find, let us know in the comments.
Alabama
Alaska
Arizona
California
Colorado
Florida
Illinois
Indiana
Kentucky
Louisiana
Michigan
Minnesota
Montana
Nebraska
Nevada
New Jersey
North Carolina
Ohio
Oklahoma
Oregon
Texas
Washington
Can't Find Your State?
This list only includes Frenchie or Bulldog breed specific rescues, so if your state isn't on this list, it's because we haven't found a reputable, breed specific rescue society in your state.
If you know of any we have missed, leave it in the comments for us to add to the list.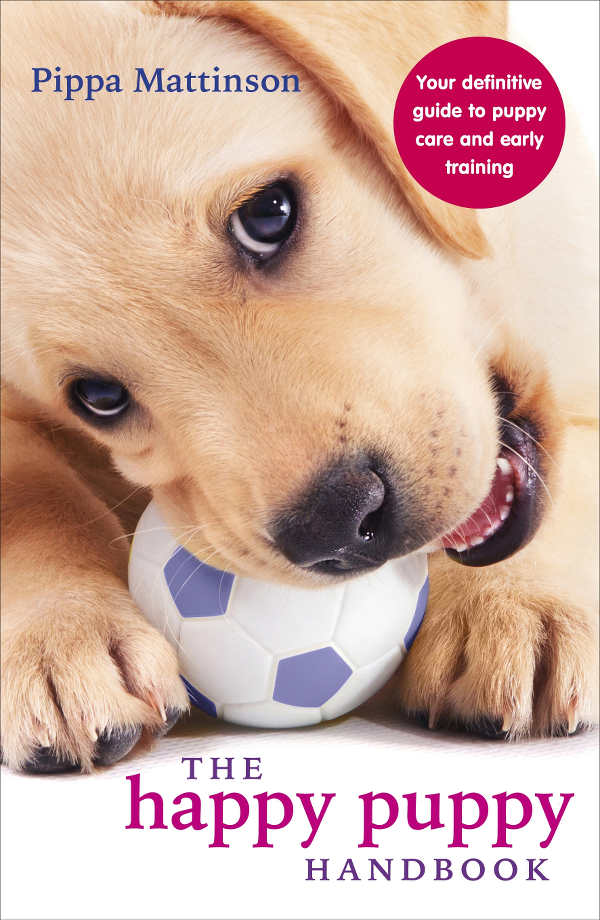 And, if you're desperate to find a Frenchie but don't have a breed-specific rescue, check general dog rescues too.
This is a popular breed, so it's definitely possible to find them in a general shelter.
French Bulldog Rescue UK
If you're based in the UK, there are plenty of Frenchie-specific rescues you can take a look at. Here are a few we've found.
French Bulldog Rescue Canada
Here are some rescue centers for Frenchie lovers based in Canada.
French Bulldog Rescue Australia
Here are Frenchie rescue centers found in Australia:
Finding a French Bulldog Rescue Near Me
Hopefully this guide has been helpful in finding you a rescue center. Remember to ask lots of questions before bringing any new pet home.
It's important to make sure any new dog is a good fit for your family. But, it is also important for you to get the healthiest dog possible.
Both of these things will help to minimize the number of dogs who are sadly returned to shelters.
Tell Us Your Experiences
If you've ever adopted a Frenchie before, please tell us about your experiences in the comments.
And make sure to leave any other great questions to ask, or any rescue centers we have missed in the comments.
References and Resources