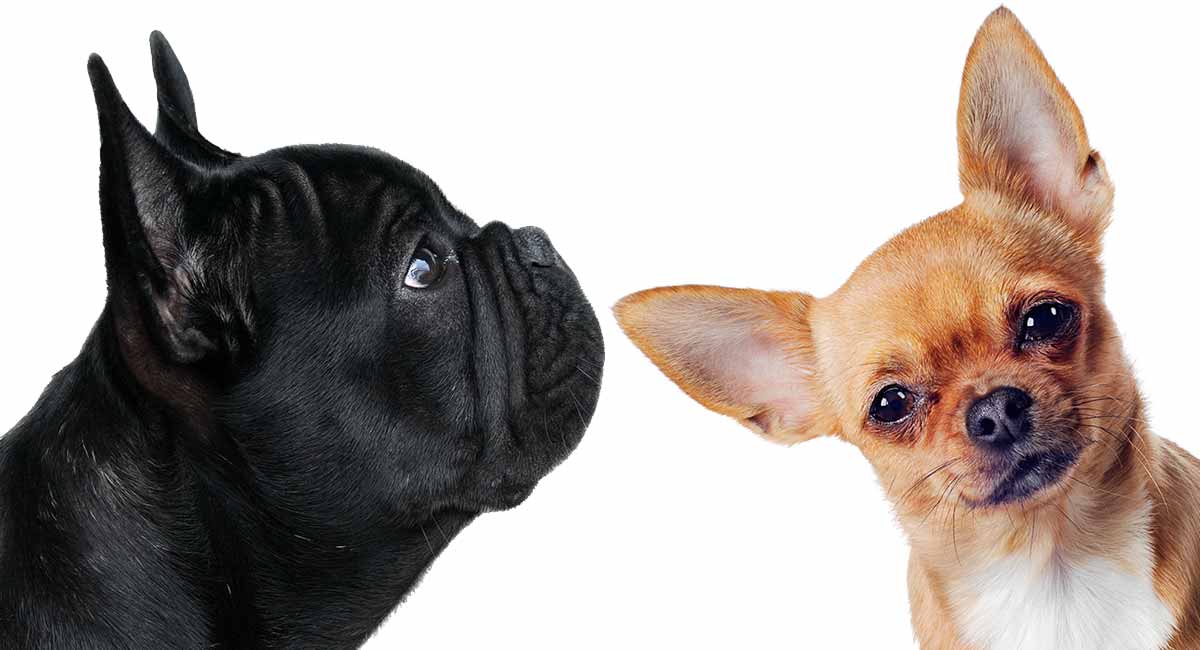 The French Bulldog Chihuahua mix combines two tremendously popular small dog breeds.
It is also known as a French Bullhuahua.
The French Bulldog Chihuahua mix is likely to have a winning personality. But prospective owners should be aware that the physical features of their parents can combine to pose a lifetime of health risks.
Where Does the French Bulldog Chihuahua Mix Come From?
The cross between Chihuahua and French Bulldog is fairly recent, and we don't know much about the exact origin of the cross.
With that said, we can look to the history of each parent breed to learn more about the origins of the French Bullhuahua.
First, the Chihuahua!
The Chihuahua
The iconic Chihuahua has a somewhat controversial origin story, with many conflicting opinions about where the dog came from.
The common theory is that the breed originated in Mexico. This is logical, given that the breed is named after the Mexican state of Chihuahua.
And it is true that what we know of today as the Chihuahua did come to us from Mexico. However, the breed's origins may be far older than the country of Mexico even.
Pictures and carvings of breeds resembling Chihuahuas have been found decorating artifacts from lost societies all over the world.
So, it's quite possible that the Chihuahua arrived in Mexico from some far-off, half-forgotten society. Or it's possible that it did truly originate in Mexico! Either way, the breed is ancient.

The French Bulldog
The French Bulldog's history is more clear. Despite its name, the Frenchie actually originated in England.
It was bred primarily to be a lapdog, and a compact, city-compatible companion dog. Its origins date back to the mid-1800s.
By the early 1900's, the breed had spread to France, where it became exceedingly popular with French aristocrats and city-dwellers. It thus adopted the name "French Bulldog", despite its true origin in England.
Today, both the French Bulldog and the Chihuahua are quite popular. On the American Kennel Club's list of most popular dog breeds, the French Bulldog comes in at #4, and the Chihuahua at #33.
Both breeds are prized for their adorable and unique looks, their loving personalities, and their petite size.
Fun Facts About the French Bulldog Chihuahua Mix
The Chihuahua French Bulldog mix is a hybrid of two of the most popular Toy breeds. The mix itself is fairly new, but the history and legend of both parent breeds goes back hundreds of years.
The Chihuahua has an ancient history, that may be older than Mexico itself! Depictions of the Techichi breed, the predecessor of the modern Chihuahua, have been found in records of the ancient Toltecs of what is now Mexico.
In more modern history, the Chihuahua has claimed some famous owners – including Britney Spears, Hilary Duff, and even Marilyn Monroe!
The French Bulldog is currently the #4 most popular breed in America, and it too claims some very famous owners. Celebrities like Reese Witherspoon, Hugh Jackman, Madonna, and Michael Phelps all own Frenchies!
Do you know any fun facts about the French Bullhuahua? Leave a comment below!
French Bulldog Chihuahua Mix Appearance
The French Bullhuahua takes on characteristics of both parent breeds. There's no way to exactly predict a hybrid's appearance, simply because they can take on more characteristics of either parent breed.
With that said, the French Bulldog Chihuahua mix is a small dog, weighing as little as 7 pounds and as much as 25+ lbs. They reach a typical maximum height of about 12 inches.
They typically possess a stocky, muscular body and the signature bat-ears that made Frenchies famous.
Their heads are large for their bodies, adding to the cute-but-funny look.
Coats are typically short to mid-length, and common colors are black, brown, tan, cream, white or a mix of colors.
You will find that some Bulldog Chihuahua mixes look more like Frenchies, and some more like Chihuahuas. This is the nature of crossbred dogs, as there will always be some unpredictability.
French Bulldog Chihuahua Mix Temperament
The temperament of this mix will also be a blend of the temperaments of each parent breed. Certain characteristics from each parent can come through stronger or weaker, so it's difficult to predict exactly what your dog's temperament will be like.
Generally speaking, the French Bullhuahua temperament is playful, loving, and a bit sassy. They love to spend time with their owners, and will usually bond closely to their favorite person.
They have a moderate energy level. While they like to play, they are also quite content lounging about in your lap, getting plenty of attention and love!
Chihuahua French Bulldog mixes are usually somewhat reserved around strangers, at least at first. Socialization from a young age is important.
Bad Habits
At times, this mix can become territorial and even aggressive. It's very important to socialize your puppy with other dogs and people to minimize these traits.
While this mix is loving and affectionate, they can also have a definite stubborn streak. At times this can make them difficult to train.
This mix sometimes suffers from "small dog syndrome". Since undesirable behavior is easier to tolerate from tiny puppies, some owners let it pass rather than invest time and energy in shaping good habits.
In other cases, new owners scoop their puppy out of new situations rather than engineering rewarding introductions. These dogs miss out on important socialization opportunities, and grow up nervous of strange people, dogs and environments.
Chihuahuas in particular tend to yap and growl if they feel nervous or threatened.
You can minimize these traits through training, but it's still important to be aware of the potential issues you may face with your dog.
Training Your French Bulldog Chihuahua Mix
Training is important for all breeds, but it's particularly important for breeds like the French Bullhuahua, who can display signs of aggression and guarding.
Dogs shoulds start their training from a very young age for best results. Positive reinforcement training is typically most effective.
For some tips and tricks, see our Chihuahua training guide, crate training guide, and our general dog training guides.
Socialization is very important with this breed, as they can be somewhat reserved and not very outgoing. To minimize aggression and shyness, make sure your dog gets plenty of exposure to other animals, strangers, children, etc. and ideally from a young age!
For exercise, this is a moderate-energy breed. They love to play, and go on frequent, shorter walks. They will also benefit from frequent trips to the dog park to play with other pups!
The French Bulldog in this mix can mean that your pup might have some breathing or overheating issues. This is due to their Brachycephalic facial structure, which unfortunately can cause some serious health concerns!
So, exercise shouldn't be too intense for your little pup to handle!
Be sure to watch for warning signs of serious breathing problems, particularly when your dog has been playing hard. It's also wise to be more careful on hot days, as this breed can overheat easily.
French Bulldog Chihuahua Mix Health
To get an idea of the French Bullhuahua's health, we can look to the health of each parent breed.
Chihuahua Health
First, the Chihuahua. The Chihuahua suffers from some health problems common to small dogs.
Dental problems are quite common, as many Chihuahuas are born with dental deformities – or their teeth simply outgrow their small mouths.
Joint problems, such as patellar luxation, are common. Epilepsy and low blood sugar are also possible. Blood sugar can usually be managed successfully by feeding your dog smaller, more frequent meals – but speak to your vet if you have concerns.
In rare cases, brain problems like necrotizing meningoencephalitis http://journals.sagepub.com/doi/abs/10.1354/vp.45-3-336 can also affect chihuahuas.
With all that said, the Chihuahua is relatively healthy compared to many small breeds. It has an expected lifespan of 14-16 years.
French Bulldog Health
Next, the health of the French Bulldog. Unfortunately, Frenchies suffer from a wide range of health problems, mostly due to the shape of their faces and snouts.
The French Bulldog has a brachycephalic facial structure, which contributes to several health concerns. The structure of their faces affects their ability to breath, as well as their ability to cool themselves off by panting.
Because of this, many Frenchies overheat easily, have trouble breathing, snore frequently, etc. Not all French Bulldogs have too much issue, but a large portion do.
They also have many problems related to their size. Back problems, hip dysplasia, oversized heads, etc. are all common issues.
Eye problems, like cataracts and Von Willebrand's Disease are also common.
Other Health Concerns
Both the Chihuahua and the French Bulldog have trouble giving birth. In fact, French Bulldogs are almost entirely born by surgical cesarean section, simply because the puppies heads are too large to give birth naturally.
The Chihuahua can also suffer during the birthing process.
Lastly, keep in mind that due to the small size of this crossbreed, accidental poisoning is a concern.
The Chihuahua French Bulldog mix can be made ill or even killed by relatively small amounts of chocolate, chewing gum, and other ingredients toxic to dogs.
While you should always take care to ensure all dogs don't access anything that might harm them, this is particularly important with small breeds.
So, both breeds – and particularly the French Bulldog – face some very serious health concerns that should make you think twice about the breed.
Some of these health concerns are improved by crossbreeding the two breeds, while others are not.
We urge readers to think twice about this breed – and any other dog that frequently suffers from chronic health problems due to their breeding.
Do French Bulldog Chihuahua Mixes Make Good Family Dogs?
In terms of their temperament, the Chihuahua French Bulldog mix can make for a good family pet.
They are usually friendly, enjoy spending time with their family, and are a good fit for apartments and small homes, due to their size.
That said, any potential owner should be very aware of all the potential health problems that these pups might face. Be sure to consider whether you are prepared to deal with a potential lifetime of health concerns!
In general we do NOT recommend owning the French Bulldog, due to their health problems. The Chihuahua is a bit more healthy, but can still face a lot of trouble.
The mix of the two comes with significant risks for health concerns. A French Bulldog/Chihuahua mix might be better off than a purebred Frenchie, but it's hard to say.
If you have a moral issue with breeders continuing to breed dogs with significant health concerns, you can always adopt a pup. This way, you still get to enjoy the company of the breed, without having to support the ongoing breeding of disabled dogs.
Rescuing a French Bulldog Chihuahua Mix
We always encourage readers to rescue dogs from shelters, wherever possible. There's a section below helping you find some rescue organizations that support this breed.
And of course, you should call your local shelters to see if they have anything for you!
Do keep in mind that with rescue dogs, you don't know their history. Watch for signs of mistreatment and aggression – and be prepared to be extra patient with your new pup!
Finding a French Bulldog Chihuahua Mix Puppy
If you choose to get a Chihuahua French Bulldog puppy, we urge you to avoid pet stores and puppy mills at all costs. These places do not follow breeding standards, and often do not treat their animals very well!
If you're going to get a puppy, the best way to go about it is to locate a reputable, experienced breeder in your area. Do your research first, to ensure you're going with someone trustworthy!
A good breeder should conduct health tests on their breeding stock, and have many years of experience.
For more information, check out our puppy search guide!
Raising A French Bulldog Chihuahua Mix Puppy
Raising a puppy is a lot of work! But, there are resources out there to help you – like our detailed puppy training guides
Also, there are two additional things to keep in mind with this breed:
They need to be socialized early and often, as they can be a bit shy with or even aggressive towards other dogs
You need to be very careful with them physically, due to their small size and brittle bones
You should also take your pup to the vet frequently, to ensure any health concerns are addressed early on.
French Bulldog Chihuahua Mix Products and Accessories
We have some useful recommendations of products for Chihuahuas:
Beds And Baskets
Food For Adults
Chihuahua Clothing
And products for Frenchies:
Best French Bulldog Harnesses
Best Dog Food For Adults
Pros and Cons of Getting A French Bulldog Chihuahua Mix
Cons:
High potential for serious health problems, mostly due to their small size and brachycephaly
French Bullhuahua puppies are usually expensive, mostly because they often need to be born via surgical cesarean section
Frequent issues with overheating, trouble breathing, etc.
Can be somewhat aggressive or territorial, particularly if not trained adequately
Pros:
Pretty adorable!
Small size and moderate energy makes them good for apartment life
Similar French Bulldog Chihuahua Mixes and Breeds
We generally recommend avoiding dogs with French Bulldog genetics, due to potential health concerns. With that said, there are other similar mixes you might consider: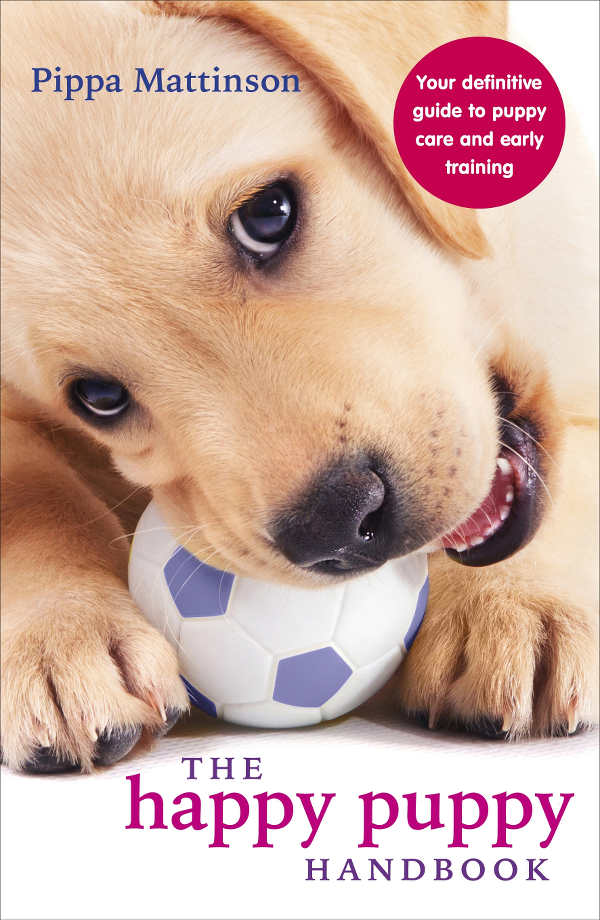 French Bulldog Chihuahua Mix Rescues
We haven't found any rescue agencies that specifically aim to support this cross-breed. However, there are plenty of rescues for the parent breeds, which may be useful to our readers.
Some French Bulldog rescues:
USA
UK
Australia
And for Chihuahuas:
USA
Chihuahua Rescue and Transport (USA)
UK
Canada
Canadian Chihuahua Rescue and Transport
Australia
Do you know of a French Bullhuahua rescue organization in your area? Let us know in the comments!
Is A French Bulldog Chihuahua Mix Right For Me?
Before considering this breed, you should be acutely aware of all the potential health problems that your pup might face.
Unfortunately, the high likelihood of health problems makes it difficult to recommend this breed – as cute as they are.
With all that said, if you are aware of the health concerns and prepared to deal with them, this is a fun little dog to call your companion.
They are small, so they can be a good fit for apartment dwellers.
But ultimately, we do not recommend this breed on the basis of serious health concerns.
References and Resources
Gough A, Thomas A, O'Neill D. 2018 Breed Predispositions to Disease In Dogs and Cats.
Roedler et al. 2013. How does severe brachycephaly affect dog's lives? Results of a structured preoperative owner questionnaire.
Higgins, R. J, et al. 2008. Necrotizing Meningoencephalitis in Five Chihuahua Dogs. Veterinary Pathology,