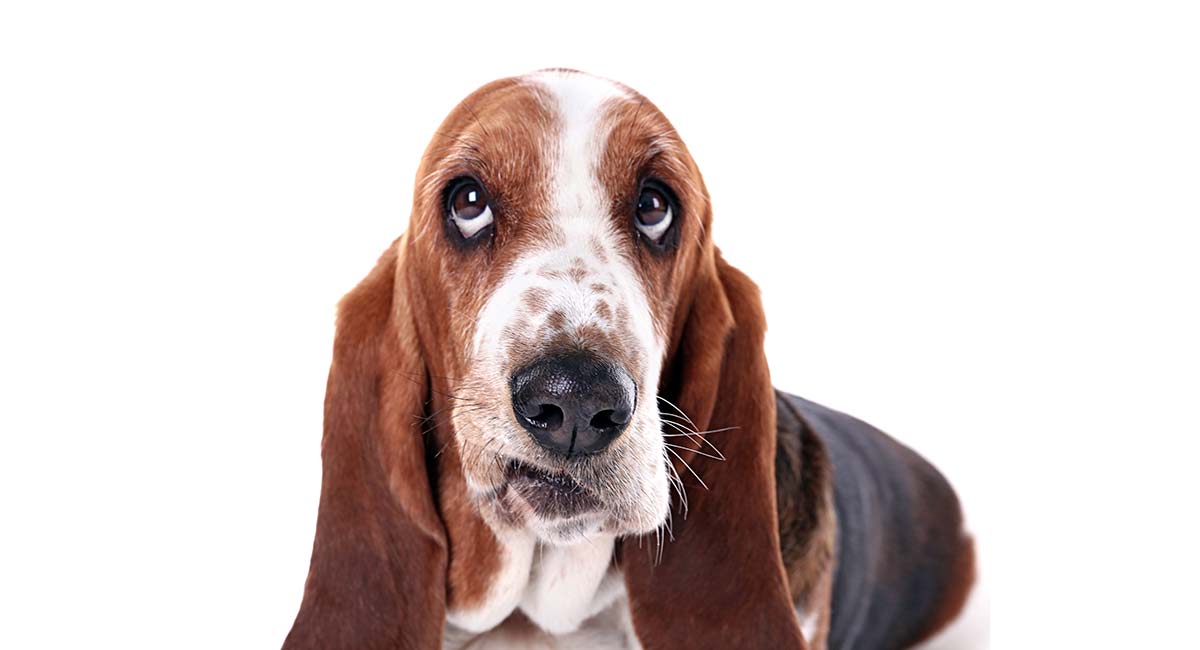 Living with a deaf dog can be just as rewarding as having a dog with normal hearing capabilities. However, deaf dog training can be challenging.
But as an owner of any deaf dog will tell you, this challenge often bonds the dog and the owner quite deeply, and their love and appreciation may be rewarding enough.
In most cases, people don't seek to adopt or purchase a deaf dog. Typically, it's not until they've had their dog for several months that they realize their dog has hearing loss.
So, what do you do once you've taken your new fur-baby to the vet to check out their hearing problems and receive confirmation that they're deaf?
It will take some adapting to, but living with a deaf dog is not an impossible or even overly-difficult feat!
Before you consider returning the pup to the breeder or rescue group, take some time to learn about living with a deaf dog.
However, if you got your deaf dog from a breeder, it is important to let the breeder know the situation.
It can be hereditary
Deafness can be genetic, and breeders need to know of any potential genetic issues in their lineages.
They also need to learn proper methods for testing puppies early for hearing loss.
You may also need to make some special training modifications so you can do to live a completely happy life with your new pooch.
Adapting Your Daily Routine to Life with a Deaf Dog – Pros and the Cons
You may have to physically wake your dog in the mornings
When living with a deaf dog, even everyday moments like getting up in the morning can take some adjusting.
Dogs with normal hearing will most likely get up and move around when they hear their owner or other pets in the house beginning to stir.
However, with a deaf dog, it wouldn't be terribly uncommon for the owner to have to physically touch
and wake up their pup in the morning.
After all, imagine how much better you would sleep if you weren't disturbed by the everyday noises of
the household and the outside world!
You may need to show them that breakfast is ready
For most dogs, the sound of food landing in their bowl or the sounds of their owner preparing breakfast gets their attention and acts as a cue for meal time.
However, with a deaf dog, if they are not directly watching you or are in another room, you
may have to get your pup's attention with physical touch and guide him to his bowl.
You won't be able to just call them in from a potty break in the yard
Unfortunately, the simple task of going out for a potty break can bring a whole new set of challenges if you're used to opening the back door and letting your pup take care of business off-leash for a while.
When it's time to come in, calling their name or whistling won't do you any good, will it?
Just ask Crissy, owner of "Echo, the deaf Pitti." Crissy explains,
"We live on acreage with a large yard fenced around the house.
It's not uncommon for me to have to go
on a deaf dog search since I can't just call him."
But just because Echo can't hear the sound of his mama's voice doesn't mean he's untrainable.
In fact, Echo is a disc dog champion!
So how did Crissy train her deaf pup to respond to cues and learn complex behaviors like leaping, catching, and retrieving flying discs?
We'll be covering some training tips for deaf dogs in-depth a little further on!
You may end up with a "Velcro" dog
Another commonality that owners of deaf dogs report is something affectionately dubbed a "Velcro dog".
This is when a dog becomes very attached to their owner and will prefer to have them in their sight since they can't hear their owners moving about the house.
There's no real problem here other than it might be slightly annoying to you to have your dog trailing your
every move!
Not All of the Adaptations to Life with a Deaf Dog are Negative
Your pooch may be less distracted on walks together
A walk around the block on a leash can often be frustrating for typical pet owners.
Dogs tend to get distracted by the neighbors' dogs barking from behind fences, children squealing on
a playground nearby, or the ambulance siren in the distance.
Without those distractions, a walk with your deaf dog may actually be a much more peaceful (and less
frustrating) experience for you.
Your dog may not deal with as much stress when crated during the day or in boarding situations.
Speaking of advantages, as a former kennel worker, I've noticed over the years that the deaf dogs often
experience less stress in situations that often elicit stress in non-deaf dogs.
For example, many times a boarding kennel becomes a loud bark-a-thon with all the dogs wanting to be
heard.
But those who can't hear all of that noise can rest peacefully while waiting for their next playgroup.
This goes for when your dog is in a crate at home, too.
If your pup must stay crated for a few hours a day while you're at work, you won't have to worry about them barking when they hear the mailman drop letters in the door.
Or getting defensive when they hear school children walking home from the bus stop.
Your dog won't be bothered as much by fireworks and thunderstorms
Speaking of stressful situations caused by sound–if your dog can't hear fireworks and thunder, you'll never
have to deal with the anxiety that those typically produce in dogs!
They may feel barometric pressure changes and vibrations in the ground, though.
No overly-excited "Welcome Home Parties"
A lot of behavioral issues that my clients complain about stem from what I call the "Welcome Home Party."
Jumping, play biting, getting hyperactive and running laps around the house and knocking over furniture (and people), and even housebreaking issues…
All of these behaviors tend to be associated with the excitement generated from that sound of the key in the lock, the door opening, and the owners calling out "I'm Hoooommme!"
Then chattering excitedly to their pooch while they come through the door.
In these cases, the training is aimed at the owner, not the dog.
I advise the dog owners to come home quietly, not make a fuss, and not talk to their dog until they've walked them straight out to the yard for a potty break and a run.
The good news for owning a deaf dog is that you skip over any of this being an issue!
Tips on Deaf Dog Training
Once you've adapted to a daily routine that works for your hearing-impaired companion, you'll want to start basic deaf dog training and obedience the same way that all dog owners should.
There will simply be a few different approaches you'll need to factor in.
Deaf dog training is a unique experience where patience and creativity are always needed.
The best way to train any dog is through positive reinforcement.
So while the tactics may be unique, the methodology is the same.
Use Positive Reinforcement
Positive reinforcement is a style of training in which desired behaviors are rewarded.
Most often, behaviors are initially taught using food rewards like treats.
You'll want to practice your speed and keep treats handy so that you can reward as quickly as possible so that your dog associates the behavior with the reward.
And nearly every dog has a treat/food preference. It's to your benefit (and your dog's) to determine what kind of treat the dog considers to be high value (their favorite).
When working on behaviors that are more advanced or simply more difficult for your dog, that's when you'll want to reward them with that high-value goody.
Use Jackpots for Particularly Big Breakthroughs
In addition, when using food as a motivator during deaf dog training, if the dog does something that you are especially proud of, you can do what is called "jackpot" treating.
That's when you would reward the dog with multiple treats as if they've just won a "jackpot".
If you save a jackpot for the moments when you've had a big breakthrough, your pup will begin to learn that "Wow! I was a good boy (or girl) and look at all these treats!"
Whereas if it's something you do all the time, it will lose its excitement to the dog.
Handlers that work with deaf dogs say they tend to use jackpots more often with their hearing-impaired dogs than the rest.
They feel as though utilizing the jackpot helps to reinforce difficult behaviors when the usual squealing with delight and clapping their hands can't suffice.
Try a Variety of Rewards
There's also no rule that says the reward for your dog training has to be food.
It's up to you to learn what motivates your dog and what they consider a reward.
For a lot of high energy dogs, especially puppies, a toy can be a great reward.
For example, if your dog really loves to chase a ball, give the ball a toss to reward them for the positive behavior.
If you have a dog that greatly enjoys a game of tug-of-war with you, during training keep the tug toy in your hands.
Offer a cue for a behavior, and once you see your dog follow through, immediately offer the other end of the tug toy for a playful round of tug.
This playtime can be a very big motivator and a very big reward to use for deaf dog training.
Try a Vibrating Collar for Eye Contact and Recall
When working on deaf dog training, some owners have found it helpful to teach recall by employing a vibrating collar.
This is NOT a shock collar (which would go against positive reinforcement training).
Vibrating collars just serve the purpose of getting your dog's attention when you can't call his name to do so.
A remote collar in this way gives you an off-leash communication option.
The handler holds a remote that can activate a slight vibration in the dog's collar at the touch of a button.
Deaf Dog Training through Vibrations
Train your dog that the vibration in the collar is a cue to look at you or to come back to you using these steps:
Have your dog on a long training lead and allow him to wander off and take his attention off of you.
Press the remote to activate the vibration. At the same time, wave your arms in his sightline to get your dog's visual attention on you while taking a few steps backward. This visual cue typically triggers a dog to follow you, regardless of whether they can hear you saying "good boy" or not!
As soon as your pup looks up at you or starts moving toward you, offer a reward (treat, toy, or whatever else your dog finds motivating).
Keep repeating this sequence until your pup associates the vibration of the collar with looking or moving toward you for a reward.
Note: It is very important to follow the instructions of the exact model of remote collar you are using. It is
also critical to ensure a good fit on your dog's neck.
Finally, remote collars are not meant to be worn at all times. Dogs who wear remote collars for too long
can develop severe skin, tissues, and muscle problems.
Be sure to pay very close attention to hygiene and
at least weekly grooming for your dog's neck to ensure the collar is not causing any medical problems.
Can I use a Clicker for Deaf Dog Training?
You may have heard about clicker training or even used it with other dogs you have.
Clicker training is a great tool because it allows you to instantly mark the desired behavior with a click and then immediately follow with a treat.
The clicker as a marker is a useful tool because you need to offer the reward as quickly as possible after the desired behavior.
But sometimes it takes a little longer to get out the treat and get it to the dog's mouth.
So, the crisp, unique sound of the click alerts them instantaneously to what they just did as correct.
Then, the handler can take their time to deliver the reward.
For obvious reasons, this method won't work for deaf dog training since they won't hear the click.
Marking in Deaf Dog Training
If a traditional clicker or whistle can't act as a marker for your deaf dog, then you'll have to get a bit creative if you want to use marker-based training.
Now, no one said the marker had to be a sound!
I once had a client with a deaf Great Dane whom we trained using a flashlight as a marker. We did everything exactly the same way we would have using a clicker.
We 'charged' the flashlight to associate the flash of light with the rewards. (Learn how to charge a clicker here, and utilize the same technique but replace the click sound with a flash of light.)
Karen Pryor Academy trainer Terrie Howard explains another option for a marker:
"with other deaf dogs I have trained, I used a "hand flash" as the visual marker. A hand flash is where all fingers start together in a fist, then the fist releases to an open palm hand with all fingers out straight, followed by a return to the original fisted position. Others choose to use a "thumbs up" gesture for a visual marker. As with any marker, we pair the marker with a reinforcer consistently so that it becomes a conditioned reinforcer."
How to Communicate With a Deaf Dog – Use Sign Language!
We as humans love to talk to our dogs. We can't help ourselves.
Even though we know they don't speak the same language, we've all had those moments where it really felt like Fido understood what we meant.
The reality is, though, that all dogs depend on visual signals and body language far more often then they do our verbal cues.
This is the reason that many trainers use hand signals in their training. Rather than calling out "sit" for a dog to sit down, many trainers make a closed fist as a cue.
In fact, there are many commonly-used hand signals for various dog training behaviors.
This means that once you've established a visual marker and reward system that is effective with your deaf dog, training a variety of behaviors is no different.
Because using verbal cues is not possible with a deaf dog, the most important things that you can train your dog to do is to look at you and make eye contact.
So it's important to do that first, using the vibrating collar or otherwise.
Moving on
After that initial communication is established, you can begin training them to understand deaf dog hand signals.
Once you have captivated their attention, then, and only then, is when learning various deaf dog sign language will be critical.
I KNOW how tempted you may be to sternly command a vocal "Sit!"
You'll have to learn how to use your own body language to offer training cues for your dog because your deaf dog will rely on your body language to learn and understand what it is that you want from them.
"Close your mouth, and move your feet!"
Here's another story to send the message home.
One of my early mentors in advanced dog training was well known for using very simple body language with his off-leash, working dogs.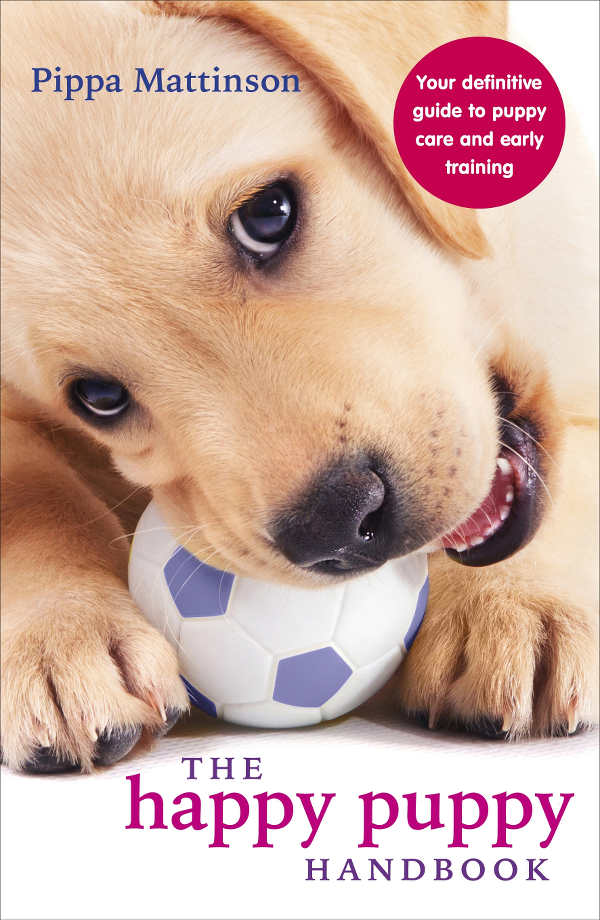 Even though his dogs were hundreds of yards away, they still followed his cues without him having to yell or use a shock collar.
His secret was that he had to learn how to train without using his voice when he lost his voice for a year due to throat cancer.
His training techniques boiled down to one simple mantra: "Close your mouth, and move your feet."
He says that dogs follow the movement of your feet, so if you move left, they mirror you. If you move backward, they move toward you.
Follow that advice when working with your deaf dog, too!
Tips & Troubleshooting
As with training any dog, every technique that you will ever use will require repetition. And it's critical to be consistent.
Once you've chosen a specific hand signal for a specific behavior, stick to it. Deciding to change to a different hand signal will only cause confusion for both you and the dog.
Again, persistence, patience, repetition, and consistency are going to be the four fundamentals of your training.
Maintaining a respectful bond with your dog is also crucial. Rather than losing your patience if your dog isn't paying attention to your cues, consider two things.
The first is that your dog may not respond to your cues is that they don't yet understand what it is that you want them to do.
Take a theoretical step back from your training session. Re-evaluate what you're trying to accomplish. Put yourself in your dog's perspective.
Sometimes that may even require you to video a training session and watch it with the sound muted.
You may notice some visual cues that you or someone else in the area is doing that is confusing the training.
Making your sessions count
The other reason for a particularly bad training session could be environmental or situational. A dog that has an injury or is sick is less likely to want to sit, lie down, or jump.
Additionally, a dog that is afraid or threatened is very unlikely to make himself vulnerable by lying or sitting down or turning their body away from the threat.
Dogs with hearing impairments are even more sensitive to that type of environmental change. Perhaps there is another dog nearby that is large and threatening to your pup at the moment.
Perhaps your dog can smell something offensive or they feel threatened by something you can't see, smell, or hear.
No amount of training you do will overcome their survival instinct, so if your dog won't respond to your cues, don't necessarily blame it on his deafness right away.
Deaf Dog Training
Owning a dog (deaf or not) is a big responsibility.
They count on you for basics such as food and shelter, but also love, companionship, leadership and an ally… someone who can advocate on their behalf, especially if they're deaf.
But deafness should never be a reason to hold back or expect less than you would a hearing dog.
After all, I've seen deaf dogs (such as "Echo the deaf Pittie") become champions in every canine sport you can imagine. I've also seen expert trainers work with dogs without ever opening their mouth.
You may have to alter some techniques here and there that are different than what you might do for a dog that can hear, but the principles are the same.
And never underestimate your best friend's ability to be exceptional.
Do you have a deaf dog or experience with deaf dog training? We'd love to hear your stories in the comments below.