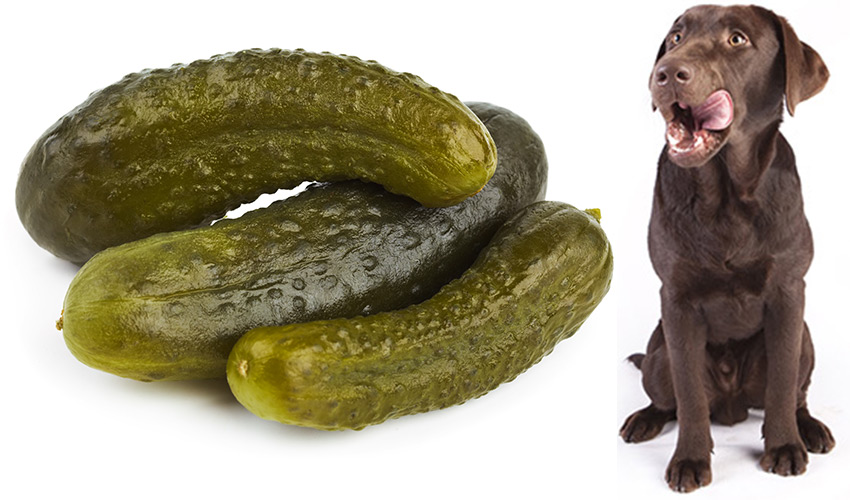 Are you tempted to share your snack with your pup, but unsure about whether it's safe. Did your dog sneak a large bite of your burger, and now you're worried about the effects? In Can Dogs Have Pickles we find out whether it's ok to share these tasty human snacks.
Are pickles really safe to give to your dog or should they be avoided?
Let's consider the facts and provide you with the answers, before you pop open the jar.
Are pickles bad for dogs?
Your dog ate a pickle when you weren't looking, and now you are panicking.
You wait in desperation, ready to call your vet if your beloved pooch shows signs of falling ill.
In the meantime, you need information. You need to know – are pickles ok for dogs?
Pickles are vegetables soaked in a saline solution consisting of vinegar, salt and assorted spices.
Although pickles are not the healthiest food for a dog, for the most part they are not considered harmful unless consumed in large amounts.
However, certain pickles are unsuitable for our canine friends, and some dogs shouldn't be given any at all due to health issues.
Are pickles safe for dogs?
If you are wondering if pickles are poisonous to dogs, it all depends on the mix of ingredients used during the cooking process.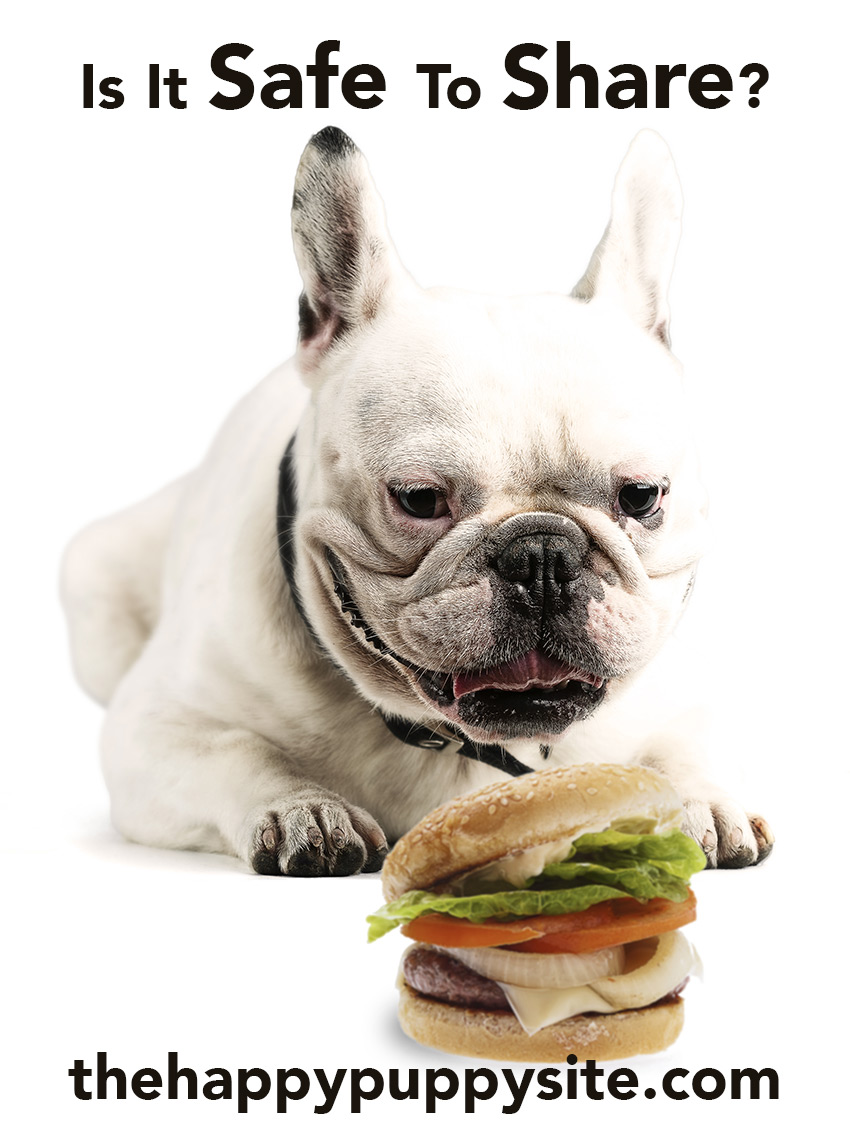 Avoid pickles that are heavily spiced as they often contain seasonings which include substances toxic to dogs, risking an upset stomach.
Those cooked with onions or pickled onions are extremely dangerous to dogs as they have a high content of thiosulphate. This means that they can  trigger Heinz body anaemia (also known as haemolytic anaemia).
This nasty condition affects the red blood cells, causing them to burst. In severe cases affected dogs may require a blood transfusion.  This form of anemia can even be fatal.
Symptoms include the passing of dark colored urine, vomiting, diarrhoea and breathing problems. Take your dog immediately to a veterinarian if he displays any of these signs.
The other primary concern is the amount of sodium or salt in pickles.
If you look at the sodium content in your dog's commercial feed, it will most likely consist of nearly 100% of the daily requirements a dog needs.
Extra sodium won't harm your dog if it happens occasionally. However, if dogs have too much salt in their system, it can lead to hypernatremia, meaning there is too much sodium in the blood.
Symptoms of hypernatremia consist of increased thirst, vomiting, diarrhoea, confusion and seizures. Take your dog immediately to a veterinarian if he displays any of these signs.
If a dog regularly consumes excessive levels of salt, it will lead to high blood pressure which could trigger a heart attack or a stroke.
Are pickles good for dogs?
You might be thinking that since they are vegetables, it could be healthy and beneficial for dogs to eat pickles?
Unfortunately it doesn't quite work that way.
Vegetables are highly nutritious but the pickling process destroys many of the nutrients that they contain.
However, pickles are high in fiber and do contain small amounts of vitamins A and K, minerals, iron and antioxidants.
Pickles are also low in fat and calories, so if fed occasionally, could be an alternative treat for dogs needing to lose weight.
Feeding unsweetened and non-spicy preserves are a much better choice of pickles for dogs, with unsalted the most preferred, due to the lack of sodium.
Can dogs eat dill pickles?
Dill pickles are not harmful pickles for dogs to eat but they have little health benefits and are full of sodium. However, small pieces occasionally given as a rare treat is fine.
It may be better, though, to skip the pickle all together and feed dill on its own from time to time.
This 2010 herb of the year, contains helpful nutrients and helps to maintain the digestive system, along with preventing bad breath.
Can dogs eat sweet pickles?
If you must feed your dog pickles, then sweet pickles are a better choice than those that are heavily spiced as the brine liquid is not as concentrated.
They still contain sodium, though, so should only be fed in small pieces in moderation.
From a nutritious point of view, giving your dog fresh vegetables such as cucumber or carrots is a much healthier alternative.
Is pickle juice bad for dogs?
Pickle juice should never be given to your dog as it consists of vinegar, spices and generous amounts of salt, which are potentially dangerous.
Some people recommend pickle juice for dehydrated dogs, as it is full of electrolytes.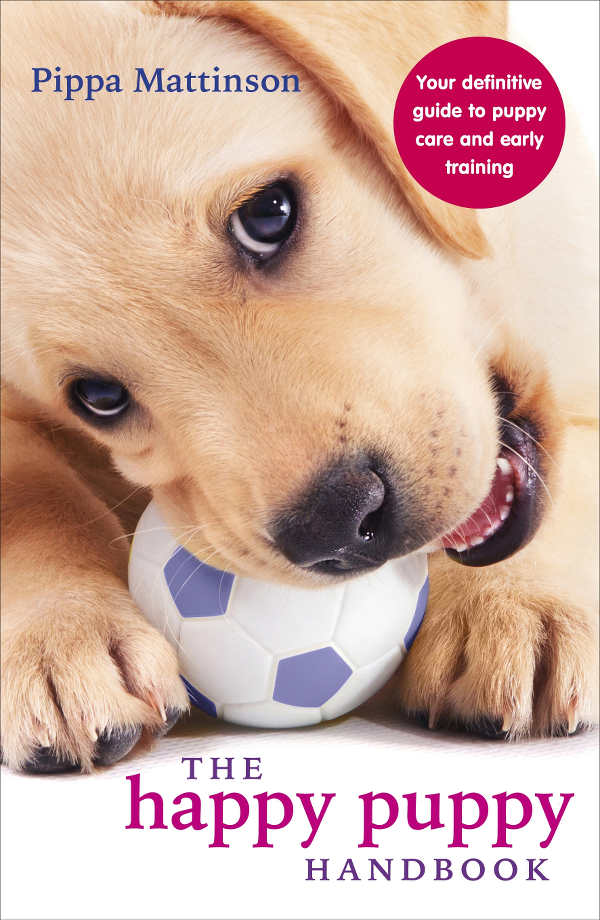 Even diluted with water, this should never be an option due to the high amounts of sodium which could worsen your dog's condition. If your dog is dehydrated, consult a veterinarian immediately.
Can dogs have pickles – a summary?
In conclusion, there is little to no benefit to giving pickles to dogs. And some types of pickle are most definitely a bad idea.  There are plenty of much healthier and safer alternative treats to give your dog
If you must give your dog pickles use the sweetened variety instead of those containing spices.
Feed a couple of slices cut into small pieces as an occasional treat and make sure that pickles never form a substantial part of your dog's staple diet.
If you wash the pickle first, it will remove some of the salty content making it safer to eat.
Do not feed your dog a whole pickle as choking could occur along with the dangerously high intake of sodium.
Dogs that have a heart condition or a sodium-related health issue should never eat pickles due to the high salt intake.
Always thoroughly research any food you want to give your dog. Many foods that are fine for humans are toxic to dogs, so care must be taken. Speak to your veterinarian who can advise you if you are unsure.
Does your dog like pickles?
Have you ever had an incident with your dog involving pickles? Why not let us know in the comments section below!
Resources and further reading
Experimental Onion-Induced Hemolytic Anemia in Dogs – J.W. Harvey D. Rackear
Scott, R. and Solter, P. Onion ingestion and subsequent Heinz body anemia in a dog: a case report (1987)