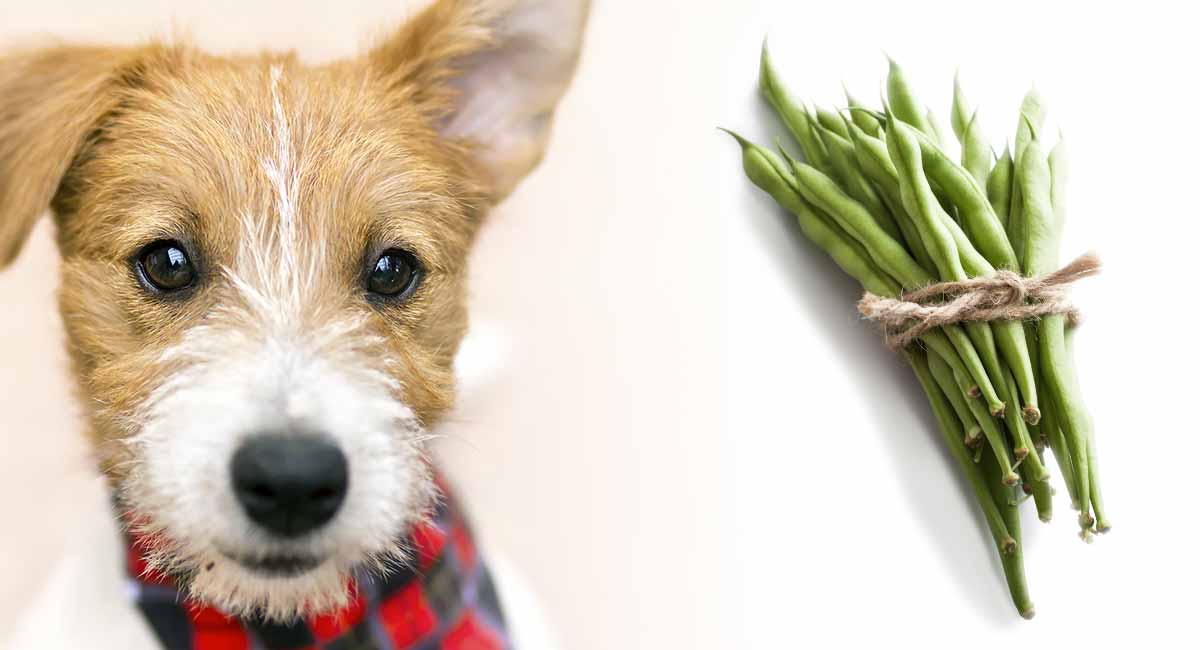 Can dogs eat green beans raw, oven cooked or even fried? Green beans are also known as snap beans or string beans. And some dogs like the taste.
Low in calories and high in fibre, green beans are a tasty, nutritious vegetable from the legume family. Green beans are rich in vitamins and contain traces of important minerals, can be given to dogs in moderation. Vegetables in general should normally be less than 10% of your dog's diet.
There are some good ways to prepare beans as an occasional snack for your dog. And others with potential risks for your cute companion. So today we'll look at the best way to prepared green beans for dogs to eat. We'll also check out whether the green bean diet for dogs with weight problems is a safe and healthy option.
Contents
Simply put, the answer to, "Can dogs have green beans?" is yes. Dogs can eat green beans. It's important, however, that they be given only in moderation. And it's also important to pay attention to how the green beans are cooked. Green beans are delicious and healthy. And our pets always seem to want to eat whatever we're eating! So let's discuss a few more details about green beans for dogs.
What Are Green Beans?
Green beans are typically thought of as a vegetable. However, as is indicated by the name, they more rightfully belong to the "beans and legumes" food group.
The "World's Healthiest Foods" website calls green beans a "crossover" food, in that they combine many of the common benefits of a legume with many of the common benefits of a vegetable. Green beans are also referred to by other names, such as "snap beans" and "string beans."
Can Dogs Have Green Beans?
Green beans are commonly known as a highly nutritious food, packed full of vitamins and other nutrients. They contain vitamins C, K, and A, as well as other nutrients like iron, magnesium, and potassium. Green beans can, therefore, safely be given to dogs.
However, many of the nutrients found in green beans should be covered in a dog's regular diet. So while dogs can eat green beans as treats, green beans shouldn't be used in place of the healthy components of a regular diet.
There is even a study of a dog presenting with a rare condition, associated with a diet that did not contain as much calcium and vitamin D as was necessary. Part of the dog's diet included canned green beans.
Can Dogs Eat Green Beans As Puppies?
And what about puppies? Well, it is perfectly safe to feed your puppy green beans. Just try introducing a little piece of green bean at a time.
If your puppy seems interested, and does not exhibit any negative reaction to the vegetable, feel free to treat him to it every once in a while.
But remember, growing puppies need a very particular diet. Whilst occasional treats are okay, the vast majority of their nutrition should come from their approved puppy food.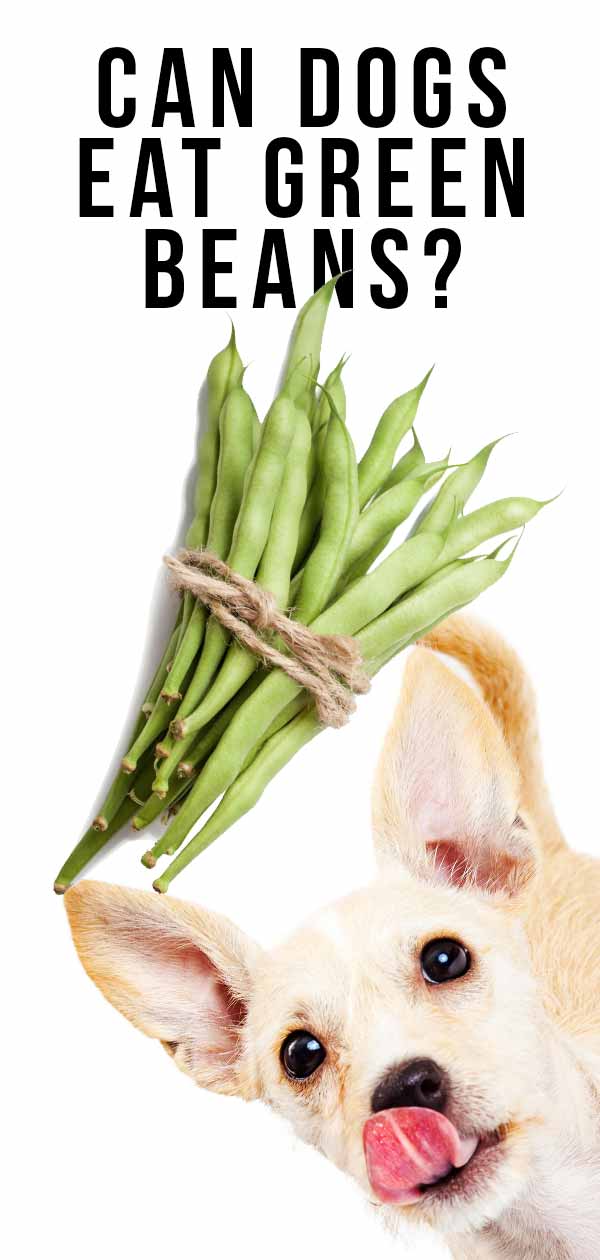 Are Green Beans Bad For Dogs?
Green beans are jam packed full of fiber. So if your dog eats too many green beans, it may cause digestive and nutritional problems. Giving a dog too many green beans, say 50% of its regular intake of food, can cause nutritional deficiencies.
This is because your doggy may not be getting all of the protein and nutrition it should be getting from a well-balanced diet.
It's important that the vast majority of your dog's diet is made up of their complete food or raw diet. But this doesn't mean that giving green beans to dogs occasionally is a bad thing. So, are green beans good for dogs if given in a sensible quantity?
Are Green Beans Good For Dogs?
Can dogs have green beans in moderation and gain health benefits? As mentioned before, green beans contain essential vitamins, such as vitamins A, C, and K, minerals, and fiber. Much like several other vegetables, including common things like asparagus and more unusual ingredients like bok choy.
It is a low-calorie food, which makes it ideal as a snack. We recommend treating dogs to green beans at no more than 10% of total food intake.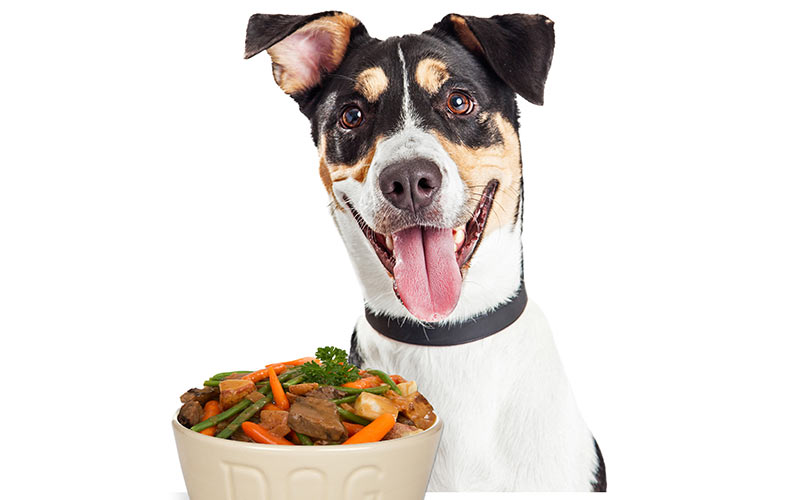 Can Dogs Eat Raw Green Beans?
Yes, dogs can eat raw green beans. Just make sure to chop them up so your dog can safely ingest this food. Nice slices are easier to swallow. And it helps to remove the possible hazard of choking on larger pieces or whole green beans.
Can Dogs Eat Green Beans Frozen?
How about frozen green beans for dogs? You will find that many dogs enjoy green beans in their frozen form, and it is safe to feed them these treats.
Dogs may particularly like individual frozen green beans, as it gives them something to gnaw on. Not only that, it also makes for a delightful treat in the summertime.
Can Dogs Eat Cooked Green Beans?
Dogs and green beans go great together. But can dogs have green beans cooked as well as raw? Yes, they can! But be careful in your preparation. Basically green beans should be given plain and in small, bite sized pieces to prevent choking.
Chop them up first. Then make sure the green beans do not include additives like salt, onion, garlic, oils, and other spices. These additives are on the lists of human foods that dogs should not eat.

Can Dogs Eat Canned Green Beans?
Dogs can certainly have canned green beans. They may be softer and easier for a dog to chew, especially if they are older or have sensitive teeth. But the canned beans should not contain any salt or any other additives. Check the label carefully before feeding.
Can Green Beans Treat Obesity In Dogs?
You might have heard of the green bean diet for dogs. But can dogs have green beans as a part of a weight loss diet? This is a common thought for many. So what do the facts show? If your dog is getting a bit on the hefty side, then a change in diet is the best way to tackle this. Instead of giving your dog regular doggy treats, you can give your dogs green beans instead.
You will need to combine this with regular exercise and regulate other food intake if you want to see the best results.
Green Bean Diet For Dogs
So what is the green bean diet for dogs? This diet plan consists of increasing your dog's intake of green beans gradually as a proportion of their usual diet.
You should not try this at home until you've consulted with a veterinarian first.
It is important to make sure your dog is healthy enough to go on a diet in the first place. And your veterinarian is the right person to let you know whether this diet is an appropriate choice, and what proportion of their diet should be exchanged for beans.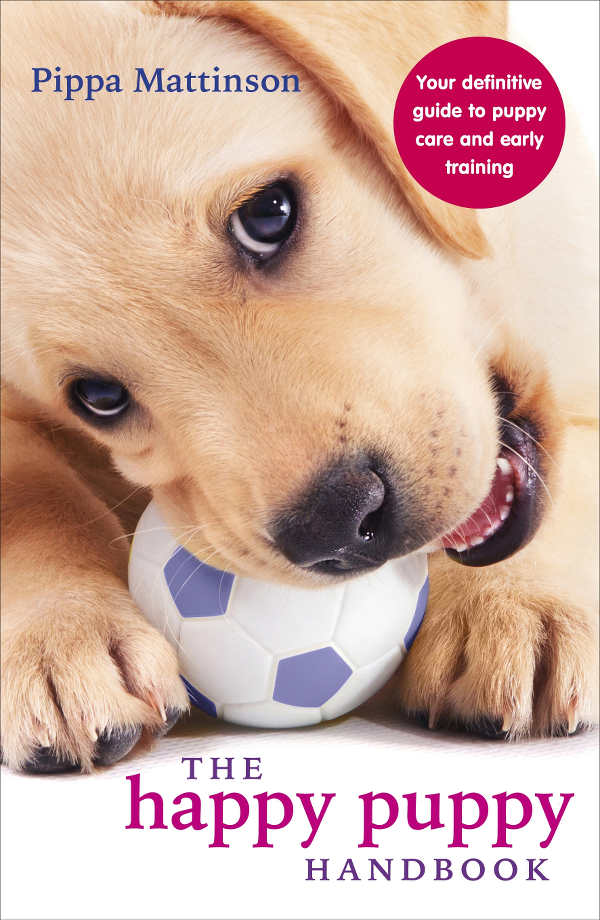 How To Give A Dog Green Beans
Most dogs eat green beans when given the chance. They love to snack on it raw or cooked. Start by giving your dog a small piece of green bean.
If he likes it and does not have any negative reaction to it, then increase the amount of green beans you feed him gradually over a period of weeks.
But remember, your dog should not be eating green beans to the exclusion of more important aspects of his diet! So keep the green beans limited.
Alternatives To Green Beans For Dogs
Dogs are a lot like us. With any given food, some will love it, and some will hate it! If you were the kind of kid who tried to hide their green beans in order to avoid eating them, you'll understand if your dog doesn't care much for them either. But there are plenty of other healthy treats that you can try. All of these, properly prepared and given to your dog in moderation, can be great alternatives to traditional treats.
Can Dogs Eat Green Beans?
Can dogs have green beans? By now we know the answer to the question. The answer is yes.
We recommend feeding him only up to 10% of green beans, combined with a normal healthy well-balanced diet. If you are planning on putting your pooch on the green bean diet for dogs, make sure to consult with a vet first.
Do you have a dog that likes green beans? Have you tried the green bean diet for dogs? If so, how did that turn out? We would love to hear from you in the comments section below.
References and Further Reading
Green Beans, World's Healthiest Foods
Edwards, R, 2016, Green Beans Nutrition, Dr. Axe
Fornel-Thibaud, P, et al., 2007, Unusual Case of Osteopenia Associated With Nutritional Calcium and Vitamin D Deficiency In Adult Dog, Journal of the American Animal Hospital Association
Elliott, B, RD, 2017, Can My Dog Eat This?, Health Line
Fruits And Vegetables Dogs Can And Can't Eat, Sunrise Vet Clinic