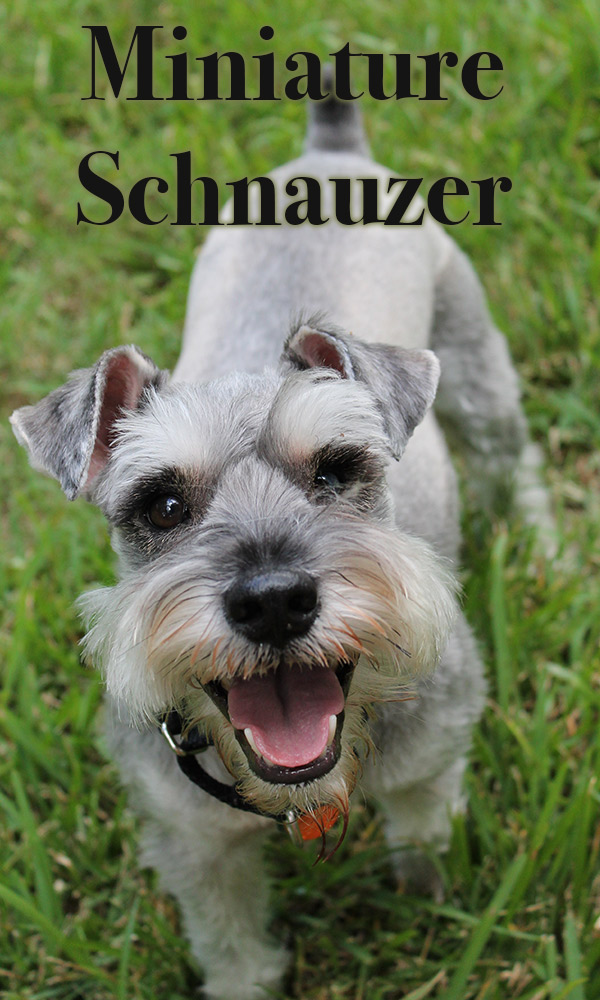 The Miniature Schnauzer has been a popular pet for years.
Recently making it into the Top 10 Dog Breeds in Britain.
With a nice nature and bags of energy, it's easy to see why this gorgeous bearded chap is so close to our hearts.
But how much do we really know about the delightful Miniature Schnauzer, and would a puppy of this breed be the right dog for you?
Miniature Schnauzer History
The Miniature Schnauzer is mainly known these days as a companion dog. But he was developed with a distinct purpose in mind.
First recorded in Germany in the late 1800's, Miniature Schnauzers were bred for catching rats, as well as being used to guard rural properties.
As terriers, they had a high prey drive and made excellent rat catches.
Their tendency to bark loudly and piercingly in response to people approaching their homes made them popular guard dogs. They would raise the alarm, but not cause harm to any potentially wanted guests.
Their original purpose is still clear to see in our modern dogs, but comes together to form a breed that is full of character and loyalty in our family homes.
Miniature Schnauzer Appearance
In years past, Miniature Schnauzers had a different appearance from those you will recognise today.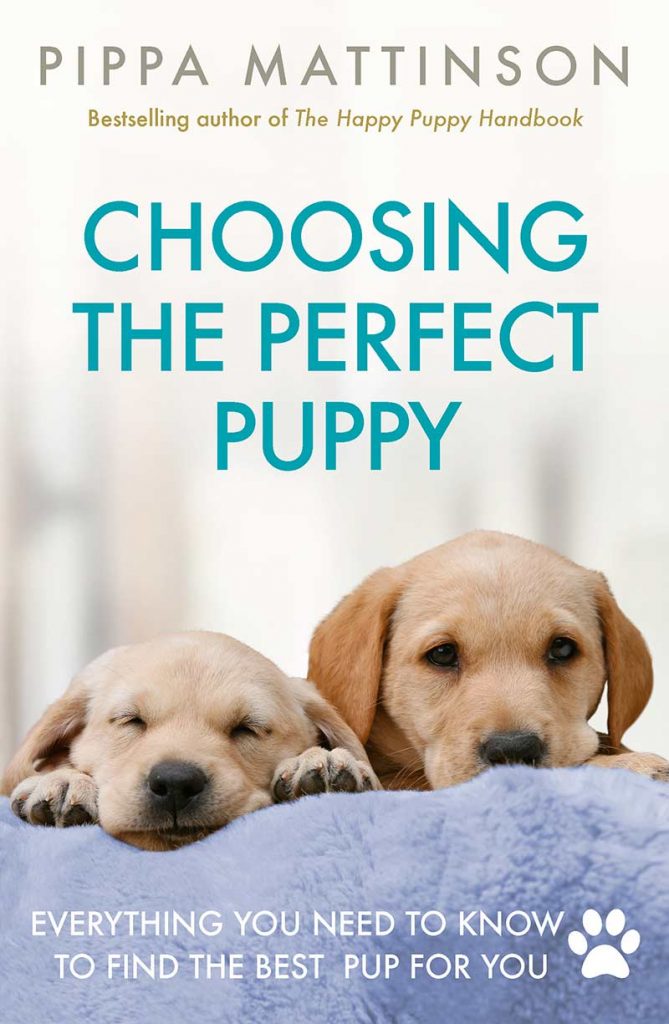 Their ears used to be cosmetically cropped, and tails docked too.
They also used to come in a wide range of colours, which due to purpose breeding for show have been reduced to only black and silver shades.
The Miniature Schnauzer is a robust little dog.
Described by the Kennel Club as being sturdily built and sinewy.
He is very hairy and beared, with a thick coarse coat.
His distinctive appearance is highly appealing, and you will get approving glances and cooing attention wherever you take him.
Miniature Schnauzer Characteristics
As a part of the terrier group, Miniature Schnauzers are not lacking in energy.
They have seemingly boundless energy and will tend towards destructive behaviour if not kept busy.
Fortunately, they are also intelligent and trainable little dogs. Excelling at tasks such as obedience and agility.
They are naturally fast and very enthusiastic, but also very bonded to people. Unlike some dog breeds with high energy and prey drive, they are not indifferent to people. In fact they are known for liking our attention and seeking out our company.

If properly socialised miniature schnauzers are also known to be very good with children and other dogs. Although you should be aware of their high prey drive when out walking in areas where there are likely to be small mammals.
Grooming a Miniature Schnauzer
Although beautiful to look at, the Miniature Schnauzers coat is very high maintenance.
Often popular because of it's low shedding, it still needs regular grooming.
The undercoat catches the hairs so they won't go on your furniture, but you will need to help him stay clean and comfortable by brushing him at least twice a week.
You might choose to take him to the dog groomers to have his coat stripped, where the loose dead coat in the under layer is removed, or to have his coat clipped short too.
This gives a soft, silky, close layer of fur that is easier to manage.
Are Miniature Schnauzers Healthy?
In general, Miniature Schnauzers are thought to be pretty healthy little dogs. They live on average from 12 to 14 years, with it's thought to be about 20% making it past 15.
They do have a few problems that accompany the breed, which you will need to be aware of before you pick up your puppy. However, if you make sure the right health tests have been carried out on their parents, then chances are you will bring home a healthy, happy puppy.
Issues to potentially be aware of include eye problems. Those thought to affect a small percentage of this breed include cataracts, entropion (where the eyelid rolls in – which can be corrected with surgery) and PRA blindness.
PRA is prevalent in a number of breeds of dogs – and you can avoid it in your puppy by making sure his parents have clear eye certificates.
It is also thought that some Miniatures Schnauzers will have a problem with urinary stones, and see cases of the blood clotting disorder Von Willebrand's Disease. This can't be cured, but can be managed with treatment.
There has recently been some evidence to suggest Myotonia Congenita could be a problem in Miniature Schnauzers. The condition is similar to muscular dystrophy in humans, and symptoms begin at just a few weeks old.
Again, simply making sure that the parents were DNA tested will ensure your puppy does not suffer from this problem.
Although there are a few health issues to take into account here, overall the chances of your Miniature Schnauzer being a healthy little chap are good as long as you are sensible.
Is The Miniature Schnauzer Right For You?
Good health testing and careful checking of your puppy's parents are vital if you want to invest your love in a new miniature schnauzer puppy.
You must be prepared to manage his high-maintenance coat. And be looking for a dog who may show guarding behaviour around the house and car, by barking very loudly and piercingly when someone approaches.
You also need to be prepared to give him lots of attention, stimulation and regular activity. But for most of us that is a part of the fun of having a dog!
If you feel like you fit the bill in terms of the points mentioned above, then in return you should get a very loving and loyal companion, who will curl up on your lap and keep you company for many years to come.