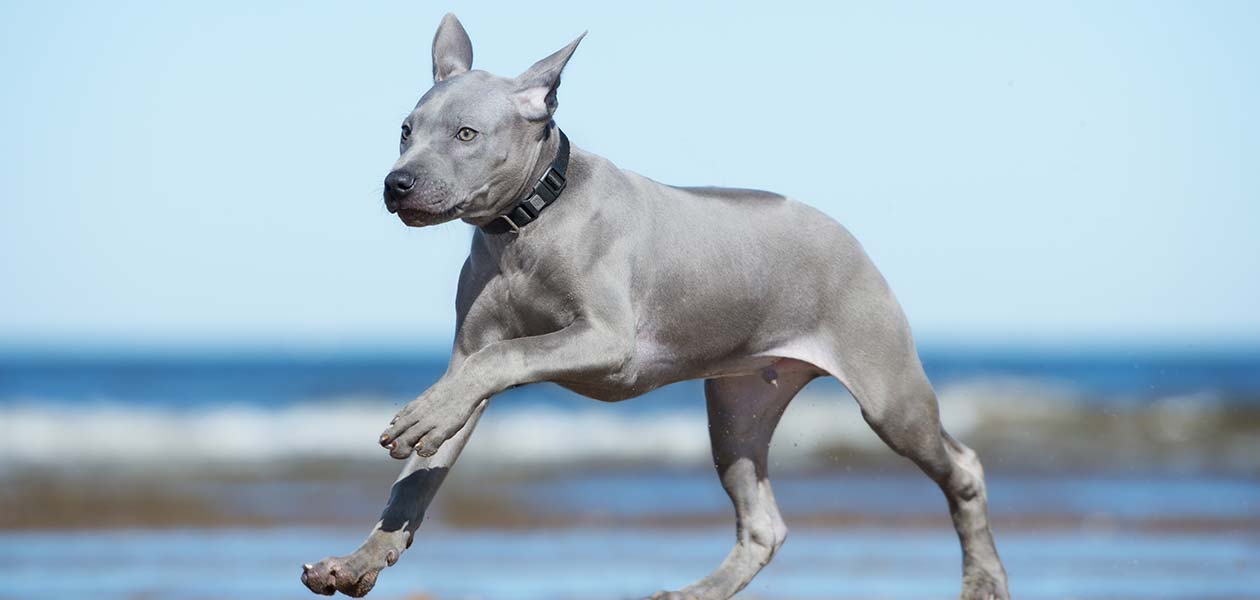 The Thai Ridgeback dog is a very old hunting breed from Thailand. They are an athletic and muscular breed that weigh 35 to 75 pounds as adults.
Their most famous feature is a patch of fur along their back, creating ridges in their coat.
They are resourceful and resilient hunters, and increasingly popular pets outside of their homeland.
But they are not suitable for every household. Read on to find out more about the temperament and care needs of this unique breed.
What's In This Guide
Thai Ridgeback FAQs
Thai Ridgebacks have spent almost their entire existence in Thailand.
But since the second half of the 20th century, they've also been attracting interest in America and the rest of the world.
Which means lots of people are discovering them for the first time, and have questions like
We'll answer all these and more in the following sections.
Breed At A Glance
Popularity: Almost unheard of – for now
Purpose: Hunting, guarding, escorting carts, and killing pests
Weight: 35 – 75 lbs
Temperament: Brave, independent, tough
Those are the headlines, now let's find out more details!
Thai Ridgeback Breed Review: Contents
What is a Thai Ridgeback?
The Thai Ridgeback is a dog breed native to Thailand.
It gets its name from its homeland, and the ridges of hair created where one area of fur grows in the opposite direction to the rest.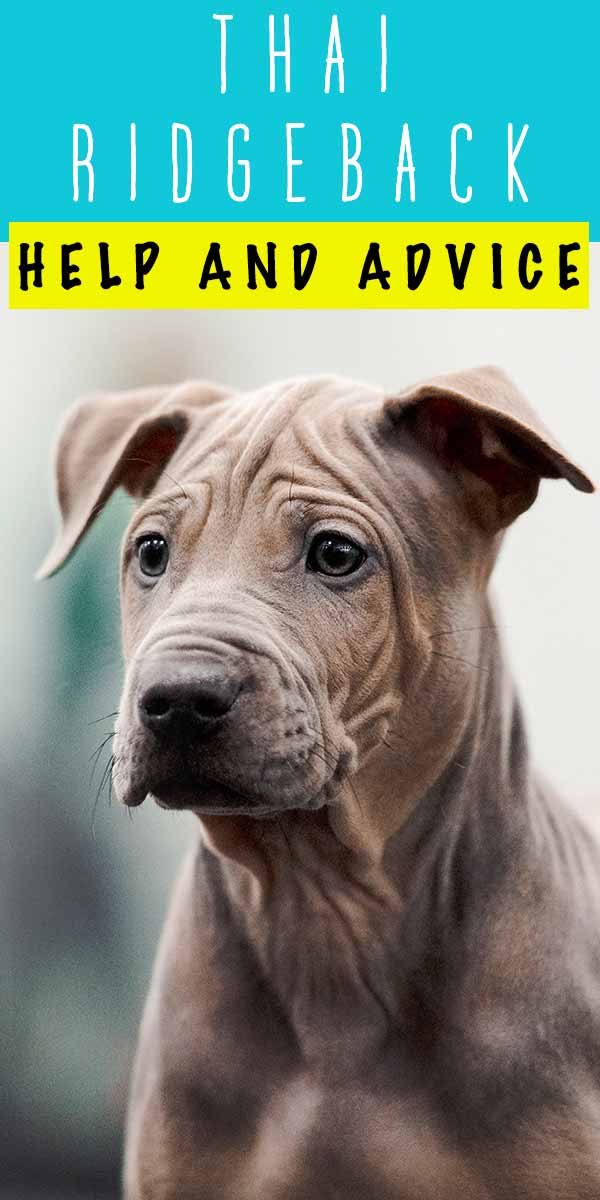 Since Thailand hasn't produced or exported very many dog breeds, the Thai Ridgeback is famous for being almost entirely unchanged by crossbreeding throughout its long history.
In fact let's find out more about where it came from next!
History and Original Purpose
The first documented accounts of Thai Ridgebacks date back to the 17th century.
But the breed's first ancestors are thought to predate that by hundreds of years.
In fact, Thai Ridgebacks are classified as one of the primitive dog breeds.
This isn't an insult! It simply means that they still remarkably similar to their first domesticated ancestors, and retain some traits and instincts which still represent a distinctive link to modern dogs' wild ancestors.
And they're in good company. Better known primitive dog breeds include Siberian Huskies, Shar Peis, and Shiba Inus.
Original Purpose
The original Thai Ridgeback dogs worked as hunters, guard dogs, escorts for goods transported by cart, and pest controllers.
Today, Thai Ridgebacks are kept either as working dogs, or simply as companions.
And as human migration has increased, and transport possibilities for dogs have grown alongside it, the appeal of the Thai Ridgeback has garnered attention all over the world.
Fun Facts About Thai Ridgeback Dogs
In 1997 Thai Ridgebacks were officially adopted into the American Kennel Club's Foundation Stock program, an important stepping stone towards achieving full recognition.
In the meantime, they have already achieved full recognition with the United Kennel Club, and the Federation Cynologique Internationale, an international breed registry based in Belgium.
Despite ultimately making their homes over 6,000 miles apart, genetic studies have proven that Thai Ridgebacks and Rhodesian Ridgebacksare both descended from a common ancestor.
And they're not the only ones! An even less well known Thai breed, the Phu Quoc Ridgeback, also shares the same ancestry.
Thai Ridgeback Appearance
These are large, powerful looking dogs.
They are a sexually dimorphic breed – which means males and females look distinctly different.
In this case, males are noticeably taller (22 – 24 inches) and heavier than females (20 – 22 inches).
Colors
Thanks to coming from a reliably warm climate, the Thai Ridgeback only has a short, single coat.
Which means they leave minimal shed hair around the house, and need little grooming.
The accepted colors for their coat are:
blue (gray)
black
red
and dilute fawn, also known as isabella.
Possible Markings
Red dogs can have a black mask over their face as well.
Most Thai Ridgeback also have black markings on their tongue!
There's no order of preference for color in the breed standard. But the blue Thai Ridgeback is especially desirable and sought after among owners.
Dorsal ridge
Thai Ridgebacks' famous ridges along their back are the result of a patch of hair which grows in the opposite direction from the rest of their coat.
Breeders categorise the outline of that patch into eight distinct shapes, with evocative names like po leaf, panom (praying hands), arrow, and violin.
The backwards-growing hair is caused by mutations in genes called fibroblast growth factor genes.
It is a dominant genetic trait, which means it is easily inherited. But a small number of ridgebacks are born without a ridge.
These are still purebred Ridgeback dogs, if they have a proven pedigree. But they are disqualified from shows and usually excluded from future breeding programs.
Thai Ridgeback Temperament
The Thai Ridgeback's character is still easily related back to their old life in Thailand.
Since they were guarding dogs, many of their modern descendents are still wary of people and animals they don't know.
The original ridgebacks were also expected to hunt and drive unwanted animals out of their families' property without much human oversight.
So they're still self sufficient, resourceful, and resilient.
And since those "unwanted animals" included fearsome predator species like venomous cobras, Thai Ridgebacks also had to be brave!
Today's Ridgebacks are still just as daring, and confident roaming independently over large areas.
Unlike breeds which thrive on a close cooperative relationship with a human handler, Thai Ridgebacks are pretty unconcerned about losing sight of their person.
They can quite happily occupy themselves without looking to humans for cues about what to do next – for better or worse!
Are Thai Ridgebacks Aggressive?
Guarding breeds with a natural wariness of strangers are sometimes associated with fear-based aggression too.
However, the most recent amendments to the breed standard have been made with keeping these dogs as pets and companions in mind.
Which means aggressive or overly shy dogs are now a disqualifying fault in show dogs, and discouraged in the breed as a whole.
There's no reason why well bred Thai Ridgebacks who are socialised carefully and thoroughly from an early age should be aggressive when they're older.
Training and Exercising your Thai Ridgeback
Since these dogs are more accustomed to working independently than in cooperation with a human handler, they can also be more difficult than average to train.
Successful training centers around rewarding dogs for making the "right" choices. In modern training, we do that with food.
But very self reliant breeds, like Ridgebacks, are likely to find lots of other things just as rewarding as food. Like chasing other animals, following an interesting smell, or exploring at a distance from you.
To overcome this, the breed club recommends that Thai Ridgebacks are best suited to experienced dog trainers, who know how to get the most out of positive reinforcement training, and overcome competing distractions.
Exercise
Thai Ridgebacks need lots of daily exercise.
They are famously good jumpers too, which means they're well suited to dog sports such as dock diving, canicross, and dog parkour.
If you have a very outdoor lifestyle, either working outdoors, hiking, cycling, or running a lot, a Thai Ridgeback will have no trouble keeping up with you!
Thai Ridgeback Health and Care
Since there isn't widespread ownership and health testing of these dogs yet, there's nearly as much that we don't know about their overall health, as that we do.
The good news is that since Thai Ridgebacks were kept almost exclusively as working dogs until very recently, they have never been bred for conformation (body shape) over function.
And since they aren't yet widely accepted in dogs shows, they haven't been subject to forces like the popular sire effect, which can have damaging effects on genetic diversity and overall breed vigor.
Hip Dysplasia
The breed club in America describes a "rare occurrence" of hip dysplasia in Thai Ridgeback dogs, but the data held by the Orthopedic Foundation for Animals (OFA) reveals that a startling 25% of screened animals had abnormal hip joints.
It's not clear whether the breed club are understating the problem, or whether the dogs screened for the OFA were tested because they were suspected to be among the few who do have hip problems.
However, any large dog breed with some occurrence of hip dysplasia should be perpetuated carefully to avoid making the problem worse in future generations.
Which means all breeding dogs should be screened, and breeders should provide certificates confirming their hip scores.
Dermoid Sinuses
Dermoid sinuses, or dermoid sinus cysts, are channels which form when the skin doesn't close correctly around the spine on top of a dogs back.
They are caused by the same genetic mutations which give rise to the ridge in ridgeback dogs' coats.
So they are more common in Thai Ridgebacks than other, non-ridged dogs.
The channels may be open to the skin, or sealed and enclosed under the skin.
They are usually detected by breeders shortly after birth, and they can be treated by surgical removal.
However, unnoticed, or left untreated, they can become a source of infection which is potentially life threatening.
Thai Ridgeback Lifespan
As they're such a new companion breed, we don't have much data yet about Thai Ridgeback life expectancy.
The AKC estimates that they live 12-13 years.
One of the biggest determiners of canine lifespan is body weight, and this is about on a par with other similar sized breeds.
Do Thai Ridgebacks Make Good Family Pets?
Thai Ridgebacks are described by their fans as loyal family dogs.
All dogs should be supervised with young children, since they don't "speak" the same body language, and they're prone to misunderstanding each other.
Small children can also be too rough with dogs without realising it, and even the most docile hounds have a point where they lose patience.
Large dogs can also easily knock over small children – especially as rambunctious puppies.
Additionally, Thai Ridgebacks retain a very high prey drive – so they might not be the right choice for you if your family already includes smaller pets like cats.
Rescuing a Thai Ridgeback
Many hopeful dog seekers would like to adopt an older dog and give them a second chance of a loving home.
Since the Thai Ridgeback dog is still rare outside of Thailand, they're uncommon in rescue shelters.
At the time of writing, we're not aware of any breed-specific shelters operating for Thai Ridgeback dogs. Although we wonder if Rhodesian Ridgeback shelters might sometimes agree to take them in.
If you know about a Thai Ridgeback shelter we've missed, let us know about them in the comments!
Finding a Thai Ridgeback Puppy
With adoption likely to be ruled out, the remaining option is to find a Thai Ridgeback for sale.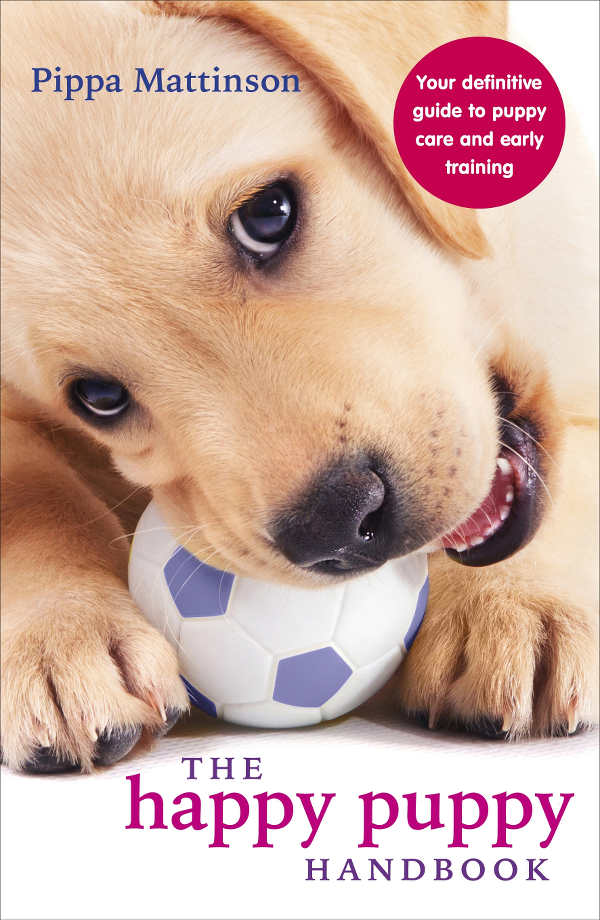 Our Puppy Search Guide can help you find a breeder, and navigate the complexities of waiting lists and health testing.
As with any rare dog breed, beware of puppy mills selling poorly raised pups at inflated prices to cash in on their "exclusivity".
How much do Thai Ridgebacks Cost?
Thai Ridgeback price varies depending on several factors.
Rearing puppies is an expensive business, including health testing, veterinary care and extra food.
Since breeders are few and far between, most of them will need to pass on at least part of the cost of travelling to meet stud dogs.
This alone can amount to hundreds of dollars in fuel, air fares and accommodation.
On the other hand, ridgeless Thai Ridgeback puppies are usually sold for less than those with a ridge, since they don't meet the breed standard.
The best way to make sure you're paying a fair price is to research breeders thoroughly, and have frank conversations with them about what you get for your money in terms of your puppy's appearance, health testing and lifetime support.
Raising a Thai Ridgeback Puppy
Bringing home a Thai Ridgeback puppy is a big responsibility.
To help you navigate those first weeks, and even that first night, we have some detailed step by step guides to help you get off on the right paw:
As they get older, bear in mind your resourceful Ridgeback might be tempted to roam over wide areas.
If it's not safe for them to do so, you'll need to invest in a secure boundary for your property.
Similar Breeds
If it turns out you can't find a Thai Ridgeback, or you don't think they're the right match for your household at the moment, don't worry.
These alternative breeds all share some traits with the Thai Ridgeback, whilst being different in others.
Perhaps one of them will be a better match for you?
Rhodesian Ridgeback
Great Dane
Greyhound
Akita
Doberman Pinscher
Carolina Dog
If it's the blue Thai Ridgeback which has caught your eye, you might also fall for the looks of one of these blue dog breeds!
Pros And Cons of Getting A Thai Ridgeback
After all that information, let's round up with a roll call of the Thai Ridgeback dog's pros and cons:
Cons
Hard to find outside of Thailand
High prey drive
Strong sense of independence makes them difficult for novice dog owners
Not suited to apartment or small spaces
Pros
Relatively unaffected by negative effects of breeding for show
Stacks of energy if you want a hiking or running companion
Beautiful and unusual
Low shedding and easy maintenance
Do you have a Thai Ridgeback
How did you end up with this rare breed?
And what kind of dog owner would you recommend them for?
Let us know in the comments box down below!
References And Resources
FCI-Standard N° 338 – Thai Ridgeback Dog, Federation Cynologique Internationale, 2003.
Orthopedic Foundation for Animals
Salmon Hillbertz et al, Duplication of FGF3, FGF4, FGF19 and ORAOV1 causes hair ridge and predisposition to dermoid sinus in Ridgeback dogs, Nature Genetics, 2007.
Bauer et al, A novel MLPH variant in dogs with coat color dilution, Animal Genetics, 2018.
Kvaale, Genetic disorder related to breed features in Ridgeback dogs, HUVETA, 2016.
Adams et al, Methods and mortality results of a health survey of purebred dogs in the UK, Journal of Small Animal Practice, 2010.