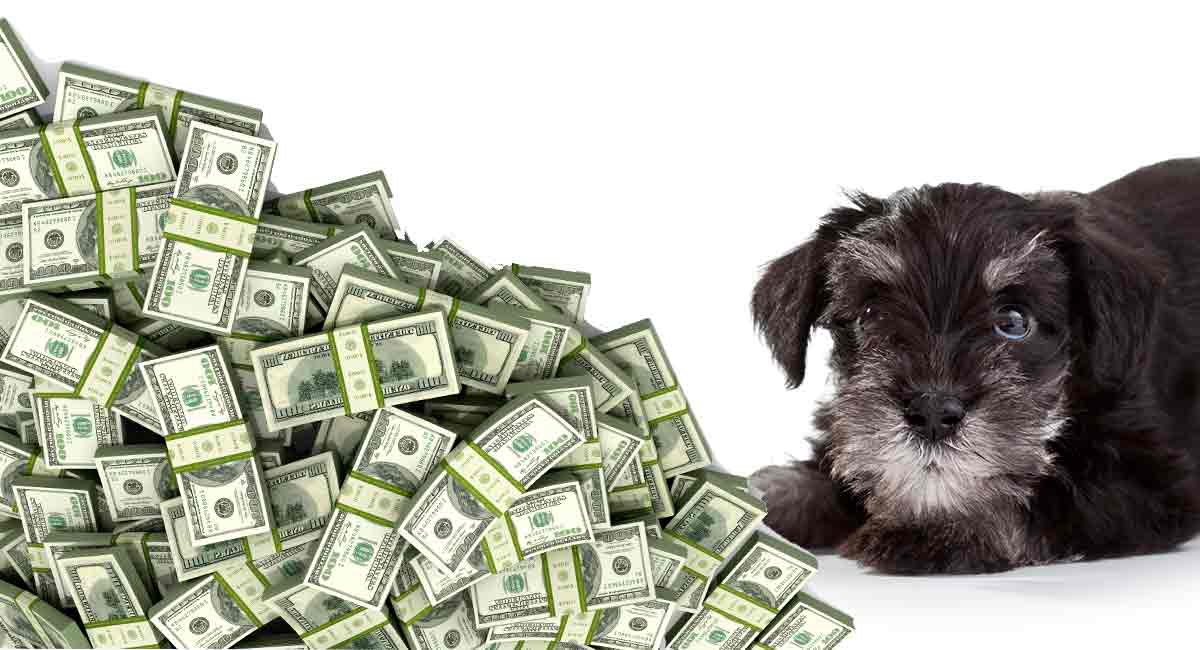 The upfront cost of buying a Miniature Schnauzer will vary depending on where you go to get your puppy and whether or not he is show quality. On average, most Mini Schnauzer puppies sold from breeders will cost between $500 to $2,7000 while dogs from shelters cost anywhere between $50 to $300. The first year after getting a smaller puppy like the Miniature Schnauzer is usually the most expensive for pet parents, with costs averaging $2,674. Which is scarily negligible compared to the lifetime cost of raising and caring for you pet.
Contents
The incredibly playful, intelligent, and adorable Miniature Schnauzer is a definite hit in the dog world, and it's easy to see why. Tiny versions of the loyal and obedient Giant Schnauzer, these little guard dogs are full of personality and offer lots of love and joy to those around them. But they do come with a hefty price tag, and it's not just about your puppy's initial price.
The Cost Of Breeding
It is a well-known fact that buying a purebred Miniature Schnauzer from a reputable breeder will cost you a pretty penny. To better understand why so many dog breeders will typically charge more than local pet stores or backyard sellers, we must first take a look at the process.
On average, the process of breeding and then raising a litter of puppies can cost a professional breeder several thousand dollars in veterinary bills, stud fees and health tests. Not to mention the cost of feeding the little cuties once they are born.
And can you even put a price on all the hours of care and sleepless nights that come with a new litter?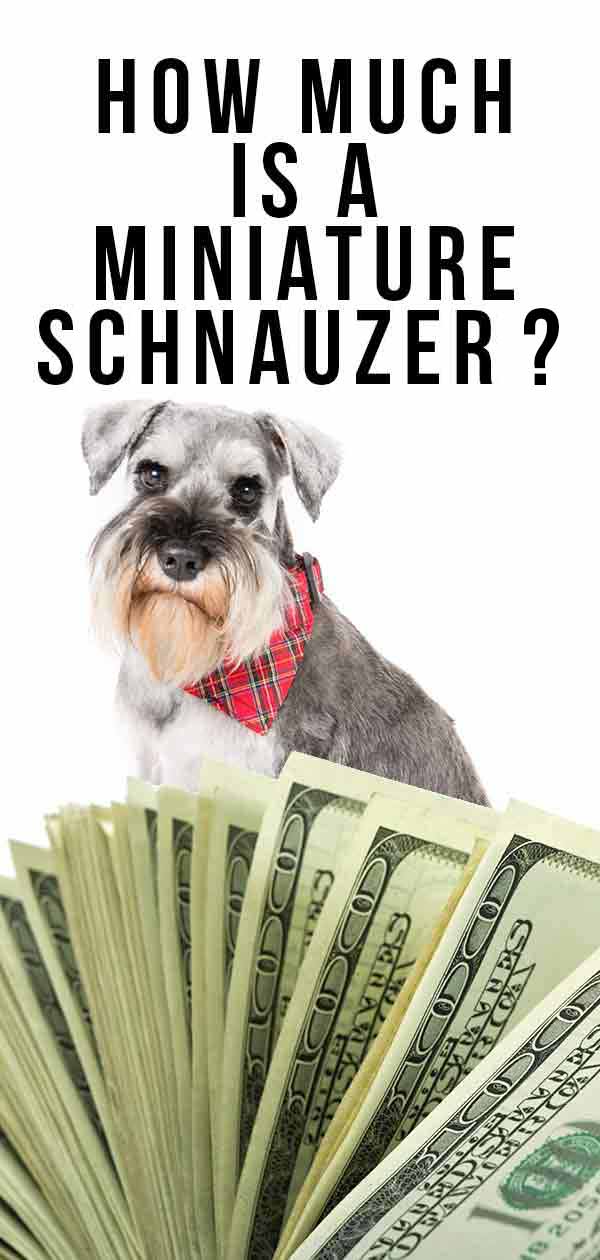 Expensive Vs Low Price Puppies
Puppies are cute, fun, and a big part of what has become a billion-dollar industry. And anything that makes lots of money usually attracts money-hungry sellers trying to make a quick buck. The unfortunate reality is that many people get involved in the pet business with no regard to the pets, their health, or the families the pets are being sold to.
Underground organizations like puppy mills are designed to create product quickly and through the cheapest means possible. This means that dogs are being bred and sold quickly and sloppily without undergoing the necessary health checks. Often whilst also living in terrible conditions. The long-term costs when it comes to health care and temperamental issues, could have devastating effects down the road.
What About Rescue?
Adopting an adult dog is almost always cheaper than buying a puppy. There are lots of benefits like knowing their personality from the outset and helping a dog in need. But the downsides are unpredictable past behaviors, and not knowing if your pup is truly pure bred. You'll also find many shelters won't give dogs to families with small kids.
What Is the Cost of a Miniature Schnauzer Puppy?
On average, Miniature Schnauzer puppies sold from breeders can cost between $500 to $2,700. Most responsible breeders will have health screened their puppies. They will be able to offer certificates and other forms of paperwork that prove this.
Pet vs Show Dogs
You can get lower cost puppies by ensuring your puppy is not show quality. Puppies destined for the ring are usually much more expensive than those bred for companionship.
Upfront and Monthly Costs
The upfront cost of buying a new puppy is just the beginning, and Miniature Schnauzer puppies are no exception. The monthly and annual expenses of owning a pet will last for the pet's entire lifetime. It all adds up: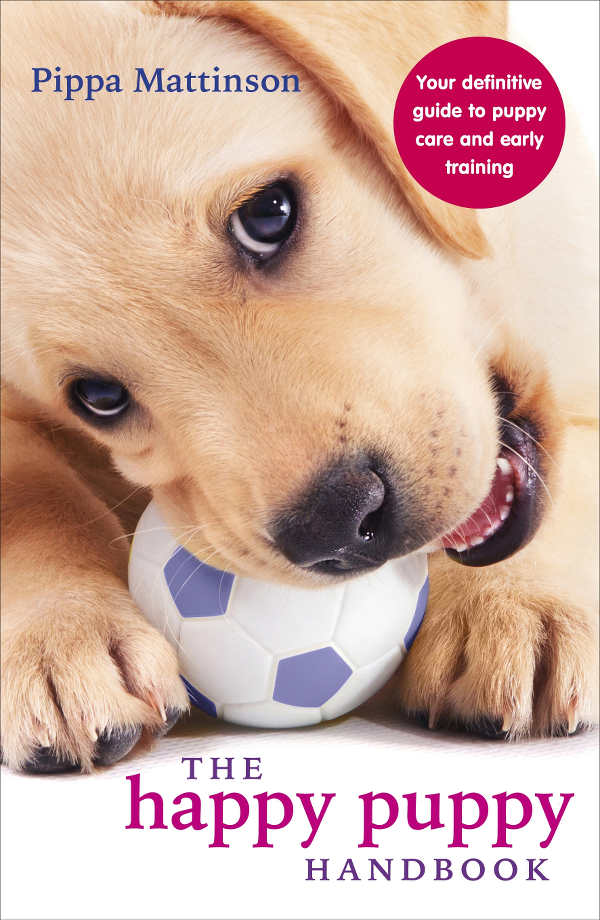 dog food
dog treats
medical costs
bedding, toys, and other supplies
training and boarding
grooming
$250 per month is not an unrealistic amount to budget, although some months will be much cheaper and others far more pricey.
The Lifetime Cost Of A Dog.
Estimates vary hugely but they mostly settle around $23,000.