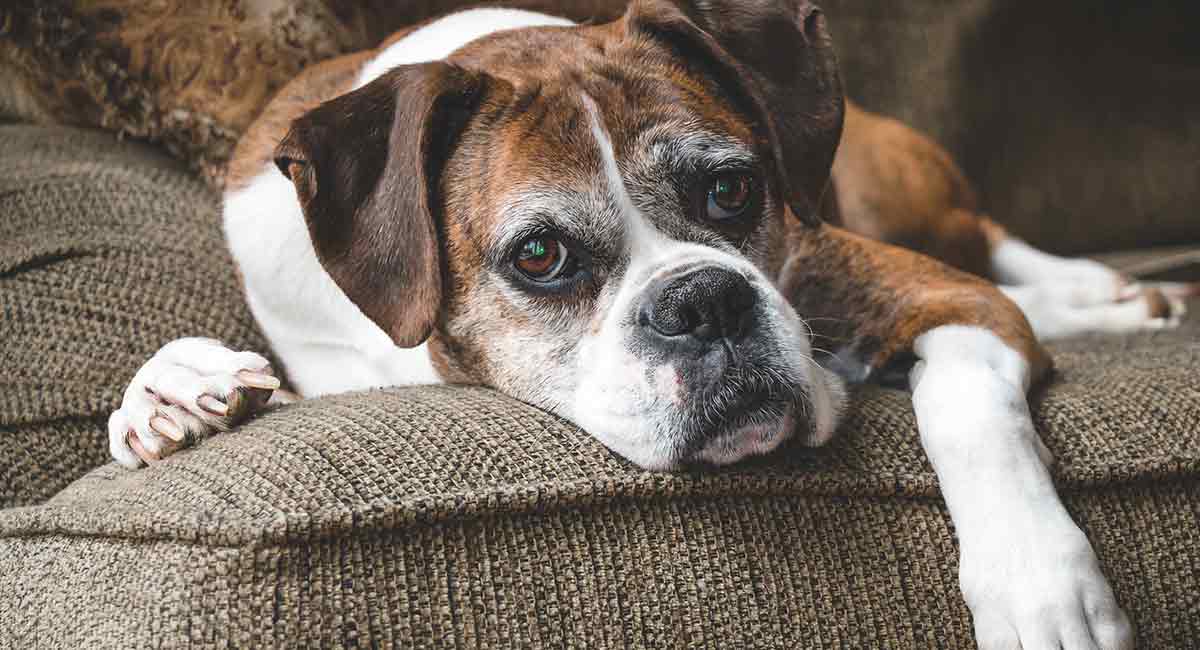 Do Boxers shed? Whenever you plan to buy a new dog you should think about the mess they might leave.
Boxers are certainly a charismatic breed, but before deciding they're the right dog for you, it makes sense to do your research.
This includes looking at things like their size, temperament, ease of training, and health.
You might also want to consider how much time it will take to groom these enthusiastic and intelligent dogs.
Thinking ahead and being aware of how often you'll need to groom a particular breed can help you make the right decision about bringing a new dog home.
Of course, when thinking about grooming expectations, it's also important to make sure you're aware of how much a particular breed sheds, and how to deal with this.
In this article, we'll be taking a look at the bouncy Boxer.
Does their coat require any special care? Do Boxers shed? If so, how much?
Our guide to shedding boxers will prepare you for bringing your Boxer home.
Do Boxers Shed?
Boxers do shed their coats, as does almost every single breed of dog (apart from the ones with no hair!).
That even includes those breeds, such as Poodles, which are sometimes marketed as both non-shedding, and hypoallergenic.
Let's take a look at exactly why dogs shed their coats, and whether there's a difference between breeds.

Why do dogs shed?
If you're new to dog ownership, you may not be familiar with the term "shedding", so we'll start at the very beginning.
Just like humans lose their hair as it finishes growing, the majority of dogs undergo essentially the same process.
The growth cycle of dog's fur is made up of 3 main stages: anagen, catagen, and telogen.
Within the anagen phase, controlled growth of new fur occurs. During the catagen phase, the fur reaches the maximum length and stops growing. The telogen phase refers to when the fur is fully grown.
As a dog's fur or hair reaches the end of its growth cycle, it falls out. The scientific name for this stage is "exogen".
As the fur sheds, it has already been replaced by new fur underneath.
The amount shed, and at what time of year, depends on a wide variety of factors. This includes the breed of dog, their genetics, and the environment within which they live.
Let's take a brief look at each of those in turn.
Dog Breeds and Shedding
Some breeds of dogs are known to be heavy shedders. Others seem to hardly shed at all.
Even Poodles, which are well-known for being non-shedding, do in fact shed their coats too.
The difference is due to the fact that they have long, curly hair rather than short fur.
As hairs fall out, they become trapped in the Poodle's coat, giving the impression that they don't shed all that much.
Shedding can also be affected by a dog's environment, such as whether it lives inside or outside.
Some breeds, usually those with double coats, undergo two extra cycles of shedding, which usually coincide with spring and fall. This is called "molting" and can be quite spectacular!
It's tempting to think that this molting is a result of changes in temperature.
It's actually been found that this seasonal shedding is brought on by the change in the amount of daylight, as well as levels of the hormone melatonin.
Genetics and Boxer Shedding
Genetics plays a part too. The gene MC5R has been identified to affect the degree of shedding in a number of different dog breeds. There are two versions of this gene – the original,
ancestral, gene, and a newer version.
Dogs carrying two versions of the ancestral gene will have a high degree of shedding. Those with one of each will have a medium degree of shedding. Those with two copies of the newer version will have a low degree of shedding.
Another gene, RSPO2 is the gene responsible for the growth pattern, and quality of fur.
It's possible to carry out genetic tests to discover which genes a particular dog carries.
Now we know the reasons behind why all breeds of dogs shed, we can take a look at the Boxer in particular.
How much do Boxers shed?
Boxers have a short, single layered coat.
As such, they won't molt a large amount of fur like double-coated breeds. But the amount they shed may increase at this time of year.
In addition, Boxers will shed their coat little and often throughout the year.
So you won't find your house suddenly over-run by piles of fur in molting season. But you will notice fur shedding from your Boxer on a regular basis.
It's a good idea to become familiar with how much your own dog sheds, on average. Every dog is different, and their shedding patterns will be different as well.
Even two dogs of the same breed, from the same litter, can have different patterns of shedding.
Giving your Boxer a regular, thorough brush will help you keep track of what's normal for them. Once or twice a week should be enough for this breed.
If it seems like your dog is shedding more than usual, this can be a sign of an underlying medical issue, stress, or a nutritional problem.
In this case, it's best to talk to your vet and seek their advice.
Dealing with Boxers shedding
As a short haired breed, dealing with your Boxer's shedding is not a big job. You can't do anything to prevent your Boxer shedding. You can, however, be prepared for how to manage their shedding.
It's a good idea to organize regular grooming sessions for your dog. This is the best way to reduce the amount of fur falling off your dog as they shed.
You'll need a slicker brush to help lift away fur as it sheds, and a bristle brush to help smooth their coat and remove any stray hairs.
The Boxer's short coat is relatively efficient at repelling dirt. So they don't need many baths, but a monthly bath could be a good idea.
As well as grooming, a bath can also help to remove your Boxer's fur as it sheds.
A combination of regular grooming sessions and regular vacuuming of your house will help keep stray fur at bay.
Boxers Haircuts
It's very unlikely that you would ever have to consider giving your Boxer dog a haircut. Breeds with longer hair will be prone to matting, but Boxers are not.
Boxers do not tolerate extremes of temperature well. But you won't be helping them by trimming their hair.
Instead, make sure that in cold weather, they are kept inside where they can be warm and dry.
During the summer, Boxers can be prone to overheating if they exercise too much. So make sure they are kept well hydrated and have somewhere shady to cool down.
A cooling pad is also a good idea if you live somewhere that has particularly hot summers.
Do Boxers shed too much?
Even though boxers do shed, in terms of coat maintenance, Boxers are easy to care for.
A quick brush once or twice a week will help remove fur as it sheds.
But, some of the health conditions they suffer from are definitely cause for concern.
Whether this outweighs the benefits of their low-maintenance coat is a decision you'll have to make for yourself.
Boxer Health
There is a high incidence of congenital heart diseases within the breed.
A study conducted in Sweden in 2010 found that the Boxer also rates as one of the five breeds of dog with the highest mortality rate from cancer.
Other studies based in America found that cancer was responsible for 44% of deaths in this breed.
If you're considering bringing a Boxer puppy home, there's a wide range of health tests recommended by the American Boxer Club. You can read more about those tests in our full breed review of the Boxer.
It is worth mentioning, in any article about the Boxer breed, that this breed is known for having a brachycephalic face shape. This might make them look cute, but it also has serious impacts on their health.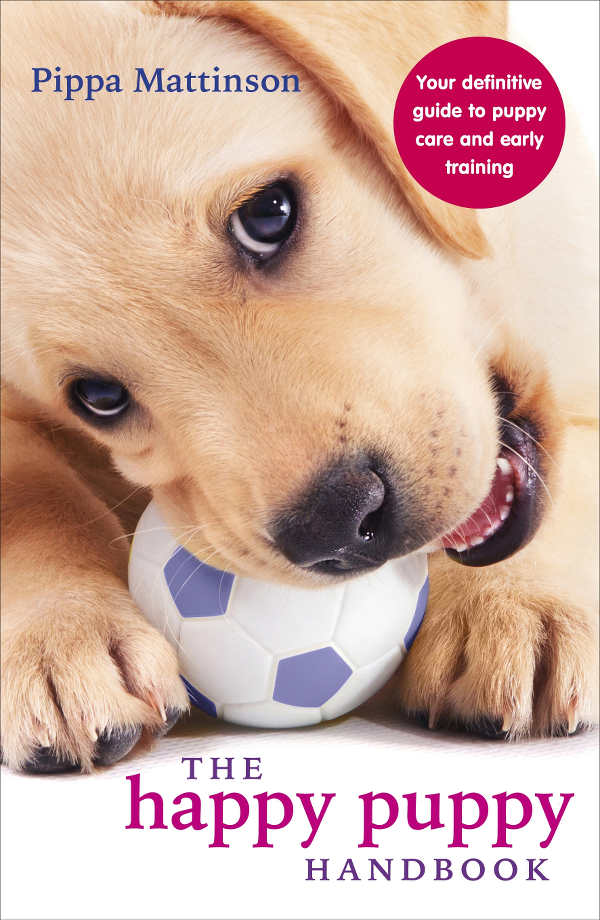 The shortened muzzle of brachycephalic breeds can cause breathing issues, eye problems, and more. Some dogs require surgery to help reduce these issues.
If you're considering a buying a Boxer puppy because of their lovely short coat and gregarious personalities, make sure you're fully aware of the increased health problems brachycephalic dogs can suffer from.
Our article which examines this issue in more detail can be found here.
Do Boxers Shed – Summary
All dogs shed, but Boxers are classed as a low-shedding breed. Their coat is relatively easy to manage.
However, you may decide that their associated health risks are too great a trade-off to justify this benefit.
We'd love to hear about your own experiences with Boxer dogs and their shedding. Let us know in the comments below.
References and Resources
Chetboul et al. 2006. Congenital heart diseases in the Boxer dog: a retrospective study of 105 cases (1998 – 2005). Transboundary and emerging diseases.
Fleming et al. 2011. Mortality in North American dogs from 1984 to 2004: An investigation into age, size, and breed-related causes of death. Journal of Veterinary Internal Medicine.
Bonnett and Egenvall. 2010. Age patterns of disease and death in insured Swedish dogs, cats, and Horses. Journal of Comparative Pathology.
Dobson. 2012. Breed-dispositions to cancer in pedigree dogs. ISRN Veterinary Science.
Campbell. 2004. Small Animal Dermatology Secrets. Hanley & Belfus.
Parker et al. 2010. An insertion in the RSPO2 gene correlates with improper coat in the Portuguese Water Dog. Journal of Heredity.
Excessive shedding in dogs. PetMD.
Muntener et al. 2011. The canine hair cycle – a guide for the assessment of morphological and immunohistochemical criteria. Veterinary Dermatology.
Testing of dogs: shedding MC5R. Genomia.