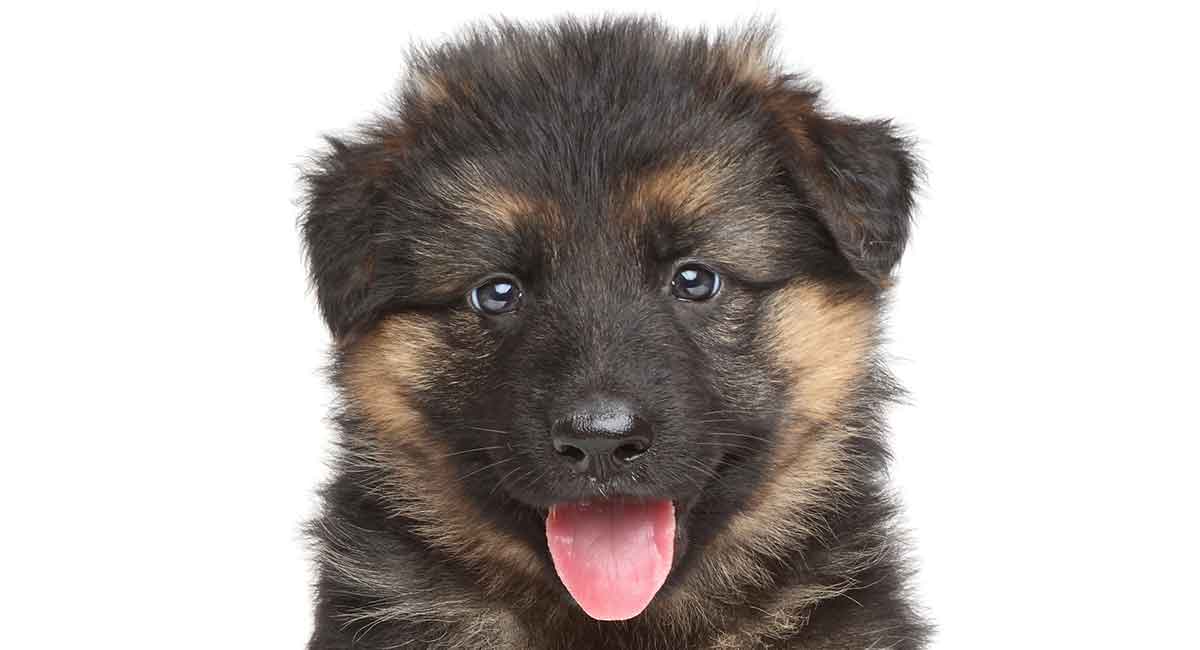 Baby German Shepherd Dogs are born deaf, blind, almost immobile, and completely dependent on mom. But your newborn German Shepherd puppy will develop rapidly over the first few weeks. They gain weight, open their eyes and ears, and are soon rushing around, falling over each other and starting to wrestle and play. By the time they're ready to leave mom at 8 weeks, they weigh 13-15lb on average, and have already learned lots of important social skills too.
Contents
German Shepherd Dogs are one of the most popular dog breeds out there at the moment, with many devoted fans. They can be large and imposing as adults. But, like every breed, they have a cute puppy phase that many fall in love with.
However, since most puppies are bought at 8-12 weeks old, most of us miss out on this magical period of their lives. So what happens during those first important weeks? In this article, we will be taking a look at the German Shepherd's development from their birthday to 8 weeks old!
A Baby German Shepherd Is Born!
A typical German Shepherd litter consists of around 4-8 puppies. The mean average, according to a study performed in 2006, is 6.
When they are first born, they will still have an umbilical cord attached and may be covered in amniotic fluid. Their mother should chew off the umbilical cord and spend the first few hours cleaning their pups.
Then mom will focus on keeping her newborn pups warm while allowing them to nurse.
At this stage, German Shepherd puppies will just sleep and avoid expending energy. They will frequently nurse from their mother.
Newborn German Shepherds
When baby German Shepherd puppies are first born, they are completely dependent on their mother.
Their ears and eyes will be closed and they will be unable to regulate their own body temperature efficiently.
They'll lack teeth and will rely on their mother's milk as their only source of nutrition.
A coat should be present, and the color will depend on the genes they have inherited from their parents. Black with tan markings is the most common for this breed.
Additionally, they will be relatively immobile. They will be unable to properly support their own weight. Therefore, they will commonly crawl on their stomach to move about.
They will also be unable to urinate or defecate on their own. Stimulation from their mother will be required to help them go to the toilet.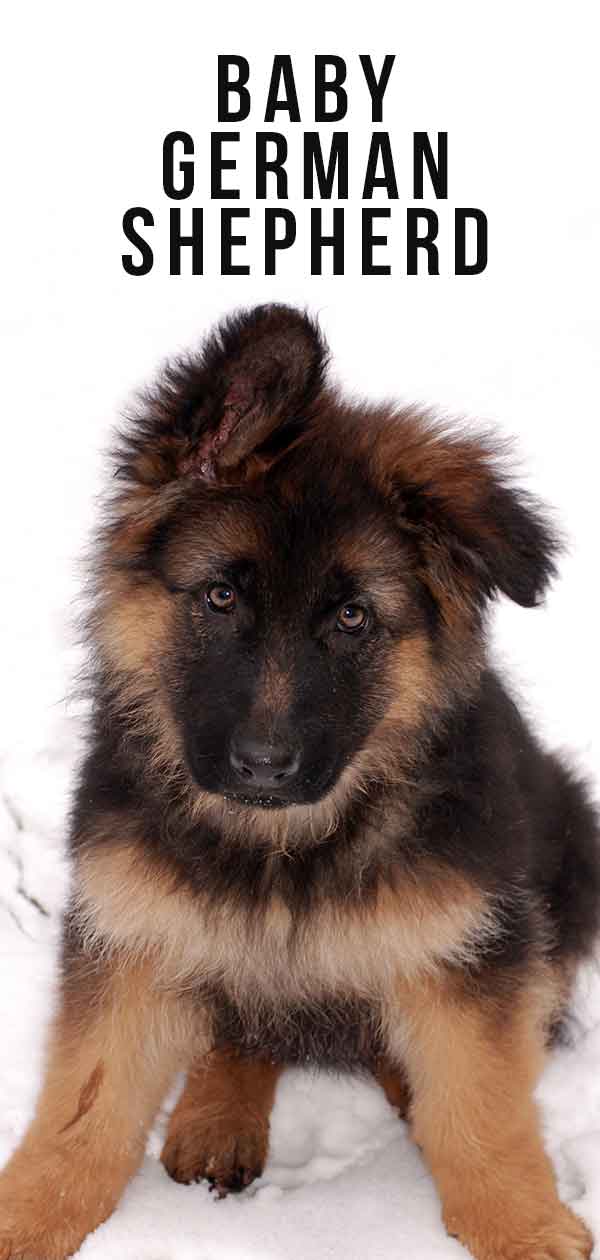 One Week Old Baby German Shepherd
In the first week, the puppies should bulk up significantly and double their birth weight.
However, there will not be much change in their behavior. They will still primarily be focused on nursing and sleeping.
To help themselves stay warm, the puppies will normally cuddle close to each other, except for when they are in a hot environment.
At this stage, they will still be blind and deaf.
Two Week Old Baby German Shepherd
During their second week of life, these puppies hit an important milestone!
It's at this time the baby German Shepherd's eyes will begin to open for the first time. While they are still unable to see very well, this is a big step.
Eyes should open for the first time at around 10-14 days of age. They will appear blue in color, but this will change into brown as they develop.
They may become a little more inquisitive about their surroundings with their new-found eyesight, and may begin to crawl around a little more.
A 5-10% increase in body weight is to be expected during this week, as they continue to grow rapidly.
Three Week Old Baby German Shepherd
At three weeks of age, we enter a period of rapid change within the baby German Shepherds. We can expect to see them make some big steps at this stage.
Firstly, at around 14-18 days old, their ears should begin to open for the first time. They should now be able to both see and hear, though not too clearly.
Their senses will continue to develop over the coming weeks. It's worth noting that this is around the time their eyes will begin to transition from the cloudy blue color to brown.
They will begin to be able to stand and support their own weight. Walking may still be tough, though! They will likely be pretty wobbly.
You can also expect to see their baby teeth come in at around this time. While they still get the majority of their nutrition from their mother, they will begin to show interest in solid food.
They will begin to become more independent at this age, being able to urinate and defecate on their own.
Beginning Of Socialization
With their sight and hearing, they are likely to show a little bit of adventure and courage for the first time, exploring their surroundings as much as their unsteady gait will allow them.
This milestone also marks the beginning of the socialization period, a critical phase of their development. Things learned now can shape their personality and behavior for the rest of their lives.
They may engage the other puppies in clumsy play and show body language such as tail wagging for the first time.
Four Week Old Baby German Shepherd
By this age, the German Shepherd puppies should be fully into the socialization period.
They will form relationships with their den mates, their mother, and humans.
This stage is critical in getting the puppies used to humans. This can be achieved by gently exposing the puppies to human presence and contact so that they can see that they are no threat.
While their brains are still very much in development, they are still able to learn some simple concepts at this stage. Crate and potty training can begin at this age.
They should now be able to walk pretty well. This mobility will allow them to further play with their family and be even more curious about their surroundings.
On top of this, their baby teeth should now be fully formed and the weaning process should be fully underway. They should be offered soft but solid food.
Five Week Old Baby German Shepherd
At this age, the German Shepherd puppies will continue to grow in size, social ability, and mobility.
They may begin to show signs of more complex social behaviors towards their other den mates, and they should learn important skills like bite inhibition.
The socialization process should continue, with the puppies gently being exposed to new people, sights, and sounds.
The German Shepherd babies will also be further weaned off the mother at this time, slowly moving onto a fully solid diet.
Six Week Old Baby German Shepherd
At this age, you will begin to see the puppies become even more independent of their mother.
While they are still not ready to leave the den, it is around this time that they will become fully weaned off their mother's milk and move onto puppy food entirely.
Six week old puppies are gaining social skills rapidly, and love to play with people and each other.
From this age onward, German Shepherd's will put on 1.5-2.5 pounds a week in body weight and continue to get bigger.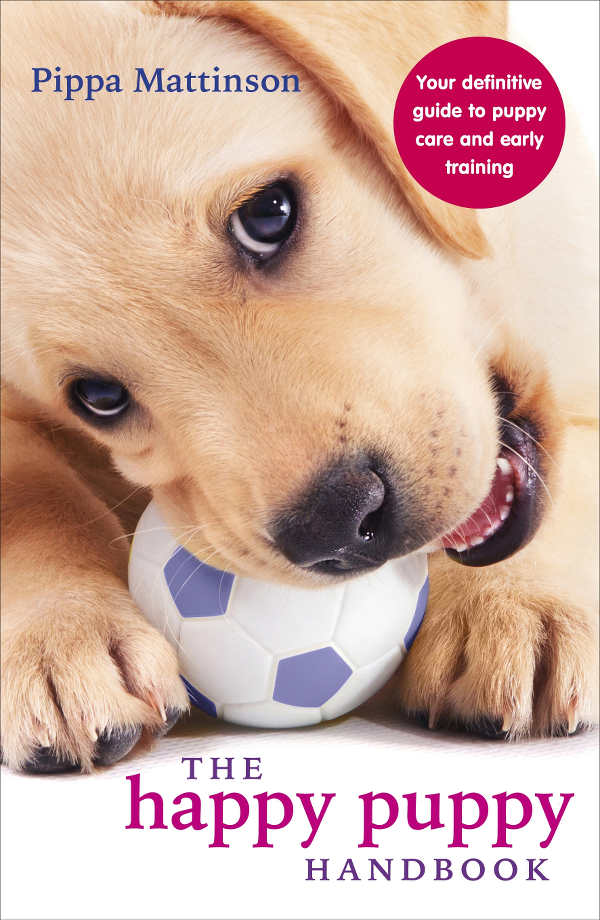 Seven Week Old Baby German Shepherd
When we move into the seventh week of their life, a new significant phase of development starts to begin: the fear period.
While this sounds disconcerting, it merely means that this is the time that many puppies begin to show fear towards new things, rather than curiosity.
Things that the puppy may find scary or uncertain during this time can make for big changes in their personality throughout life.
For example, if a puppy has a bad experience with a human at this stage, it may lead them to becoming fearful and distrustful towards people for the rest of their life.
This is why gently exposing the puppies to humans and common sights and sounds beforehand is important. By preemptively socializing the puppies with humans, we can help this period run smoother.
Eight Week Old Baby German Shepherd
At this age, the German Shepherd puppies are ready to be homed!
The puppies will have reached weights of around 13-15 pounds and should be around 6-9 inches tall. Their ears will lie flat but should begin to become erect and upright over the coming weeks.
They will be fully independent of their mother at this age. They should be completely weaned, with some basic training and socialization.
From here, new owners are expected to continue to train and socialize them, as they are still within a critical period of development. Potty training and dealing with the German Shepherd's mouthiness are key.
New owners will also need to continue to ensure the German Shepherd puppy is fed a good, nutritionally balanced diet. For more information, you can check out our full puppy development guide here.
And make sure you also take a look at this guide to bathing a puppy!