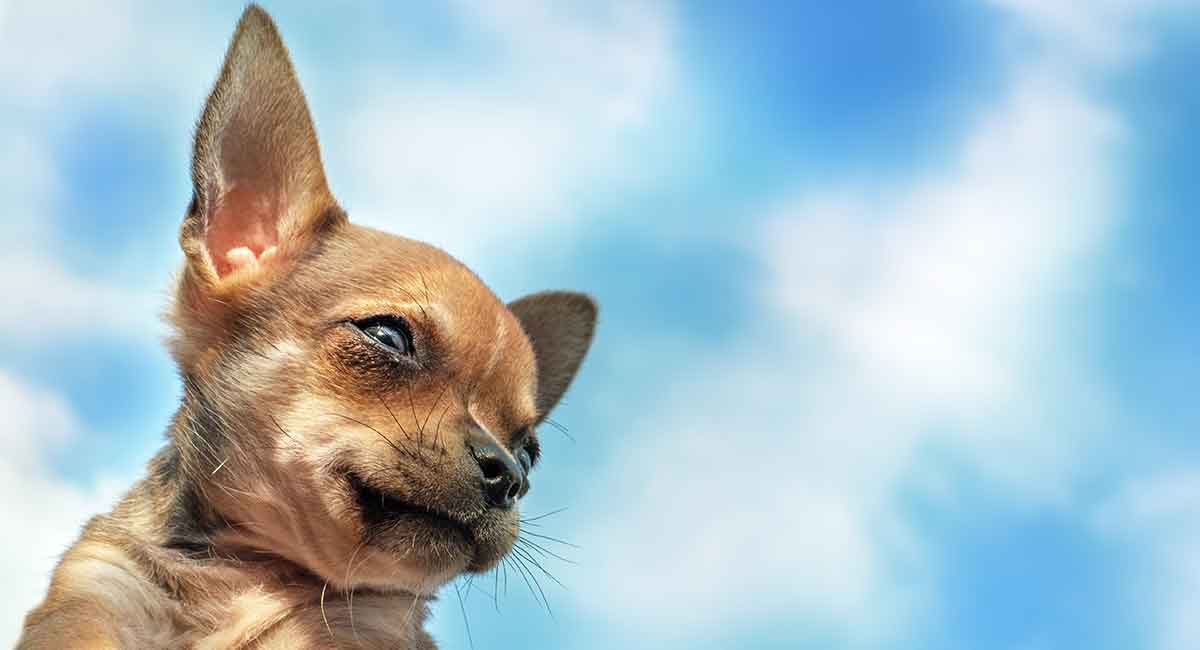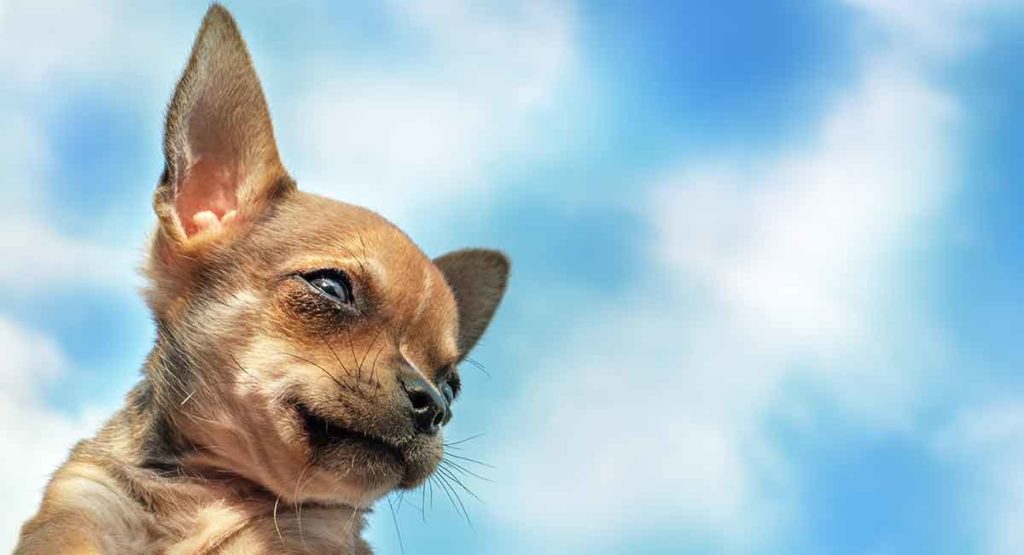 Apple Head Chihuahuas are confident, sassy and bold, affectionate with their families but very independent. They are one of two types of Chihuahua. The Apple Head Chihuahua has a round head with a 90 degree ridge where the nose meets the forehead. A Deer Head Chihuahua has a more oval, longer head with a more gentle 45 degree stop between the muzzle and brow. The shape of the Apple Head Chihuahua's cranium causes their eyes to appear wider and bulge out slightly, and can cause the soft spot on their head not to close. Today we'll compare the Apple Head Chihuahua with the Deer Head Chihuahua, and help you to decide which is the best fit for your family.
Contents
Have you ever heard of the Apple Head Chihuahua or the Deer Head Chihuahua? Have you been wondering what the difference is between the two? The tiny Chihuahua is a famous toy breed, with a miniature stature superseded by a massive personality! But did you know that many traits of your Chihuahua could depend on whether or not he is an Apple Head or a Deer Head?
Apple Head Chihuahua vs Deer Head Chihuahua
Chihuahuas are divided into two unofficial types called the Apple Head Chihuahua and The Deer Head Chihuahua. The only two official Chihuahua types are the long coat and smooth coat varieties. Still, these clubs do mention that, by breed standard, the Chihuahua should have an "apple dome" shaped head.
So, what is the difference between the Apple Head Chihuahua and the Deer Head Chihuahua?
Apple Head Chihuahua
Has a round head that is shaped like an apple
Has a 90-degree angle known as a "stop" where the muzzle meets the forehead
Deer Head Chihuahua
Has a longer head and larger ears like a deer
Has a 45-degree angle where the muzzle meets the forehead
And while the above-listed characteristics are perhaps the quickest ways to tell an Apple from a Deer Head Chihuahua. But there are many more traits unique to the Apple Head Chihuahua that make him stand out.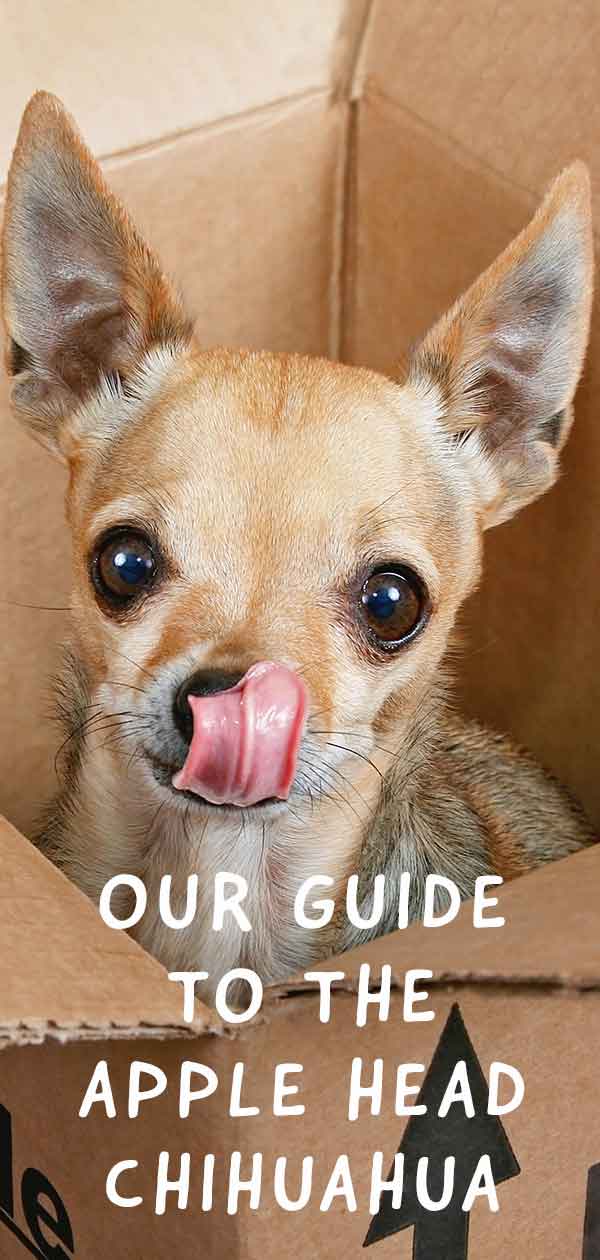 Chihuahua Breed Type Origins
The National dog of Mexico, the tiny Chihuahua is an ancient breed whose tale seems to be as old as time. Ancient artifices world-wide depict Chihuahua-type dogs, proving they have been a favorite amongst even the earliest aristocrats of human history. But how did the Chihuahua become associated with Mexico? Truth be told, no one knows. Likely descendants of the ancient Techichi, it was once thought that the tiny dog creations were eradicated during the conquest of Cortez.
Luckily, the resilient little breed managed to survive in isolated villages, where he was discovered by Americans in the 1800's. Most of these small dogs were discovered in Chihuahua, and thus the breed became known as the Chihuahua dog.
Apple Head Chihuahua Appearance
Apple Head Chihuahua dogs also known for their erect ears, expressive faces, and intelligent, protruding eyes. Along with his 90-degree sloping forehead, which is commonly described as making a perfect L shape when viewed from the profile, the Apple Head is distinctive. He also has a longer jawline and shorter neck than the Deer Head.
Apple Head Chihuahuas are also known for their "bulging" eyes and shorter legs. Furthermore, practically all Apple Head puppies are born with a soft spot called molera. This closes around the age of three or four months.
How Big Are Apple Head Chihuahua Adults?
While there are differences between the Apple Head Chihuahua and the Deer Head Chihuahua, there are also lot of similarities. For instance, these are both small Chihuahua dogs that weigh no more than six pounds and stand only 5 to 8 inches tall. So, a fully grown Apple Head Chihuahua is going to be quite small.
Apple Head Chihuahua Colors and Coats
Both the Apple Head Chihuahua and the Deer Head Chihuahua can come with a smooth or long coat. And while fawn is the most common Chihuahua color, their coats can come in six color varieties, including:
Black
White
Fawn
Chocolate
Cream
Gold
Deer Head vs Apple Head Chihuahua Temperament
The Apple Head Chihuahua temperament is relatively charming and adorable, just like the Deer Head. According to breed enthusiasts, the Chihuahua, in general, is a pleasant little dog who knows how to charm his way into just about anyone's heart.
Still, this is a dog who needs proper socialization while young, and lots of obedience training, as he is very intelligent and can be somewhat bossy if not properly trained.
And while the Apple Head Chihuahua does well in family settings with older children, he is not recommended for very young children. This is particularly due to the Apple Head Chihuahua's small size and fragility.
Apple Head Chihuahua Lifespan
With a life expectancy of 14 to 16 years, the Apple Head Chihuahua does face a few more health concerns than his Deer Head Chihuahua counterpart.
Health Concerns
Still, both the Apple Head Chihuahua and the Deer Head Chihuahua can be prone to heart problems such as patent ductus arteriosus and mitral valve disease. As well as eye disease, patellar luxation, and idiopathic epilepsy.
Due to his apple shaped head and that sharp, 90-degree angle the Apple Head dog is famous for, he is more prone to Brachycephalic Airway Syndrome. Brachycephalic Airway Syndrome can cause breathing issues such as discomfort, snoring, sleep apnea and more.
The Apple Head Chihuahua is also more susceptible to dental issues and ocular issues, including eye injury and eye infection due to his skull shape and protruding eyes.
Apple Head Chihuahua Training and Exercise
As previously mentioned, the Apple Head Chihuahua will need plenty of early socialization and obedience training beginning in puppyhood to help ensure he grows up into a well-behaved adult. We always recommend the positive reward system and praise technique when it comes to training your Apple Head Chihuahua.
This is a breed who is eager to please and will not want to disappoint you, so he is likely to respond best to cues that you are happy with him! As far as exercise, the Apple Head Chihuahua will need a moderate amount of exercise every day.
Though he is small, he is an active and energetic little dog who will enjoy playing in a safely fenced in backyard or running around the house with you. Brisk walks will also suit his exercise needs nicely.
What To Feed An Apple Head Chihuahua
All small dogs do best on a high-quality dog food specified for their age, weight, and activity level. This means that the Chihuahua will thrive on dog foods with meat proteins listed in the first few ingredients.
Also, be sure that the dog food is geared towards smaller breed dogs, as they develop differently than larger breed dogs and require different nutrients. Your Apple Head Chihuahua will also need access to fresh water every single day and treats should be given during training, but in moderation, as they are often high in calories.
Are Apple Head Chihuahuas Good Pets?
The Apple Head Chihuahua is certainly a canine favorite. Still, he is prone to some certain health issues and may not be the best choice for families with very young children. He also requires a good amount of early socialization and obedience training in order to grow up into a well-rounded and adaptable adult dog.
If you have the time and patience to train and attend to the unique needs Apple Head Chihuahuas have, then this may be the dog for you. Also, if you are planning to show your Apple Head Chihuahua, keep in mind he is the only type accepted by major clubs.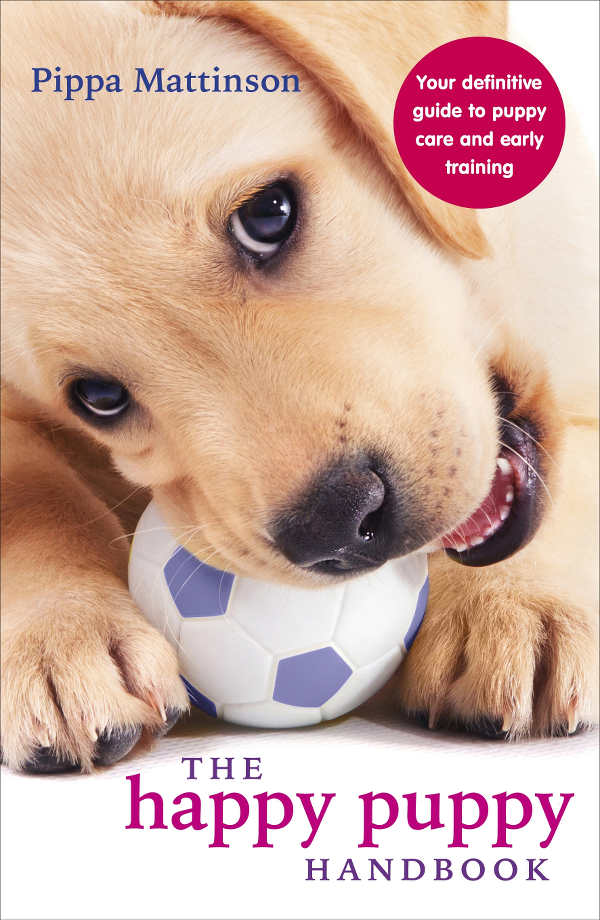 Apple Head Chihuahua Puppies
If you are interested in an Apple Head Chihuahua puppy, then we would like to help you find the healthiest Chihuahua possible. When going through a breeder, always make sure you do plenty of research. There are a number of sources available who claim to sell healthy Chihuahua puppies, but not all of them are reputable and responsible.
Keep in mind that reputable breeders will understand the importance of responsible breeding practices and will have previously health screened their litters. Therefore, they will be able to offer you certificates proving their dogs are healthy and ready to be purchased.
How Much Do Apple Head Chihuahua Puppies Cost?
Well, when going through a breeder, you can expect to pay anywhere from $500 to over $1000 on your Apple Head Chihuahua puppy, with prices being higher if the parent dogs are show quality. If you want to rescue an Apple Head puppy from a shelter, most adoption fees will typically be around $50 to $100.
Shelters will also usually cover the first veterinarian trip, ensuring your rescue Chihuahua is up to date on his vaccines and is ready to be adopted by you.
If you're on your way to opening your home to an Apple Head Chihuahua, we wish you the best of luck and hope that he brings you years of joy.
Share your thoughts and experiences with the Apple Head Chihuahua in the comments below!
Readers also enjoyed
References