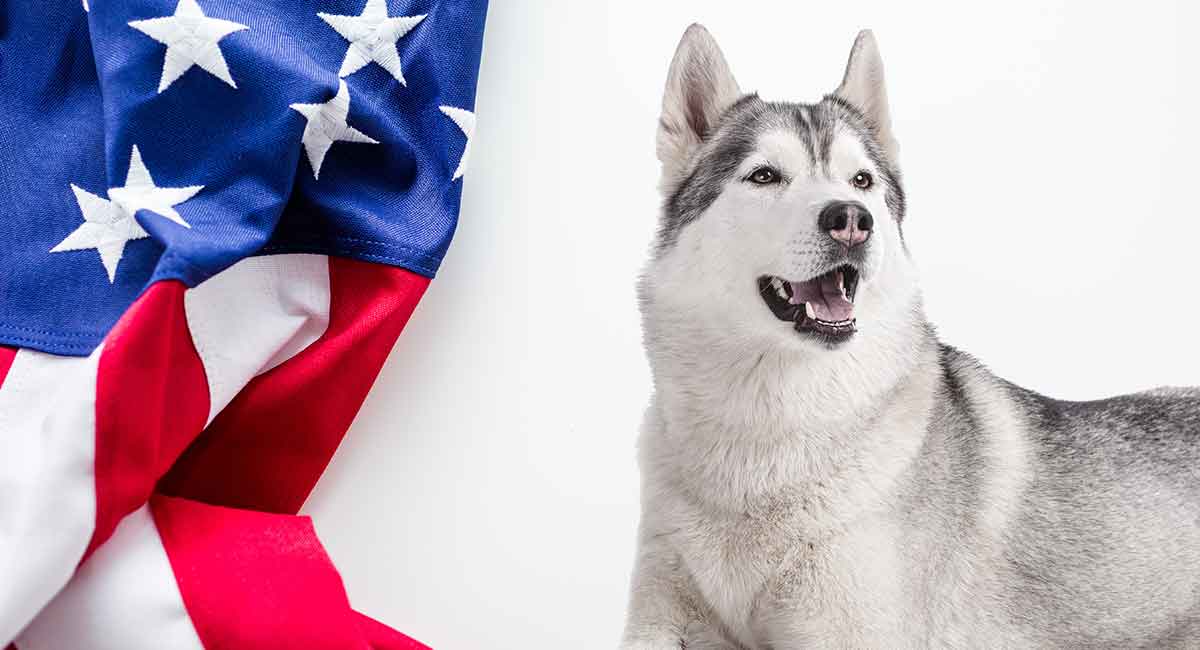 The All-American Husky – is there really such a dog? We will look at Huskies in the USA, and other fluffy breeds which cause confusion.
Let's begin!
Where Does the American Husky Come From?
To understand where the American Husky comes from, we first must understand what an American Husky is.
While there is no real term or breed called the American Husky, there are dogs that are Husky-ish who hail from America.
The closest dog to an American Husky would have to be the Alaskan Husky. They are not officially recognized by any breed club or organization but are still considered a breed by many.
The Alaskan Husky, indigenous to the United States, was bred primarily for pulling. He is an all-around sled dog who is the top choice among professional sled racers worldwide.
Another all-American sled dog that some may confuse for an American Husky is the Alaskan Malamute.
Originally from Alaska, the Alaskan Malamute is very similar to the Siberian Husky in terms of coat color, build, and performance.
Unsurprisingly, historians have discovered that the Alaskan Husky, the Alaskan Malamute, and the Siberian Husky share a genetic connect and are likely descendants of the ancient Chukotka Siberian sled dogs.
Still, that doesn't mean the three dogs are one and the same.
So, what makes these two "American Husky" type dogs so unique?
Let's learn some fun facts about the Alaskan Husky and the Alaskan Malamute and talk about why some might consider these breeds to be American Huskies.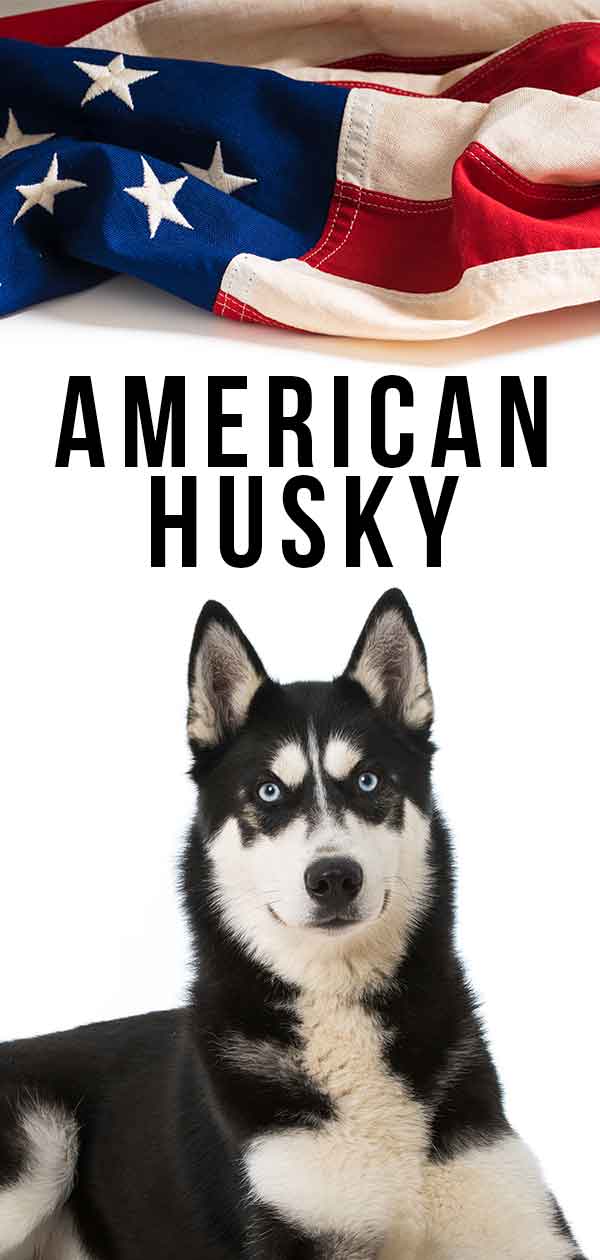 Fun Facts About the American Husky
Did you know that the Alaskan Husky is the most popular choice for sled racing?
In fact, the purebred Husky is no match for the Alaskan Husky's strength, stamina, and speed!
The Alaskan Malamute is another dog often confused for an American Husky, and he is considered one of the world's most primitive dogs.
He is large, big-boned, and closely resembles an Arctic Wolf both in appearance and in performance.
Thirsty for more? Let's learn about the appearance of these American Husky dogs and what makes them different from the Siberian Husky.
American Husky Appearance
As we mentioned, there is no such thing as a true American Husky.
Still, we can consider the Alaskan Husky to be America's version of the Husky breed, so let's take a look at what makes him stand apart.
For starters, the Alaskan Husky is a medium-sized dog whose coloring and coat can vary. While some Alaskan Huskies may look very similar to Siberian Huskies, others can look nothing like a Husky at all.
Weighing between 35-60 pounds, the Alaskan Husky is typically smaller than the Siberian Husky and has a short or medium coat.
They have erect ears, a long tail, and eyes that can be blue, brown, or even green!
The Alaskan Malamute, on the other hand, looks very similar to the Siberian Husky, although he is larger, and his tail has a distinct curl up towards his back.
Standing 23-25 inches tall and weighing 75-85 pounds, this American Husky dog is big-boned, with a dense coat that comes in a variety of colors.
His ears are erect, and he has sweet, almond-shaped brown eyes.
Both of our American Husky dogs have thick, double layer coats that are weather resistant and meant to protect them from different elements.
American Husky Temperament
One of the great things about Husky dogs, in general, is their temperament. These dogs were bred almost as equals in their early working days and were considered vital to their human pack.
Athletic, even-tempered, playful, and outgoing, the American Husky is a wonderful family dog who enjoys being with his people and gets on well with other household pets.
Still, it is important to properly train and socialize a Husky, as they can be stubborn and prone to dominant behavior.
We should also note that an under-exercised American Husky dog can quickly become bored and depressed, which can lead to undesirable and even destructive behaviors.
Training Your American Husky
All dogs will need to be trained from an early age. Training consists of socialization, obedience training, and exercise.
As we mentioned, an under-exercised dog can end up behaving poorly, even if he has been well trained and is typically well-mannered.
Positive reinforcement has been shown to work best when it comes to training dogs. This method involves treats, plenty of praise, and lots of patience.
Huskies are intelligent and playful and will enjoy making you proud. However, Alaskan Malamutes especially can have an independent streak and will require consistency and a firm but loving hand.
You can check out some of our favorite training guides here.
The Alaskan Husky, on the other hand, can have a temperament that varies dependent on the other breeds he is mixed with.
However, for the most part, it is said that the Alaskan Husky has a very similar temperament to the Siberian Husky. This means he is affectionate, playful, and very friendly.
And while American Husky dogs need plenty of exercise, you should be careful not to over-exercise them, as these dogs can sometimes be prone to joint issues.
Speaking of joint issues, let's talk about the health of American Husky dogs.
American Husky Health
American Husky dogs, on average, can live to be between 10 and 14 years old.
For the most part, Husky dogs are healthy. However, health tests can help a prospective owner have a better understanding of their dog's overall vitality.
We should also note that the Alaskan Malamute, in particular, can be prone to the following:
Hip dysplasia
Elbow dysplasia
Dwarfism
Hypothyroidism
Inherited polyneuropathy
Von Willebrand's disease
Day Blindness
Ear infection
Some of the health tests recommended for the Alaskan Husky and Alaskan Malamute include:
Hip Evaluation
Ophthalmologist Evaluation
Polyneuropathy DNA test
For the official breed club health statement on the Alaskan Malamute, click here.
Along with a healthy diet and proper exercise, maintaining a grooming routine for your American Husky dog can help to reduce health problems as well.
Since Husky dogs have thick, double layer coats, they will need to be brushed regularly with high-quality dog brushes and deshedding tools.
Luckily, American Husky dogs only need weekly brushing and occasional bathing. However, they will need their ears checked regularly for excess wax, moisture, or debris buildup. They'll also need their nails trimmed consistently to keep them from cracking or splitting.
Do American Huskies Make Good Family Dogs?
With early socialization, obedience training, and plenty of exercise, American Husky dogs can make wonderful family companions.
However, they can be prone to a high prey drive and will need plenty of exercise every day in order to stay happy and healthy.
The Alaskan Malamute, in particular, can be especially stubborn if not properly socialized and trained. He should be watched around smaller children, as he has been known to get somewhat pushy.
Still, American Husky dogs are social companion pets who love other dogs.
These are true pack dogs who want to be with their people and won't do well as outside dogs left to their own devices.
Intelligent, athletic, loyal, and loving, American Husky dogs will do best in homes with families who are able to offer them plenty of attention and exercise, and who have a securely fenced backyard.
Rescuing an American Husky
Rescuing gives you the chance to offer a dog in need a good and loving home. Additionally, many shelters will cover your dog's initial vet visit and provide updated vaccinations and a complete health screen.
Not to mention that adopting your American Husky dog from a shelter is going to cost you a fraction of what typical Husky breeders will cost you.
On average, most adoption fees are around $50 to $300.
Finding an American Husky Puppy
While rescuing is wonderful, many people opt to get their American Husky puppy from a breeder, which also has benefits.
Just be sure to do your research to ensure you are going through a reputable source and that your breeder has health screened your American Husky puppy.
For the most part, breeders of Husky dogs and similar breeds typically charge anywhere from $500 to $1500.
Raising an American Husky Puppy
Puppies are like newborn babies in that they need lots of attention and time, especially in their first few months of life.
Potty training your puppy doesn't have to be difficult or frustrating. We recommend using consistency, positive reinforcement, and following some of our puppy potty training techniques.
Click here for a list of all the things you will need when preparing for a new puppy!
American Husky Products and Accessories
Husky dogs are active, intelligent, and big. This combination means that they will thrive on a healthy, high-quality dog food specified just for them.
Visit us here to learn about the best dog food for Husky breeds.
And to make sure your American Husky dog is properly exercised, check out this list of the best leashes to keep your American Husky dog nice and healthy.
Last but not least, you'll want to make sure you keep your American Husky's thick coat in ship-shape. Check out this list of the best dog brushes for huskies!
Pros and Cons of Getting an American Husky
American Huskies are not a true breed, but rather a mix of breeds that are similar to the Husky dog.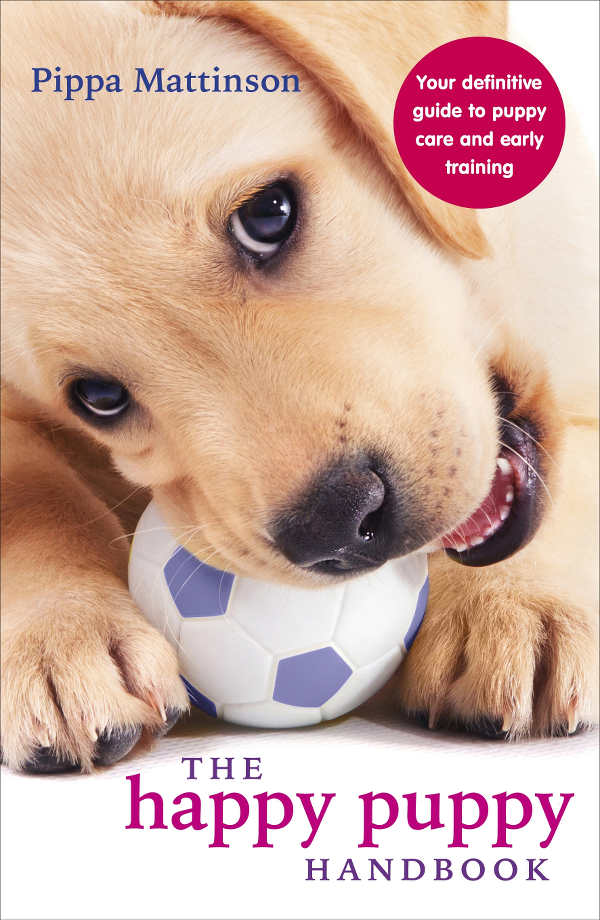 This article has primarily focused on two American breeds who share the closest genetic relationship to the Husky – the Alaskan Husky and the Alaskan Malamute.
With that in mind, let's go over some pros and cons of getting an American Husky dog.
The cons of getting an American Husky:
Highly active
Can be stubborn
Need consistent training and exercise
The pros of getting an American Husky:
Intelligent
Family-oriented
Loyal
Friendly
Outgoing
Similar Breeds
The Siberian Husky is an obvious choice for those looking for a similar breed to American Husky dogs. Although you might also want to take a look at the miniature Husky.
Of course, there are a number of dogs similar to the Husky, the Alaskan Malamute, and the Alaskan Husky that you may be interested in.
Some other breeds similar to Husky dogs:
American Husky Rescues
Interested in rescuing an American Husky dog?
Do you know of any American Husky rescues we forgot to mention? Let us know in the comments below!
Is an American Husky Right for Me?
If you are an active person or family who has a decent sized, securely fenced yard, and if you don't mind lots of shedding, then an American Husky dog might be right for you!
These athletic, loving, loyal American Husky dogs are unique, intelligent, and one of a kind.
Did this article help you to decide to investigate bringing home one of these fluffballs? Let us know in the comments!
References
Barbra van Asch, Ai-Bing Zhang, Mattias C.R. Oskarsson, Cornelya F.C. Klutsch, Antonio Amorim, Peter Savolianen, Pre-Columbian Origins of Native American Dog Breeds, With Only Limited Replacement by European Dogs, Confirmed by mtDNA Analysis
Heather J Huson, Heidi G Parker, Jonathan Runstadler and Elaine A Ostrander, A Genetic Dissection of Breed Composition and Performance Enhancement in the Alaskan Sled Dog, BMC Genetics
Benjamin F. Miller, Joshua C. Drake, Frederick F. Peeler lll, Laurie M. Biela, Participation in a 1,000-Mile Race Increase the Oxidation of Carbohydrate in Alaskan Sled Dogs, Journal of Applied Physiology
Tiffani J Howell, Tammie King, Pauleen C Bennett, Puppy Parties and Beyond: the role of early age socialization practices on adult dog behavior, Volume 6, pages 143-153
Nathan B Sutter and Elaine A Ostrander, Dog Star Rising: The Canine Genetic System, Nature Reviews Genetics, Volume 5, pages 900-910