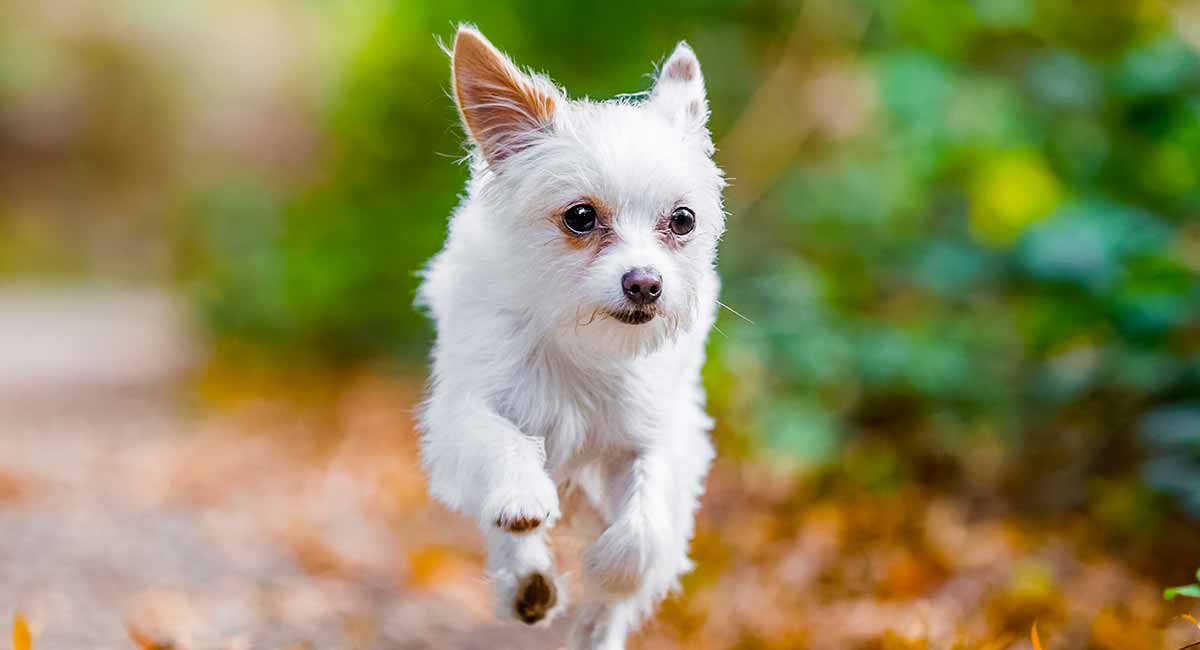 White Yorkies are small, fluffy and full of fun. They have a pale coat, which is missing those usually dark Yorkshire Terrier markings. White Yorkshire Terrier puppies are rare, but you can find them if you know where to look!
We'll learn about the color genetics of the Yorkie white coat. Find out if there are any links between coat color, temperament or health. Also, get grooming tips to keep your white Yorkie looking adorably dapper!
Your White Yorkie
Your white Yorkie is a very special pint-sized pup. For starters, the Yorkshire Terrier is the 10th most popular purebred pet dog in the United States (out of nearly 200 purebred dog breeds)!
White Yorkies are incredibly rare. The possible genetic explanations for a partly white Yorkie have caused some fans of the breed to argue that they are not true Yorkies at all. Nonetheless, Yorkies with some white patches of fur can be registered with kennel clubs if they meet certain conditions.
The Yorkie, as fans have affectionately named this pooch, may be small in body, but she is mighty of heart and feisty of temperament. You always know right where you stand with your Yorkie. This is just one of the many endearing qualities that makes Yorkies so loved as a dog breed.
What is a White Yorkie?
White Yorkies, like all Yorkshire Terrier dogs, are almost universally recognizable when they are kept in full long show coat. Their human hair-like coat is so long and silky it often needs to be held back or clipped back around the face just so this dog can see!
According to the official Yorkshire Terrier breed standard, Yorkie coats are always bi-colored, with black, tan, blue and gold being the four standard colors accepted for registration by the American Kennel Club (AKC). The AKC standard also cites these four common standard coat color combinations for the adult Yorkshire Terrier: black and gold, black and tan, blue and gold, blue and tan.
There is also a less-known coat color combination called the parti-color Yorkie coat that is recognized to a limited degree by the AKC, and we will talk more about this coat color in a later section here. So how is it possible for a Yorkshire Terrier dog to pop out with a white coat? That is exactly what we are about to investigate in the next sections here!
White Yorkie Genetics
Seeing a Yorkshire Terrier with an all-white coat is so uncommon as to be highly unlikely. But Yorkshire Terriers do sometimes have portions of white in their adult coats and this is a more common occurrence.
So let's take a closer look at the genetics that factor into the Yorkshire Terrier breed's gorgeous coat – and how it might end up all white or partially white.
The Yorkie puppy coat
As a general rule, purebred Yorkshire Terriers carry a gene that naturally takes their coat from black to blue once the puppy coat transitions to a full adult coat.
Similarly, nearly all purebred Yorkshire Terrier puppies are born with a black and tan coat color pattern, although the percentage of each color can vary greatly from one puppy to the next.
Around the age of six months, a Yorkie puppy will start the transition process from "puppy coat" to "adult coat." This process can take anywhere from six months to 18 months or longer before it is fully complete.
Only once the transition is complete will you know with certainty what your adult Yorkie dog's coat will look like.
However, an experienced breeder familiar with Yorkshire Terrier genetics can often estimate their Yorkie puppies' adult coat colors quite accurately based on the genes of each parent dog.
Basic Yorkie coat color genes.
Like all dogs, Yorkshire Terriers inherit only two basic color pigments: (black) eumelanin and (red) phaeomelanin. So if all dogs have just two pigments, red and black, how come so many different canine coat colors exist? The reason is because there are other genes that interact with eumelanin and/or phaeomelanin to alter the final coat coloration.
These genes may be inherited from one or both parent dogs. The impact of these color-altering genes will be more dramatic when a Yorkie puppy inherits the same genes from both parent dogs.
When interacting with phaeomelanin, basic red can become cream, tan, yellow, gold, orange, red or auburn/burnt red. The C-locus/chinchilla gene can impact how light or dark phaeomelanin manifests in the adult Yorkie coat.
When interacting with eumelanin, basic black can become brown, liver, blue/grey or pale brown (Isabella). For example, the G-locus gene can turn black pigment to gray or blue-gray.
Where does the white coat color come from?
While all this is very interesting, it still doesn't explain how a dog can have a white coat, whether in full or in patches or patterns. White hair or fur always represents the total absence of pigment. When the cells that are supposed to be producing pigment do not produce any pigment, the resulting coat will be white.
This does not apply to the skin, however. An absence of pigment on areas of the skin will cause pink skin, a pink nose and blue eyes. Certain genes responsible for color patterns can also create white in spots or patches, including the H-locus, M-locus, S-locus and T-locus genes.
White versus albino.
Pink or red eyes points to a different genetic expression still – albinism. Albinism is the total absence of pigment production. While it is theoretically possible that a Yorkshire Terrier may be born with albinism, there is no data supporting a history of albinism in the Yorkie breed to date.
The all-white Yorkshire Terrier.
The truth is, a true solid, truly white-coated Yorkshire Terrier is not known to exist at this time. Rather, it is more likely that the coat is actually white-appearing than a true white. The most likely color is a very light cream rather than true white. Here, the shorter the haircut, the more likely the coat is to look "white". This is the case even if it is really cream with slightly darker gold points.
Even when full-coated, very light cream, tan or gold Yorkies can and sometimes do appear to be white in certain lights. But on closer examination, it is usually possible to see the darker points on a dog's coat. In Yorkies who inherit a predominance of tan color genes with very little black/blue in the coat, these dogs may also appear to be all-white to the untrained eye.
"Rare" or unusual Yorkie coat colors.
Some breeders may choose to specialize in breeding so-called "rare" or unusual Yorkie coat colors. This can only be done through genetically selective breeding. It often requires focusing on recessive (less accessible) genes that interact with the two basic color pigments of black and red.
This is where Yorkie coat color genetics can really get tricky. It's part of the reason why choosing a reputable, health-focused Yorkshire Terrier breeder is vital!
The parti-color Yorkie.
There is also such a dog as the parti-colored Yorkshire Terrier, although this is a point of continued contention between Yorkshire Terrier breeders.
There is some basis of evidence that a recessive parti-gene (a gene that creates a pure white, tan and black/blue coat pattern) persists in the purebred Yorkie lineage. Among those who accept this viewpoint, the generally acknowledged reason is that the parti gene is a leftover from the very earliest days of the breed's development.
Other purebred Yorkshire Terrier breeders maintain that dogs with this color pattern actually belong to a separate purebred dog breed known as the Biewer Terrier.
The official Yorkshire Terrier breed standard does not mention parti-color. However, the American Kennel Club (AKC) currently does allow parti-colored Yorkshire Terrier dogs to be registered. This is only if both parent dogs were previously registered as purebred Yorkshire Terriers as well.
White Yorkie Temperament
The most important determinant of Yorkshire Terrier temperament will always trace back to the quality of a breeding program over and above any issues of breeding for coat coloration.
A breeder that takes a health-first approach will not knowingly choose breeding stock (parent dogs) with faulty genes that could lead to health problems in the puppies.
A white Yorkie with health problems stemming from coat color or other issues may well exhibit personality, temperament or behavioral problems due to poor health.
But a white Yorkie bred from two healthy parent dogs, fed high-quality and age-appropriate puppy food, socialized well and given lots of love and care will most likely have the intelligent, eager, loving temperament Yorkshire Terriers are known for.
White Yorkie Health
The world of canine breeding has been rocked over the last few years by several research studies citing health problems linked to certain genetic breeding practices. Sadly, whenever a breeder's genetic pool has become quite limited, health problems are likely to show up.
In the same way, it can be risky to breed specifically for non-standard coat colors or color patterns. This approach requires a focus on coat coloration genes to the exclusion of other genetic impacts. This can cause both a limited gene pool and subsequent health problems for the puppies.
There are known health issues that can arise from trying to breed away from the standard breed coat colors. These can include eye abnormalities or blindness, deafness in one or both ears, skin and coat issues and, occasionally, early death.
Dilution gene health issues.
One specific health issue to watch for is color dilution alopecia. When a puppy inherits the dilute (D-locus) gene from one or both parents, this can cause hair loss in the areas impacted by this gene.
The condition can become more severe if the puppy gets the gene from both parents.
Merle gene health issues.
In the same way, if white color in a Yorkie's coat is because of influence from the M-locus (Merle) gene, it is important to determine whether just one or both parent dogs contributed this gene.
Double Merle (both parents contributing) puppies can develop a number of health issues, some of which may be fatal.
Genetic health testing.
Regardless of coat color, you want to choose a breeder who has done genetic pre-testing on both parent dogs. They should be happy to provide certification that these tests have been done. This goes a long way when it comes to determining the overall health and viability of any Yorkshire Terrier puppy.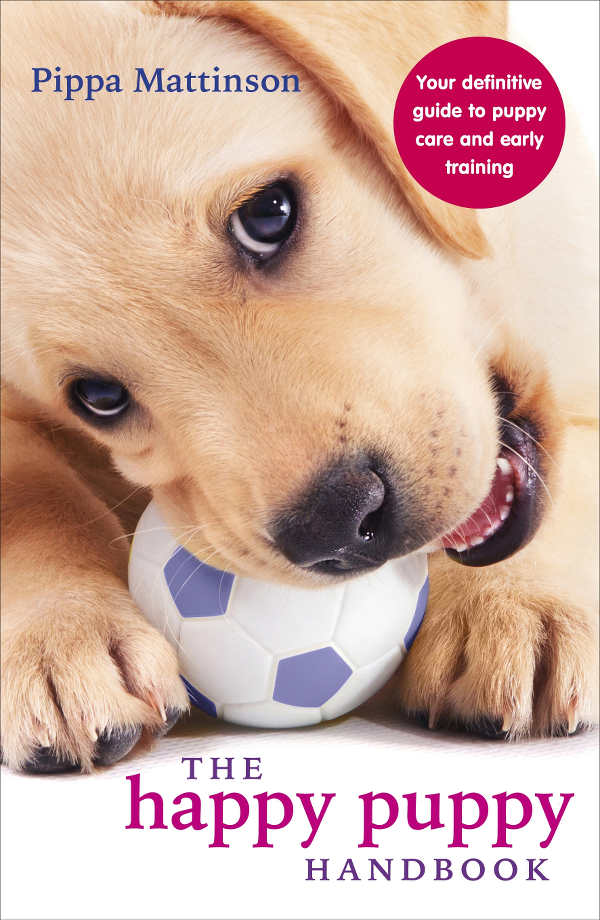 When in doubt, and before making a lifelong commitment to any Yorkie puppy, you may also want to ask your own canine veterinarian to perform health testing and do an initial physical examination to verify good health.
Also be sure your Yorkshire Terrier breeder provides an initial guarantee of good health and records. These records should prove that all required vaccinations and treatments have been given.
White Yorkie Grooming
Does the white Yorkshire Terrier coat require any special grooming? This is a great question!
If you plan to show your Yorkie, you might want to keep your dog in a full long show coat. Be aware this coat can be quite labor-intensive to maintain. You will need to devote time daily to brushing and grooming your dog's long, human hair-like coat.
Like many Yorkie owners, you may also want to pull back the long facial hair into a clip or band. This will help to avoid visibility or eye irritation issues for your pup.
Another option is to keep your Yorkie pup in a short clip. Sometimes this is called the "puppy clip", this short clip is easier to brush and maintain. However, you will need to commit to regular grooming sessions with a professional groomer. Alternatively, you can take the time to learn to clip your puppy at home.
Other Grooming Concerns
Your Yorkie might have very light or white hair, especially around the face and eyes, ears, private areas or paws. If so, you may notice it can get discolored for a variety of reasons. Grass stains, tear stains, nasal drip, food and other things can be a nuisance. They can cause white or very light-colored fur to start to look pinkish or brownish over time.
The best approach here is to ask your canine veterinarian for recommendations. They can suggest products to apply to the white hair to clean and lighten it. Tear stain remover is a good option to clean and lighten white or light-colored hair around the eyes and face.
Your White Yorkie
We hope you have enjoyed learning more about your white Yorkie! Are you sharing life with a white or parti-white Yorkie? Or are you considering adding a white Yorkie to your family? If so, we'd love to hear about your precious new family member!
Please share your stories and any questions you have in the comments section. We will do our best to answer in future articles here!
Related Articles
References and Resources